Last updated on December 22nd, 2017 at 04:05 pm
Cool off and celebrate the Fourth of July or Memorial Day with these fun and festive stars and stripes patriotic drinks! Can be made with or without alcohol.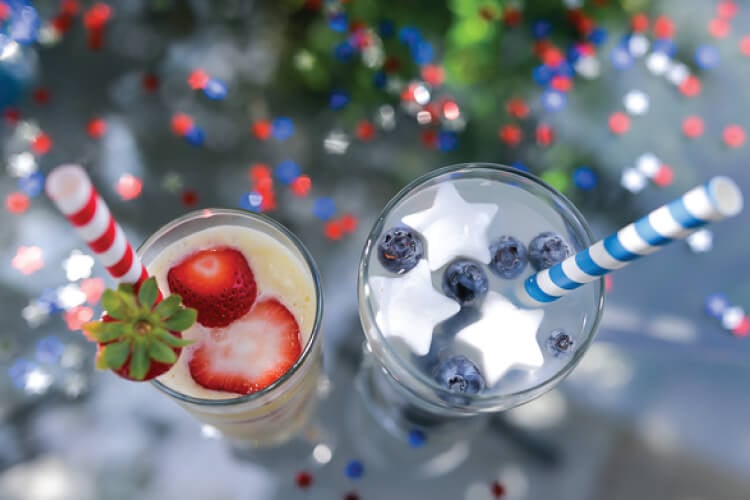 It's almost the 4th of July, so I know you're all getting ready to throw some awesome parties! If you're wondering what drinks to serve, here's are two of my favorites — stars and stripes patriotic drinks! Both can be made with alcohol or as virgin drinks and serve four. I picked up the glasses at World Market on clearance. For $1 each. Bargain!
Blueberry Limeade with Coconut Stars

| | |
| --- | --- |
| | |

To make the stars, fill star-shaped ice cube trays with the coconut milk and freeze.

To make the limeade, roll the limes on the counter with palm of your hand to release the juices. Cut the limes in half and squeeze into a pitcher. Set aside.

In a saucepan, bring one cup of water to a boil. Dissolve the sugar in the boiling water.

Once dissolved, pour into the pitcher and add two cups water and two cups club soda. Mix.

Taste and add additional sugar if desired.

Refrigerate until cold. Pour the limeade through a sieve to strain out the pulp if desired.

Pour into a glass, leaving a bit of room — add a few coconut ice stars and a small handful of blueberries!

To make it grown up: replace 1 cup of water with 1 cup of dry gin (such as Tanqueray or Sapphire)
Piña Colada with Strawberry Stripes

| | |
| --- | --- |
| | |

Blend all ingredients except strawberries in a blender until smooth.

Pour the piña colada into the striped glass, layering it with sliced strawberries to make "stripes"

To make it grown up: Add 1 to 1 1/2 cups light rum to the blender when mixing everything together.
Special thanks to Steve Betz for helping me adult-ify my drinks!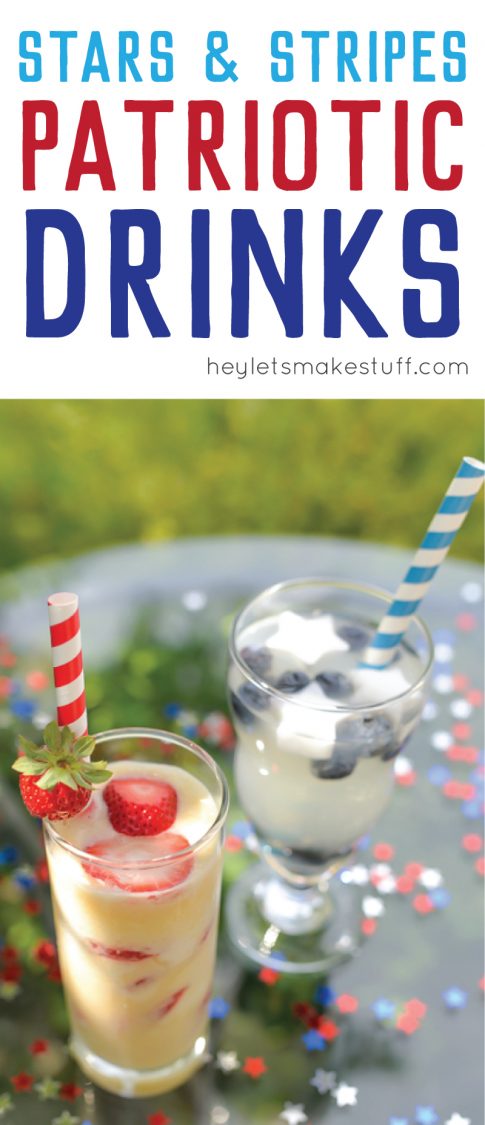 Party big this 4th of July: