This painting trick will save you time and money when painting pretty much anything in your home! This is a MUST read before you paint anything.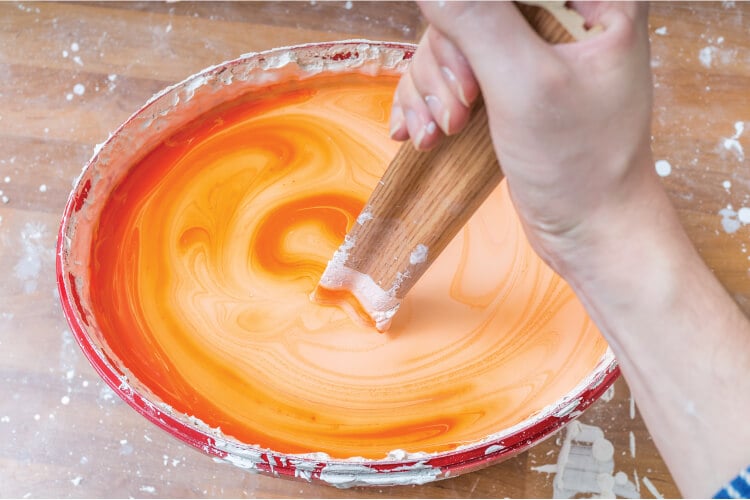 A huge thank you to Sherwin Williams for providing the paint for our kitchen renovation!
When I painted our bathroom cabinets a deep teal a year ago, our painter friend Josh mentioned one little painting tip that would have saved me SO much time and paint (and money).
You can see in the below photo that even after several coats of paint, the primer was still showing through. Those poor cabinets got so many coats of paint to get the color even (granted, better quality paint like Sherwin Williams would have helped!).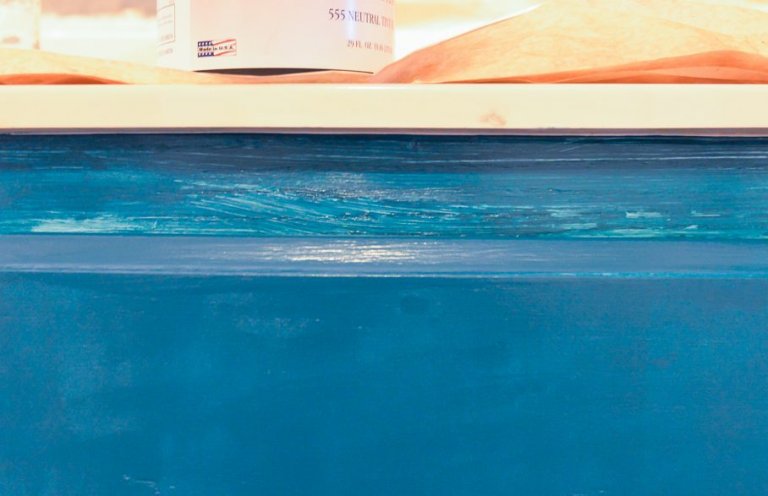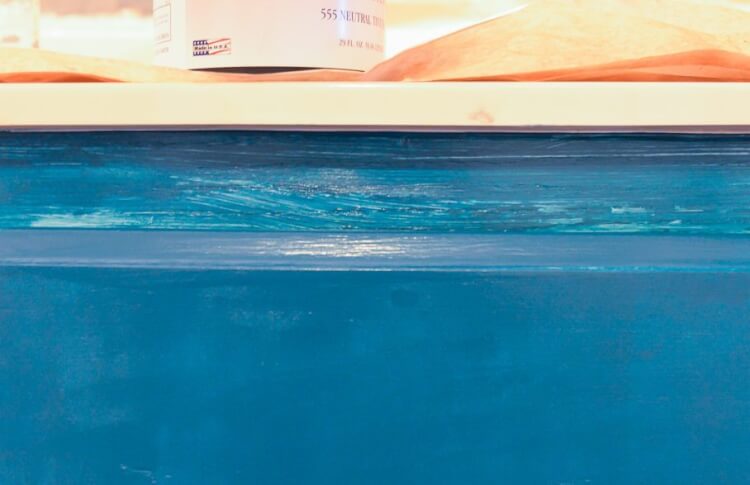 But I could have saved myself the headache — all I had to do was tint my primer.
This is simple to do — just add some of your paint color to your primer, mix well, and prime. If I had added some of that deep teal to my primer, it would have been MUCH easier to paint over without that glaring white shining through. Less time, fewer coats of paint, and more money in my pocket (since I had to buy another quart of paint to finish the job!).
Now that we're full force into our kitchen renovation, I knew right away that tinting my primer was going to be key in saving time and money when painting the cabinets. So I mixed in some of the Sherwin Williams "Drizzle" sample that I'd picked up, and primed my cabinets with two coats.
This morning, when I went to paint the first coat of actual paint color, it was amazing how well the paint went on over the lighter blue primer (having great paint helps!!). I could probably stop at one coat, but I'll put on two for good measure.
Now it's your turn! Save yourself some time and money — tint your primer!