Last updated on January 31st, 2017 at 09:34 am
I picked up this antique type drawer and gave it a modern makeover with a DIY ombre paint treatment!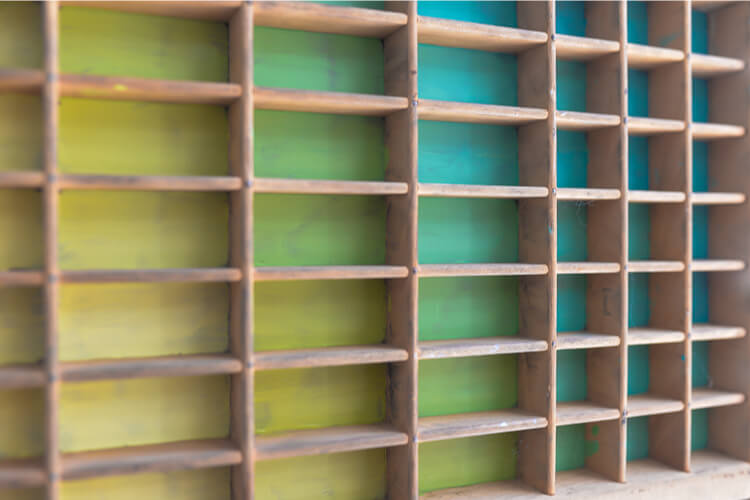 PIN THIS TYPE DRAWER TO YOUR CRAFT BOARD TO SAVE IT FOR LATER!
SEE ALL PROJECTS FROM HEY, LET'S MAKE STUFF ON PINTEREST!
You know how sometimes you have an idea for a project, and you're like, "yeah man, that could be really cool."
And the you do the project and you're like, "YEAH MAN! THAT IS COOL."
That's how this project was for me.
I picked up this old type drawer at the Sacramento Second Sunday antique fair a few weeks ago. Wasn't sure what I wanted to do with it, but I thought it would be good for storing my ever-growing collection of colored thread.
I considered spray painting the whole thing or maybe staining it, but if you know anything about some of the sewing projects I've created in the past (the Bloomin' Quilt Panel and the North West Quilt Panel, for example), you'll know that I super-duper love a good gradient.
So I decided to make the project a lot harder on myself and paint each square's backing individually. I love a challenge!
I started by cleaning up the type drawer. Back when type was set by hand, the letters were made out of lead. So I had to get as much of the remaining lead dust off the drawer as possible. I just used water and paper towels — and made sure to wash my hands thoroughly after!
I also used some Gorilla Glue
 I had from my SNAP swag bag to repair a few places where the wood was starting to split. That glue is tough!
I don't recommend getting it on your fingers. Or you might glue yourself…to yourself.
Not that I did that.
Anyhow…
I had four paint colors — three small jars of Valspar paint in Feathered Fern, Desert Hotsprings, and New Avocado. I also had a small jar of Devine Pond from the new series of Devine Color paint from Target.
Then I just started painting. I started with the lower right corner — all Devine Pond. Then slowly started mixing in more of the New Avocado, then Desert Hotsprings, and finally Feathered Fern. I used a plastic cup and just kept adding more and more of the next color and less and less of the previous color — worked out perfectly.
My painting isn't perfect — there are drips and dabs here and there, but really, it's hard to tell when the whole drawer is displayed.
You can also see some of my brush marks, but I think that actually works with the antique nature of this piece. And let me tell you, I wasn't about to go and try and re-create all of the blends of colors I made for the first coat!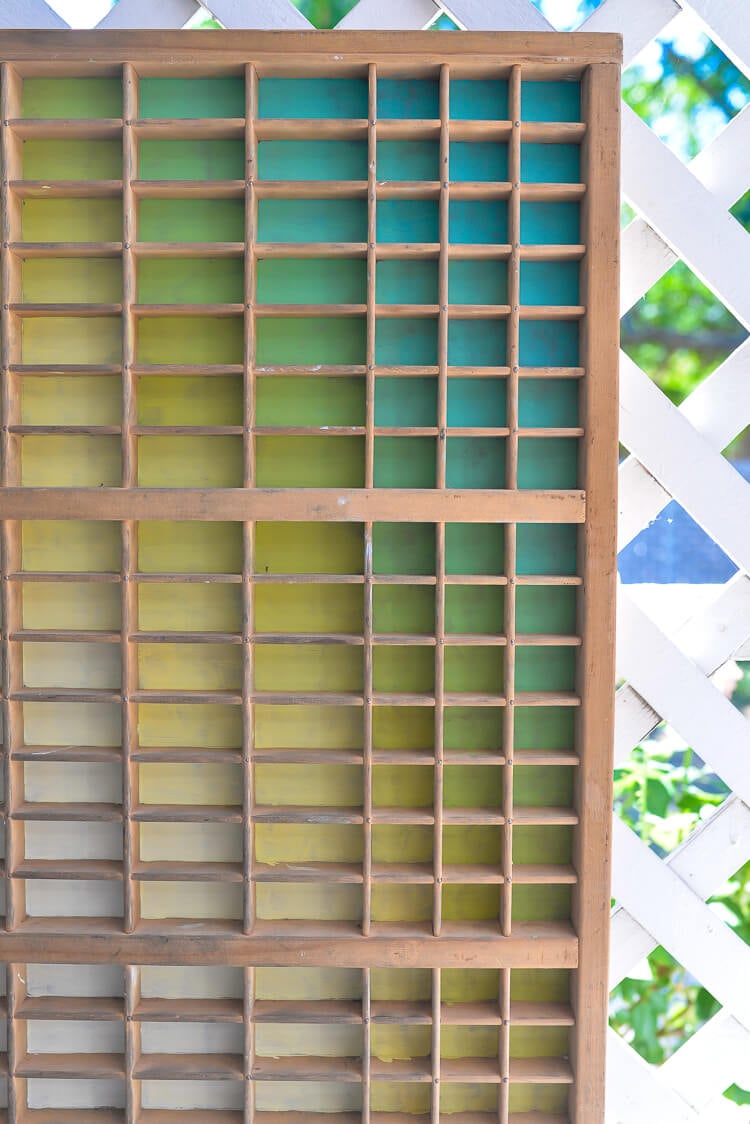 Now that it's finished, I think it may actually end up at our house instead of holding thread in my studio. It's all the colors I'm using in our living room makeover, and would add a lot of color and texture to the gallery wall I'm working on over the sofa.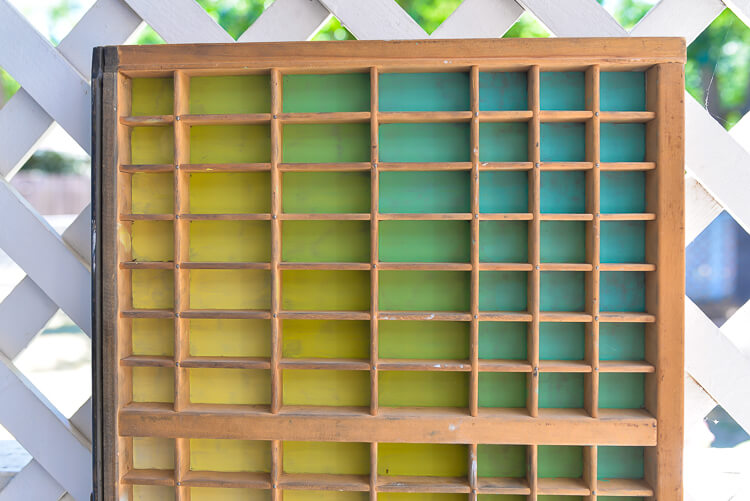 Hope you enjoyed this little project! If you've done something similar with type drawers or gradients, I'd love to see your work!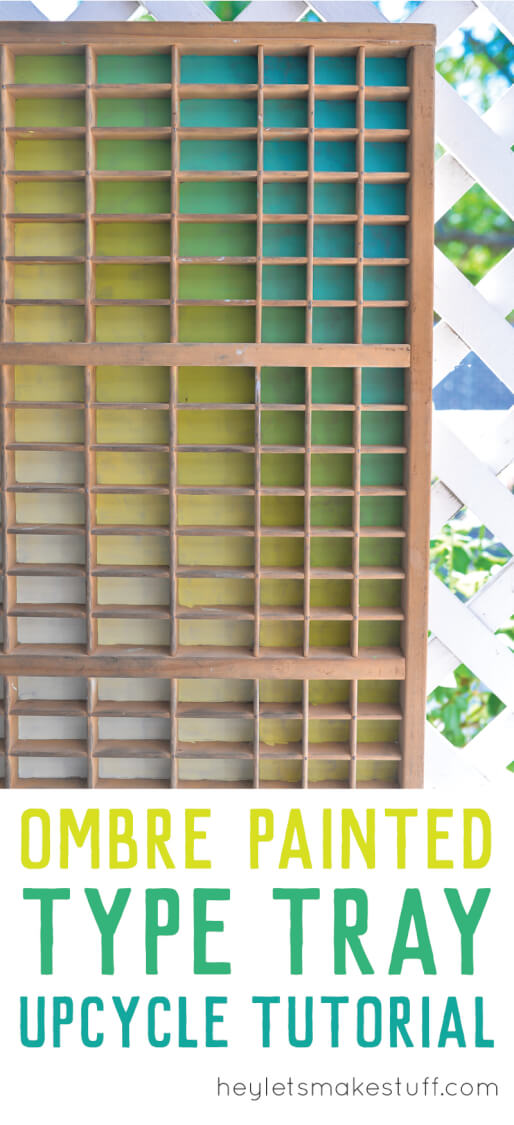 I HAVE MORE CRAFTS FOR YOU:
[wpp range=daily header="TODAY'S TOP TEN POSTS" limit=ten order_by=views stats_comments=0 wpp_start=<ol> stats_views=1 wpp_end=</ol>]