Does your wedding venue ban rice or petals? These fabric wedding streamers are fun and festive and don't leave a mess! Plus they are super easy to make!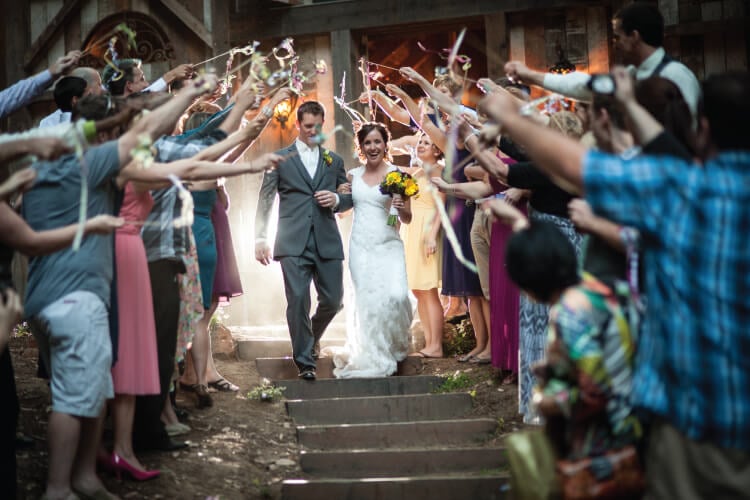 Of course there had to be fabric elements at our wedding! One of the ways I incorporated fabric was to raid my stash and make these festive fabric streamers:
Our wedding venue, the beautiful Stones and Flowers, doesn't allow guests to toss anything at the happy couple — no confetti, no flower petals, no birdseed. So we had to come up with something creative that wouldn't land on the ground.
My best friend had ribbon streamers at her wedding and I loved them. The fabric streamers were the same idea, but with a little bit more of a rustic effect — perfect for our forest barn setting.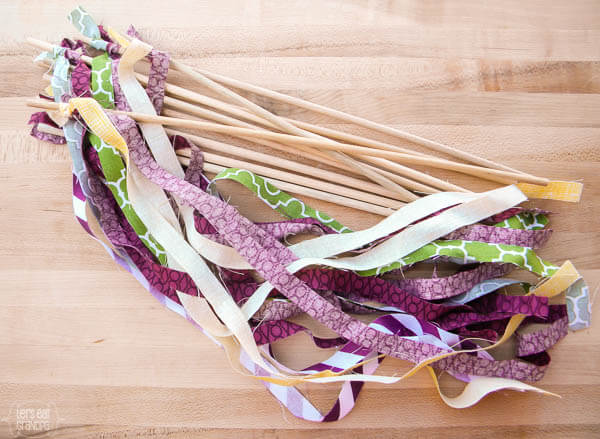 These fabric streamers were super simple to make. I just cut about a million 18″ strips of fabric and tied two strips to each wooden dowel ($1 for 20 dowels at JoAnn — what a deal!). I used a little hot glue to secure the ribbons to the dowel. Not sure if that last step was necessary, but I wanted to make sure there weren't strips of loose fabric all over the place.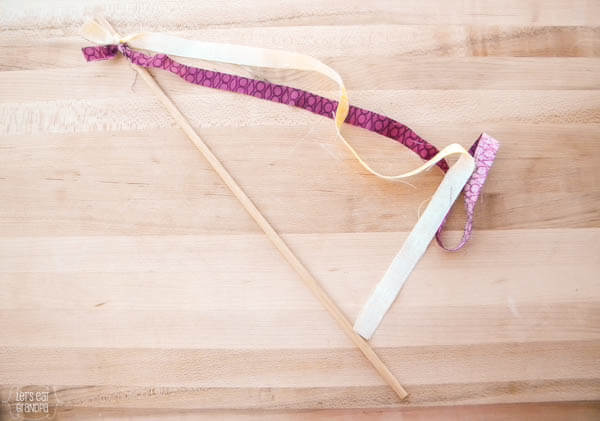 We had them on the seats at the ceremony, and people held onto them to wave at our farewell. So festive, so fun!
Stay tuned for more wedding details! These posts are pre-scheduled while we're off on our honeymoon — we'll post pictures from our Big Day when we get back. I'll also be responding to comments once we return!