Last updated on March 25th, 2018 at 01:00 pm
This indie wedding playlist is full of fun and quirky music for your
ceremony and reception!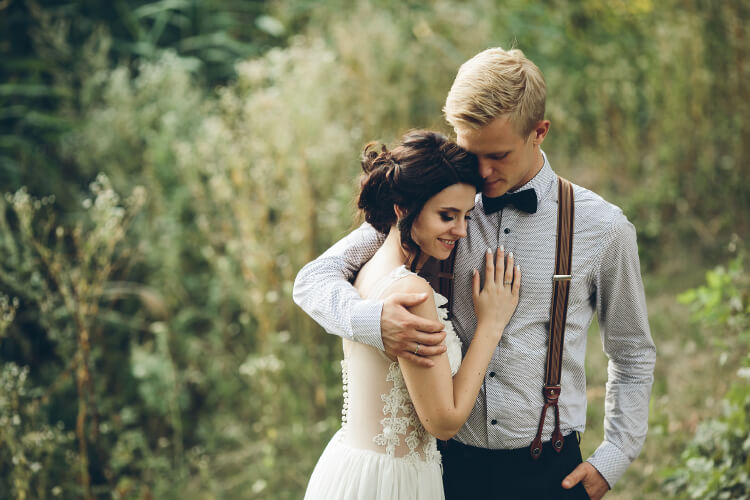 If you don't want Frank Sinatra or Celine Dion crooning at your wedding, finding love songs may be a little difficult. We decided not to have dancing at our wedding (neither of us particularly likes to dance — so why do something we don't like to do on our special day?), so the music for our wedding was just for the background at the cocktail hour, dinner, and games and merriment afterward. We didn't want anything too loud or too danceable or too Fergalicious. We decided to aim for an indie(ish) playlist.
Problem is, indie music tends to be…melancholy. Downright suicidal at times. So after much searching and many recommendations from friends and Twitter, here is our wedding playlist full of indie(ish) songs that are hopeful and about love. Not all of them are independent artists — thus the "ish" — but they all sort of fit in the groove we were going for. They start out slow and sweet and build toward a more jubilant end — perfect for a send-off at the end of the night!
Cori + Ryan's Indie(ish) Wedding Playlist
Hazy – Rosi Golan + William Fitzsimmons
Falling Slowly – Glen Hansard + Marketa Irglova
Boat Song – JJ Heller (this was also our recessional song)
All My Days – Alexi Murdoch
Sparks – Coldplay
Come Away With Me – Norah Jones
You Have Me – Gungor
Today – Joshua Radin
Far Far – Yael Naim
When You Smile – Grayson Kessenich (Grayson was our ceremony musician)
Hide Away – Ben Rector
She Loves Me – Dougie McLean
Make You Feel My Love – Adele
Always – Switchfoot
Daydream By Design – Gaby Moreno
I'm Yours – Jason Mraz
Until You Came Along – JJ Heller
Better Together – Jack Johnson
In Her Eyes – Joshua Radin
C'est L'amour – Rosi Golan
Question – The Old 97s
Dream Big – Ryan Shupe and the Rubber Band
Open Window (The Wedding Song) – Sarah Harmer
Til Kingdom Come – Coldplay
When the Summer's Gone – Sandra McCracken + Derek Webb
You and I – Ingrid Michaelson
Me and You – Barry Louis Polisar
Sweet Pea – Amos Lee
One Day Like This – Elbow
I Like You – Rosi Golan
Easy to Love – Ivan and Alyosha
Flowers In the Window – Travis
Home – Phillip Phillips
Everybody – Ingrid Michaelson
Love Will Come Through – Travis
1234 – Feist
Lover of the Light – Mumford & Sons
I Do – Colbie Callait
Home – Edward Sharpe and the Magnetic Zeroes
All You Need Is Love – Grace Potter
Us – Regina Spektor
Marry You – Bruno Mars
You've Got the Love – Florence + the Machine
Beautiful Day – Marie & the redCat
Perfect – John McLaughlin
Are any of these your favorites? Did we miss something? Let me know in the comments!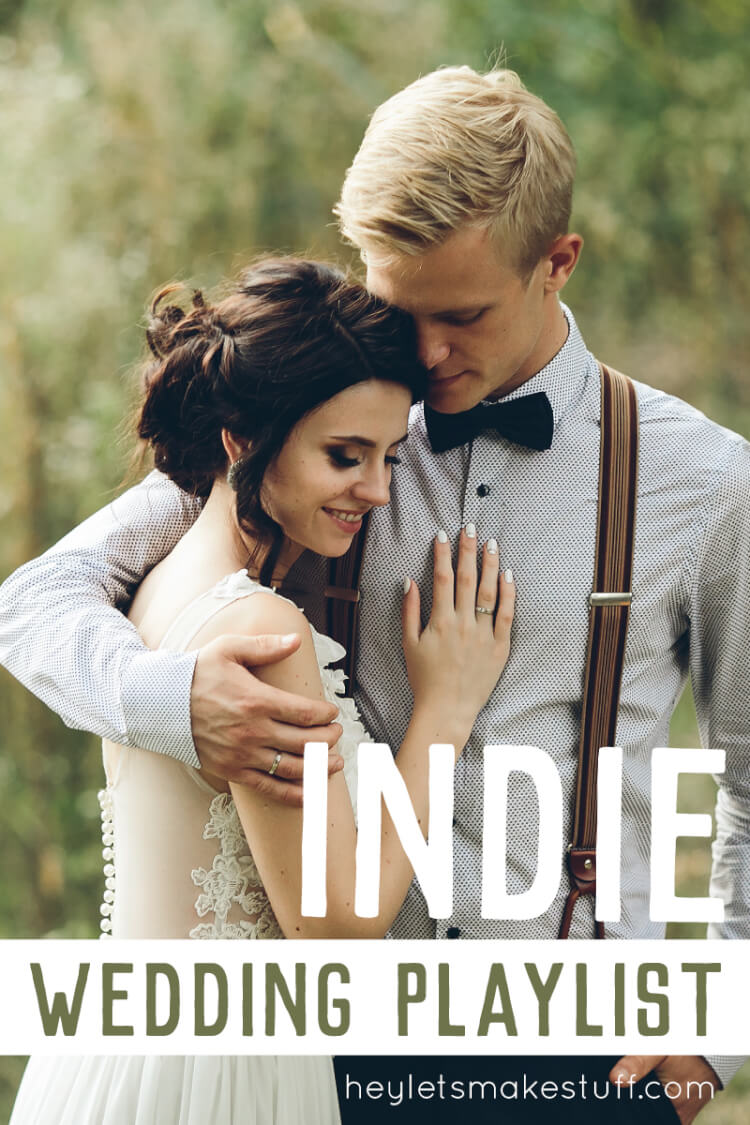 More party fun: