Last updated on February 28th, 2018 at 03:37 pm
Tired of switching back and forth from your personal to business email? It's actually easy to manage your blog's email within Gmail!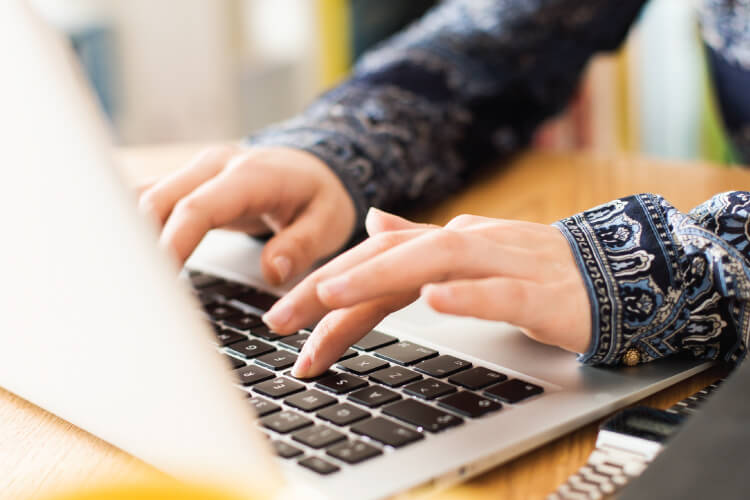 It's Tech Tuesday—if you're not a blogger, feel free to pass it on by! Or give it a read to learn all of our deep, dark blogging secrets. 
If you're a Gmail user, did you know you can set up your Gmail account to manage your blog's email address? That means, if your email account is firstname.lastname@gmail.com, you can easily use firstname@blogname.com to write and reply to emails.
This makes it easy to keep your personal and blog emails separate, but in the same place. Much easier than switching back and forth between accounts.
Here's how to do it:
Open your Gmail account and click the gear in the top right corner
Click settings
Click Accounts and Import tab
Under Send Mail As, click "Add Another Email Address You Own"
In the pop-up, add your blog email address and click Next Step
Click the button for "Send through Gmail"
Click Next Step to send a verification to your business email address
Open your business email account and either click the link in the email or enter the verification code into the next screen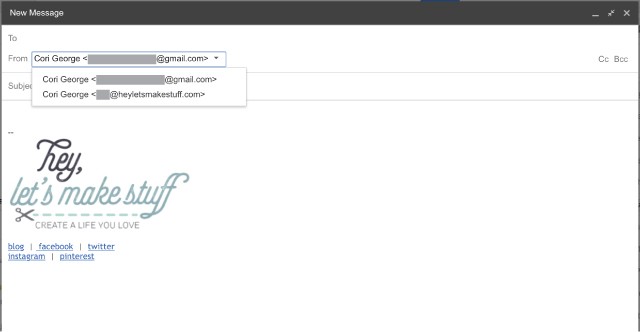 And that's it! Now when you write an email, you can click the drop-down arrow next to your email address and your blog email address will show up as one of the options. You can write and respond to emails using your blog email address. Even if someone sends an email to your personal email address, you can choose to respond with your blog's email address.
And even better, Gmail labels your blog emails so they are easy to see, with a bright yellow label calling them out. Handy!
Want to get more tech tips into your inbox? Sign up for my Tech Tuesday newsletter! Once a month, you'll get an email with all of the tech Tuesday updates for the month, straight to your inbox.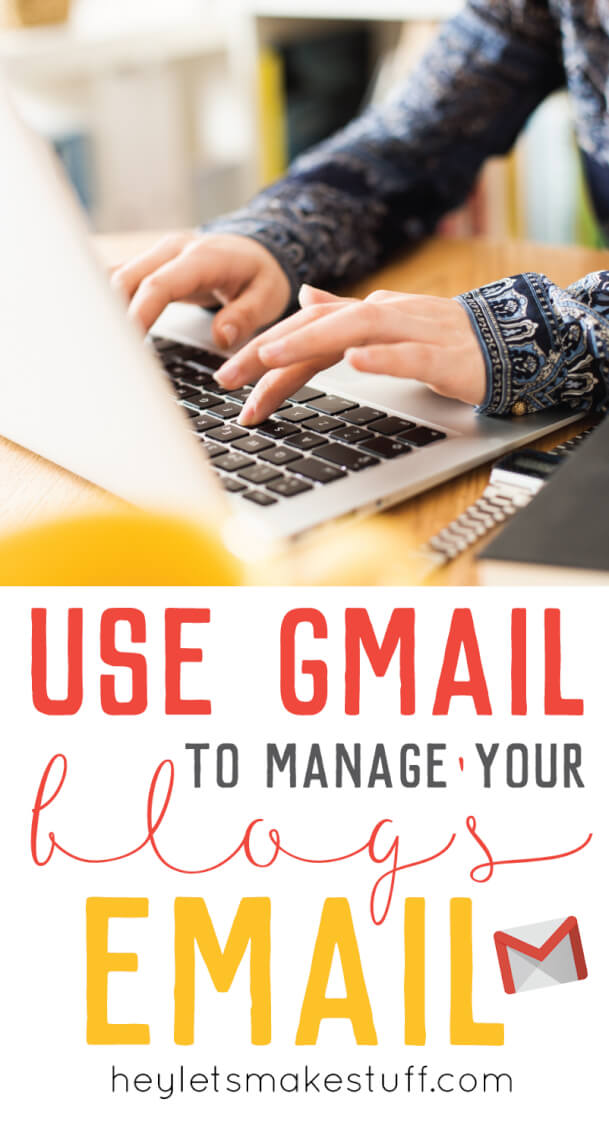 More Tech Tips