Free printable with the Andrew McMahon in the Wilderness lyrics "For All the Things My Hands Have Held" in four colors. Perfect for your nursery, significant other, or wedding!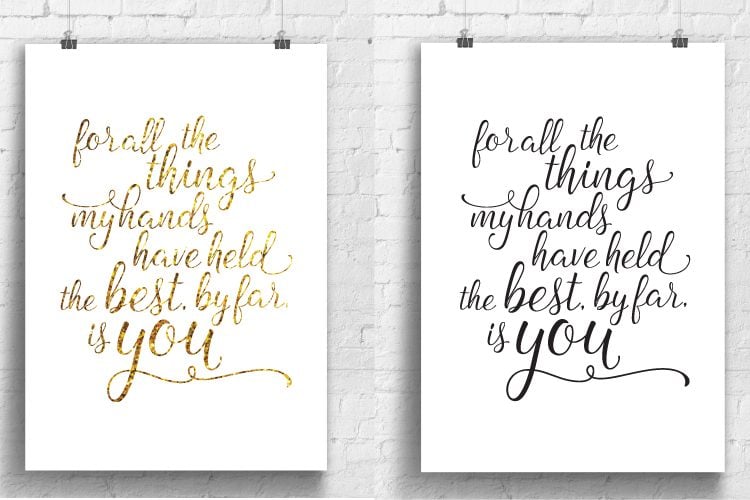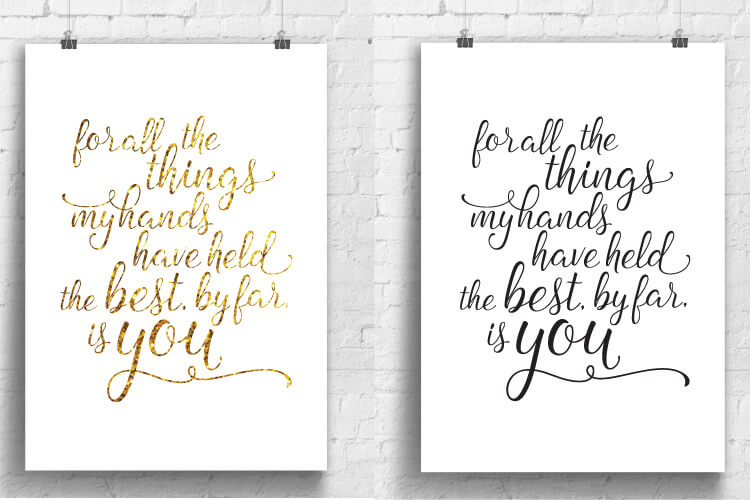 A while back, I first heard the song "Cecelia and the Satellite" by Andrew McMahon in the Wilderness. I loved it and found myself singing along when it came on the radio. Then one afternoon, the DJ talked about how the song is about Andrew's baby daughter.
And I cried. Like, ugly cried. Had to pull over to the side of the road—that kind of crying. Granted, I was a brand new mom of twins suffering from postpartum depression, but there was something that just broke me in the line, for all the things my hands have held, the best, by far, is you. Thinking about holding my little miracle boys and oh goodness…
Seriously, I'm tearing up right now as I write this.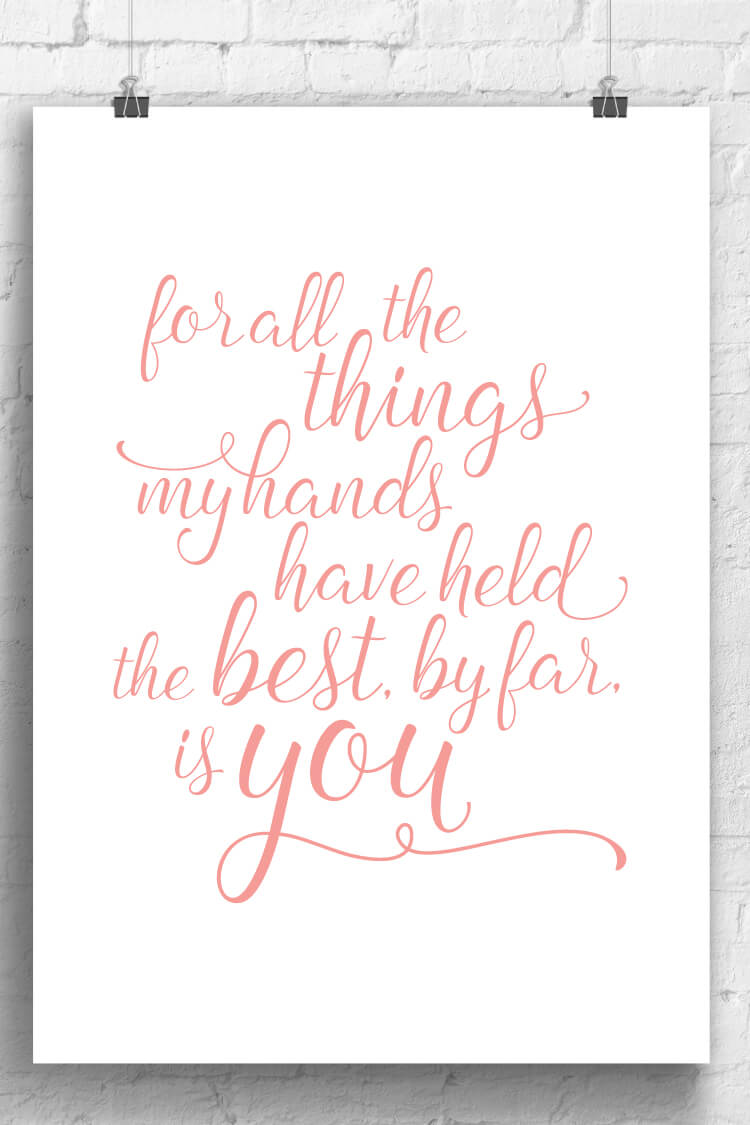 I've wanted to design a printable of this lyric for months now, and I'm finally getting around to it. There are four colors, so you can find one that matches your nursery. Or, you can also consider this lyric in relation to a significant other and it's just as lovely and perfect for a wedding or Valentine's Day (which is just around the corner!)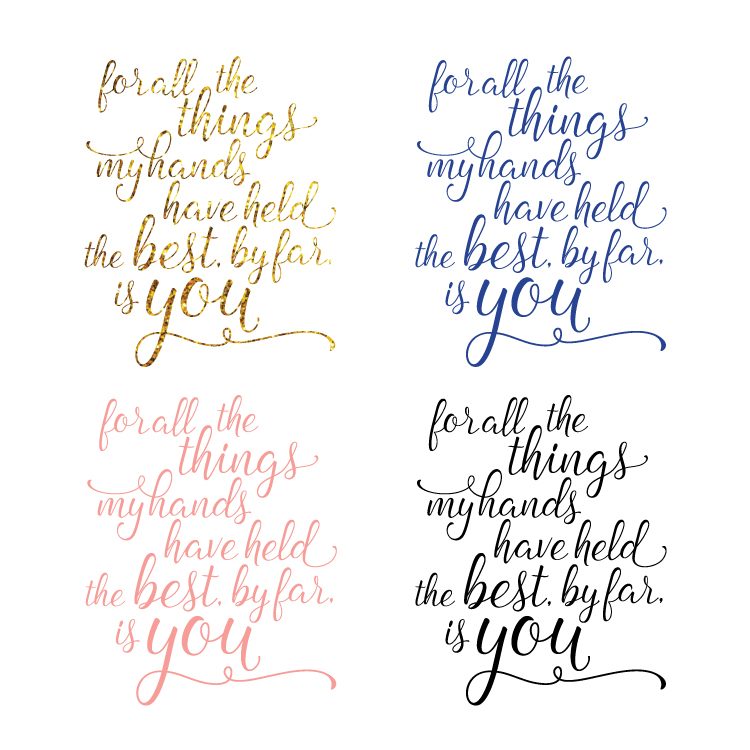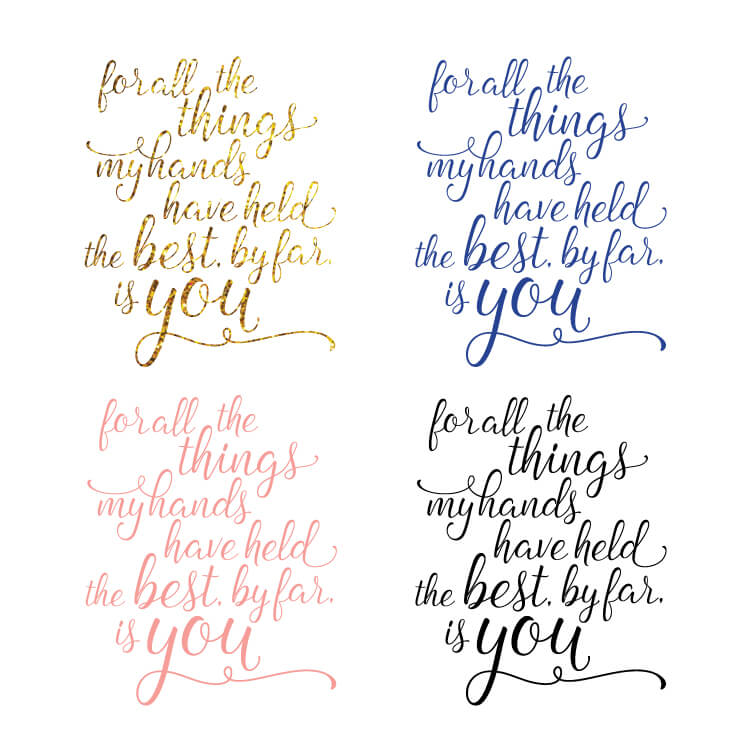 Who is cutting onions in here?! *crying*
All the Things Printable
Click the button below to download all four printables!


More Nursery Printables You'll Love
Latest posts by Cori George
(see all)