Fall is in the air! How about a bunch of ideas for you and your best friends to tackle in October with this October Bucket List!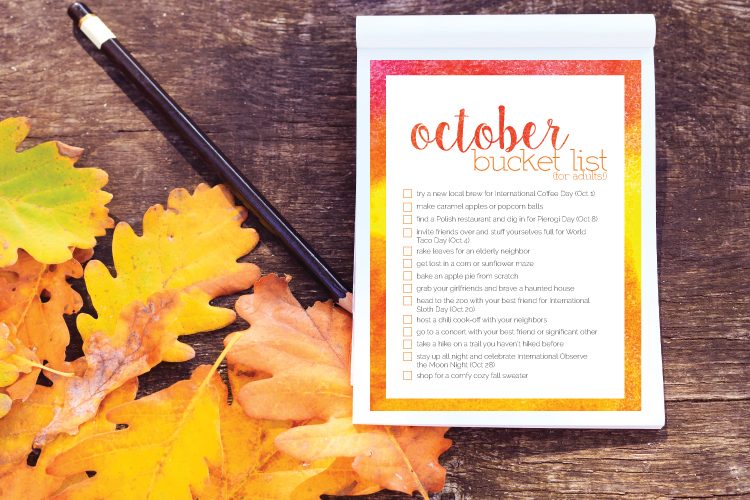 Can you believe we're already heading into the final few months of the year? This is a big family time, but I want to make sure you're doing something for yourself too! I've designed a fun list of autumnal things for you and your girlfriends to do in October this year.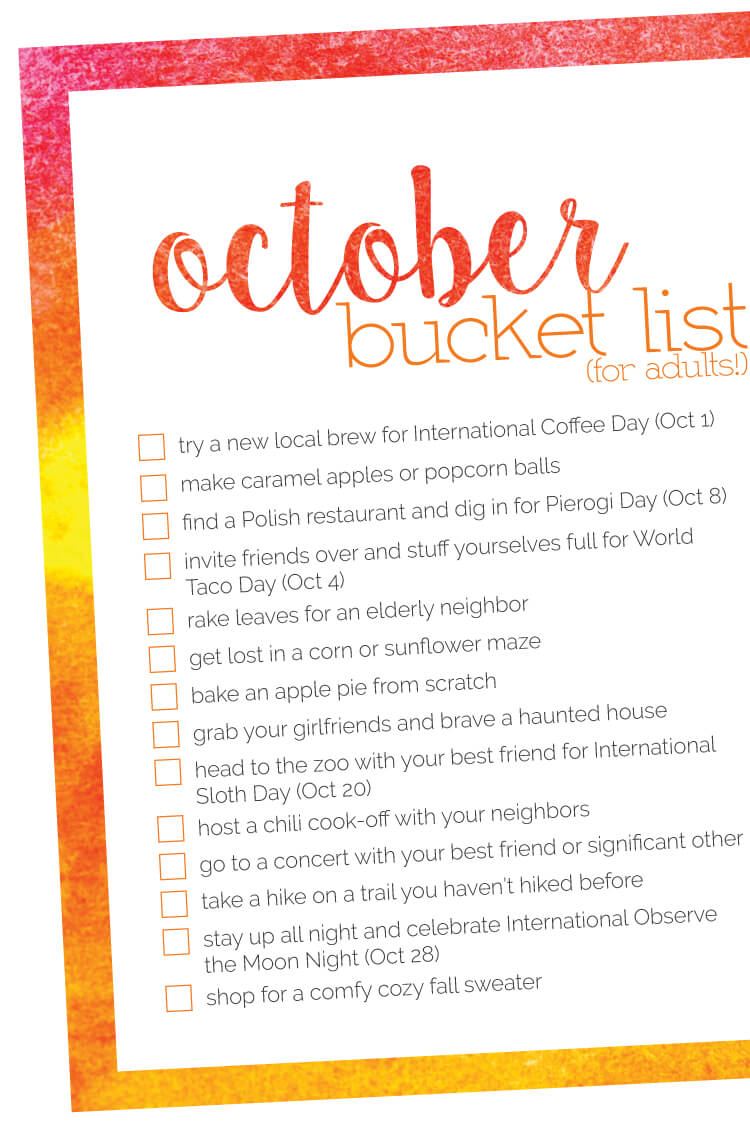 Download the PDF and start checking things off! You'll spend more time getting to know your neighbors, making delicious food, and getting lost (in the good way!)
Download the October Bucket List

What are your fun or spooky plans this October? Let me know in the comments — I'd love to include your ideas on a future bucket list!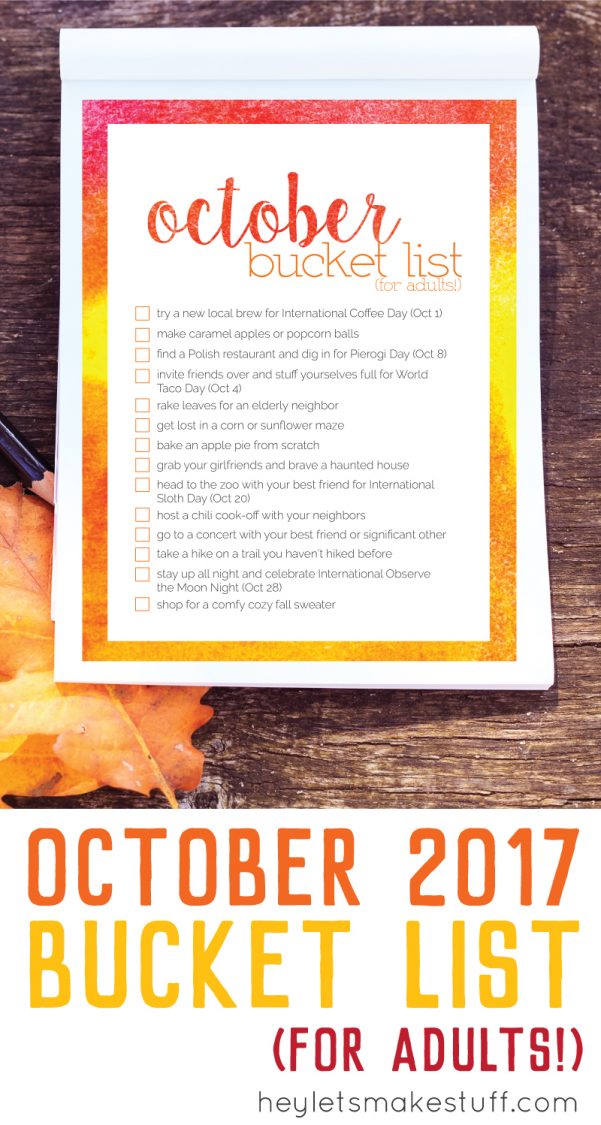 Bucket List Ideas You'll Love