Last updated on February 14th, 2018 at 05:33 pm
Navy decor Inspiration: Navy is a classic color that will add elegance and style to any decor! Pair it with bright colors like citron, pink, or orange—or keep it dramatic with darker tones.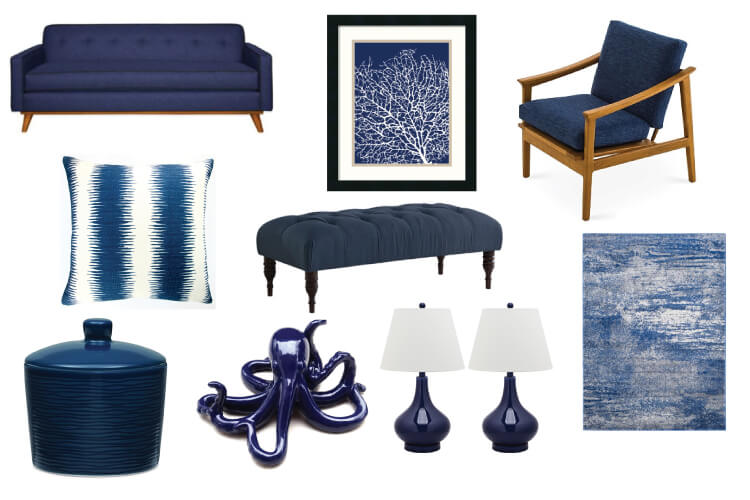 Two weeks ago, I shared some of my favorite citron decor inspiration. Today I'm sharing my favorite color to pair with citron—navy blue! I think navy blue got a bad rap in the 90s and early 2000s as "college dorm decor for boys" but it's back with an impact! Navy is especially great because it reads like a neutral when paired with bright colors but can be more interesting than gray or black. My favorite lately? Pair it with metallics, especially copper!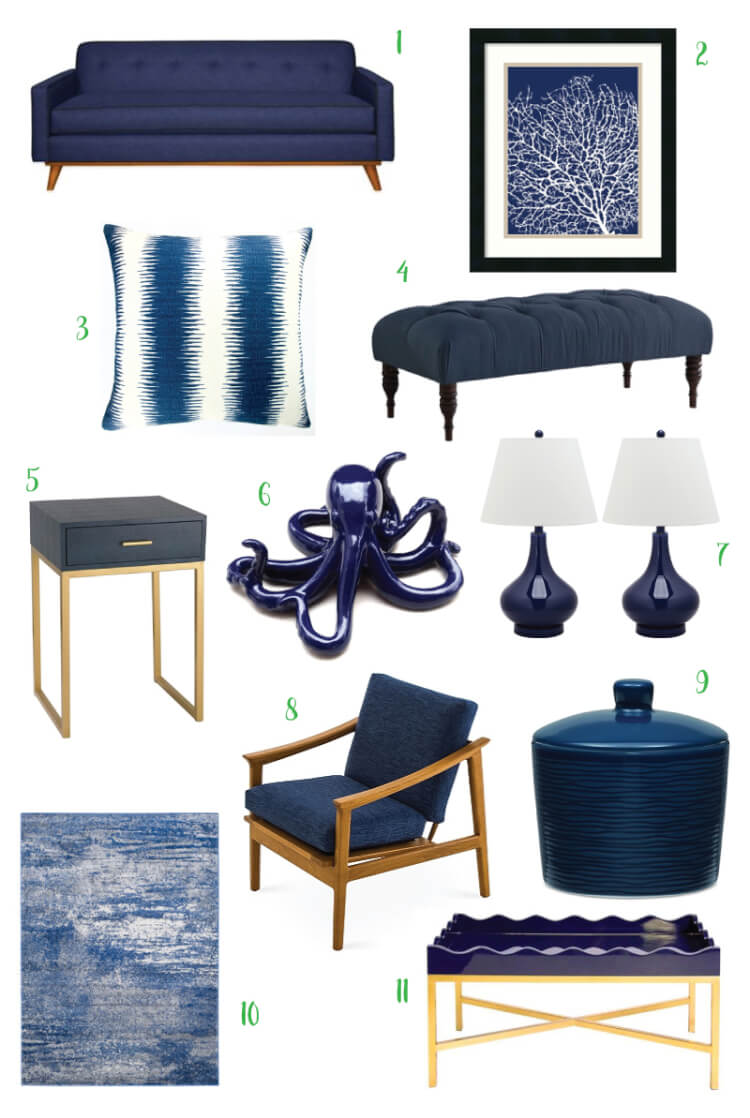 Makes me want to add more navy into our home — it's so classic and beautiful.
What color should I do next? Leave me a note in the comments!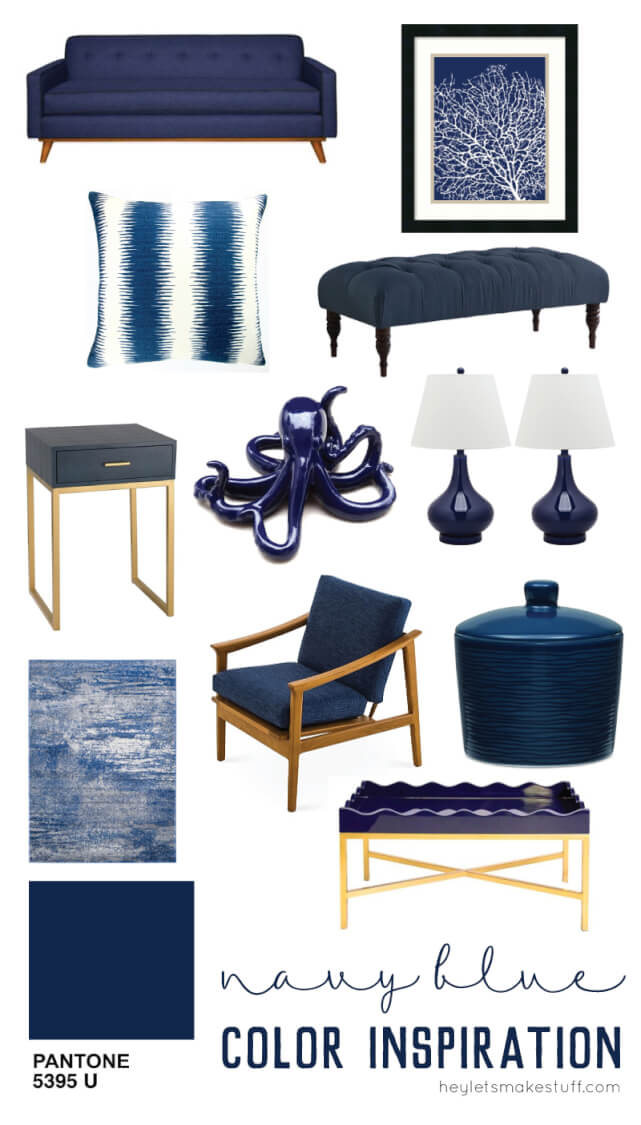 MORE COLOR INSPIRATION