Thinking about rebranding your blog? Here are real-life examples of some of the costs you may encounter — plus ways to cut costs or do it for free!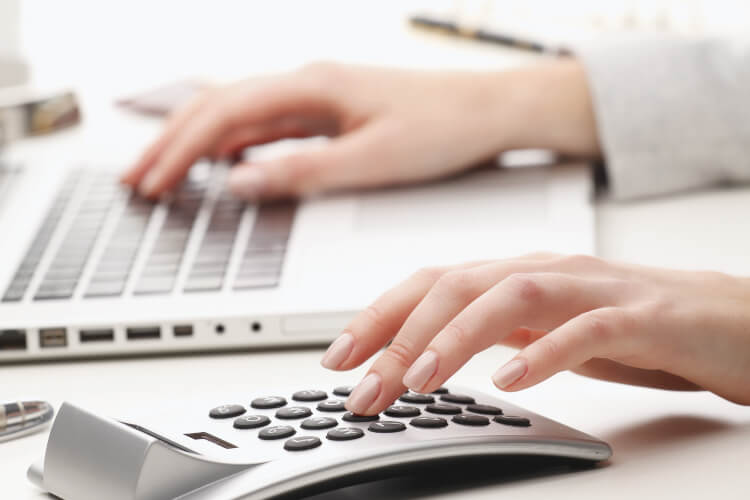 Be sure to save these steps to rebrand to your blogging Pinterest board.
Receive useful resources from Hey, Let's Make Stuff delivered right to your inbox.
UPDATE: I wrote a book on rebranding! You can all of these cost details (expanded from what you see here) as well as 72 pages of truly helpful information about rebranding your blog. You can get it HERE!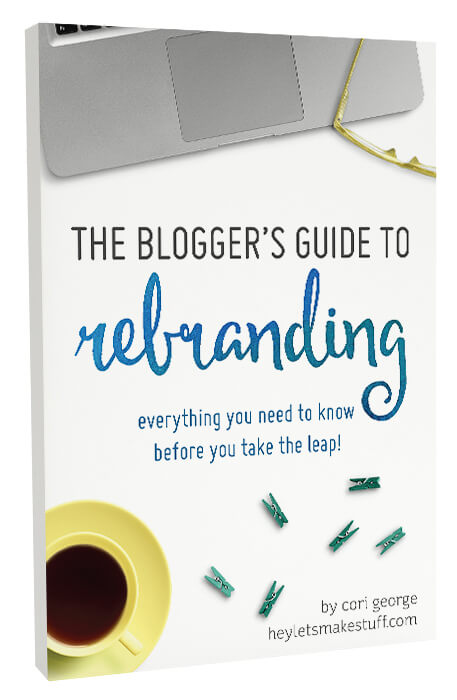 Or read on to learn more about the cost of rebranding:
I've been writing a series here about rebranding your blog, and one question I've been asked a few times is "how much does it cost to rebrand?"
In theory, it doesn't have to cost you much, as long as you have the skills and talent to make it happen. In the real world, however, we all have things we're good at and things that we can outsource to help us along in the rebranding journey.
Here are some costs you might encounter while rebranding, as well as ways you may be able to cut costs and save yourself a couple bucks.
Hosting and URL:
Rebranding is a good time to switch hosts, since you're changing everything anyway. I moved from my old host to Hostmonster, and it's been a great switch. I chose a comparable plan to my old hosting, but paid upfront for three years to get a better deal, so it did cost me $189 ($5.50 a month).
To register my new domain name for a year, it was $7.50.
I also decided to start paying for a back-up service for my blog using VaultPress for $5 a month. I thought it was worth the small cost to have piece of mind every day.
How to not pay: If you're happy with your host, don't switch! But you'll still have to pay for the new domain registration. You can also back up your blog on your own if necessary. Do this as often as possible.
Theme:
If you're rebranding, there's a good chance you'll end up with a new theme. My last few themes have been through Restored 316. I love their feminine WordPress themes and they have really great customer service and support. My theme was $50, and it runs on the Genesis Framework, which is another $59.95 (I paid for this a few years ago when I started using their themes because they all run on Genesis). This is about average for a new theme.
How not to pay: Stick with your current theme and rework it to go with your new branding.
Design:
If you're buying a new theme, there's a good chance you'll want to customize it to fit with your blog's rebranding. Because I don't have a background in coding, my brother helped me with some of this, and Bellano Web Studio helped me as well. You can expect to pay $300 and up for these services depending on your needs, and I highly recommend you get the recommendation of someone you trust.
How not to pay: Learn some CSS and do the re-design yourself!
Fonts:
If you don't want to be stuck seeing "your" font across the web, I suggest buying your own font. Buying a font doesn't guarantee that no one else will use it, but it does drastically reduce the number of people who may have it all over their Pinterest images. I bought two fonts from MyFonts.com for a cost of $66.
How not to pay: Use a free font.
New Business Cards, Letterhead, etc.:
If you have printed items, such as business cards and letterhead, you'll have to get them reprinted with your new name. This can range from fairly inexpensive to quite pricey, depending on your needs. I had 400 business cards reprinted from Moo.com, at a cost of $90 (with a coupon). VistaPrint and Minted are two other good options.
How not to pay: If you need new printed materials, there's no way around these costs. But search around for coupons and make sure you proofread so you don't have to pay for a re-print!
* * *
There may be other costs you encounter, and I encourage you to leave them in the comments so I can update this blog post to be continued use to readers! Thanks in advance for your contribution to this series.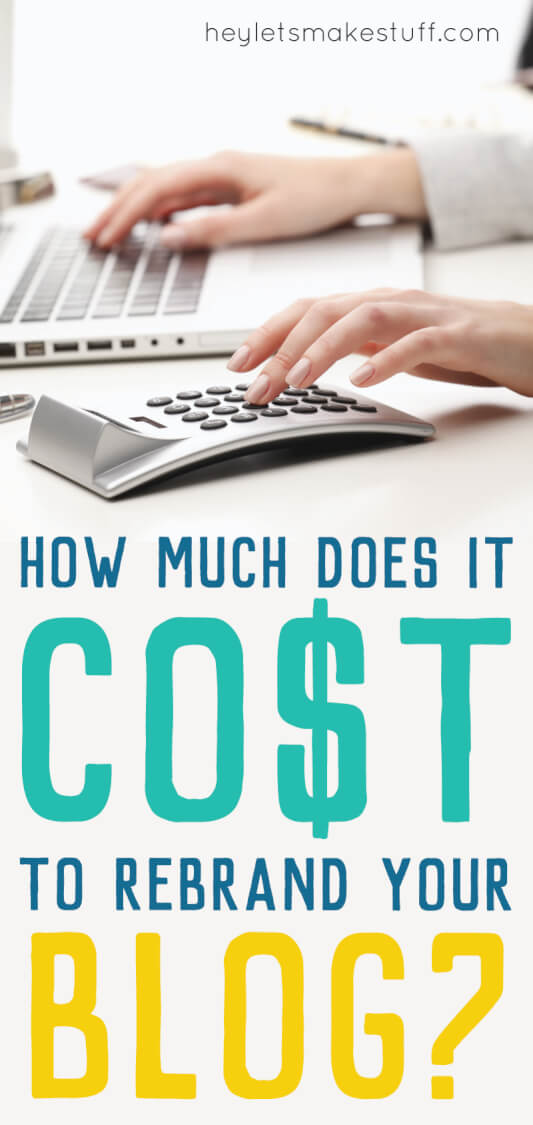 More steps for rebranding:
TODAY'S TOP TEN POSTS