Have a small entryway? From dated country to modern and a little industrial, it's easy to make big changes even if you have a tiny foyer!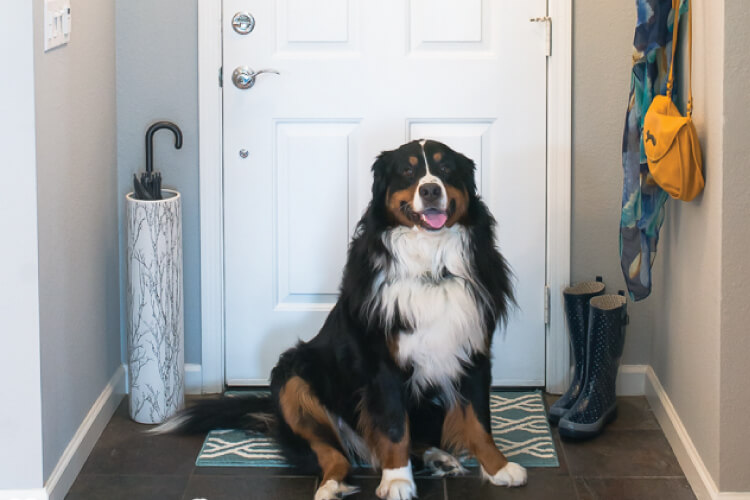 I'm so excited to share our entryway makeover today! I'd like to thank Build.com for helping me with the update — I love having an inviting way to welcome guests into our house.
The entryway in our new house is tiny. Tiny, tiny. I realize there are homes that don't even have an entryway — the front door opens straight into a living room. But as far as actual entryways go, ours is about as small as you can get. Thankfully, we live in California so we don't have an abundance of jackets and boots to shed when we come in!
The original realtor photo shows just how small it is (it's that little alcove next to the dining room), as well as the original country styling.
When we first moved in back in September, we painted all of the common areas a beautiful gray, covering up the worn yellow-beige that was much more country than my style. The wall holding the buffet now has my DIY floating shelves. But other than the paint, our entryway itself has remained unchanged until now.
I've been working with the amazing Build.com to update our entryway, and I really love how it turned out. It's not a large space, but it's so much more welcoming than the original entry and provides more function than it did before. I parked our dog Gunnar in the space, to give it scale — but I'm not sure if it shows how small the entryway is or how enormous the dog is!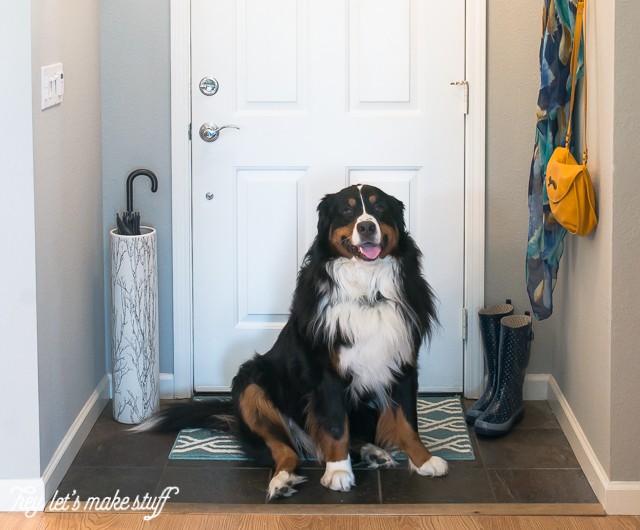 I started out by repainting the trim and front door — even after a good scrub, the handprints were too much. Someday we'd love to replace the door with one with a nice window to let in more light, but for now a coat of paint helps brighten the space and make it feel fresh and new.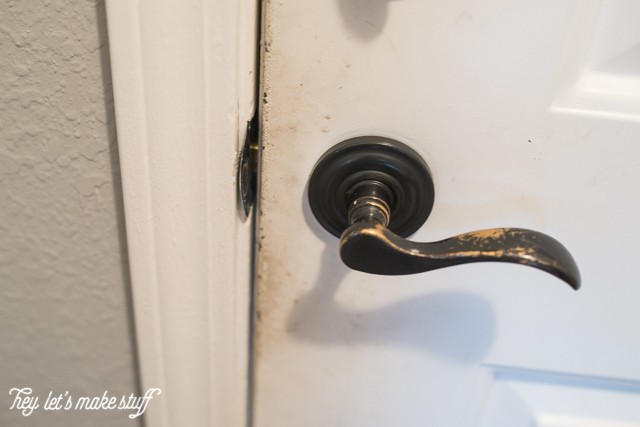 Though it'll probably take me years, I'd like to replace all of the antique bronze hardware in the house. We decided to start in the entry, since it's really its own space and that door handle was in desperate need of an update. We chose this gorgeous new door handleset in chrome — it looks like a new door!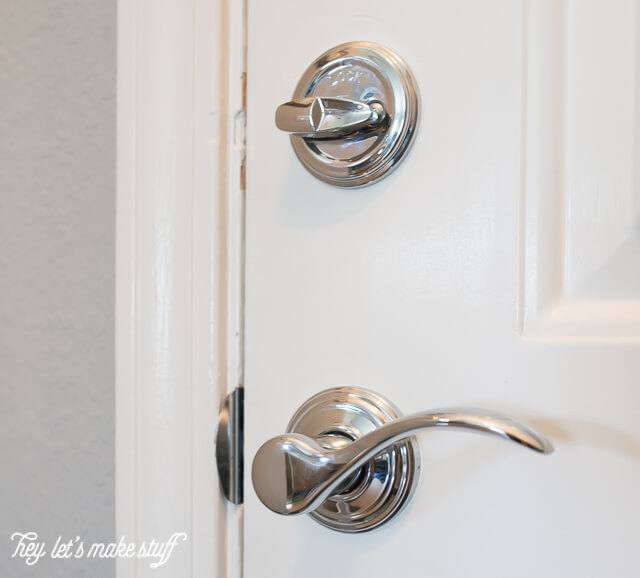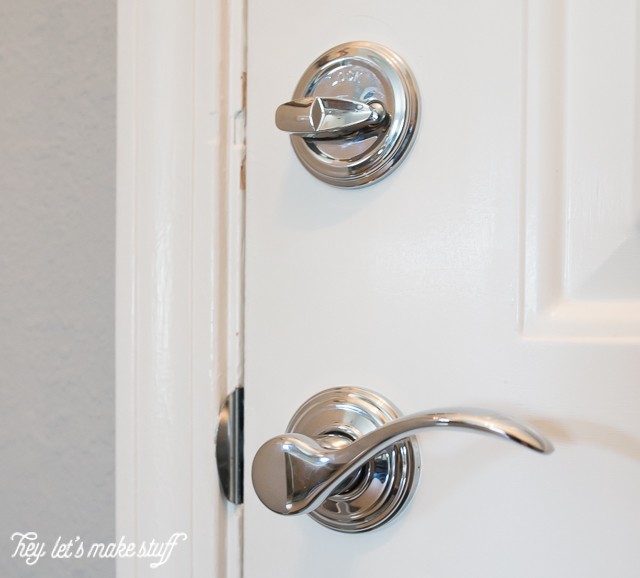 Ryan and I both love how the door handleset looks from the outside. Like the interior door handle, the old door handle's bronze finish was fading and peeling — the new chrome door handle is gorgeous and updated, plus it's nice and solid compared to the old one. Ryan was even able to re-key it to match our existing keys!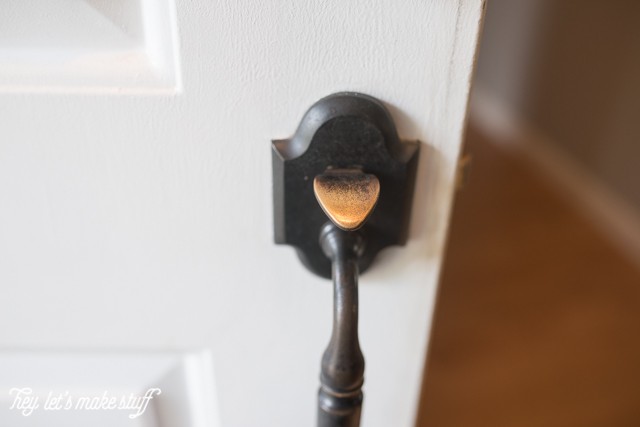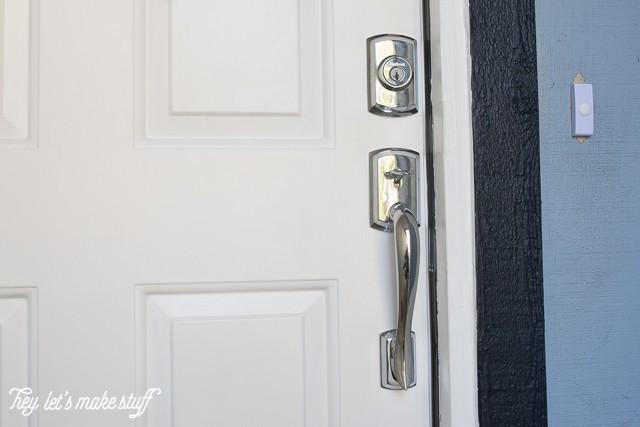 (Painting the exterior of our house is definitely in the works — that powder blue tuxedo color has to go!)
We also replaced the weatherstripping around the door, because the old stuff had six layers of sticky paint, and every time you opened the door it made a sound like peeling your bare legs off a vinyl chair in the heat of summer — so sticky. Stay tuned for a tutorial on replacing weatherstripping. It's not glamorous, but it really makes a difference!
To create some more function in the room, I made two industrial style hooks out of some galvanized pipe fittings (a flange, a connector piece, and a 45° piece). I've been trying to combine the modern glam with a little industrial, and I think these are perfect.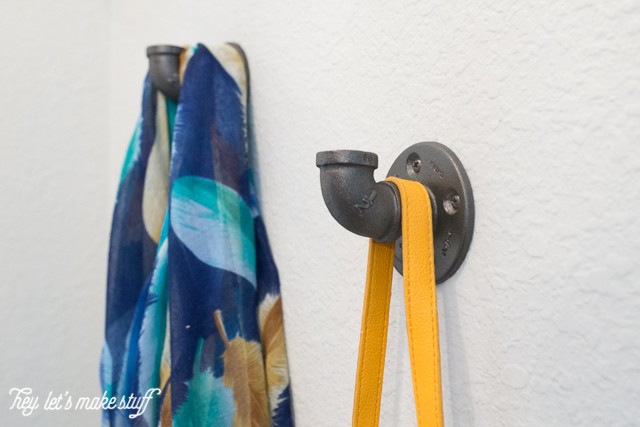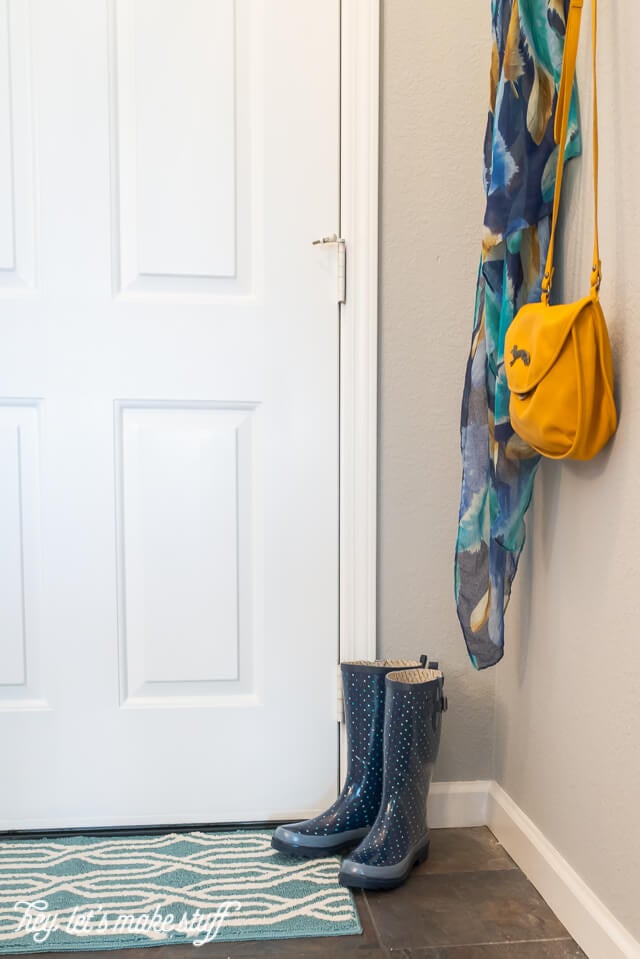 I spray painted the hooks to make them match the other pipe hardware in our bathroom. Want to know a little trick? To paint the screws once the pipes are hung, spray some spray paint into a paper bowl, and then use a cotton swab to "paint" the screw heads the same color as the fittings. So much easier than trying to spray paint screws! (Don't use a regular paint brush — you'll never get that spray paint washed out of it!)
A beautiful umbrella stand and a door mat both provide function we didn't have before. It took me a lot of hunting to find a door mat that was flat enough not to catch under the door when it opens — I love the aqua and it brings a pop of color to a fairly neutral space. And it covers up the slate tile on the floor, which isn't my favorite — another someday-renovation!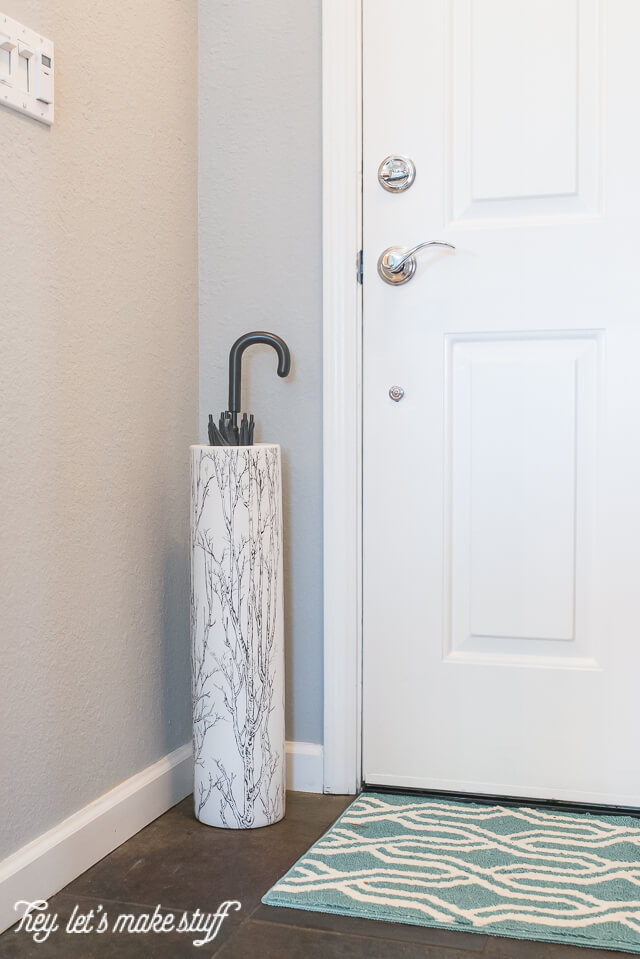 Replacing the lighting was one of our favorite changes. The lighting throughout the house is all bronze and more country or Tuscan or…whatever it is. The lights are really high quality and definitely go with some people's style, but not mine. (Also notice the spackling around our new door bell — that got touched up with new paint as well!)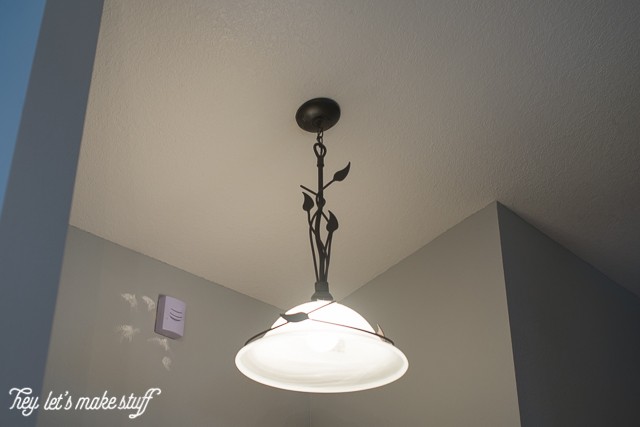 We replaced the fixture with this fun and funky Crystorama Solaris mini chandelier. Ryan calls it our Jimmy Neutron light. I call it awesome. I'm starting to take more and more risks in our decor, and I really like this more than a simple light fixture. Ryan installed it since he knows how to do such things, and no one wants the pregnant lady on a ladder.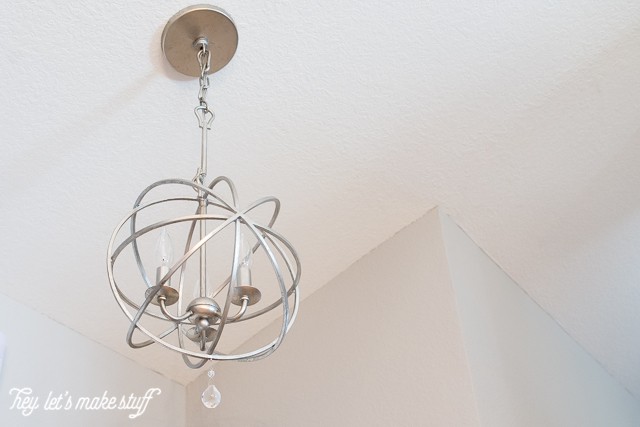 A little piece of artwork invites people into our home — I like how the rustic frame complements the hooks on the other side of the entry. But the artwork itself goes with the glam chrome of the other fixtures and hardware.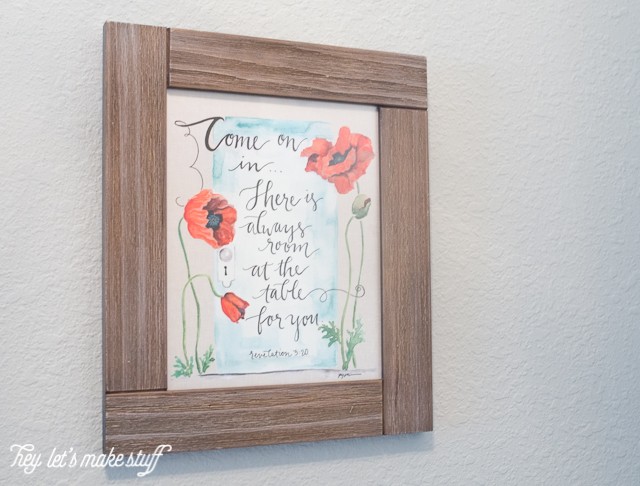 Overall, I couldn't be happier with this transformation. It's a inviting little alcove for people when they come into our home, plus it has more function now.
Again, thanks to Build.com for their help on this project. If you haven't ever been to their website, you'll be shocked at the huge selection of products they carry. And their customer service is second-to-none. They really want to make sure the products you're ordering are not only correct, but will work for your particular need. They have an easy-to-find 800 number, plus a live chat. It couldn't be easier to get the products you want — right, the first time!