Last updated on February 27th, 2018 at 01:21 pm
A few updates on the One Room Challenge, where we're making over our tiny dining room! Plus some life updates that I wanted to share.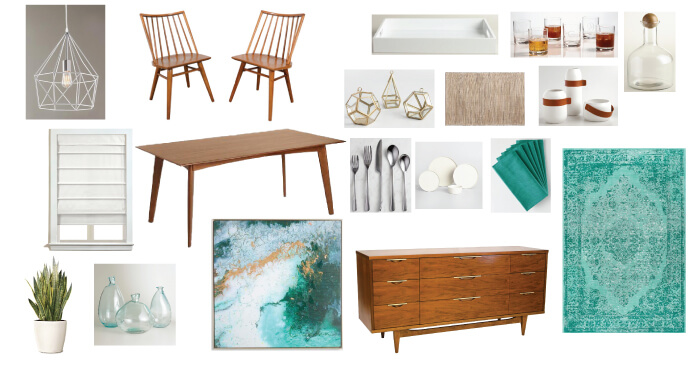 Before I get into this week's update for the One Room Challenge, I wanted to share a few life updates. I rarely do this on the blog anymore — it's usually just fun tutorials, projects, and downloads. But today I'm feeling chatty, so here we go.
You might have notice that I didn't post last week for the ORC. Primarily it's because I didn't really make any progress on the dining room so there was nothing to share. But the reason I didn't make any progress is I finally hit a wall I've been steaming toward at full speed for months.
I am burnt out, yo.
I've known for a long time that I try to do too much. Being a mom to twin toddlers and a good wife to my husband, running this blog, keeping our house running, helping to lead a blogging program for a major US retailer, doing home renovations, traveling, taking classes, writing ebooks and designing products, keeping up with friends, trying to get myself healthy — it was all too much and I pretty much just dropped all the balls I was juggling at once.
And no one wants to see a juggler drop all the balls. That…the opposite of juggling.
I ran across this image (redrawn by me) in a book I'm reading called Essentialism and it really struck a chord with me.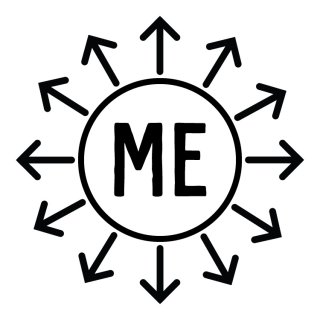 I am running in a thousand directions and not making very much progress in any one area. I'm good at doing all the things pretty well, but I'm doing absolutely nothing really well.
Gosh, half the time I'm not even doing things pretty well these days. I'm constantly tired, I'm constantly behind, I'm constantly having to apologize for messing up.
And worst of all, I'm feeling like I'm missing out on the best years of my boys' lives.
I just can't let this be my life anymore.
So I'm done.
After a few weekends away, a ton of crying and praying and soul searching and wine, and a lot of talking with my husband, some close friends, and my amazing blogging tribe, I've decided to scale back. A lot.
I'm not 100% sure how it's all going to look right now. And some things I can't talk about yet and some just aren't relevant for me to talk about here. My blog is not going anyway, but it is getting a much narrower focus in the coming months. A lot of things I love doing are getting cut, because as much as I want to, I just can't do everything. And I'd rather just do a few things excellently than all the things mediocrely (is that a word? I'm making it a word).
I'm hoping this will actually help my blog grow — a focused niche and a focused audience. I'm scaling back responsibilities in my personal and professional life as well.
And darn it, if I can make it work financially I'm hiring a housekeeper. Because twin toddlers can destroy a house with a single rice cake.
Anyway, I didn't really want to write a whole separate post for all that so here it shall live.
Onward to the One Room Challenge!
First of all, here's the progress we've made so far:
[the_grid name="ORC"]
We've made more progress in the last week. I bought trim paint (but didn't get a chance to paint) and Ryan installed our fabulous pendant light (what an improvement!). I also purchased curtains and curtain rods and they are getting installed tonight. We put the rug down and it's gorgeous!
We decided not to case the windows at this point and to stick with the blinds. This is not my ideal situation, but like I said above, some things have to get cut and this is one of the ways. I'm also forgoing making over some of the pots that I'd set aside. I just don't have the time and mental space to devote to these projects yet. We'll put them on the "someday" list.
This is going to be a mostly cosmetic makeover in the end — a lot of my DIY projects are just not happening. But still, a lot has happened and a few things still need to happen before next well. No pictures this week since I didn't want to give too much away.
Order rug

Order dining room table

Relocate everything on floating shelves to somewhere else

Remove floating shelves

Patch wall and repaint

Touch-up paint elsewhere in the room

Pick up dining room chairs from my mom

Shop for decor

Order pendant light

Buy more trim paint

Re-paint baseboards

Buy curtains and curtain rods
Install rods and curtains

Install pendant light

Hang glass planters

Shop for plants

DECORATE!
All of this will happen before the end of the weekend, since next week I'm headed to Florida next Tuesday! I can't wait to share the final reveal with you next week!