Last updated on July 4th, 2017 at 02:51 pm
Match-a-Saurus! Make this fun and easy kid's dinosaur matching memory game using your Cricut Explore or other electronic cutting machine.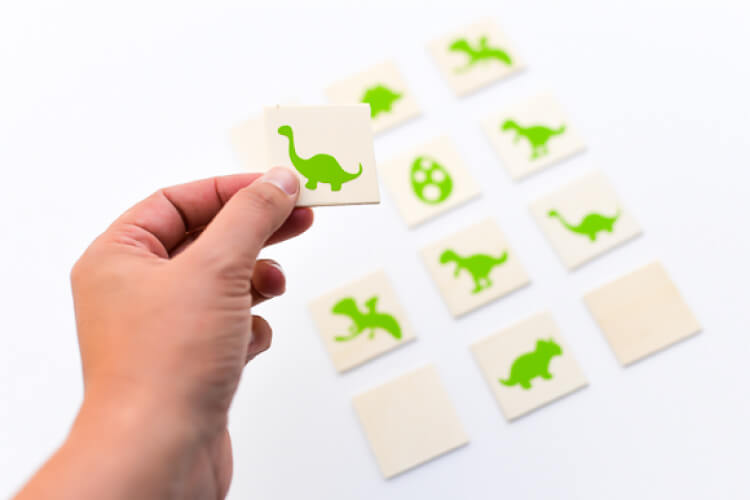 Add this memory game to your Pinterest cricut and kids boards!
Want more fun Cricut projects? Follow Hey, Let's Make Stuff on Twitter.
This summer, Cricut released the Cricut Vinyl Brights Sample Pack, which includes six 12″ x 12″ sheets of vinyl in fabulous colors — Sunshine, Grape, Caribbean, Flamingo, Azure, and Lime! These are such fun colors, perfect for summer projects. No matter which Cricut you have, it'll be able to cut this easy-to-use vinyl.
This week it's Lime Week, and, thanks to Cricut, I'm happy to share a fun kids' craft project using the lime vinyl.

We all remember playing Memory when we were kids, flipping over the tiles to try and match the pictures. This is a fun take on that game and is super easy to make.

Supplies & Tools
Cricut Vinyl in Lime
Cricut Explore One, Cricut Explore , or Cricut Explore Air
Cricut Weeding Tool
Wooden Squares (you can find these at your local craft shop)
Directions
Using the Cricut Design Space, cut out the dinosaur shapes — you can download the SVG file here. They are sized to 1.25″, but you can adjust it depending on the size of your wooden squares.
Using the weeding tool, remove the dinosaurs from the sheet of vinyl. Then affix to your wooden squares! SUPER easy, right? You could double or triple the size of the game by using some of Cricut's other fun colors.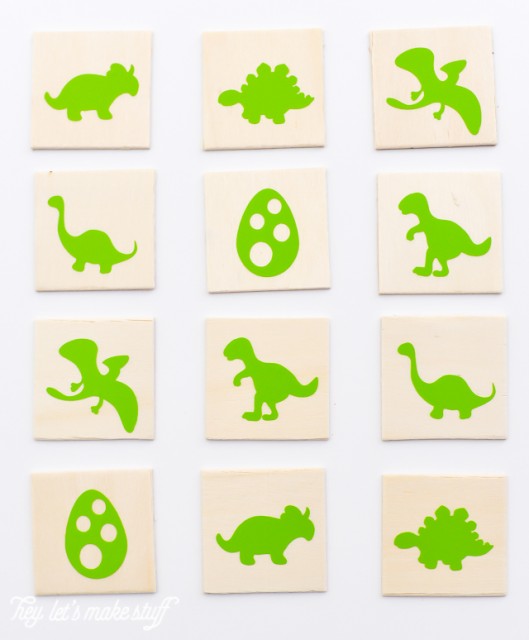 Like the traditional memory game, there are two tiles each of six designs. Flip all the tiles face down and then take turns flipping over two tiles and trying to find a match. If you get a match, take the tiles. Whoever has the most matches once all the tiles are flipped over wins!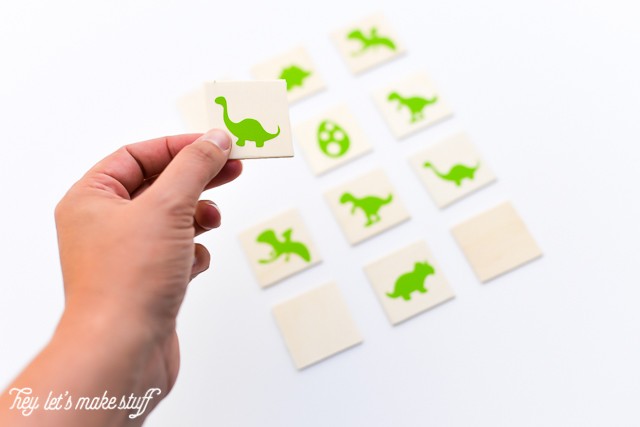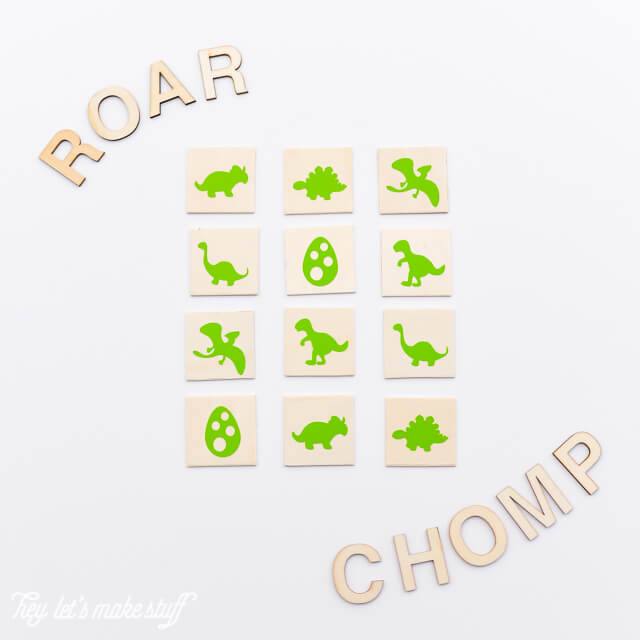 Cricut Explore One
And have you heard that Cricut has a new machine, called the Cricut Explore One? It's a straight-up cutting machine. It doesn't have the bells and whistles of the Explore and Explore Air (such as scoring, writing, or Bluetooth), but it's offered a lower price point and perfect if all you want to do is cut. Pretty much project I've made and featured on my blog could be made with the Cricut Explore One!

Check out these projects, which can all be made using the Cricut Explore One:
Simple Floating Artwork
Around the World Pennants
Hot Air Balloon Cut Files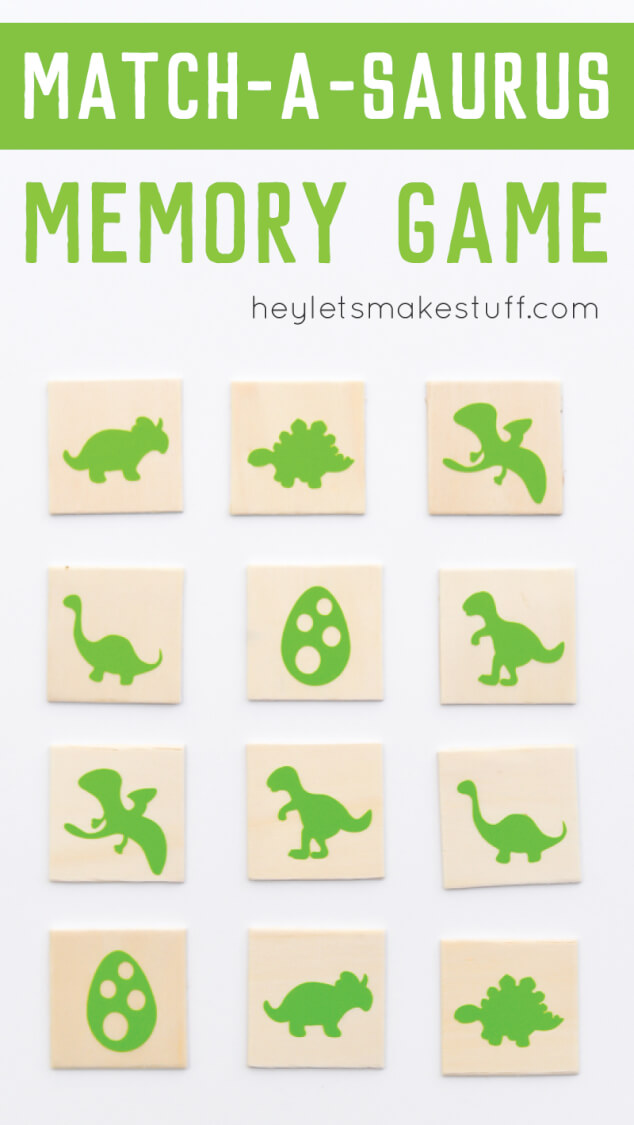 Looking for more Cricut projects? Look no further.
[the_grid name="cricut_vinyl"]
[wpp range=daily header="TODAY'S TOP TEN POSTS" limit=ten order_by=views stats_comments=0 wpp_start=<ol> stats_views=1 wpp_end=</ol>]