Last updated on December 7th, 2017 at 02:04 pm
This festive Mardi Gras garland is made out of colorful washi tape! Celebrate Fat Tuesday in style with this simple craft that you can make using your Cricut Explore — or just cut by hand!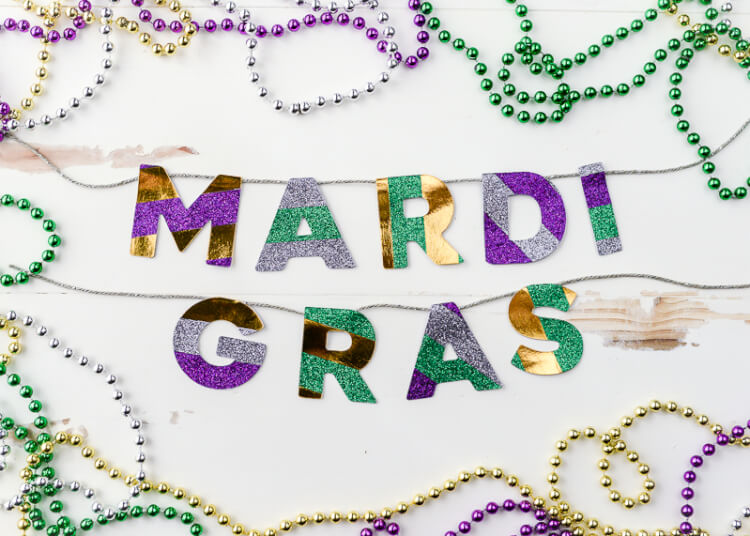 My washi and glitter tape collection is…frightening. And I realized I had all of the traditional Mardi Gras colors — green, purple, gold, and silver. So what to do? Create a cute little Mardi Gras garland!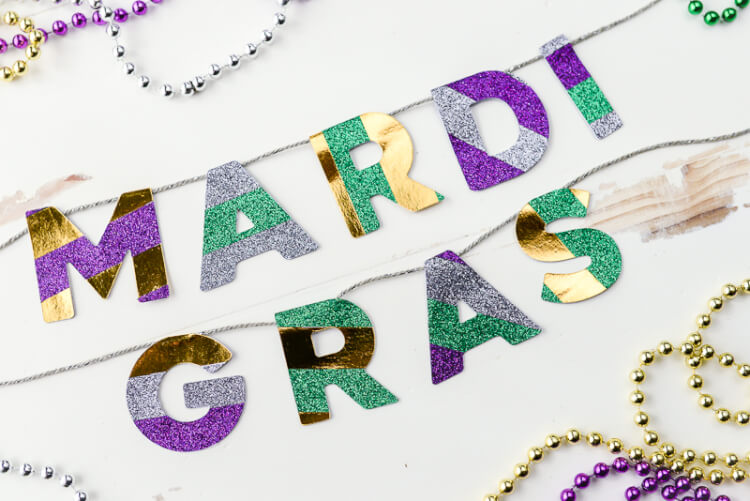 I was inspired by this adorable Christmas banner from Paper and Pin. I've designed the cut file for this for you to use on your Cricut or other electronic cutting machine, but if you have transparent washi tape, you can cut it by hand. I only had opaque glitter tape, so I used my Cricut!
Mardi Gras Garland Supplies
Washi tape (green, purple, gold, silver)
Scissors OR
Cricut Explore or other electronic cutting machine
Files (PDF for cutting by hand, SVG for Cricut, DXF for Silhouette — download using the form below)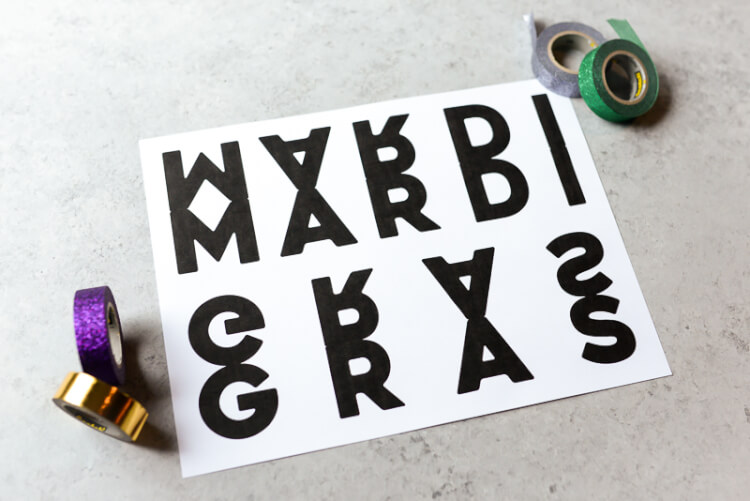 Mardi Gras Garland Directions
Print out the template at full size (if you re-size, make sure to resize when you cut it out in the Cricut Design Space or your cutting machine's software!).
Stick your washi tape all over the letters. If you're cutting on the Cricut, make sure the tape extends over the edges of each letter by 1/4″ or so, to make up for any variation in the cutting calibration. I used different angles and different color combinations for each letter.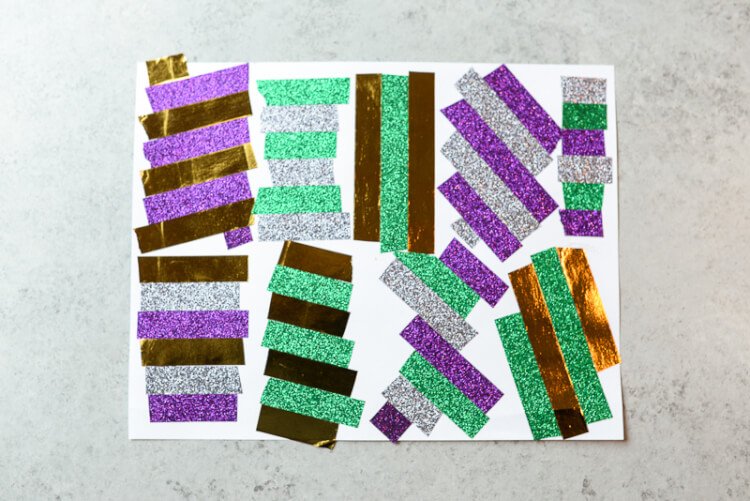 If you have transparent tape, you can just use your scissors to cut out your letters. If you are using the Cricut, place the printout on the cutting mat, making sure to align it carefully with the top and left margin.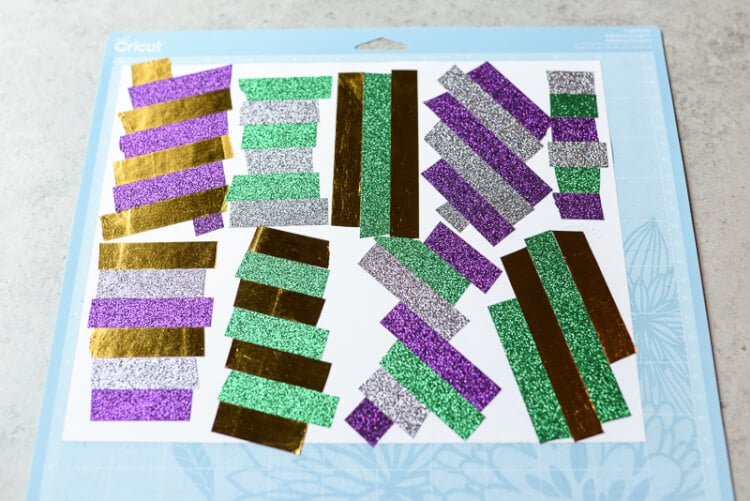 If you are using the Cricut Design Space, upload the SVG template file. "Weld" all of the letters together, so they maintain their positions when cutting.
Click GO in the top bar. This will open the Preview screen. Using your mouse, drag the whole file down and to the right about half an inch. You'll have to eyeball it but it'll work as long as you're close!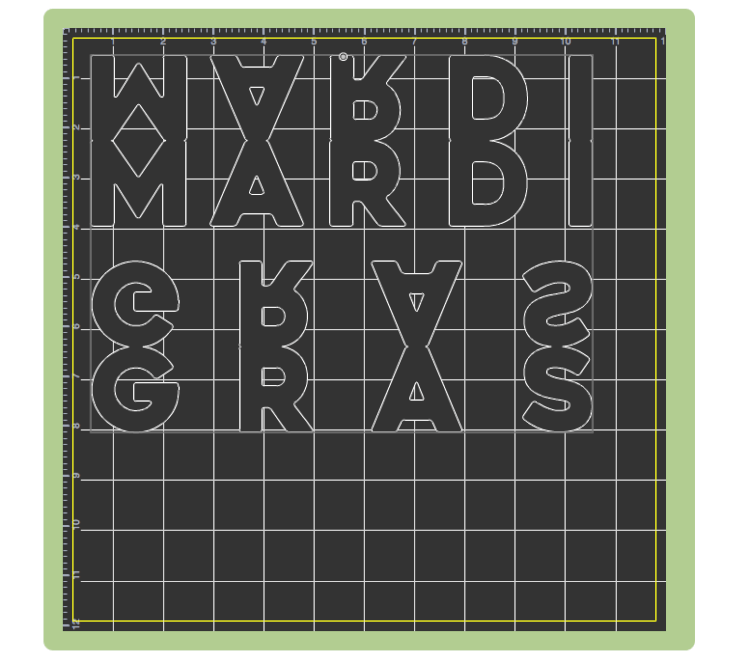 Cut out the file! I used the "card stock" setting and that worked just fine cutting through the glitter tape and paper.
Once you are done, carefully peel the letters off the cutting mat.
Whether or not you cut the letters by hand or if you used your Cricut, assembling the garland is the same. Fold the letters in half and glue the front half to the back half, sandwiching the twine at the top of the letter.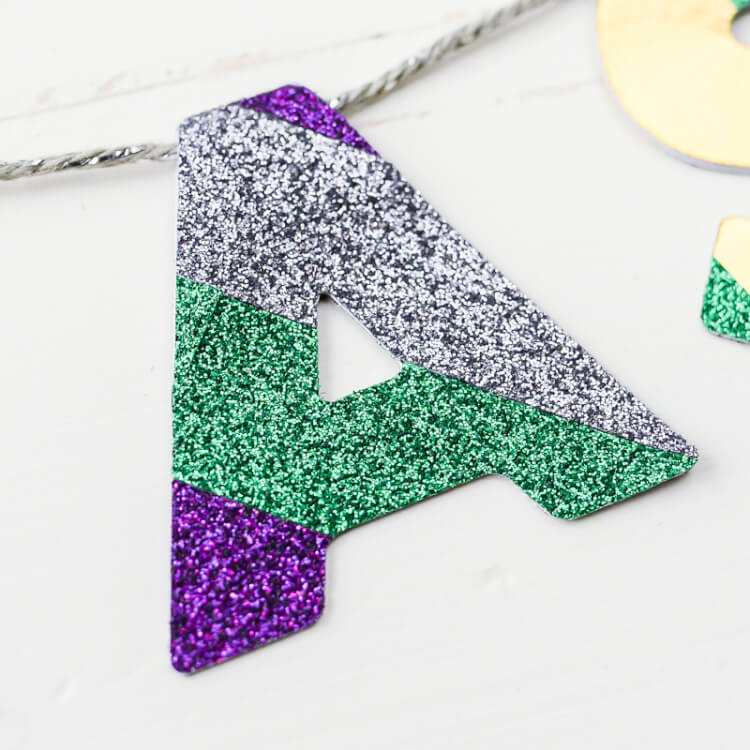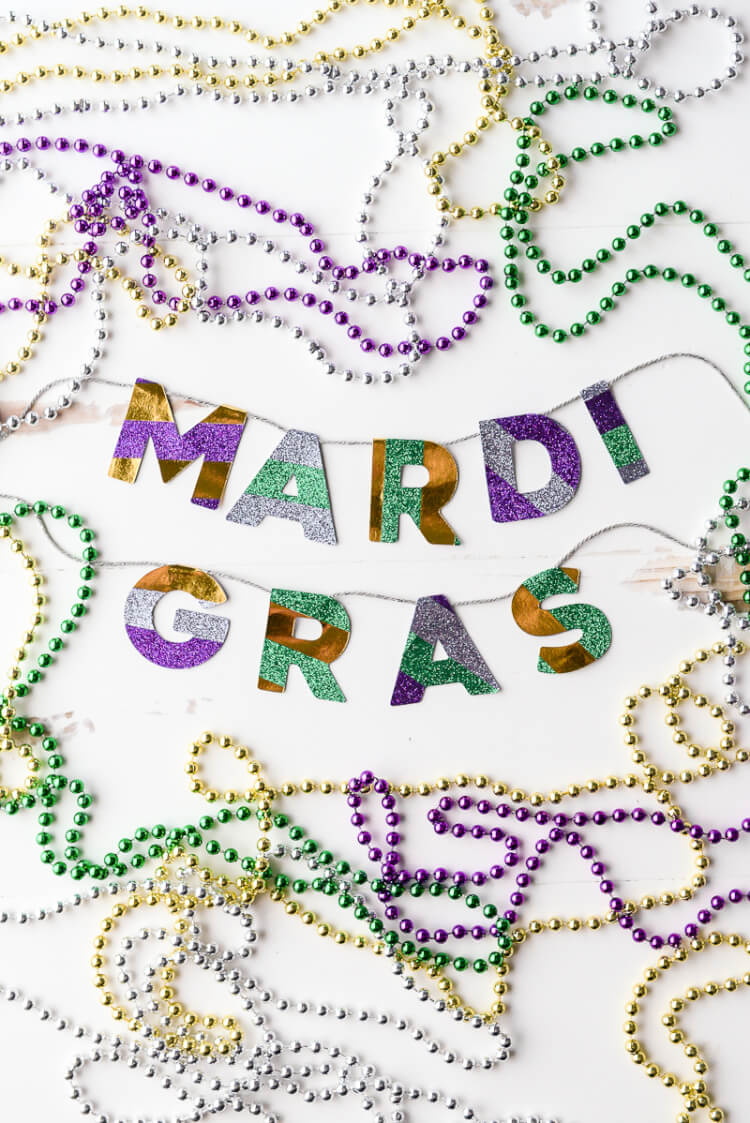 And you're done! Have a great time celebrating Mardi Gras this year!

Celebrate Mardi Gras