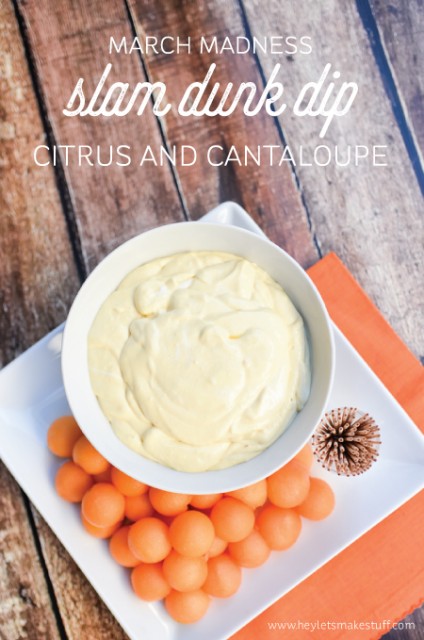 Hey friends!I'm excited to share a variation of one of my favorite fruit dips today—I originally shared it over on A Night Owl earlier this month. It's absolute orangey perfection for March Madness. If you're having friends over to watch any of the games, this is a super simple recipe to have on hand when everyone gets snacky.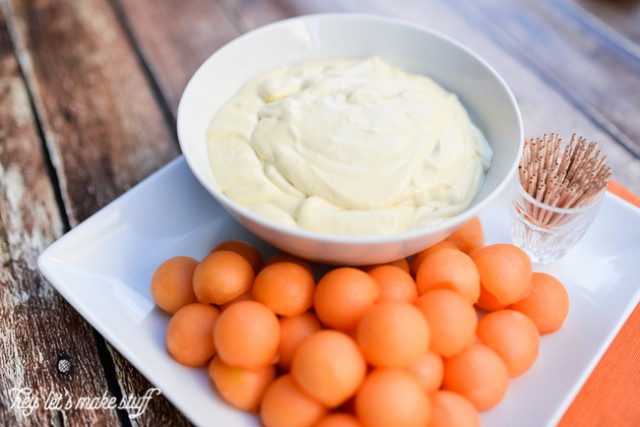 The original fruit dip is just simple two ingredients—a brick of softened cream cheese and a jar of marshmallow fluff. Easy, right? Mix and serve! It's so delicious that you may be tempted to just eat it with a spoon, but it also goes really well with pretty much any fruit you can think of.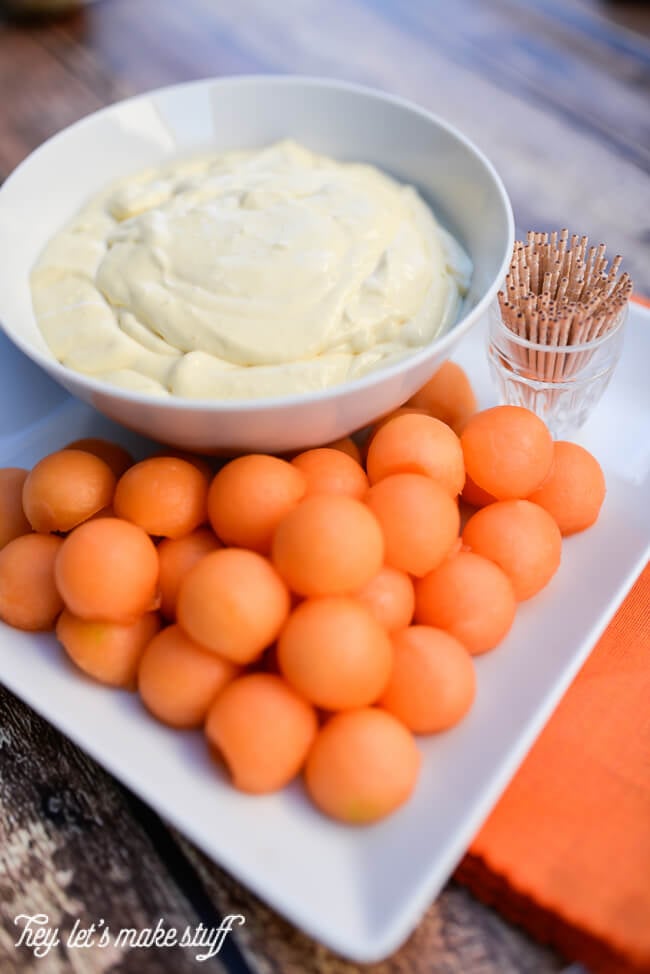 But today I'm making it citrusy by mixing 1/3 can of concentrated orange juice into the dip.
Ingredients
1 brick cream cheese
1 jar marshmallow fluff
1/3 can frozen orange juice
Instructions
Use the "whip" setting on a hand mixer to mix all three ingredients together.

Serve with chilled cantaloupe "basketballs," perfect for slam dunking!
The citrus paired with the cantaloupe is a definite crowd-pleaser—no matter what team you're rooting for!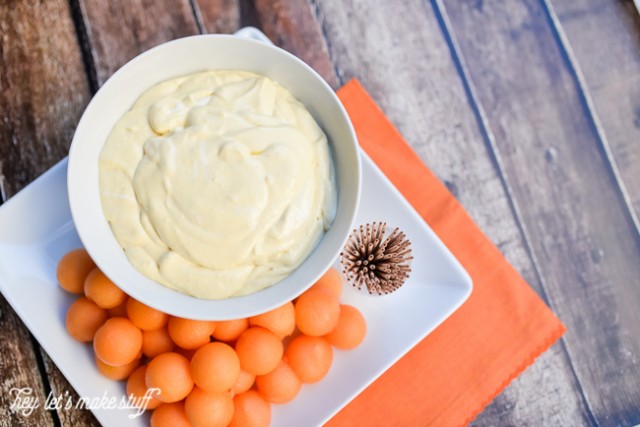 Hope you've enjoyed this super simple March Madness dip recipe! It's so versatile—I'd love to hear what you'd mix into it in the comments!
More Delicious Recipes to Try:
[the_grid name="dessert"]
[wpp range=daily header="TODAY'S TOP TEN POSTS" limit=ten order_by=views stats_comments=0 wpp_start=<ol> stats_views=1 wpp_end=</ol>]
Latest posts by Cori George
(see all)