Hello! If you've found your way here via the Holiday MakerFest, welcome! I am so excited to craft for the holiday season with you. Scroll down for everything you'll need to make the most of the MakerFest.
If you've stumbled onto this page wondering "what in the heck is the Holiday MakerFest," welcome to you too!
The Holiday MakerFest is FREE online event that brings together some of your favorite crafters, DIY, and home experts to help you get ready for the holiday season!
This is a completely free, four-day online event, jam-packed with so many incredible crafts and ideas to help you get you and your home ready for the holiday season. Attend classes from more than 35 DIY and craft experts on topics from holiday organizing and planning to cleaning, holiday jewelry making and memory boards to holly paper garland, holiday mandalas, gingerbread houses, and more!



Let's learn more about what we'll be making in my class!
Holiday Skirt and Necklace with the Cricut
For my Holiday MakerFest class, I'm teaching you how to craft yourself the perfect holiday outfit! If you're anything like me, you spend all your time getting ready for the holidays—crafting the perfect gifts, meal planning so you can cook and bake all the things, and spending time with your family making holiday magic.
But when it comes to actually getting yourself ready…you end up with yoga pants and a pony tail twenty minutes before that big holiday event. I'm always scrambling to make myself look presentable. Sound familiar?
So this year, why not make yourself a cute holiday outfit using your Cricut Explore or Cricut Maker! This class will teach you how to make a fun holiday skirt and sparkly felt necklace, making it easy to go from prep mode to party mode.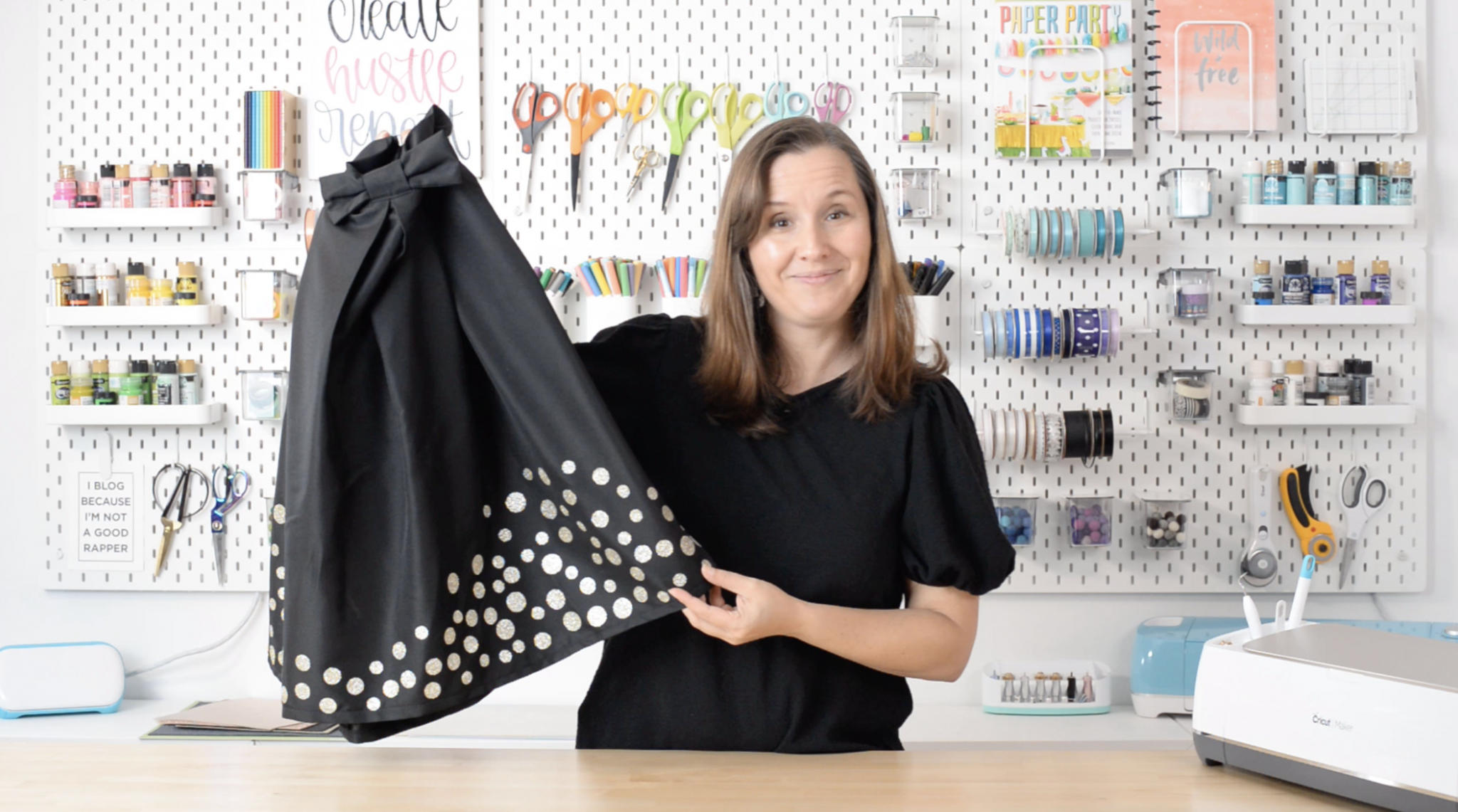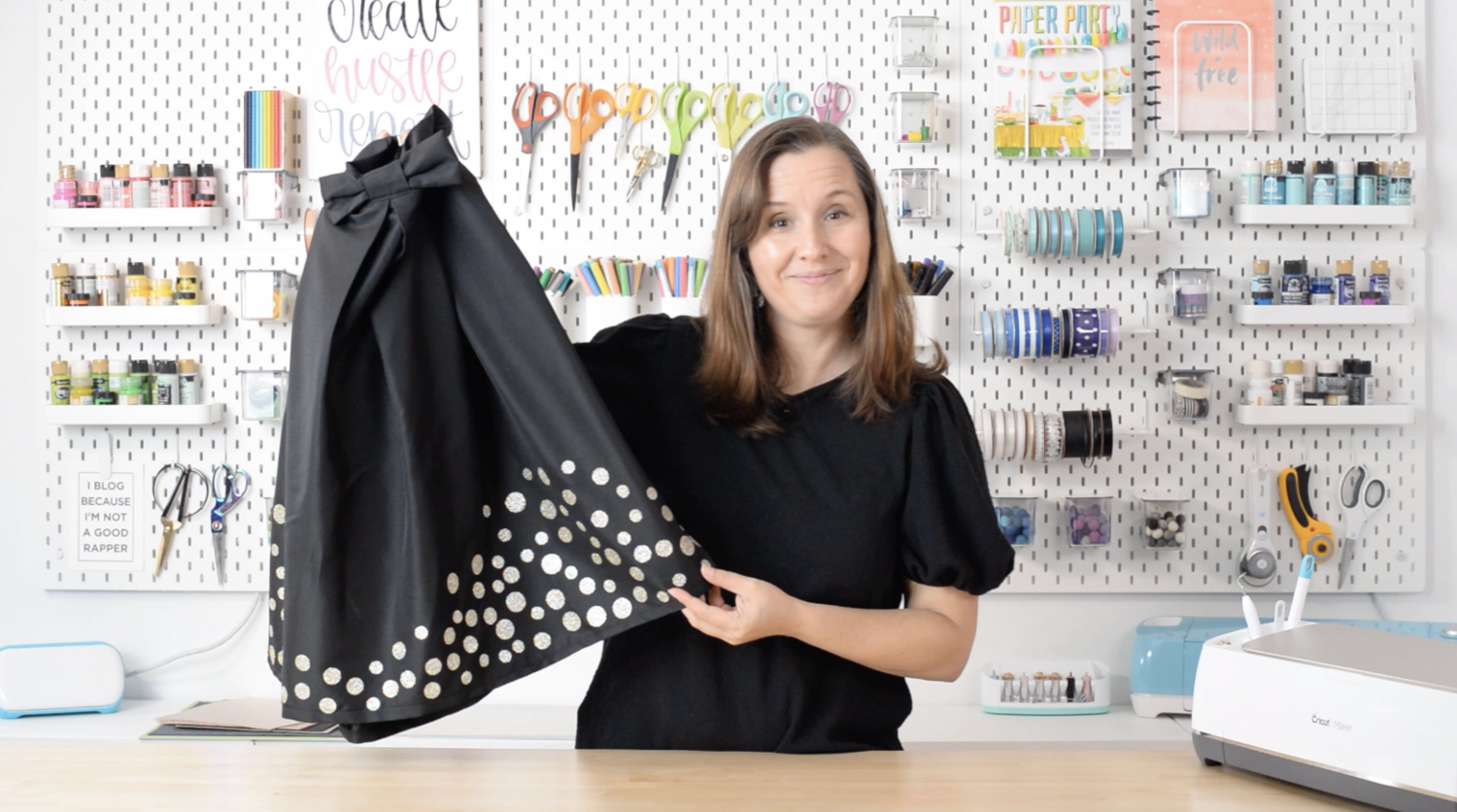 Supplies Needed
Here's everything you need to make yourself a gorgeous skirt and fabulous necklace! You can always choose a different skirt or different felt—make this project your own.
Skirt + Necklace SVG Files
These files come with a commercial license for up to 500 physical units, in case you'd like to craft for profit!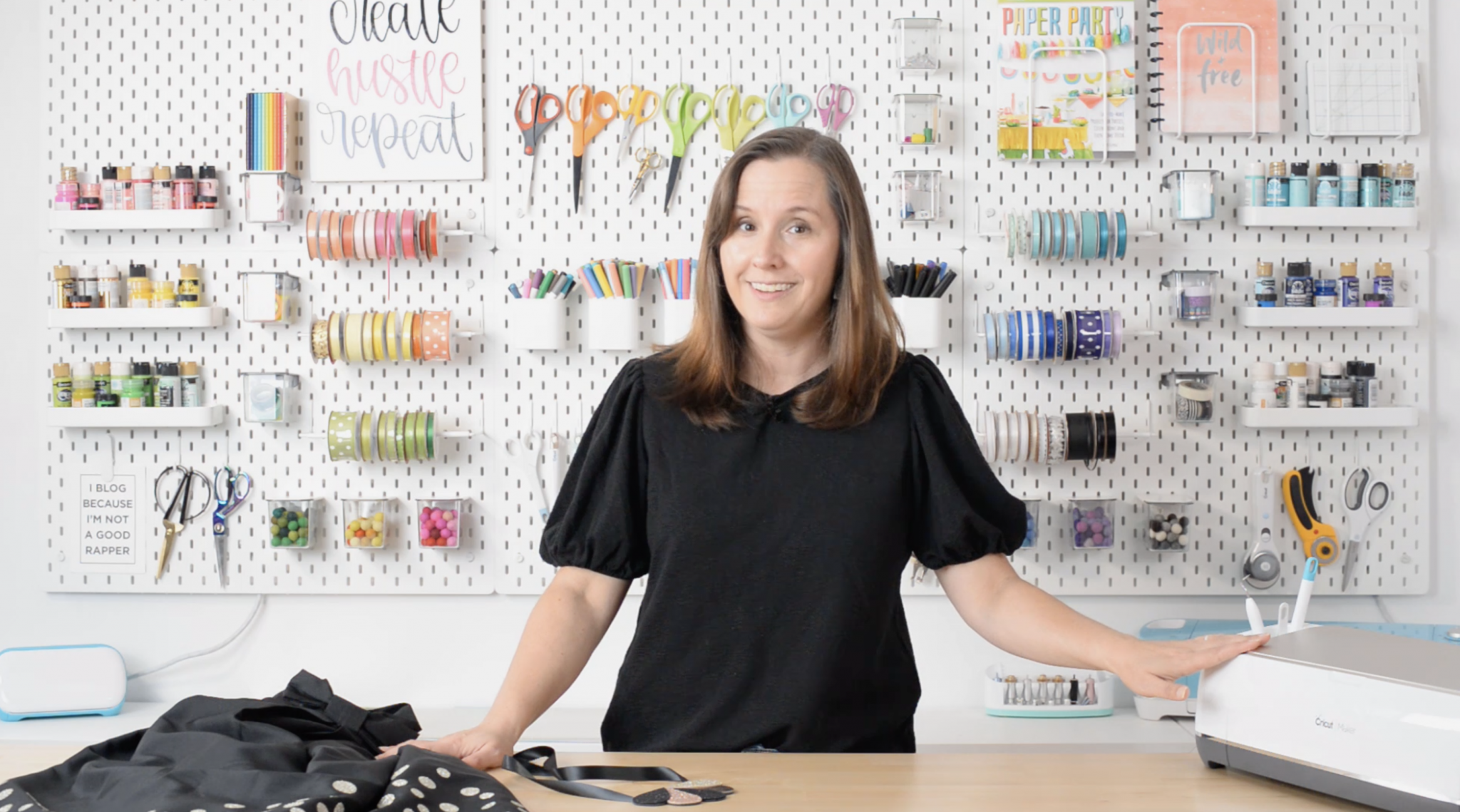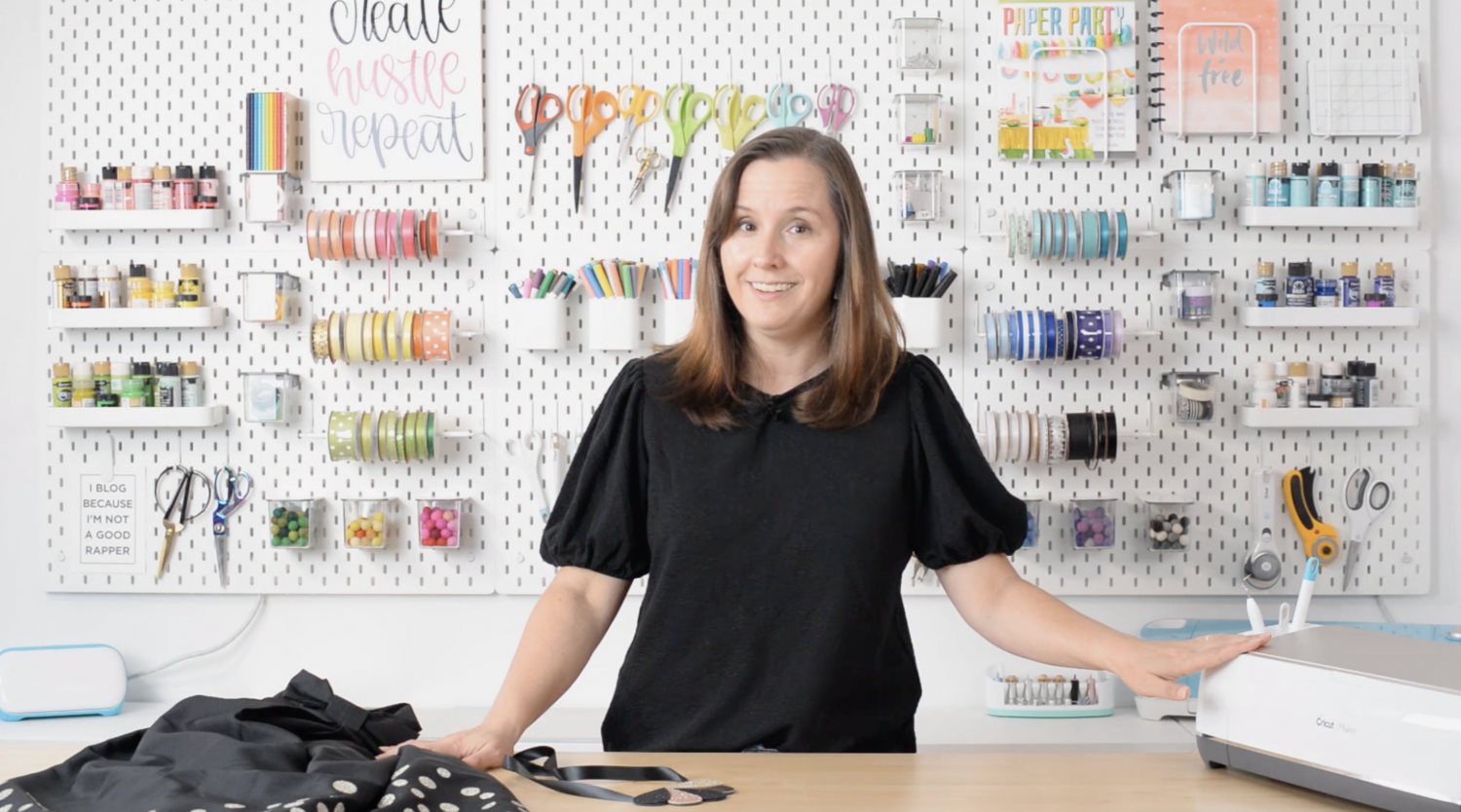 Helpful Links
In my video I mentioned a couple links that you might want to check out!