Last updated on February 28th, 2018 at 03:37 pm
Make these simple, pretty LOVE letters in less than 15 minutes using wooden letters and pretty paper. An easy Valentine's Day craft.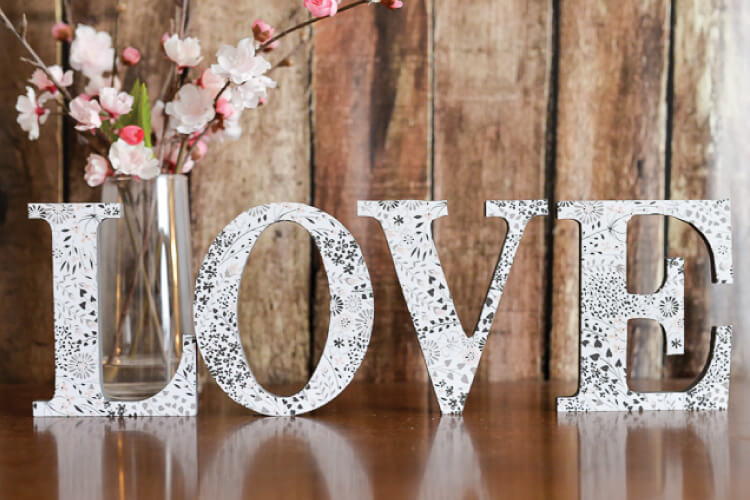 I have very few Valentine's Day decorations, but I've vowed to change that this year. I've been working on a few projects, including my scrappy heart wreath, and now these sweet LOVE letters. I'm trying to stay away from too much pink and red, since my house is primarily gray, teal, green, and yellow. So I used some mostly black and white paper with a little bit of blush pink to make these fun LOVE letters — in just 15 minutes!
Yes, less than 15 minutes. You know what that means — it's Craft Lightning!
LOVE Letters Supplies
Wood letters
Craft paint
Foam brush
Paper
Spray adhesive
X-acto knife
Cutting mat (optional, but helpful)
LOVE Letters Directions
Paint the edges of your wood letters with craft paint. I chose a steel gray so it wouldn't compete with the delicate paper pattern. A foam brush made quick work of the painting. It was messy, though, because I was moving quickly and the boys were just waking up from an all-to-short nap.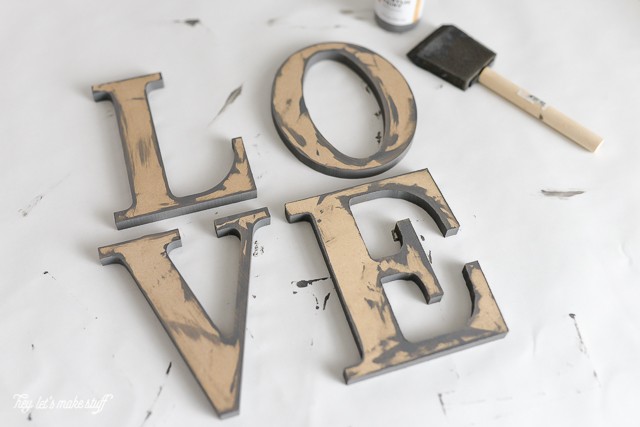 Once the paint was dry, I cut a piece of paper and applied spray adhesive to the back. I put the letters front-side down and pressed. I allowed the adhesive to set for a few minutes to make sure it would stick nicely.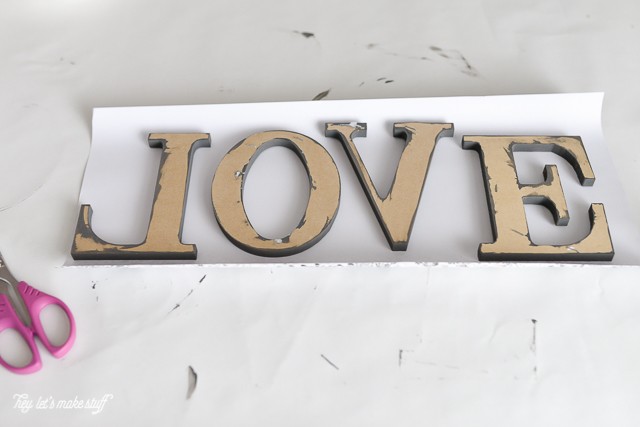 Then using my X-acto knife, I cut the paper away from around the edges of the letter (with the letter facing down on my cutting mat. You could also use a piece of cardboard.).
This actually took me a little longer than the 10 minutes or so I had left in my 15-minute craft, but that's because I managed to snap the point off my X-acto knife so cutting was a little ragged for the O, V, and E letters.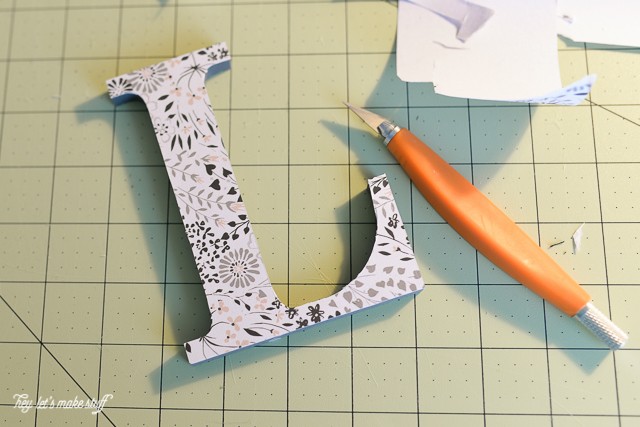 For making these in 15 minutes (well, more like 20), I am really pleased with how they turned out! So easy.
Want to see all of the Craft Lightning projects? Head over to the Country Chic Cottage and check them out!

More Valentine's Day Sweetness: