Last updated on February 12th, 2019 at 10:55 am
If you hate to cook, these kitchen tools and products will help make life in the kitchen easier! Add these to your wish list today.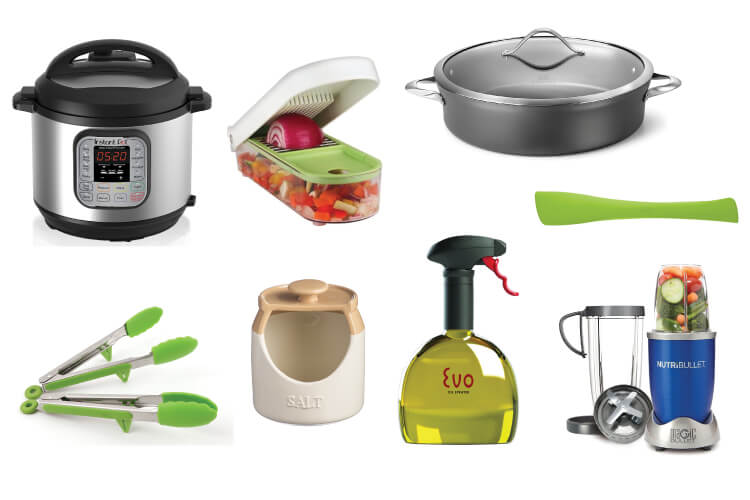 It may come as a surprise that I really don't love to cook. In fact, most of the time I hate to cook (me, to my kids: you guys want to eat again?!). Thankfully we don't live any closer to town or we'd probably go out or eat takeout way more often. Which means that I do spend a lot of time in the kitchen.
I only post the occasional recipe here on the blog, all of them tried and true and easy to make. They are old favorites that I come back to time and time again. I've also found that over the years, I've weeded out the kitchen tools and appliances just to the ones that make life easier. Our kitchen isn't large and because it was built in the 1980s it doesn't have a lot of useful storage. So it has to be useful — and useful often — for me to hold onto it. No avocado slicers for me, for example — a butter knife and a spoon do the work just fine.
So here are my favorite kitchen tools for people who don't love spending time in their kitchen. Prices are based on publish date of this post.
Instant Pot: $109.99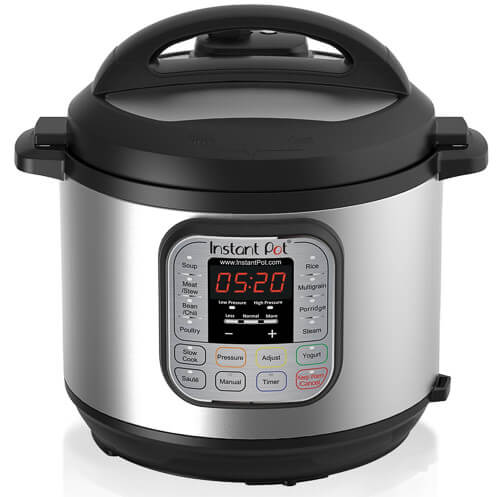 By far and away, my favorite new product is my Instant Pot. Since using it, I haven't touched my slow cooker or rice maker — I think both are headed to the thrift shop to free up more cabinet space. Cooking in the Instant Pot is so much quicker and easier. My favorite recipes so far have been Pork Carnitas, Balsamic Pot Roast, and Mashed Potatoes. Definitely keep an eye on sales — we got ours for around $60 on Black Friday.
Deep Sauteuse Pan: $124.95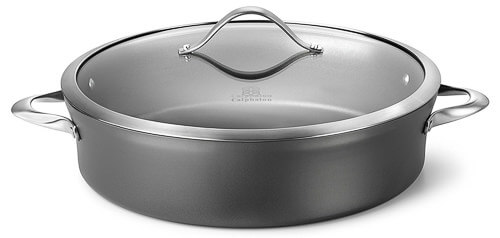 When I do cook on the stove, my favorite is a deep sauteuse pan. It's great for larger portions and soupier dishes. I make far less of a mess when using the deep skillet. I also love the two handles vs the longer handle that's on most sauté pans — it takes up less room on the stove and in the cabinet, plus I feel like it's safer to drain from this pan. PLUS it's oven-safe so you can make casseroles and other oven recipes in it.
Oil Sprayer: $18.97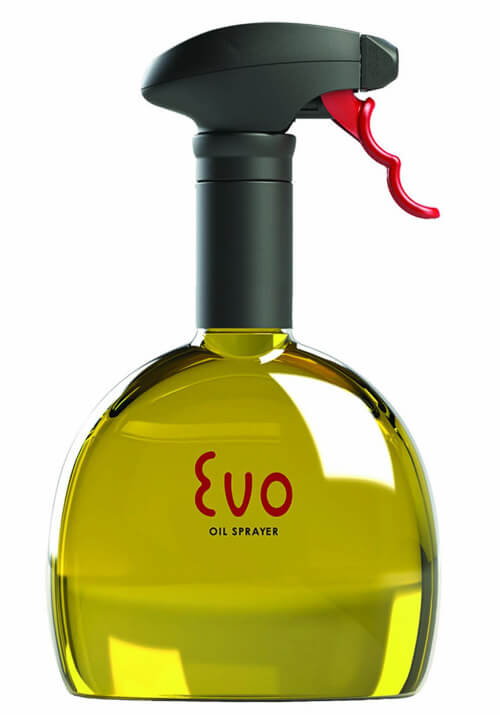 I long ago stopped using cooking spray. I didn't love the idea of chemicals in my food and it's not great for non-stick cookware. Instead I use this handy oil sprayer. I love it! Not only do I use less oil when cooking (vs. pouring oil into a pan), but it's also good for lightly coating veggies before roasting them in the oven.
Onion Chopper: $19.99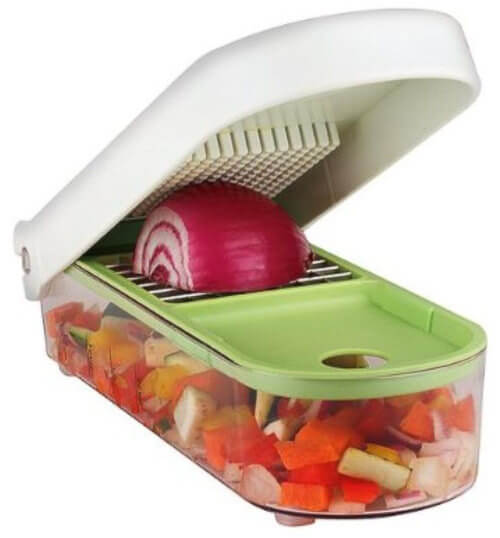 All good recipes start with "sauté chopped onion and garlic in olive oil." But I am VERY sensitive to whatever it is in onions that make you cry. So I use our onion chopper on the regular. Slice the onion in half, peel, chop. Really easy and saves me the tears. And I just throw all the pieces in the dishwasher to wash them. It's one of the only one-use products I own, but it's worth it for me.
Silicone Spatula Scraper: $9.99

I've had a lot of spatulas and the like over the years, but I always, always come back to this silicone spatula/scraper (I've had this one since college, which was many moons ago!). It's flexible enough to scrape the sides of batter bowls but firm enough to use to chop up ground beef as it cooks (it's safe on non-stick cookware). The smaller end fits into jars as well, making it helpful for getting the last of the peanut butter out of the jar.
Salt Pig: $14.72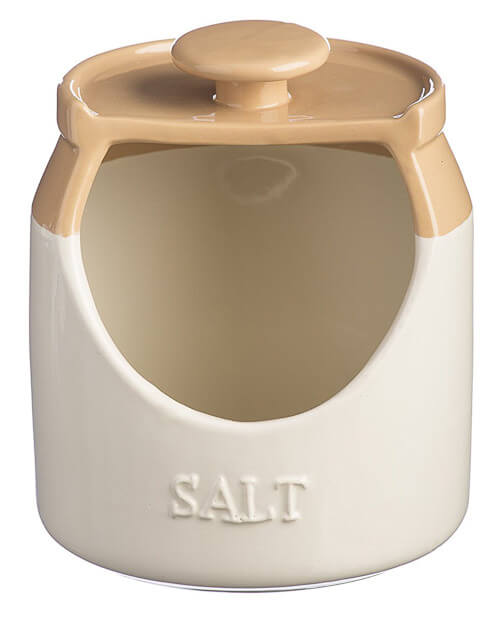 I used to have two methods of salting my food as I cooked — salt shaker (inaccurate) or pulling the Morton Salt Girl container out of the cabinet and measuring (cumbersome). Now I have a salt pig — basically a little crock that sits next to my stove. I can easy reach in and grab a pinch of salt to throw in a dish, or I can use a measuring spoon if I want to be more exact. It's so much more convenient than anything else I've tried.
Silicone Tongs: $10.99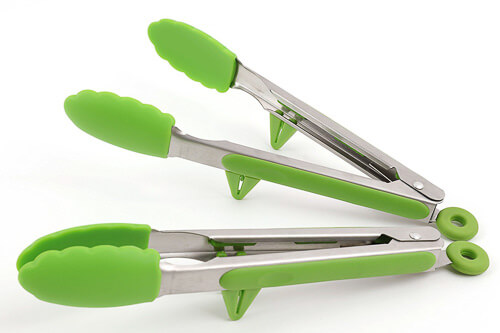 Yes, these are just regular silicone tongs (although this particular pair has a handy counter rest built in!). After doing Blue Apron for nearly a year, I have come to rely on my tongs for all sorts of cooking. They use tongs in so many of their photos for stove cooking, and I realized why. I used to stir almost everything I was cooking in a pan with a spoon. But that pushes the food to the outside of the pan (and, because I'm clumsy, often out of the pan). With the tongs, I can easily move food around the pan while keeping it in the center. And should I lose something outside of the pan, I can just pick it up with the tongs. Between this and the spatula above, I rarely use any other kitchen utensils.
NutriBullet: $79.99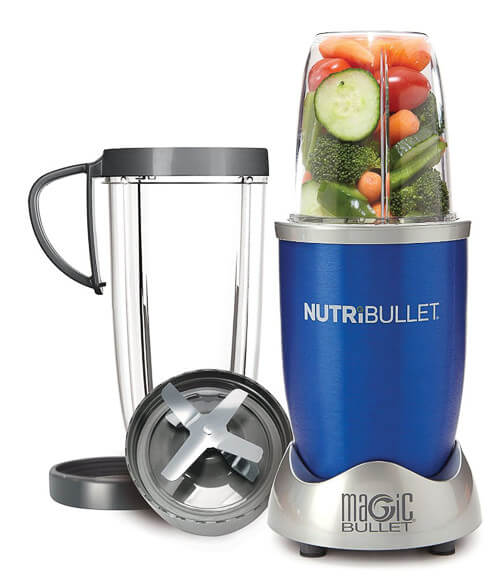 Ryan uses our NutriBullet almost daily to make his smoothies, so it's always out. But I've come to start using it for cooking as well. My favorite chili recipe has you use blend a can of kidney beans to thicken the chili. I used to pull out the blender, but now I just use the NutriBullet. I've used it to make hummus and to emulsify salad dressings. In fact, our blender went to the thrift shop — I didn't use it once after we got the NutriBullet.

More Cooking Tips You Might Find Handy