Scrapbook paper out of control? Use this IKEA Hack: Trones Shoe Holders are the perfect size and shape for holding all of your paper!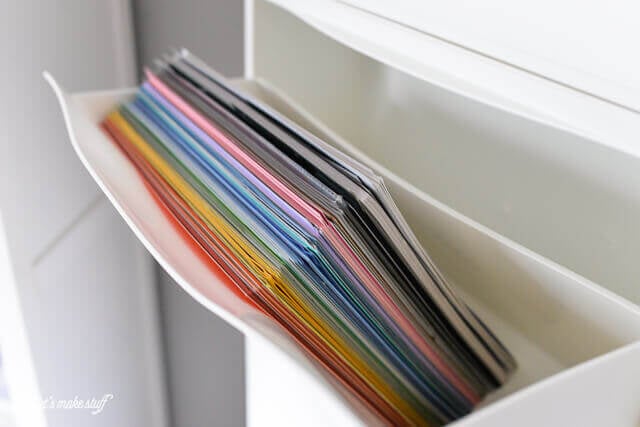 I've been working on organizing my craft room in the new year. It devolved from relatively usable space to a complete craftastrophe by the end of the holiday season. I'm working on a craft room tour in a few weeks, but wanted to share one of my storage ideas with you all now! It has significantly changed the way I store and organize all of my paper.
I don't scrapbook, but I have a lot of scrapbook paper. I use it for projects I make on my Cricut, as well as in various crafts. I can't believe I didn't take a before photo, so you'll have to imagine a precarious pile of paper spilling out of my craft room closet, plus another pile on the chair, and bits and scraps covering almost every flat surface. It was paper insanity.
But my craft room is small. I know I'm lucky to have a craft space at all, but my 10′ x 10′ room isn't a huge space to be working in. So I've been on the hunt for storage ideas that don't take up a lot of space.
One of the corners of the room is angled at 45. The angled corner wall is maybe 2′ wide. I'd had a chair there for a long time, but it stuck out too far into the room and I was constantly tripping on it. On a recent trip to IKEA, I came up with the perfect solution—using IKEA Trones plastic shoe holders for paper storage! They sit flat against the wall and are the answer to my paper woes.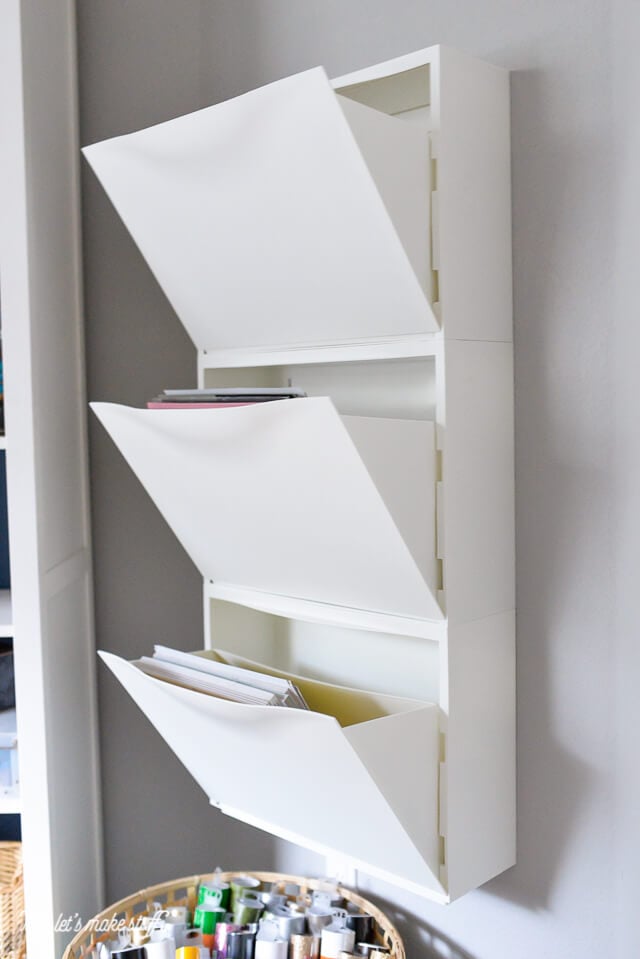 We installed them using anchors in our drywall so we'd be sure they could carry the weight of the paper. The bottom container has my paper packs and pads, the middle container has loose paper (organized by color), and the top has other materials, like Cricut felt and washi tape sheets.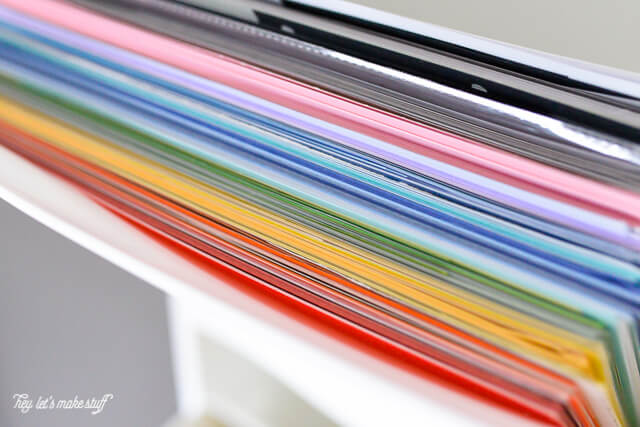 Going through my paper also allowed me to get rid of a lot of stuff I know I'm never going to use. Love decluttering!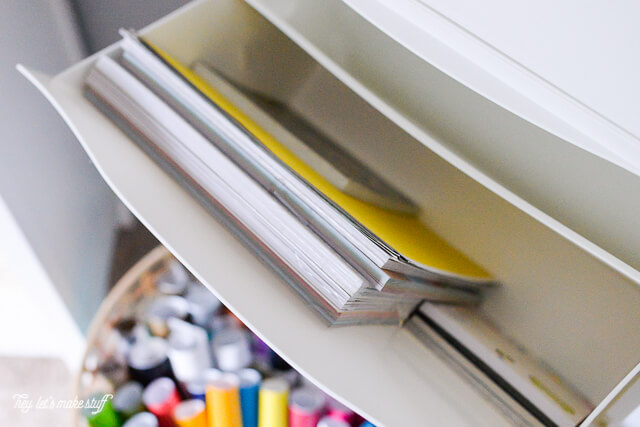 And when it's all closed up, it's so neat and tidy and protects the paper from sun fading (which I noticed on a few sheets that had been sitting out).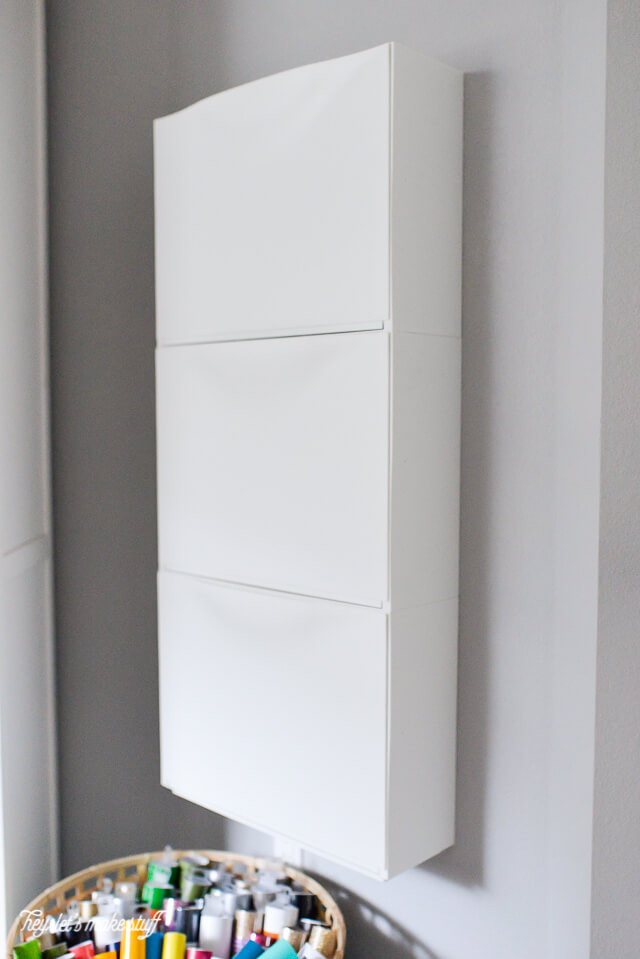 How do you store your most-used supplies in your craft room? I'm always looking for more ideas!