Last updated on January 25th, 2018 at 04:37 pm
This Cinnamon Sugar Scrub is a nod to my favorite Hunger Games character, Cinna! Gold ribbon = gold eyeliner, right? Also, if need be, you could eat it if you ever get called into the Arena!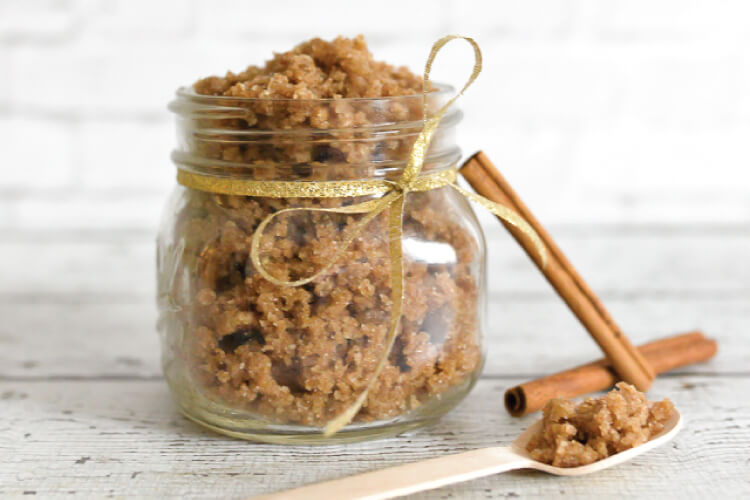 Unless you live in a cave, you probably know that the final installment of the Hunger Games series, Mockingjay Part 2, is coming to theaters on November 20. I was glued to the books as they were released, and I feel the movies have done the books justice. I can't wait for this final movie!
Today and tomorrow I have two Hunger Games-inspired projects for you. Today a "Cinna"mon Sugar Scrub, and tomorrow, for Freebie Friday, a set of free cut files of the three Hunger Games logos.
This delicious smelling Hunger Games Cinnamon Sugar Scrub is named for my favorite character in the series, Cinna. Although he doesn't appear in the final movies, Cinna lives on in his wardrobe designs for Katniss. When she finds out he was secretly a rebel, it inspires her to keep fighting. Who doesn't love Cinna?!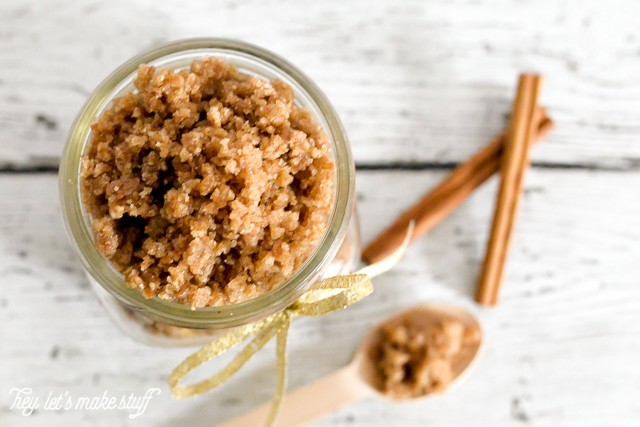 This is a simple sugar scrub to make and smells scrumptious. And if you ever find yourself in the Arena, you can eat it — it might save your life someday.
Ingredients
1/2 cup white sugar
1/2 cup brown sugar
1/2 cup coconut oil
1 teaspoon cinnamon
1 teaspoon vanilla extract
1 tablespoon vegetable glycerine (optional)
Directions
Mix the sugars and cinnamon together. Add the remaining ingredients and stir until combined. I also add a tablespoon of vegetable glycerine because it serves as a moisturizer, but it's not necessary.
Store in a glass or plastic jar and tie with a gold ribbon (to match Cinna's eyeliner, of course).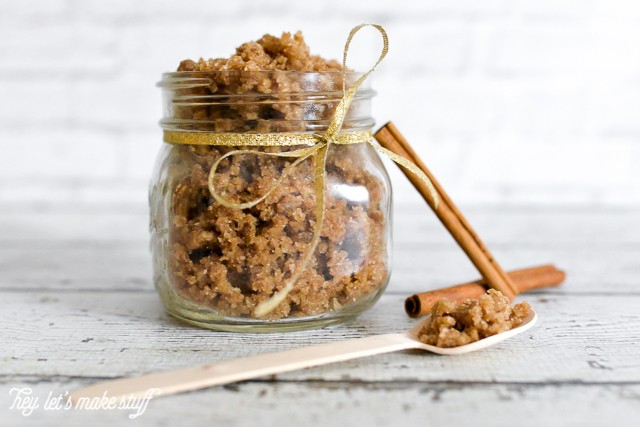 Because this scrub contains oil, be careful when using it in the shower — it'll make the floor slippery. I like using it in the bath.
Here are a few other sugar scrubs from some friends you might enjoy! They make wonderful (inexpensive!) holiday gifts.
The Hunger Games:
[the_grid name="hunger_games"]