Last updated on February 28th, 2018 at 03:20 pm
Make your own citrus cleaner with only two ingredients! Great for everyday clean up around the kitchen.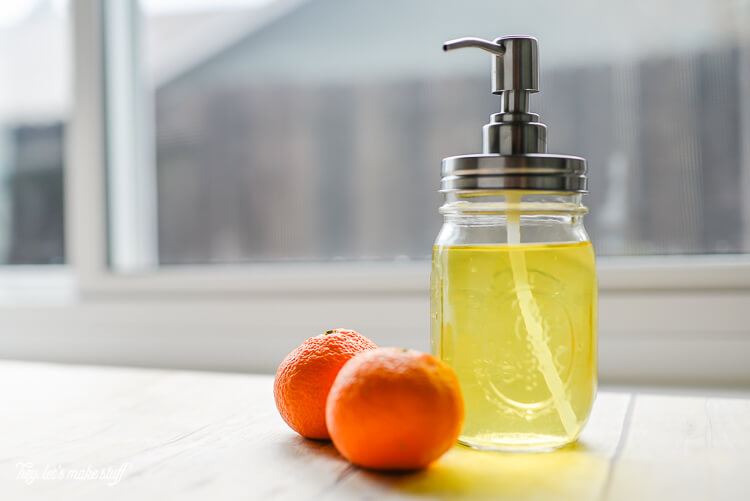 One of my favorite things about winter is that citrus is at its peak. We have a mandarin farm (orchard?) just up the hill from us, and Ryan often picks up bags of ripe mandarins in December and January. We eat them like candy—they are so delicious! Even the boys like them — and it's extra vitamin C to fight colds.
A friend mentioned this natural citrus cleaner recipe to me, so I thought I'd share it here. It's super simple if you have an abundance of any kind of citrus.
Citrus Cleaner Supplies
Mandarin (or other citrus) peels
White vinegar
Water
Mason jar
Mason jar pump (not required, but handy!)
Citrus Cleaner Directions
As you eat your fruit, save the peels in a mason jar.
Once the jar is full (don't take more than a few days — the peels will start to mold), fill up with white vinegar and seal tightly.
Wait two weeks, and then remove the peels. Fill the jar the rest of the way with water.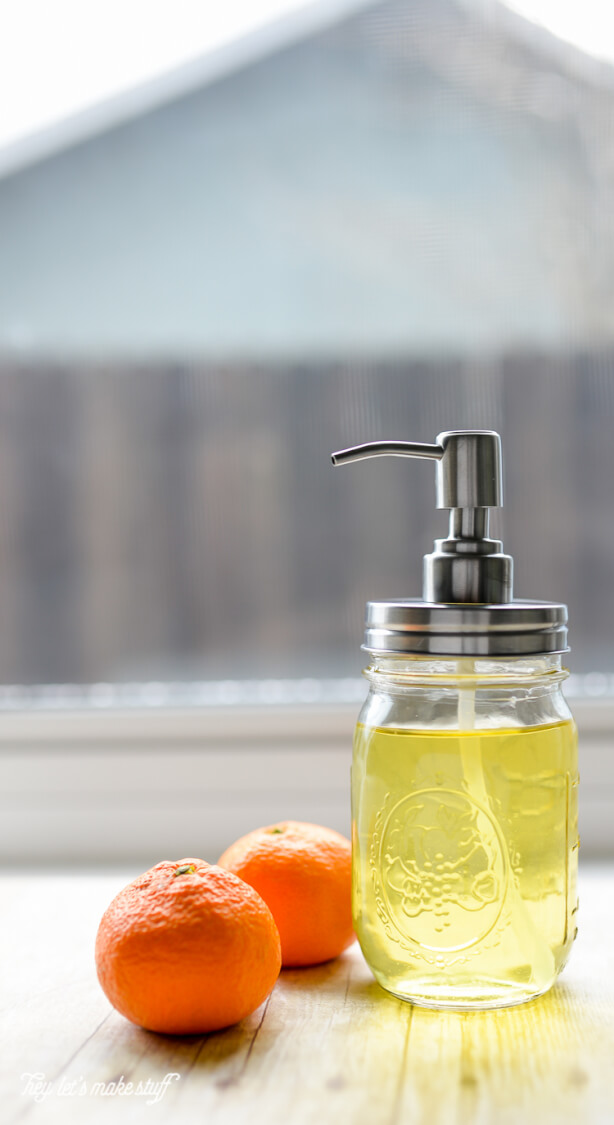 And that's all! This citrus cleaner is great on most surfaces, but don't use it on natural stone like marble (usually those surfaces require a pH-neutral cleaner).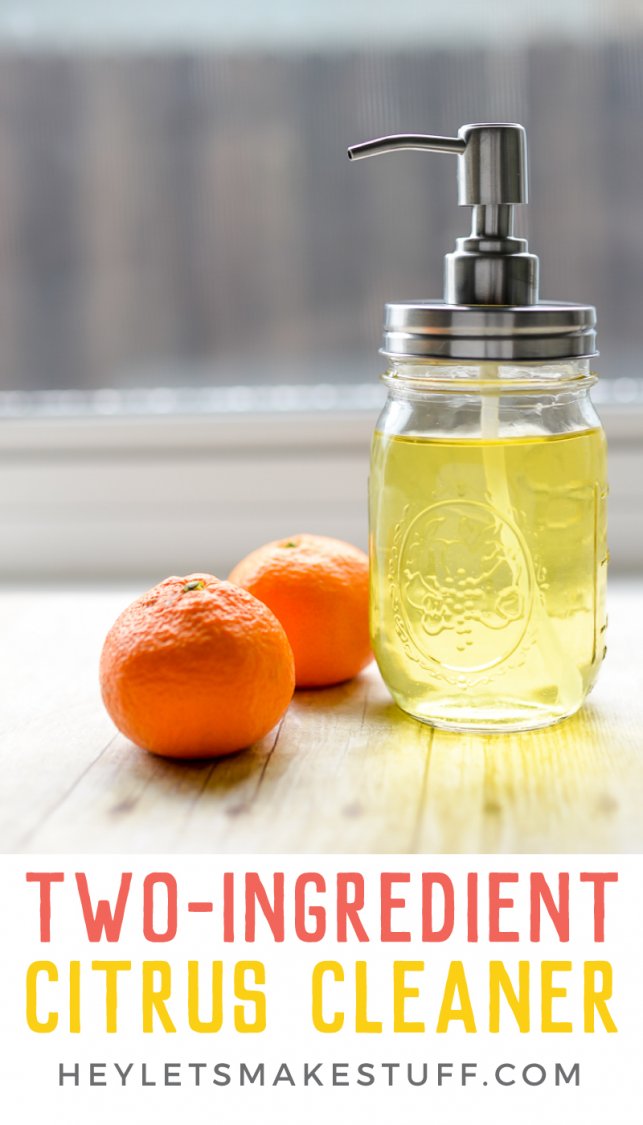 More Home Tips: