This Book Gift Guide has every creative person on your list covered: books for cooks, books for sewists, books for bloggers, books for crafters, books for DIYers, and books for handmade sellers.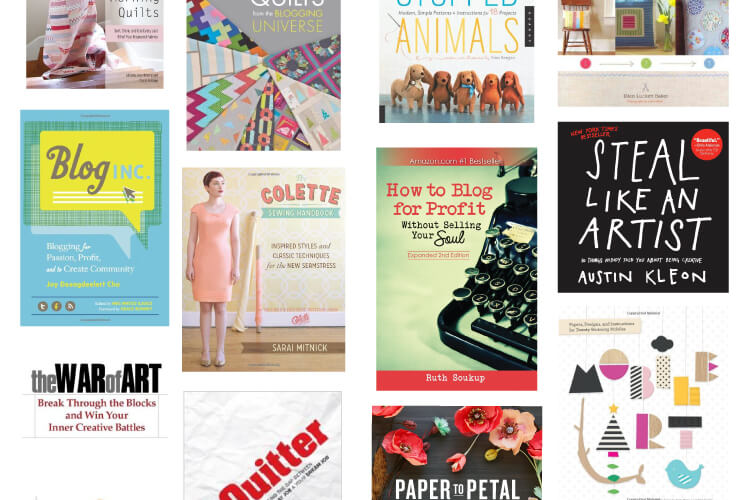 KEEP THIS GIFT GUIDE HANDY WHEN YOU PIN IT.
MORE GIFT IDEAS ON THE HEY, LET'S MAKE STUFF FACEBOOK PAGE.
Happy Black Friday! I'm not a big shopper, so the day after Thanksgiving is always my Christmas decorating day! But before I break out the ornaments and tinsel, I thought I'd share some of my favorite books — just in case you're shopping online today or on Cyber Monday!
Below are books for every creative person in your life. I love being surrounded by books — they help spark my creativity and give me fabulous new ideas to try. Plus they make perfect stocking stuffers! Make sure to check out each section below — there's lots of crossover! Hope you that perfect gift!
Five Books for Crafters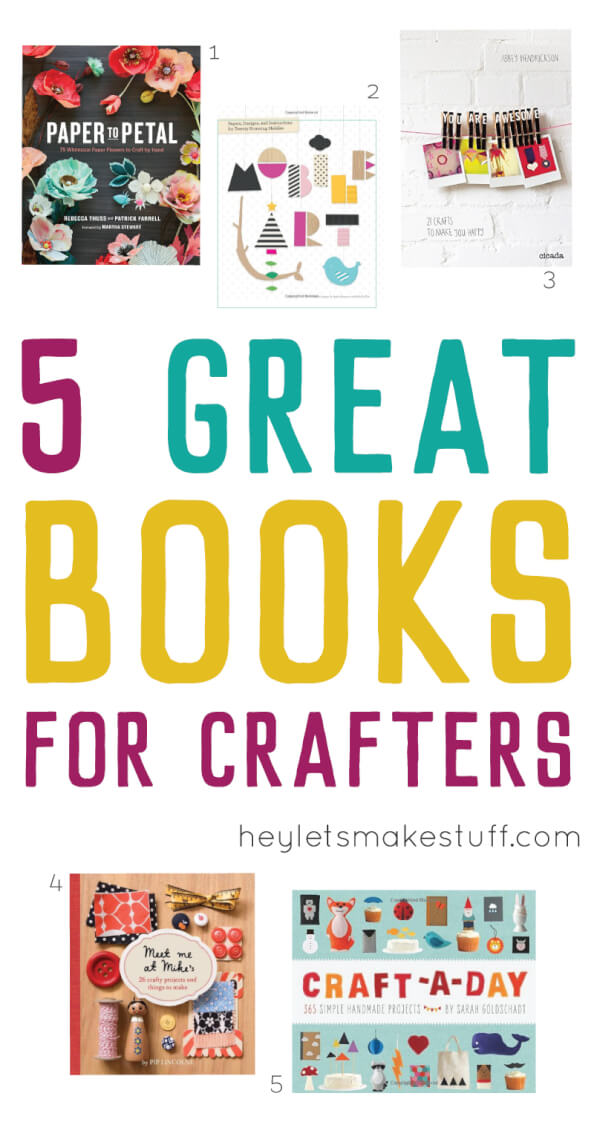 1. Paper to Petal: 75 Whimsical Paper Flowers to Craft by Hand by Rebecca Thuss
2. Mobile Art: Papers, Designs, and Instructions for Making Twenty Stunning Mobile by Chronicle Books Staff
3. You Are Awesome: 21 Crafts to Make You Happy by Abbey Hendrickson
4. Meet Me At Mike's: 26 Crafty Projects And Things To Make by Pip Lincolne
5. Craft-a-Day: 365 Simple Handmade Projects by Sarah Goldschadt
Five Books for Bloggers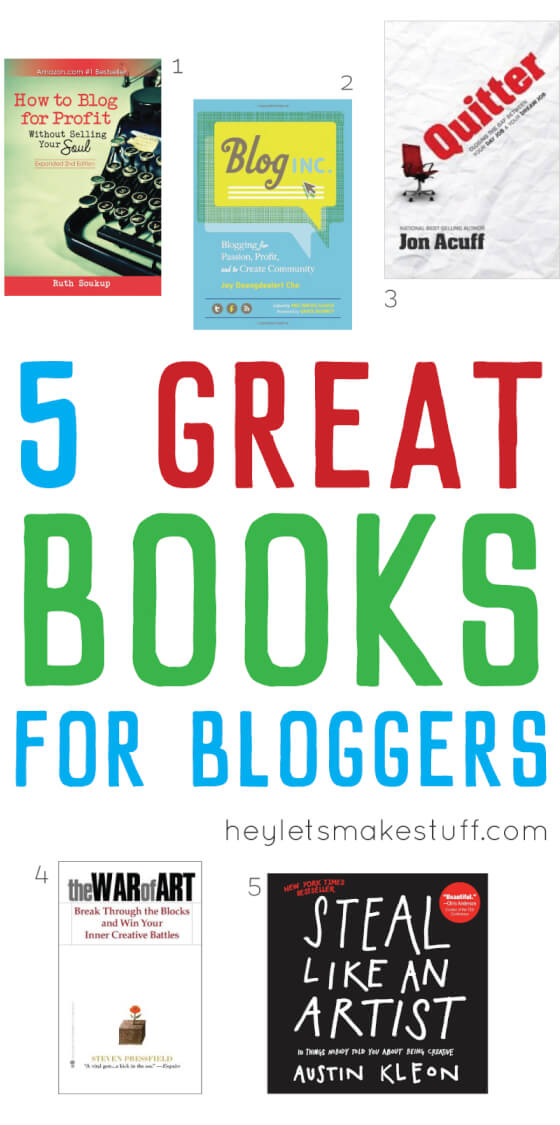 1. How To Blog For Profit: Without Selling Your Soul by Ruth Soukup
2. Blog, Inc.: Blogging for Passion, Profit, and to Create Community by Joy Cho
3. Quitter: Closing the Gap Between Your Day Job & Your Dream Job by Jon Acuff
4. The War of Art: Break Through the Blocks and Win Your Inner Creative Battles by Steven Pressfield
5. Steal Like an Artist: 10 Things Nobody Told You About Being Creative by Austin Kleon
Five Books for Sewists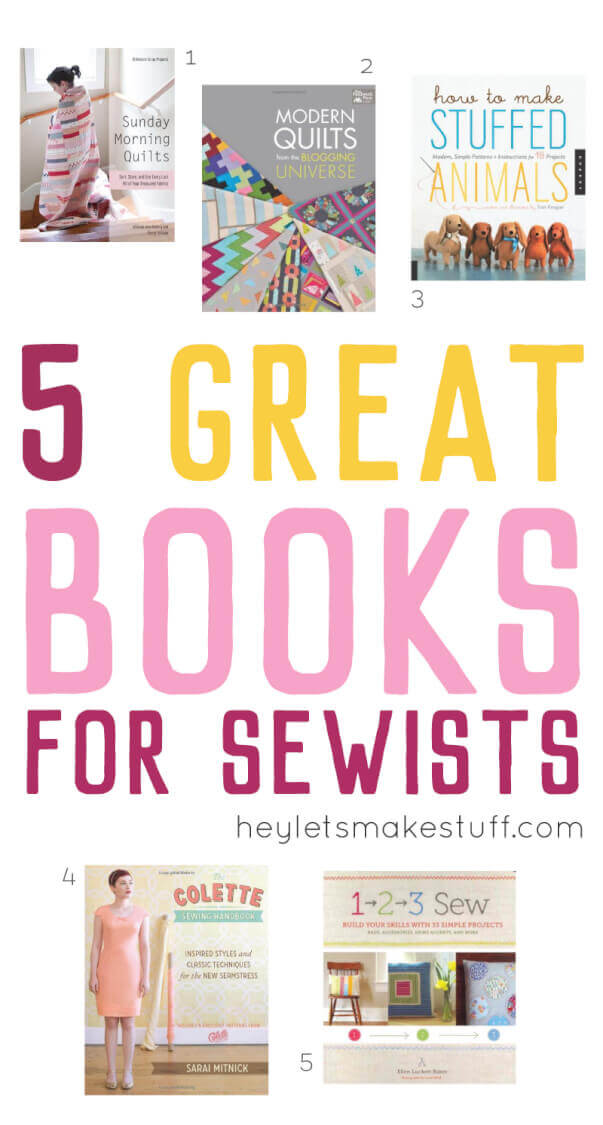 1. Sunday Morning Quilts: 16 Modern Scrap Projects – Sort, Store, and Use Every Last Bit of Your Treasured Fabrics by Amanda Jean Nyburg and Cheryl Arkinson
2. Modern Quilts from the Blogging Universe by That Patchwork Place
3. How to Make Stuffed Animals: Modern, Simple Patterns and Instructions for 18 Projects by Sian Keegan
4. The Colette Sewing Handbook: Inspired Styles and Classic Techniques for the New Seamstress by Sarai Mitnick
5. 1, 2, 3 Sew: Build Your Skills with 33 Simple Sewing Projects by Ellen Luckett Baker
Five Books for Home Cooks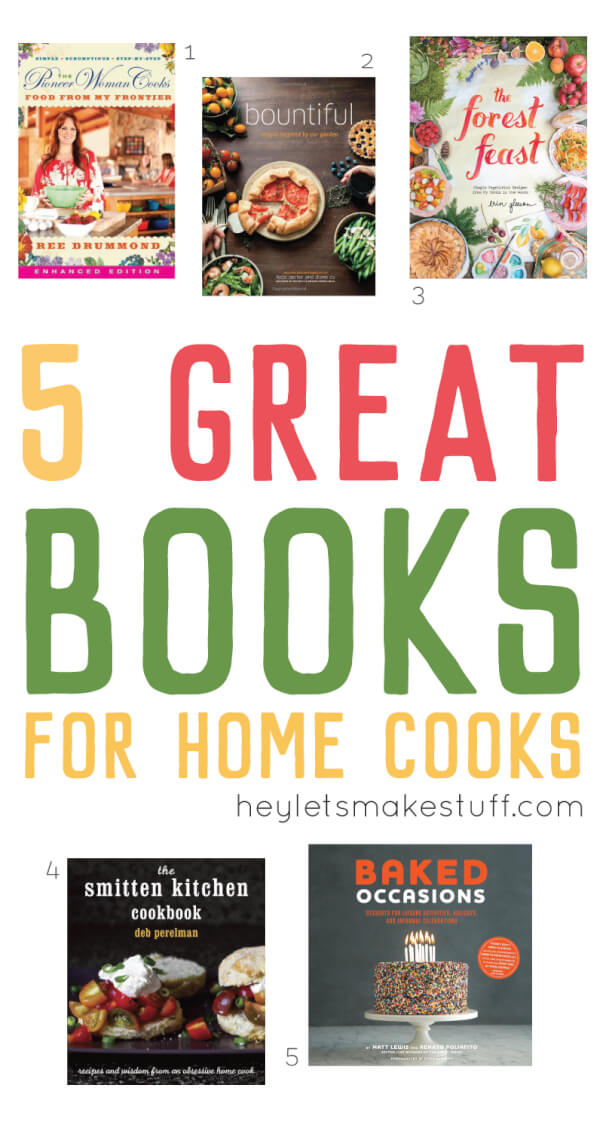 1. The Pioneer Woman Cooks: Food from My Frontier by Ree Drummond
2. Bountiful: Recipes Inspired by Our Garden by Todd Porter and Diane Cu
3. The Forest Feast: Simple Vegetarian Recipes from My Cabin in the Woods by Erin Gleeson
4. The Smitten Kitchen Cookbook by Deb Perelman
5. Baked Occasions: Desserts for Leisure Activities, Holidays, and Informal Celebrations by Matt Lewis
Five Books for DIYers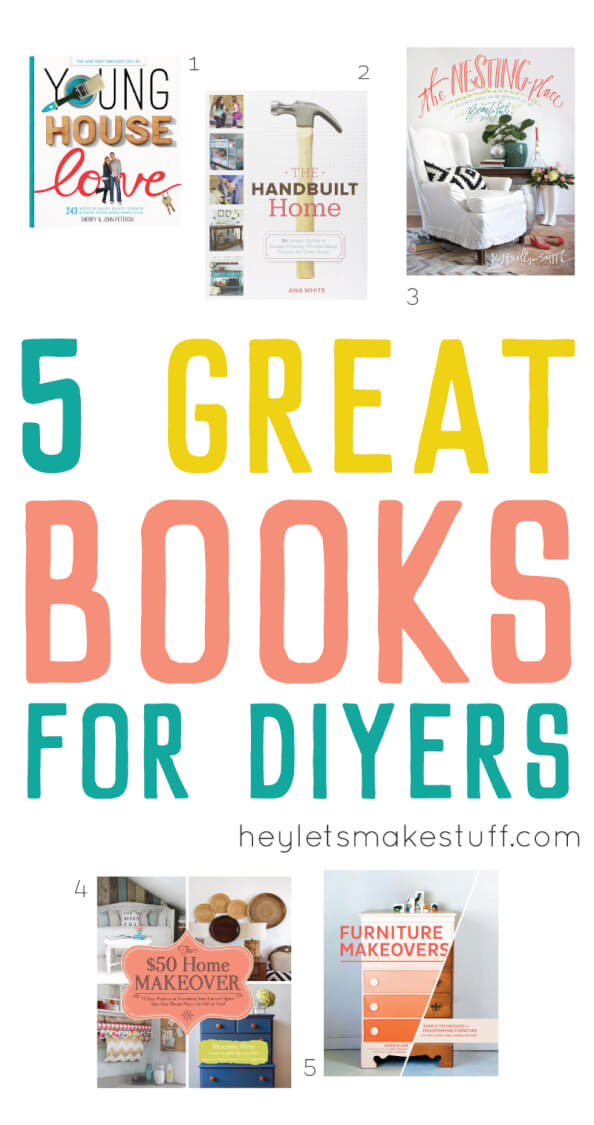 1. Young House Love: 243 Ways to Paint, Craft, Update & Show Your Home Some Love by Sherry and John Petersik
2. The Handbuilt Home: 34 Simple Stylish and Budget-Friendly Woodworking Projects for Every Room by Ana White
3. The Nesting Place: It Doesn't Have to Be Perfect to Be Beautiful by Myquillyn Smith
4. The $50 Home Makeover: 75 Easy Projects to Transform Your Current Space into Your Dream Place—for $50 or Less! by Shaunna West
5. Furniture Makeovers: Simple Techniques for Transforming Furniture with Paint, Stains, Paper, Stencils, and More by Barbara Blair
Five Books for Handmade Sellers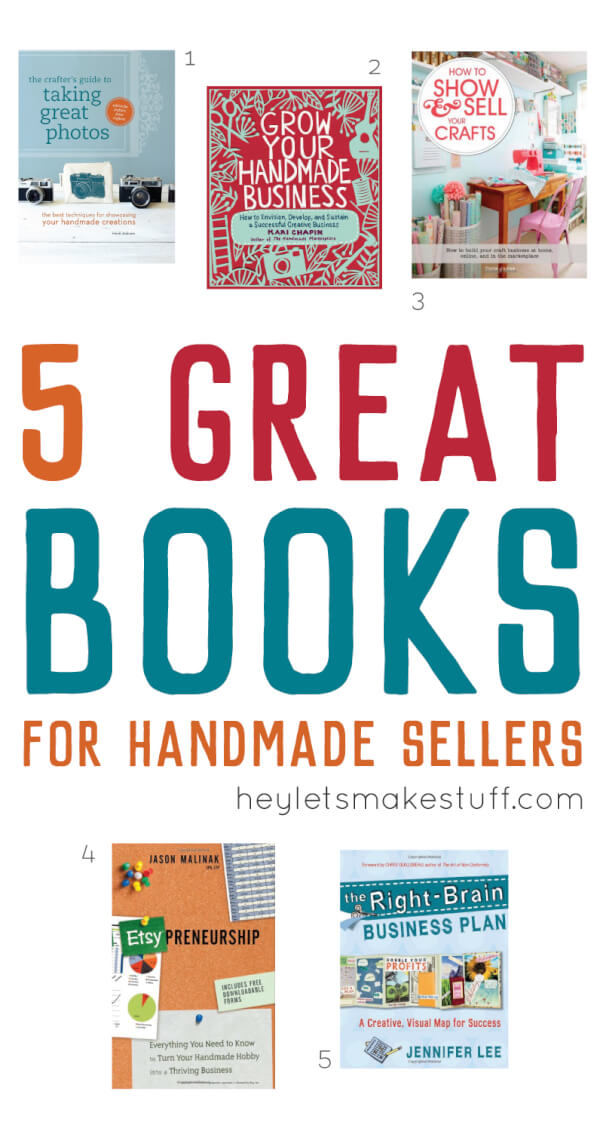 1. The Crafter's Guide to Taking Great Photos: The Best Techniques for Showcasing Your Handmade Creations by Heidi Adnum

2. Grow Your Handmade Business: How to Envision, Develop, and Sustain a Successful Creative Business by Kari Chapin
3. How to Show & Sell Your Crafts: How to Build Your Craft Business at Home, Online, and in the Marketplace by Torie Jayne
4. Etsy-preneurship: Everything You Need to Know to Turn Your Handmade Hobby into a Thriving Business by Jason Malinak
5. The Right-Brain Business Plan: A Creative, Visual Map for Success by Jennifer Lee
Never run out of gift ideas:
TODAY'S TOP TEN POSTS