For your Harry Potter Christmas Tree! Make these simple raw-edge Hogwarts house crest ornaments for Gryffindor, Hufflepuff, Ravenclaw, and Slytherin. Perfect for every Harry Potter fan and an easy project for the beginning sewist.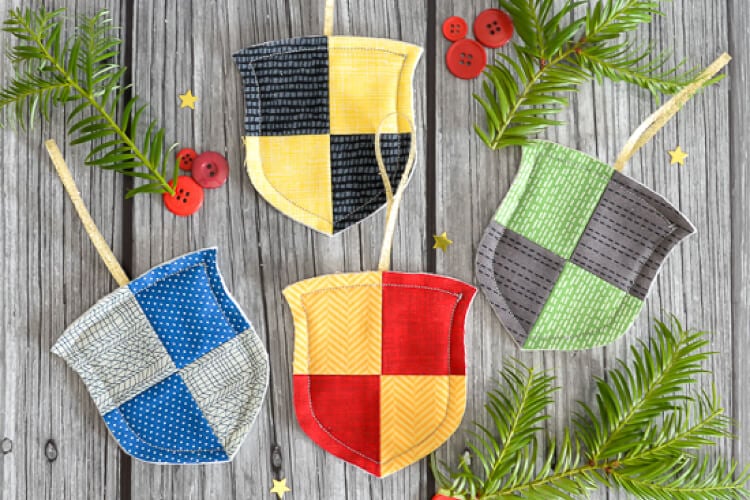 I'm teaming up with some of my favorite bloggers to bring you all sorts of Harry Potter crafts and food. Grab your wand, head to Hogwarts, and let's make some magic!
I've whipped up some easy raw-edge fabric Christmas ornaments that represent the crests of the four houses of Hogwarts: Gryffindor, Hufflepuff, Ravenclaw, and Slytherin.
This is a great scrap-busting project—I dug through my bins and found exactly what I needed.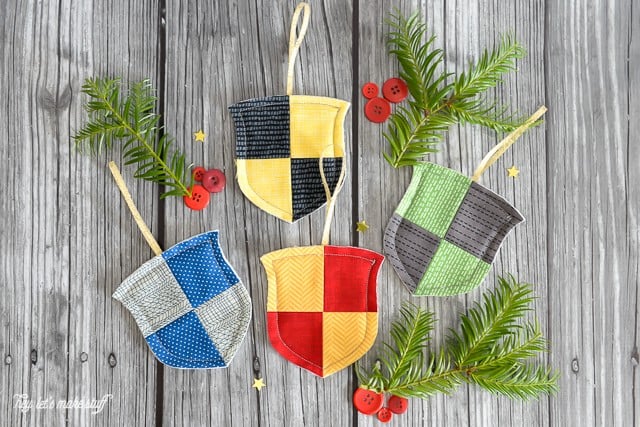 Hogwarts Crest Supplies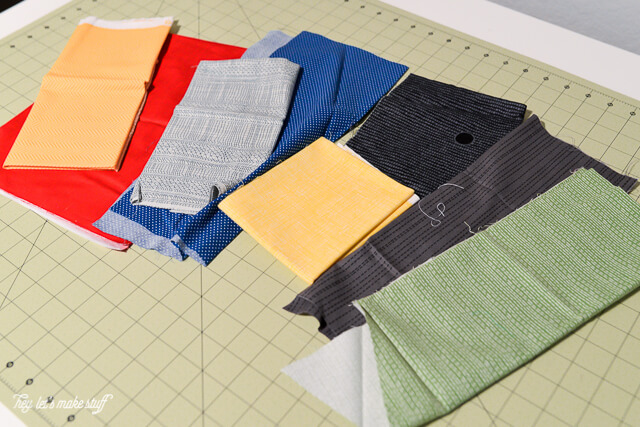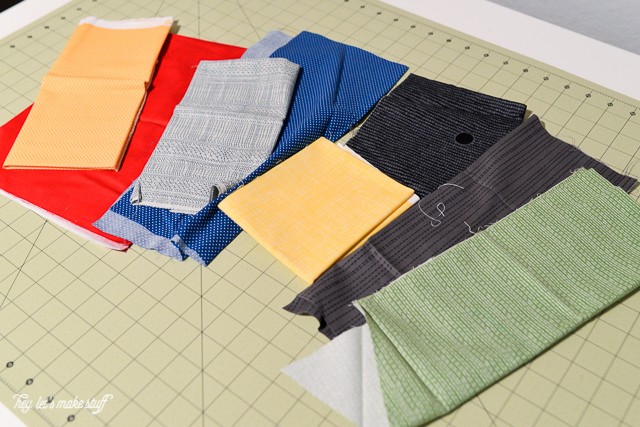 Hogwarts Crest Directions
Start by cutting your fabric and ribbon. For each crest you'll need (colors are for Gryffindor, for this example):
Two 2.5″ x 2.5″ pieces in gold
Two 2.5″ x 2.5″ pieces in scarlet
One 4.5″ x 4.5″ piece in scarlet
One 4.5″ x 4.5″ piece of batting
One 8″ piece of ribbon
Cut fabric and ribbon for all four house crests.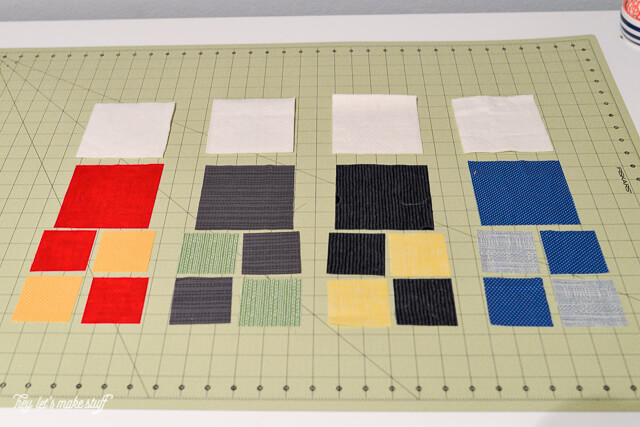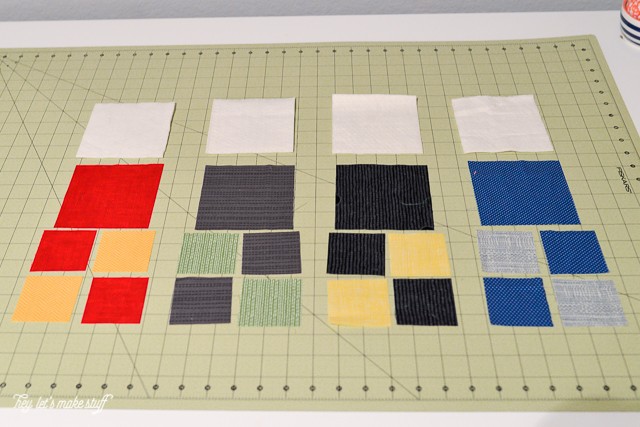 Using a 1/4″ seam allowance, sew two of the different-colored pieces of fabric RST (right-sides together), and then the other two together RST. Press seams open. Then sew those two pieces together so the four pieces are like a checkerboard (see photo). Press seams open.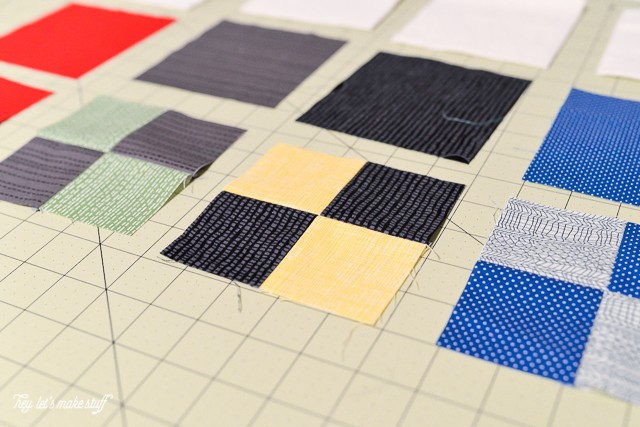 Then make a quilt sandwich. Lay the backing square right side down, then the batting, then the checkerboard right side up.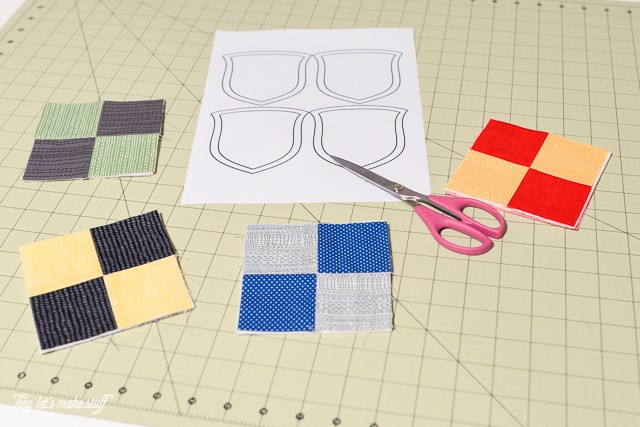 Print out the crest template, cut along the outer line, and pin to the quilt sandwich, making sure the bottom point of the crest lines up with the fabric seam.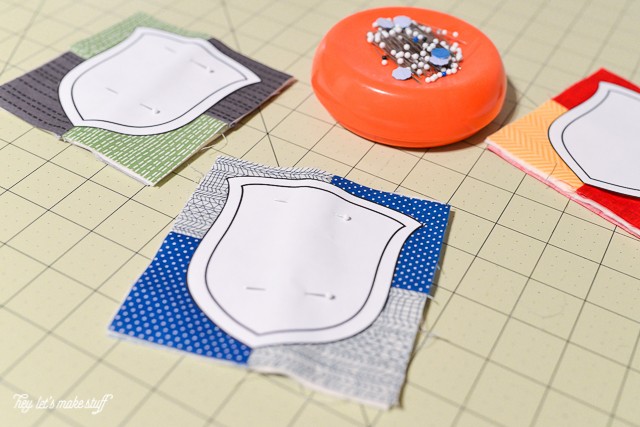 Carefully cut around the edge of the paper to make the shape of the crest.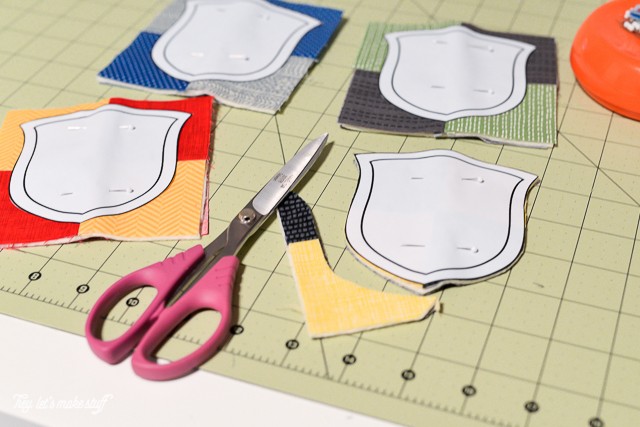 Fold your ribbon in half and insert between the top layer and the batting. Pin to hold (or use Wonderclips, one of my favorite sewing tools!).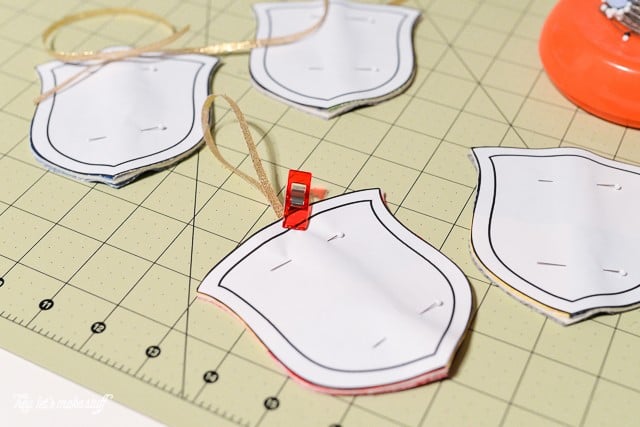 Using a short stitch, sew along the inside line of the template. Start and end with a backstitch or two to secure the thread (or bury your threads if you want to get fancy). Carefully tear the paper off the ornament; it should easily tear along your stitch line. And you're done!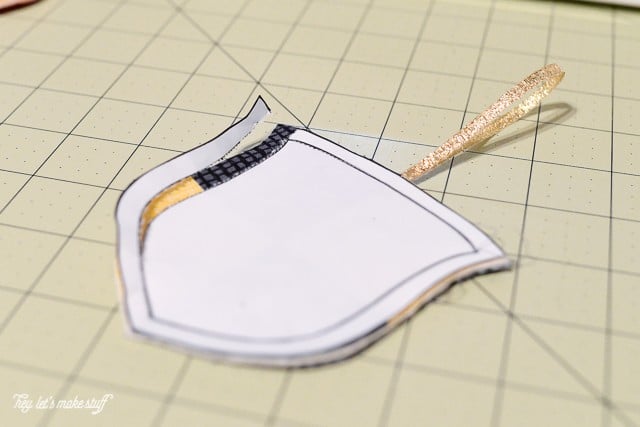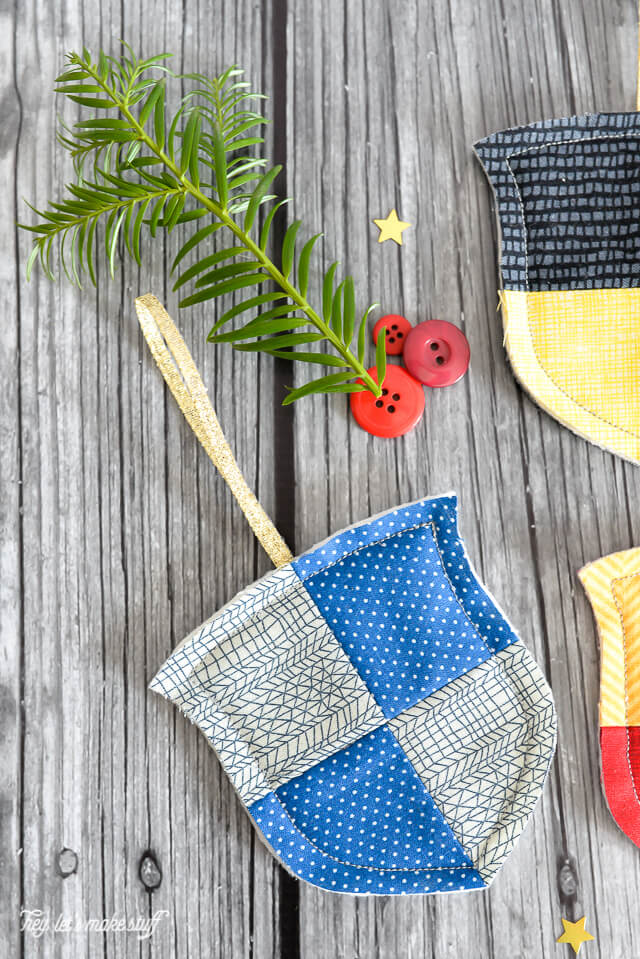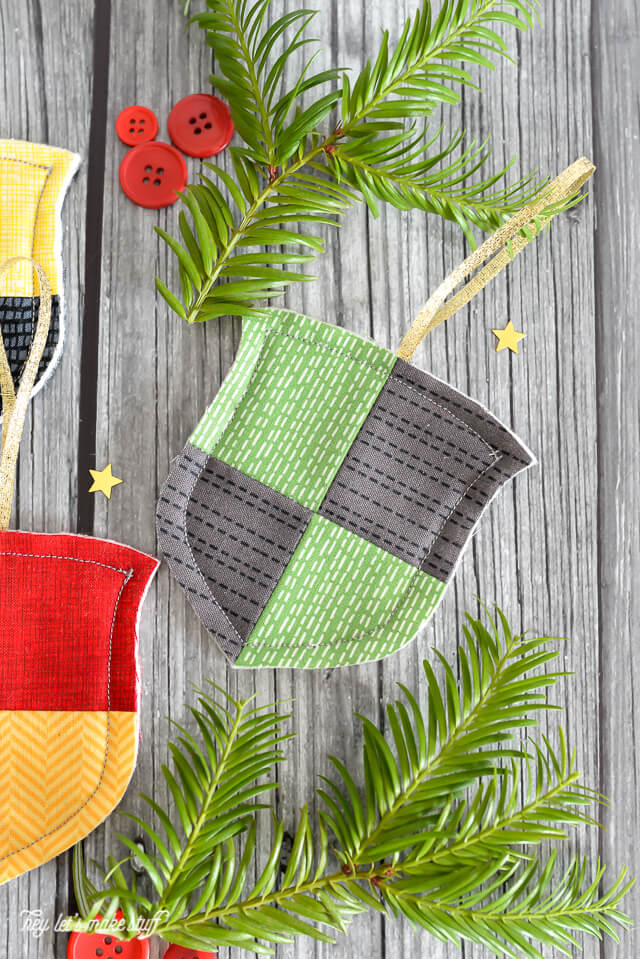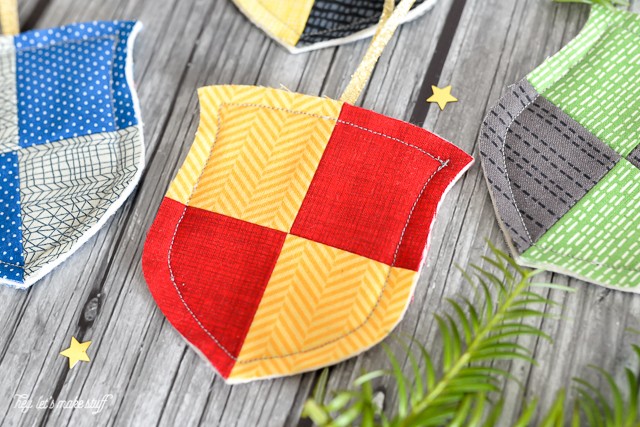 One hundred points to Gryffindor!