Last updated on February 21st, 2017 at 05:11 am
Learn the secret to hide posts on your blog without losing traffic from Pinterest and other sources!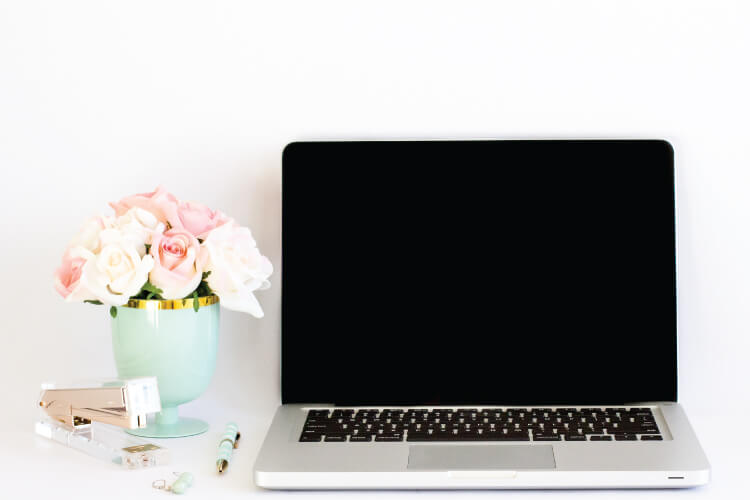 LIKE HEY, LET'S MAKE STUFF ON FACEBOOK FOR MORE USEFUL TIPS AND TRICKS.
It's Tech Tuesday—if you're not a blogger, feel free to pass it on by! Or give it a read to learn all of our deep, dark blogging secrets. 
Although I rebranded in January 2015, I spent the rest of the year honing Hey, Let's Make Stuff into what I really wanted to be known for. Looking through my old posts, I realized there were types of posts that I didn't want to do anymore. Here's how I hide blog posts—without losing traffic!
The best example is recipes. I've created recipes over the years, but I realized that, for the most part, I never really enjoyed it. In particular, I hate photographing food and I would often end up frustrated. So I decided to let the food bloggers blog about food since they do it best, and I would stick to making other stuff.
But I couldn't just delete the posts. All of them are pinned, some with decent re-pins. If I deleted the posts, then all of those pins would lead to a 404 error.
So here's my little trick: I took them out of my navigation. They still exist. You can search for "meat sauce" and come up with my recipe (it's tasty!) but a new visitor wouldn't know I once created recipes.
I also untagged and uncategorized a few of my old posts that I just don't love. They don't show up in my indexing or menus, but still exist if someone clicks on a pin. I may go back and re-photograph them at some point, but for now, they remain hidden.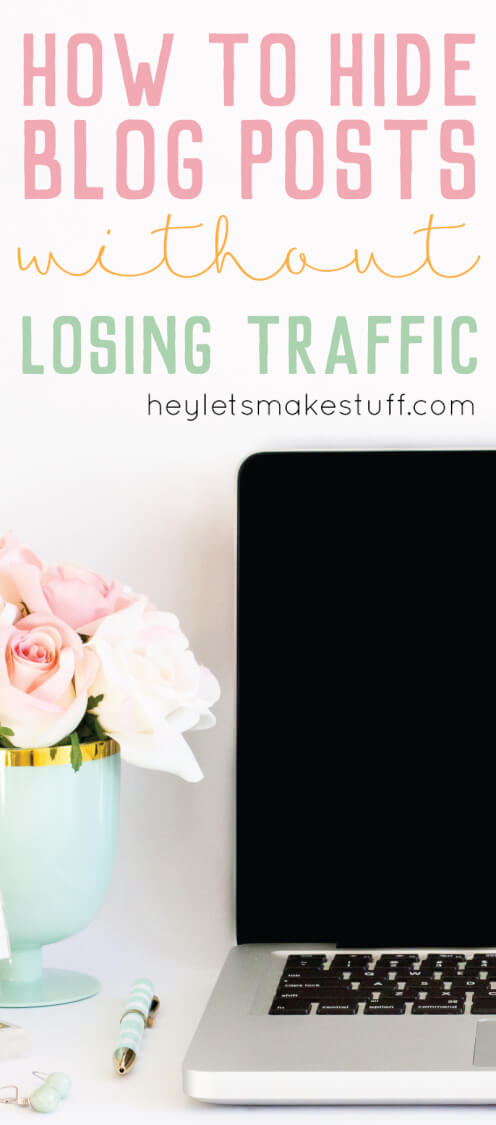 HERE ARE SOME MORE TECH TIPS FOR YOU:
[wpp range=daily header="TODAY'S TOP TEN POSTS" limit=ten order_by=views stats_comments=0 wpp_start=<ol> stats_views=1 wpp_end=</ol>]