These sweet and buttery butterbeer muddy buddies are the perfect treat for Harry Potter parties and Fantastical Beast fetes. Grab your wand and conjure up this delectable dessert today!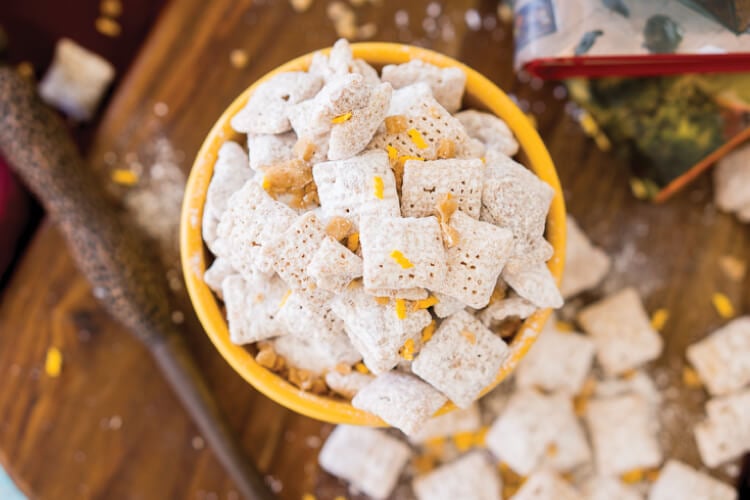 I can't believe that we get to head back into the magical Wizarding World in the new movie Fantastical Beasts and Where to Find Them! Even though it's set pre-Harry Potter, I'm looking forward to meeting a new bunch of characters in a world I've come to love so much.
Today some friends and I have gathered to share some of our favorite Fantastical Beasts and Harry Potter recipes, DIYs, and party games! You'll be able to throw the most epic party for the release of the movie with all of these projects.
I've whipped up a batch of Harry Potter Butterbeer Muddy Buddies. I've based the recipe on my friend Becca's amazing Butterbeer Cupcakes, which you've got to try! My butterbeer muddy buddies are sweet and buttery, and are topped with a toffee crunch and lightning bolt sprinkles.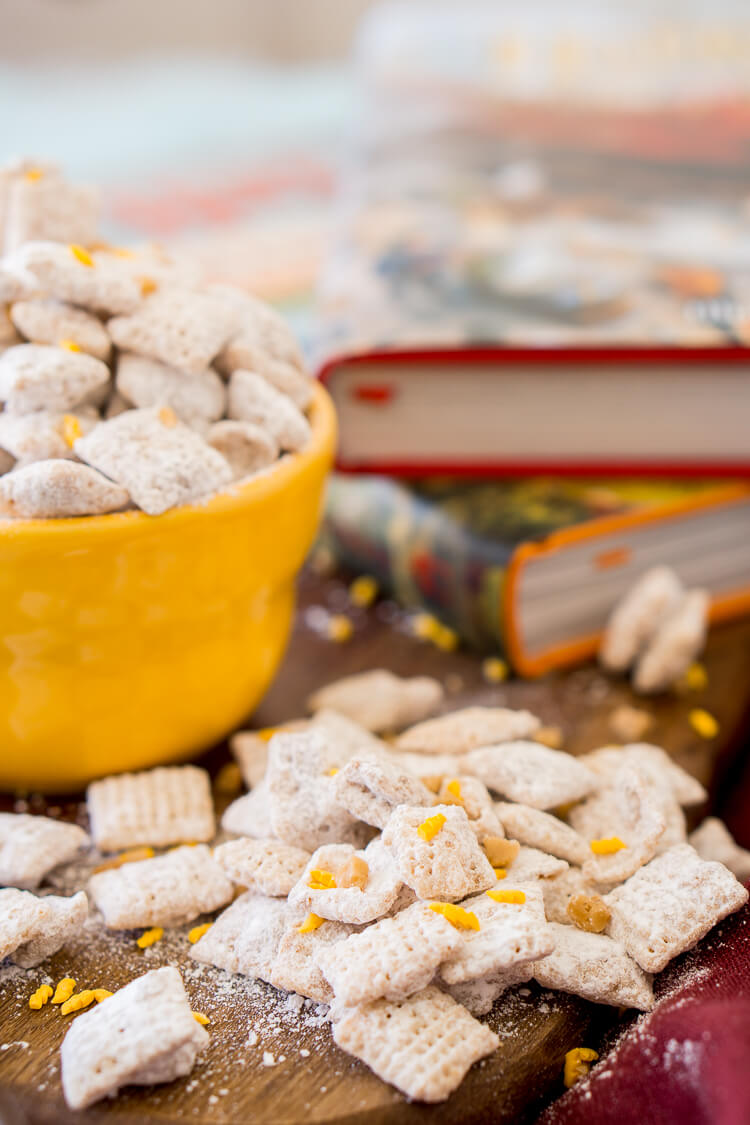 The key to this recipe is the imitation butter flavoring. I know, I know. But seriously — it really brings out the BUTTER in butterbeer. I had a hard time finding it locally, but finally found it at jet.com. You can get it here.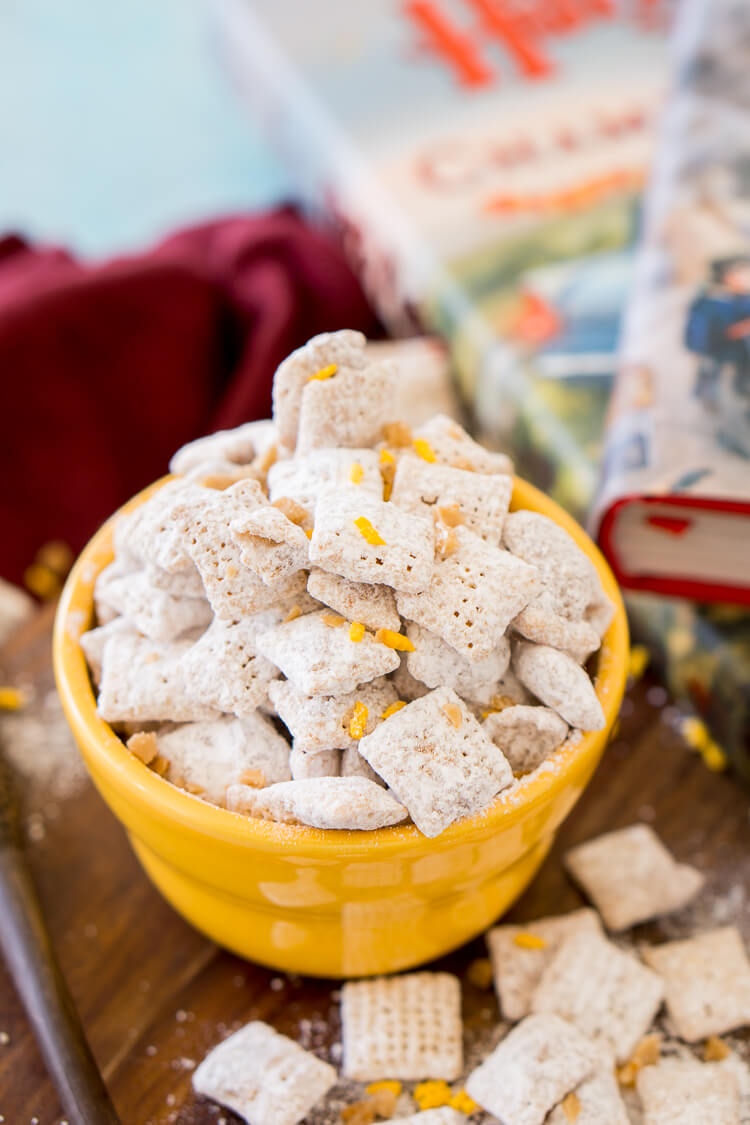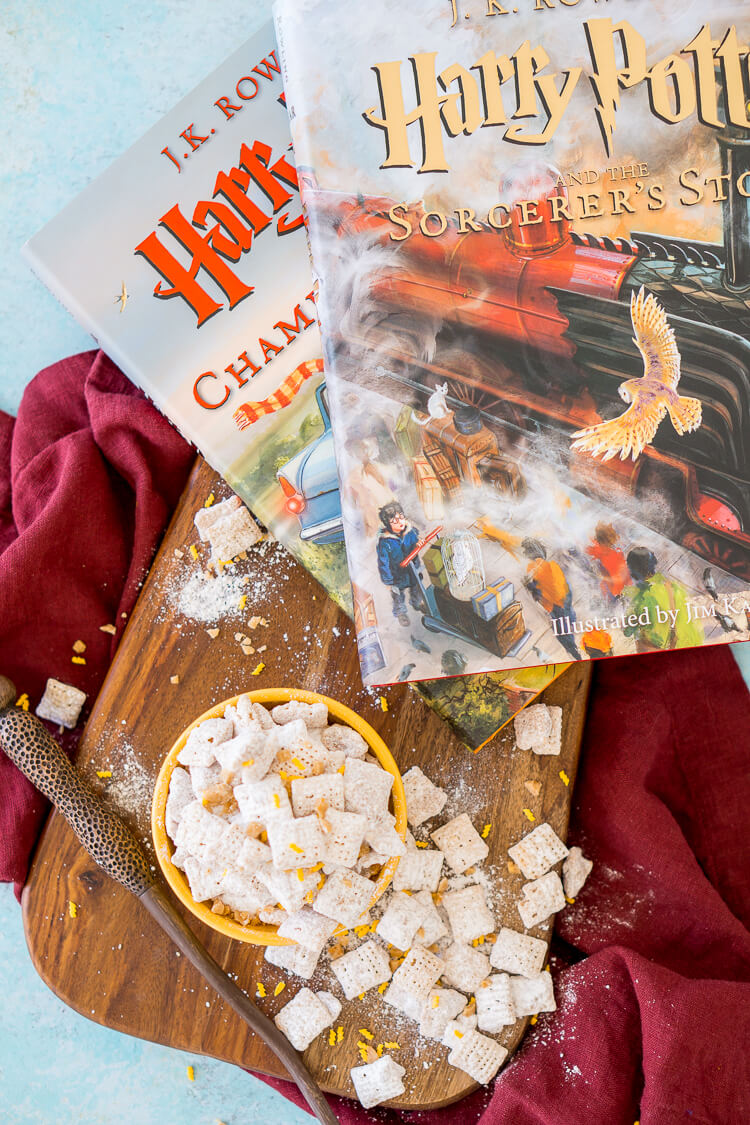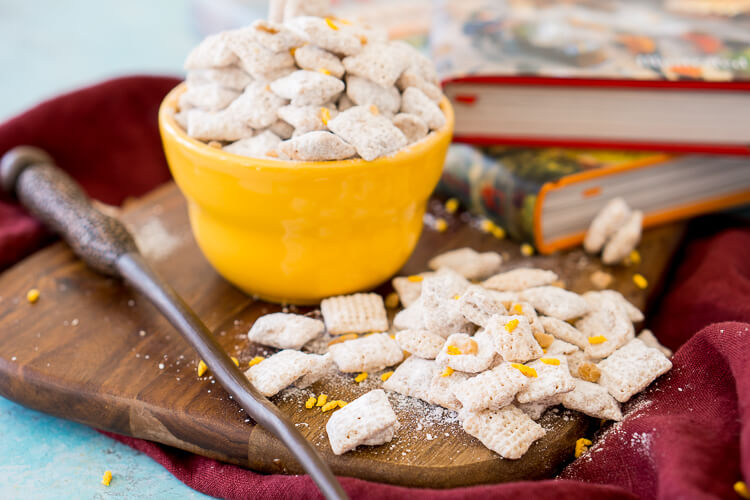 And check out these other AMAZING Fantastic Beasts / Harry Potter projects!
Harry Potter: Ilvermorny House Shirts
Butterbeer Poke Cake | Sugar & Soul
Magical Harry Potter Ornaments | Simply Made Fun
Newt Scamander Suitcase Bag | The Benson Street
Butterbeer Cupcakes | Cookie Dough and Oven Mitt
Wizard Wands | Life Currents
Fantastic Beasts Scarf and Skirt Tutorials | Rae Gun Ramblings
Butterbeer Macarons | Kid's Fun Review
And get a TON more Harry Potter ideas over on A Night Owl Blog!

More Harry Potter Fun:
[ess_grid alias="harry_potter"]
Other Delectable Desserts:
[ess_grid alias="dessert"]