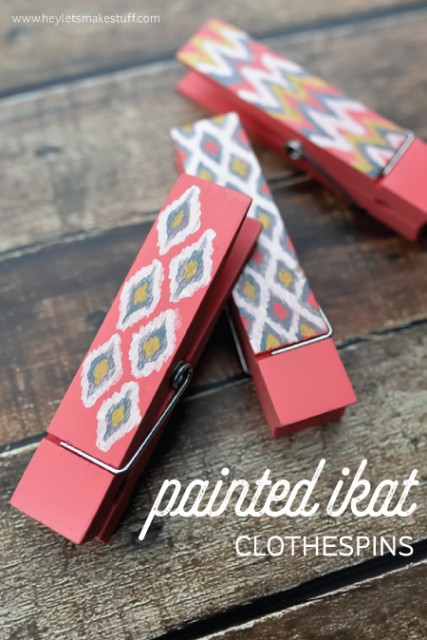 Ever since it started popping up in design trends in the last year or two, I'm in love with ikat patterns. Ikat is a fabric dyeing technique that I just can't get enough of. Ikat looks modern and classic at the same time and add a sense of geometry to a space while still being soft; it's feminine without being girly. I'm sold.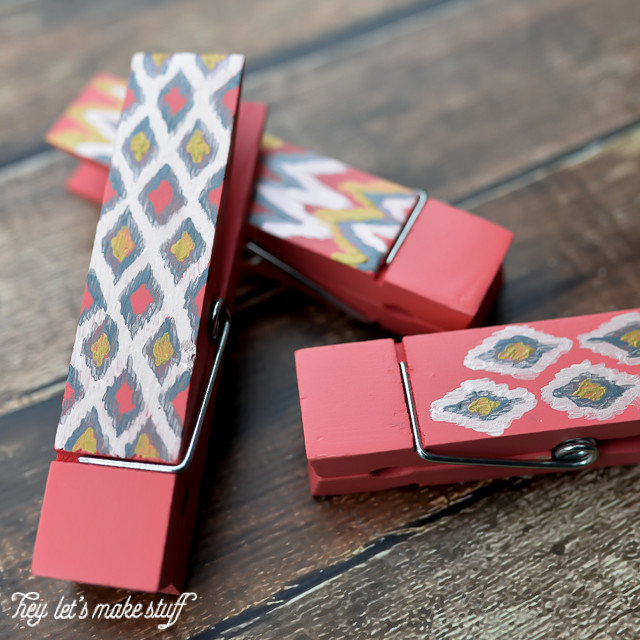 Today I'm participating in Craft Month A to Z with Crafting in the Rain and I chose the letter I for ikat! I decided to see if I could take this hand-dyeing technique and recreate it with paint. My canvas? These adorable giant coral clothespins that I found in the bargain bin at JoAnn after Valentine's Day. I think they were less than a buck apiece — score!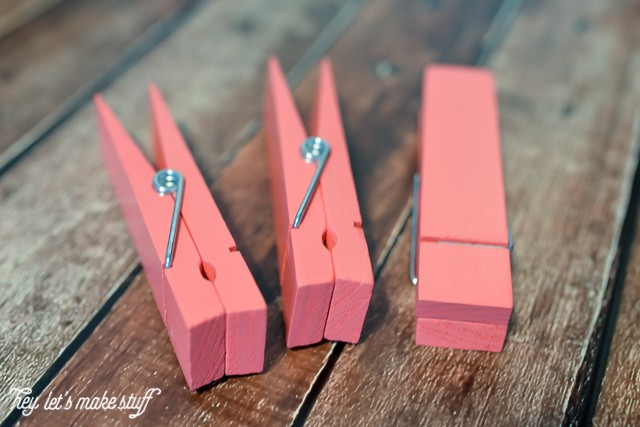 But I wanted to dress them up a bit and I thought this was the perfect chance to try handpainting ikat. I was actually surprised at how well these turned out once I got going, especially since I hadn't ever done anything like this before.
I chose three colors of craft paint — a pearly white, dark silver, and gold. I started by painting on my bottom layer of the pattern with the white. I used small vertical brushstrokes with a narrow paint brush. I came up with these three designs by looking at different ikat patterns on Pinterest.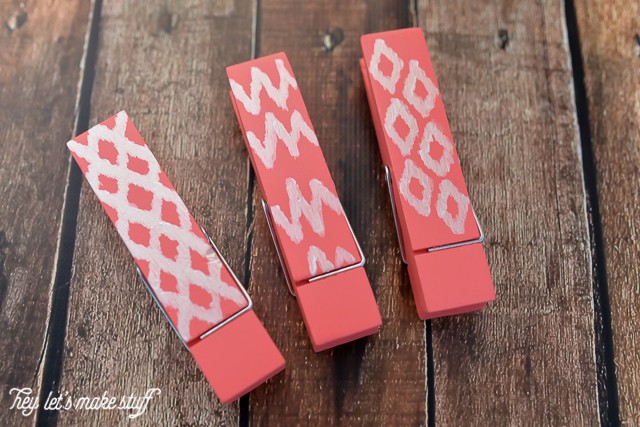 I let the paint dry, then added the silver layer, and after that dried, the gold layer. I wasn't too exact — the point is that these are supposed to look hand-done!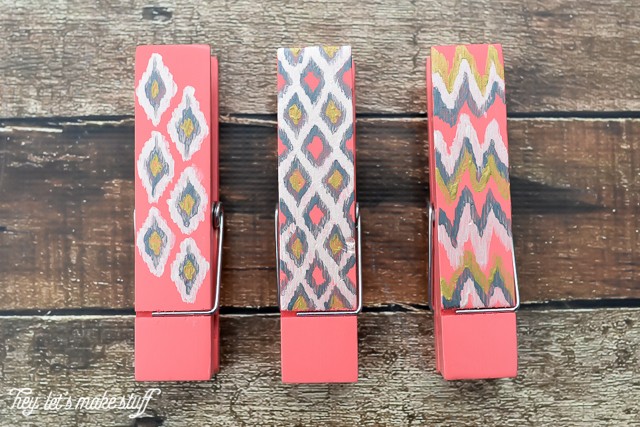 I think these clothespins were the perfect canvas for my first shot at handpainted ikat. I can't wait to take my new-found skill and apply it to something bigger!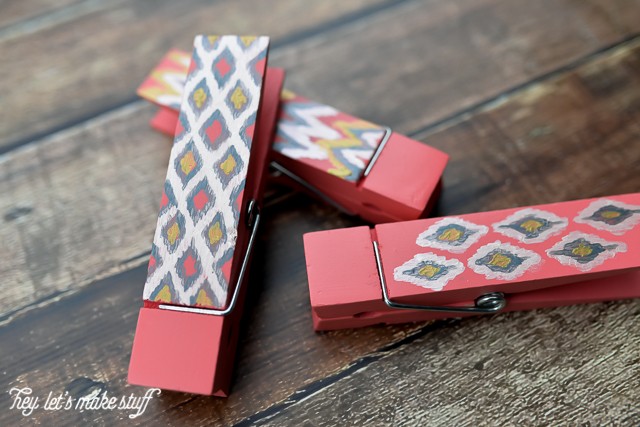 Want to see the other great projects in Craft Month A – Z? Here are the great ideas for this week!
G is for Gift for Mother's Day by Frenchie
H is for Hoop String Easter Cross by Made with Happy
I is for Ikat Clothespins by Hey, Let's Make Stuff
J is for Jean Pocket Purse by Ginger Snap Crafts
K is for K-cup Daffodils by The Kim Six Fix
L is for Letters by Inkhappi
M is for Monogram Wreath by One Krieger Chick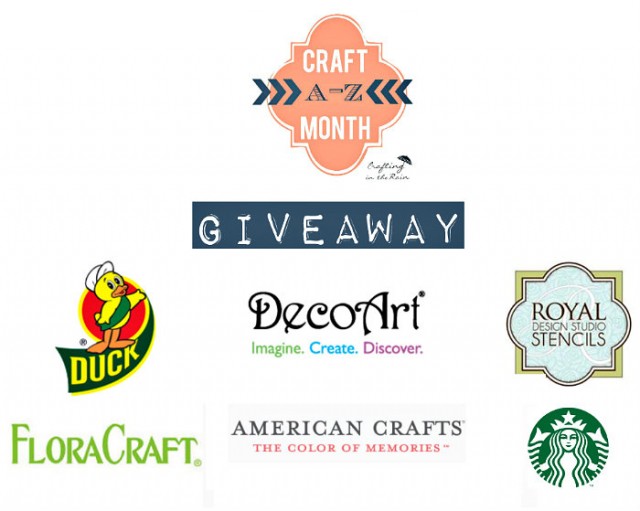 And now we have a chance for you to win some goodies! Stephanie has put together two amazing bundles from Craft Month's sponsors! You could win:
1) DecoArt Metallic Paint Set, FloraCraft goodie bag, Duck Tape, Starbucks gift card
2) $50 Royal Design Studios gift card, American Crafts goodie bag, Duck Tape, Starbucks gift card
Giveaway runs 3/28/15 to midnight 4/4/2015. Open to US residents 18 and older. Giveaway not affiliated with Pinterest, Instagram or Facebook. Winners will be notified by email and will have 48 hours to respond or a new winner will be chosen.
So many fun crafts:
TODAY'S TOP TEN POSTS