Hand lettering doesn't need complicated or expensive tools. The everyday Pilot G2 is the perfect pen for hand lettering your Christmas cards and other gifts this holiday season.
This event was sponsored by Pilot Pen and Massive Sway. Thank you for supporting the brands that support Hey, Let's Make Stuff!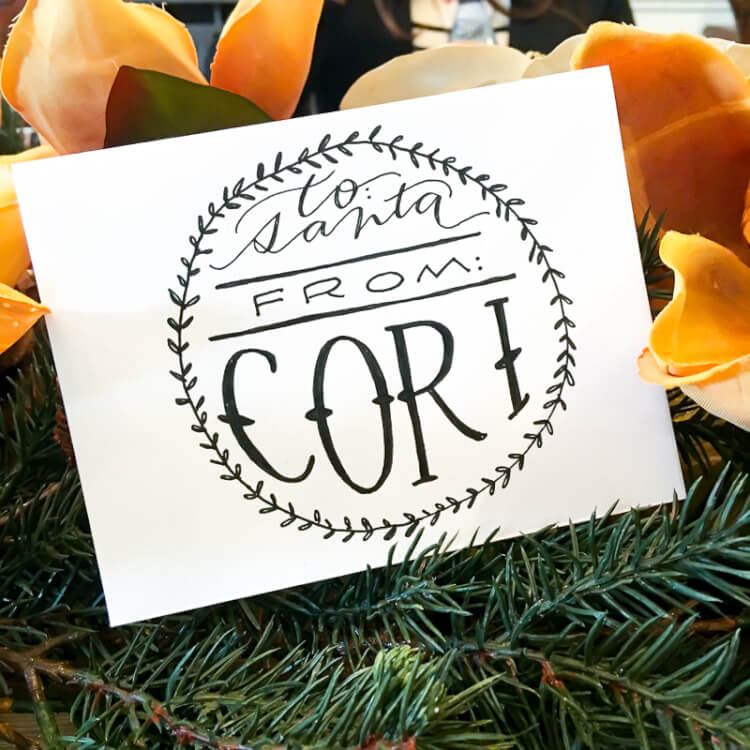 In my previous life, before blogging full time, I was an editor for a marketing company. I loved (still love!) being an editor. One of my favorite parts of being an editor was making editing marks with a fine-tipped red pen. The Pilot G2 gel pen has been my go-to editing pen for years. So when Pilot invited me and some other bloggers to learn how to use the Pilot G2 for hand lettering, I was all in!
We gathered at a nearby home that was all decked out for Christmas. I knew one other blogger, my friend Jessica from Cutesy Crafts, but everyone else I met for the first time. We had some time to chitchat, snack, and check out the Pilot Pen goodness that awaited us.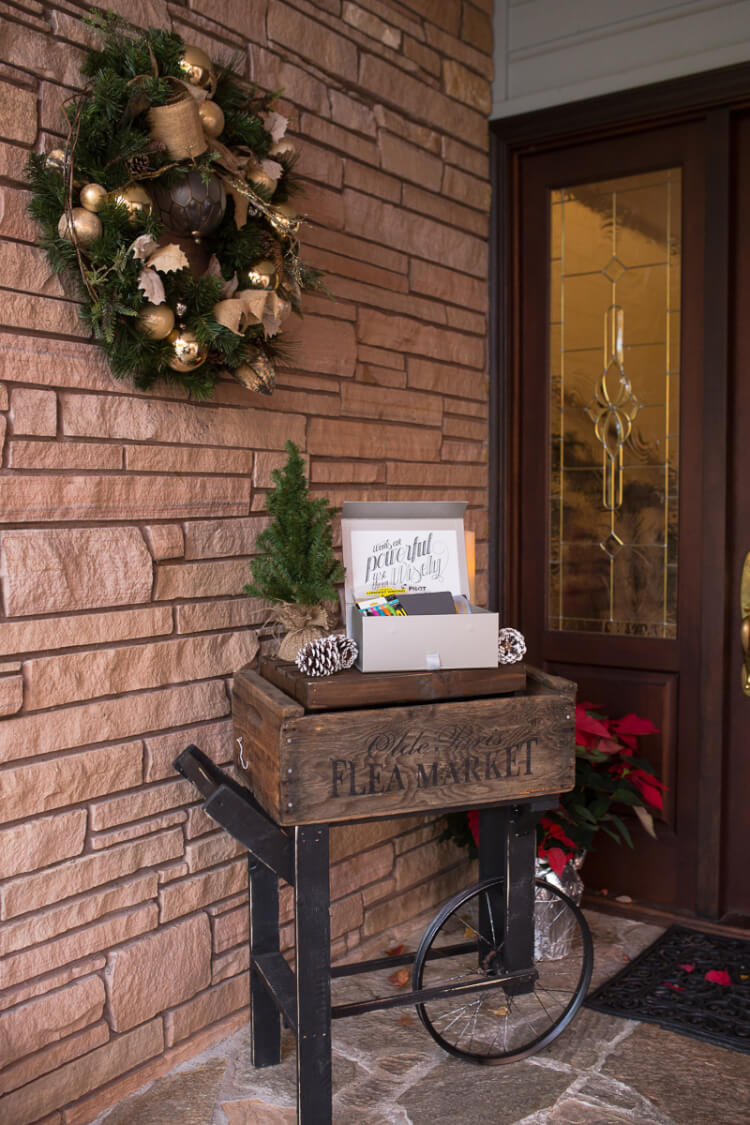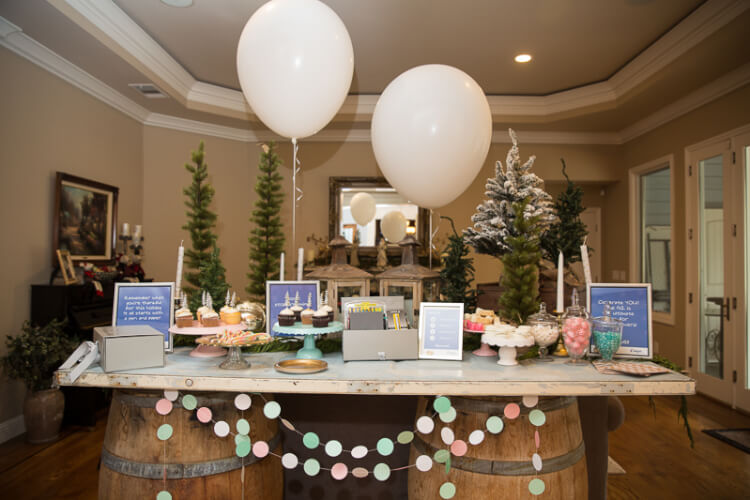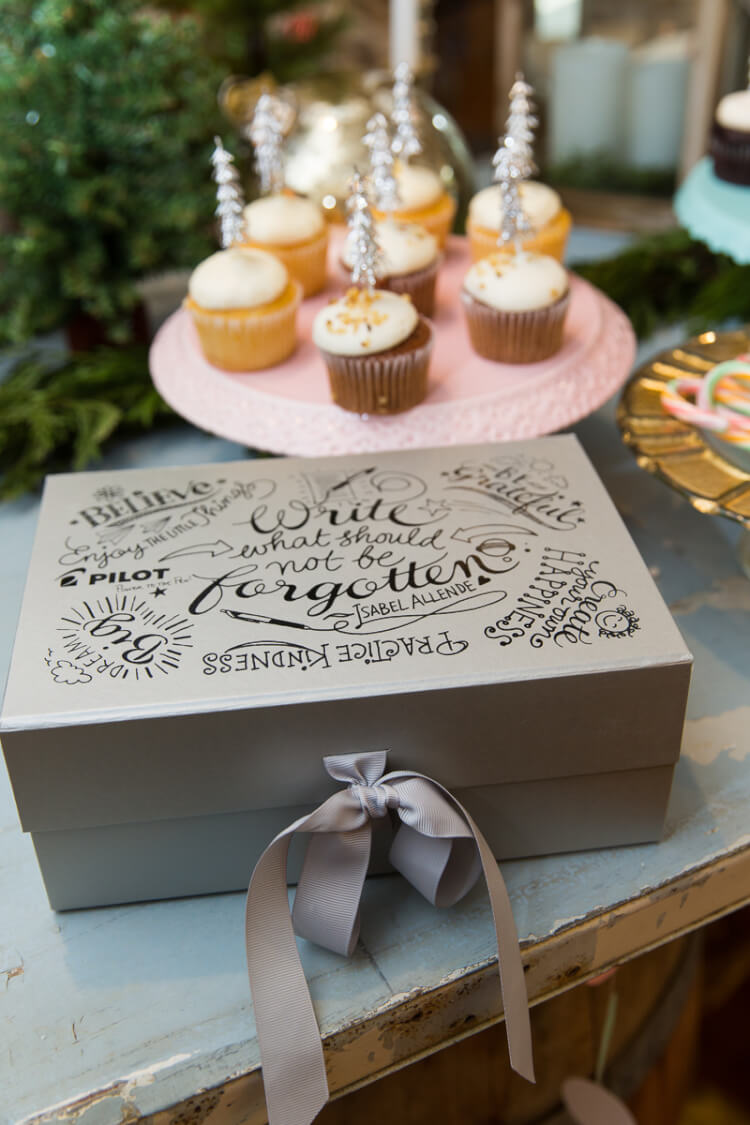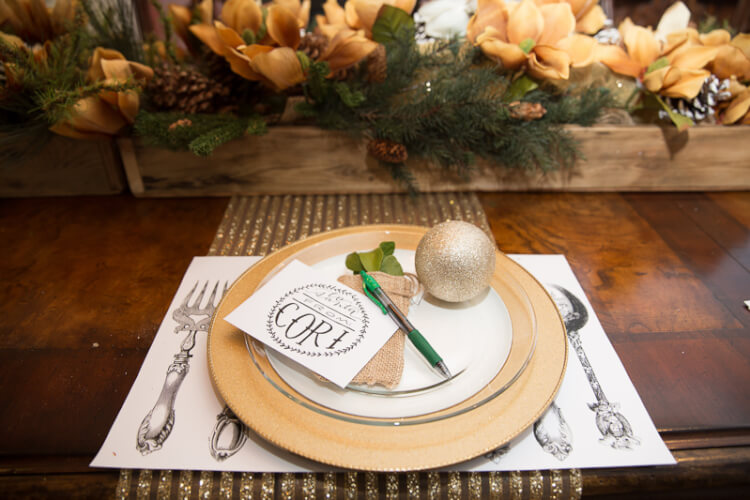 I thought I might be the only person who gets so excited about pens, but I found out that not only am I obsessed with the G2, everyone at the party and a ton of people on my social media sites were as well. The G2 is a universally loved pen (not to mention it's America's #1 selling gel ink pen)! But I had no idea that I could do anything with it aside from everyday writing.
But soon I got the chance to see what else we could do with them. We were able to sit and watch a hand lettering demo by Emily Van Orden. I have always assumed you needed specialized calligraphy pens and other tools to do hand lettering. But Emily shared with us her technique and a couple of tips I found particularly helpful.
Hand Lettering Tips and Tricks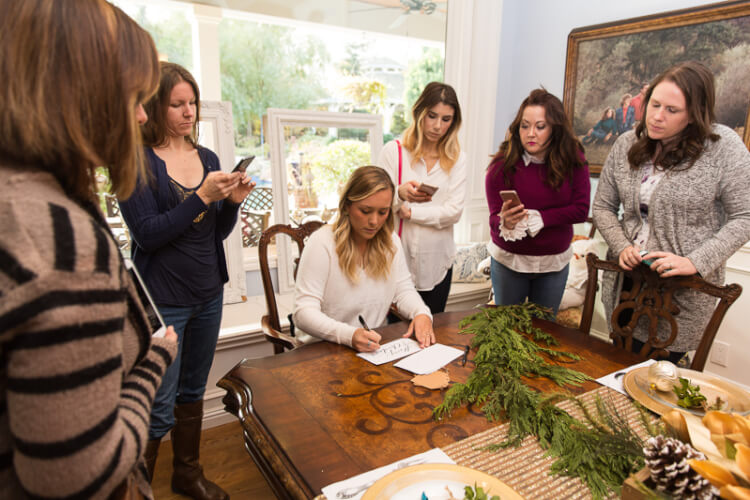 Start with the biggest element first
Unless you naturally have an eye for what will fit in the space you're working in, start with the biggest element first. For example, when Emily was working on this little gift card, she wrote the name and then did the swoop on the "y" first, and then went back and decided where her "e" needed to go. If you start with the largest element first, you won't have to try squeezing in flourishes and that really need room to spread out.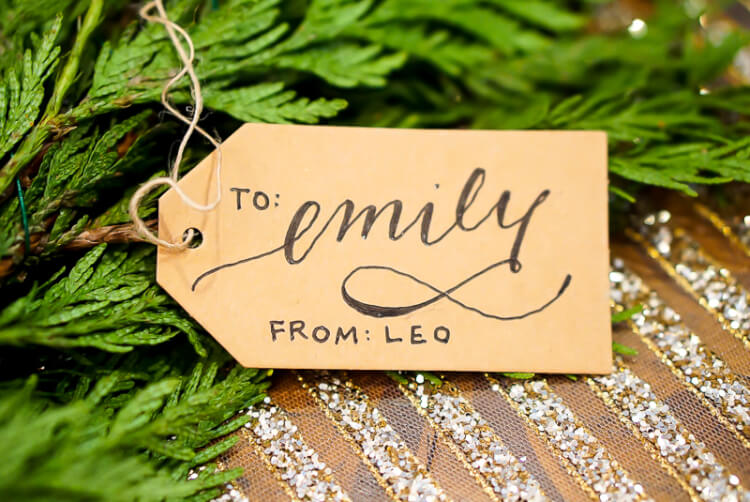 Combine pretty cursive with simple print
If you're addressing envelopes, for instance, not everything has to be in a beautiful script. Try doing the family name in a script, and the address below in a simple print. Not only does this make it easier, it increases the chance your envelopes will be read and delivered correctly by the postal service!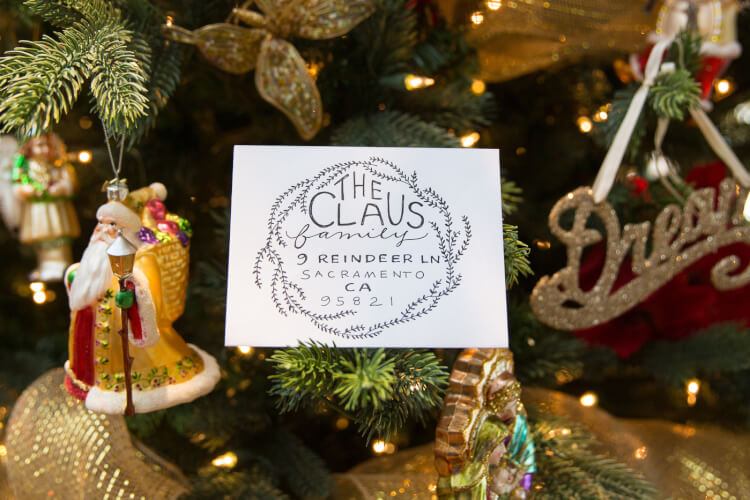 Embrace the Messiness
One of the biggest reasons that I haven't done a lot of hand lettering is that I have a bit of a shaky hand. But so does Emily, and she uses it to her advantage. She talked about how the rough edges of her hand lettering can look purposeful if she does it throughout. You're hand lettering for goodness sake. You're never going to achieve font-like perfection. Embrace the messiness—people will know you did it yourself that way!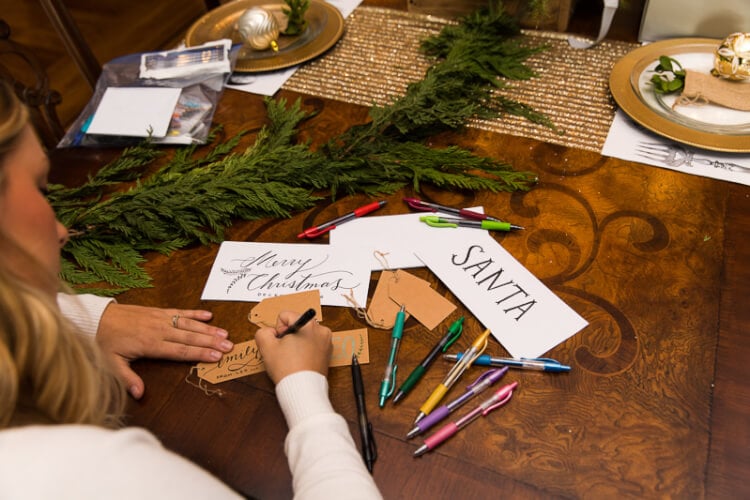 Use color wisely
One of my favorite things about this whole party is that I walked away with a huge set of Pilot G2 pens in an array of colors. While the black is so classic and pretty, Emily suggested using the different colors for decorative elements or parts of the hand lettering that you want to stand out. The colors of these pens are super bright because the gel ink is formulated with pigments rather than dyes, so they are particularly vibrant.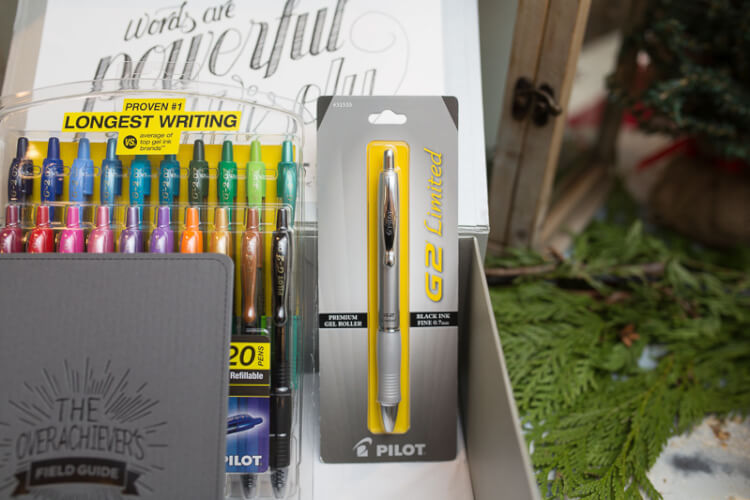 Now that I feel like I'm armed with some helpful tips and the knowledge I can do all of these beautiful things with my favorite Pilot G2 pen, I can't wait to get started on my own Christmas cards this year!
Make sure to visit Pilot Pen to learn more: Facebook | Instagram | Twitter | Pinterest. And visit PilotPen.us and use the promo code: G2SWAY for 20% off ALL G2 products (G2 Fashion, G2, G2 Metallics, G2 Mosaics, G2 BCA, G2 Pro, G2 Limited)! Valid now through 12/31/16.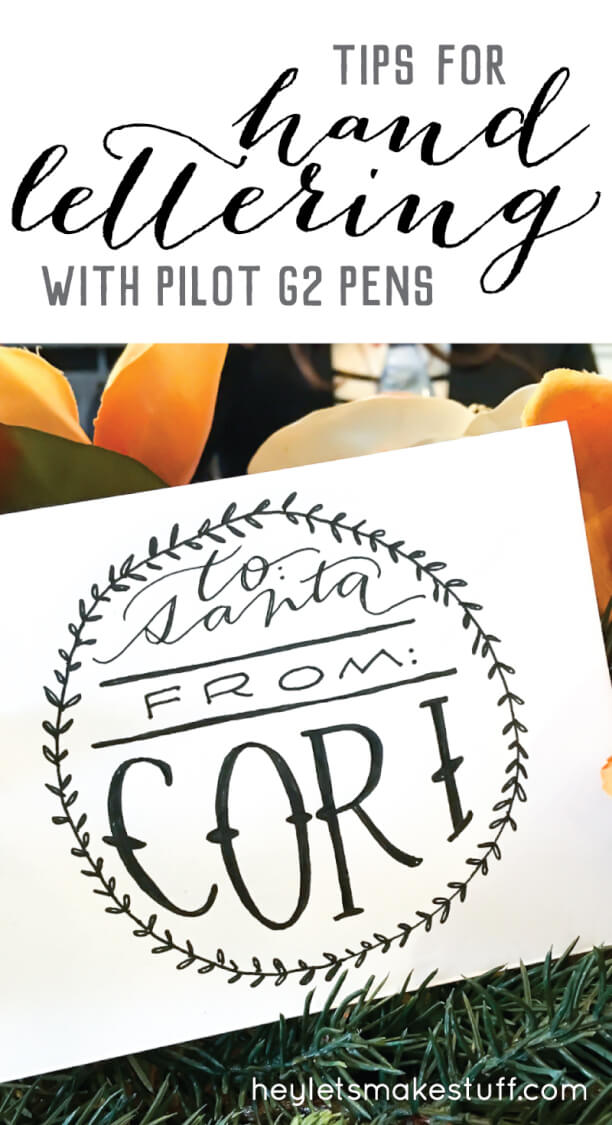 More Christmas Ideas
[ess_grid alias="christmas_crafts"]
This event was sponsored by Pilot Pen and Massive Sway. Thank you for supporting the brands that support Hey, Let's Make Stuff!