Last updated on February 28th, 2018 at 07:28 pm
Make a gratitude chalkboard to give thanks! Write what you're thankful for on this cute pumpkin sign, and then snap a photo. Do it every year to have a record of what you're grateful for as the years go by.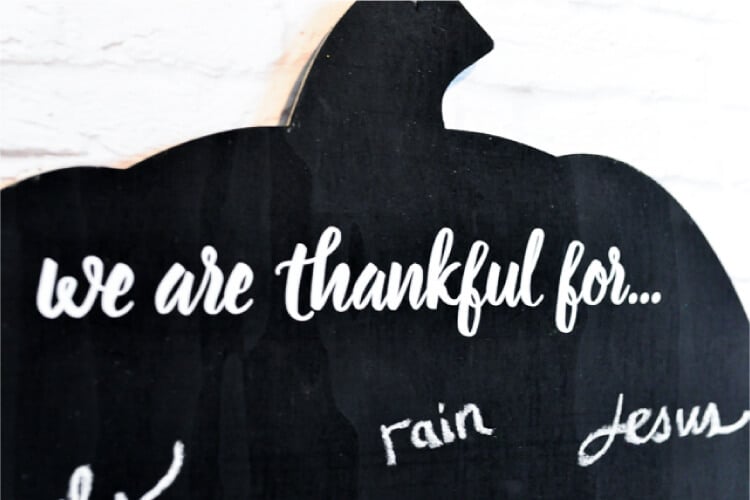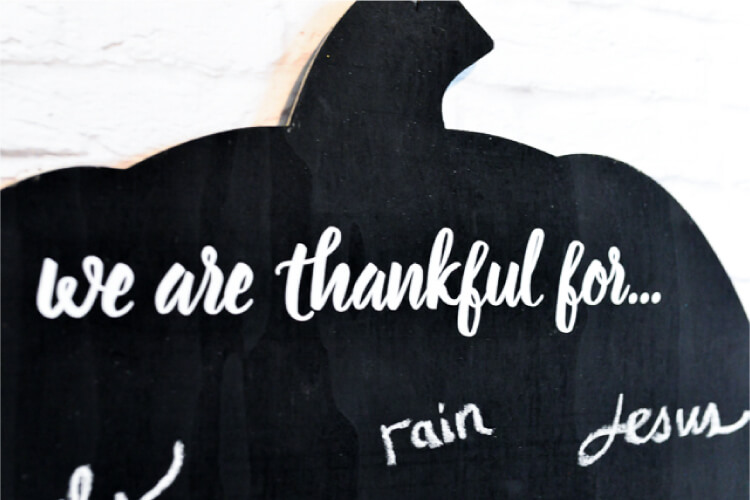 Can you guys believe it's almost Thanksgiving? I have one more Thanksgiving project to squeeze in—it's an easy one, so you'll be able to make it before your house is flooded with relatives, merriment, and cranberry sauce.
Remember that Geometric Pumpkin I made for Halloween? Well, the back was just asking for something as well, so I made it into this easy Gratitude Chalkboard. Here's how I did it.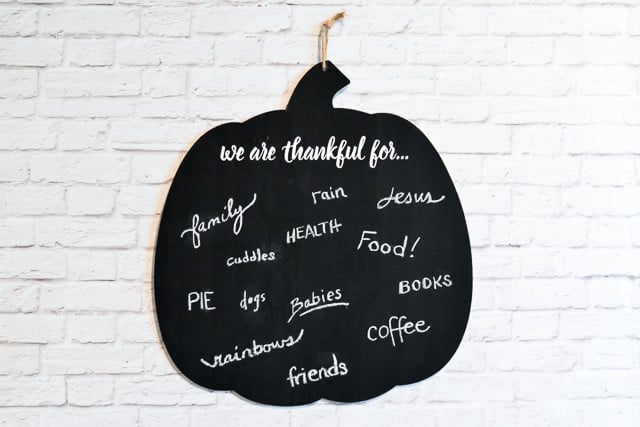 Gratitude Chalkboard Supplies
Wood pumpkin (or pretty much anything else flat and wood)
Chalkboard paint
Cricut Explore or other cutting machine
SVG files (click to download)
White vinyl
Transfer tape
Chalk
Gratitude Chalkboard Directions
Start by painting your pumpkin black. I love Folk Art's chalk paint because it's one thick coat that covers really well.
Using the downloaded SVG cut file, cut the words "We are thankful for…" in vinyl on your Cricut or other cutting machine. You could also just write this in chalk, but I like how neat (and non-smudgeable!) the vinyl is.
Using the transfer tape, transfer the vinyl to your pumpkin. This video helps explain how to use the transfer tape if you've never used it before.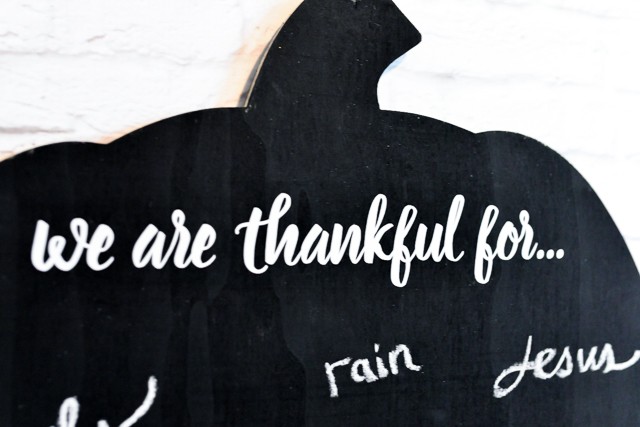 When your guests come over for the big Thanksgiving meal, have them each write in chalk something they are thankful for on the board. At the end of the evening, snap a photo and save it on your computer. Then erase, and do the same next year and the following years. Soon, you'll have a record of what your family has been thankful for as the years have gone by — a beautiful reminder of the gratitude we all feel during the holiday season!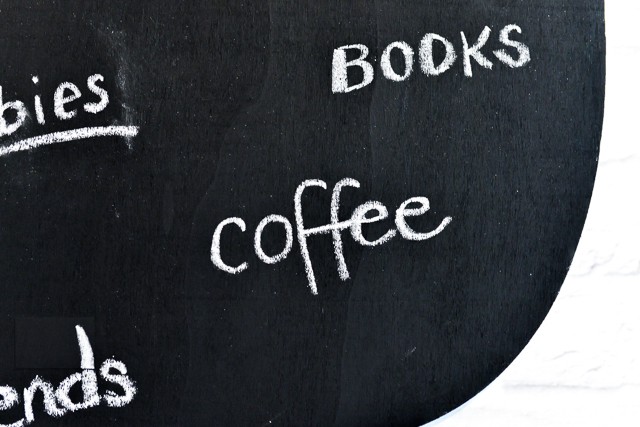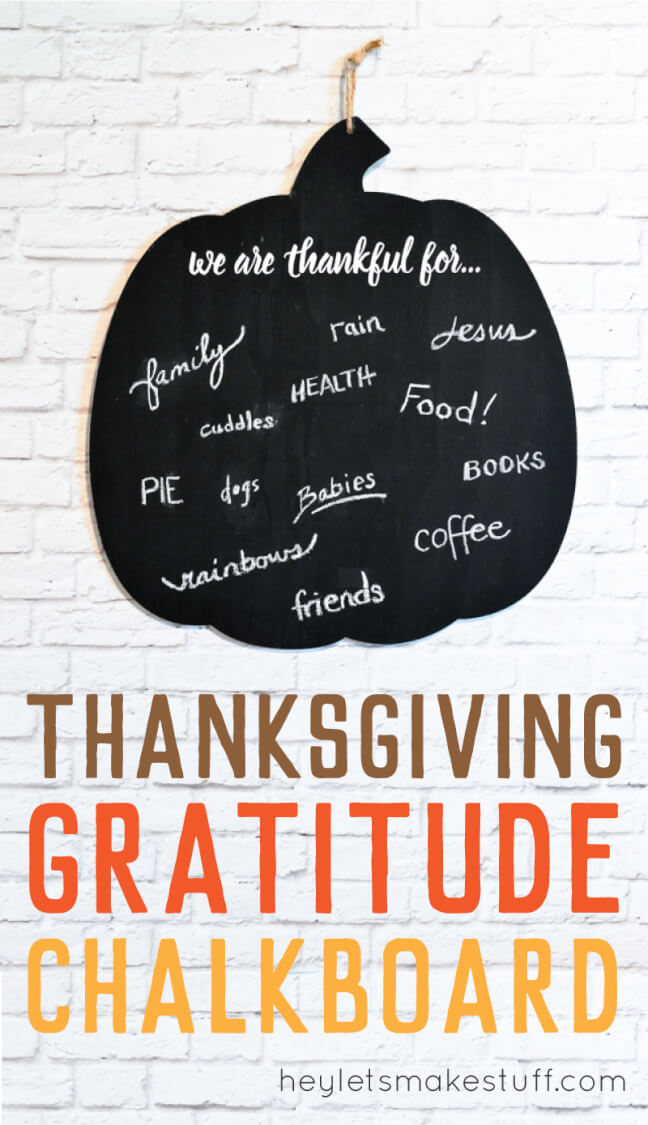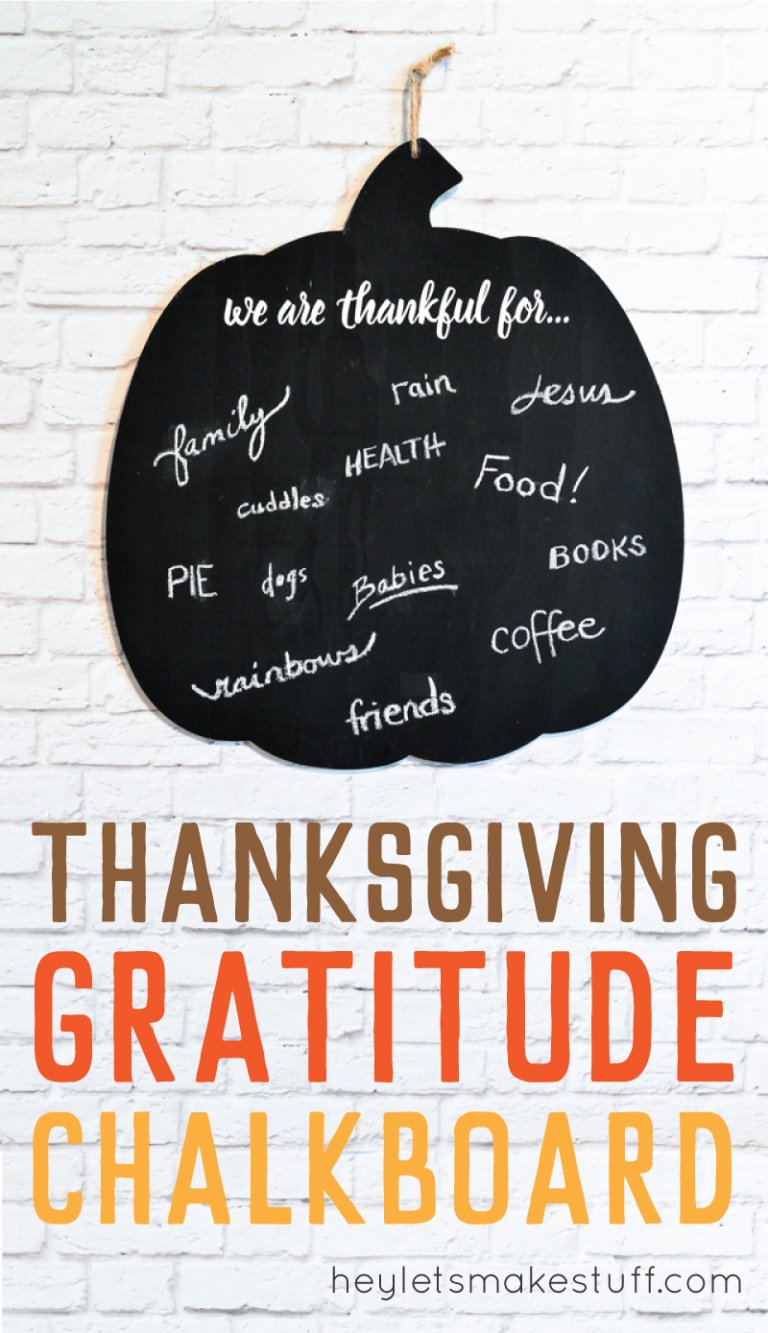 More Thanksgiving Projects