These free Batman printables are perfect for superhero birthday parties or kids' bedrooms! Print out all three Batman signs for free!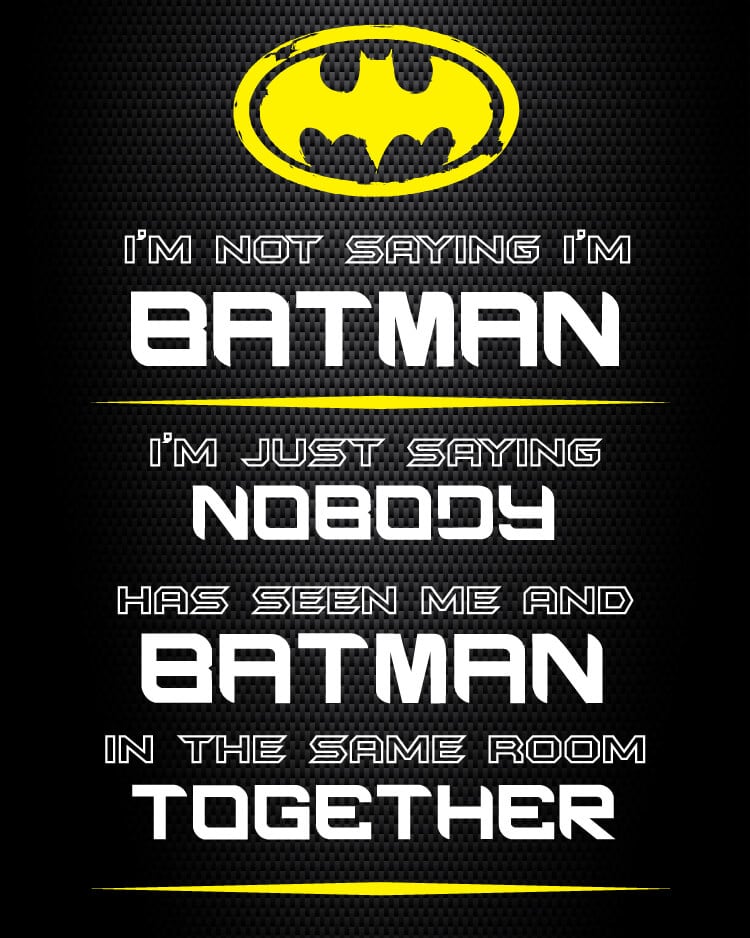 I think Batman is one of the most beloved and timeless superheroes. Little boys all the way to grown men love Batman, and that goes for little girls too!
My best friend Amy wanted to throw her husband a surprise Batman-themed party. She asked me to make some signs for the big day, and now that the party is over, I can share them with you to use when you're throwing your own Batman-themed party.
Hope you enjoy these Batman printables as much as I enjoyed making them!
Download the Batman Printables Here:
Enter your first name and email address in the box below for access to this freebie, along with other fun free files in our email newsletter! If you have already received a freebie from my site, just enter your information again—you won't be added to any additional lists.
This freebie is for personal use only. You can learn more about our commercial license.
Always Be Batman
Always Be Yourself Unless You Can Be Batman, Then Always Be Batman
The first cracks me up. It's so true! Always be Batman! I've seen this one elsewhere, but I couldn't find the original source or anywhere else it's being shared as a printable, so I made it from scratch. It's 8.5″ x 11″ so you can print it on standard paper at home!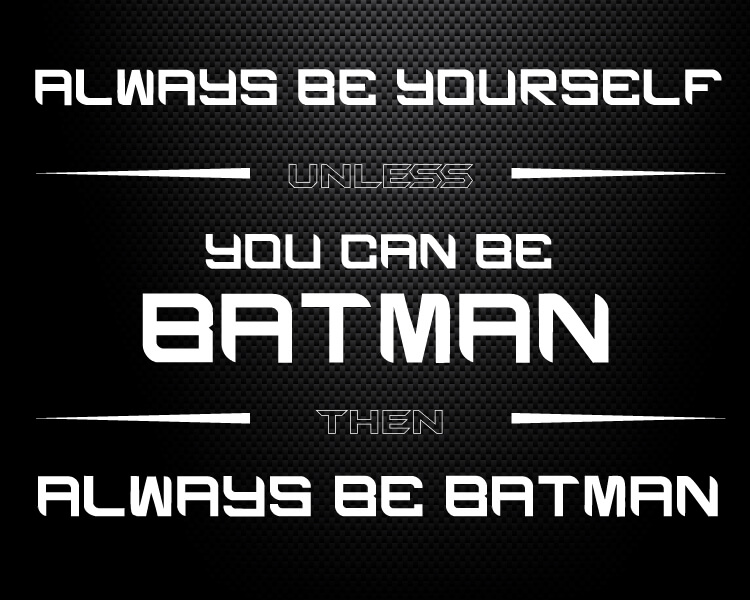 Enter the Batcave
Enter the Batcave
Amy put this sign on the front door to welcome guests to the batcave and party. This one is 11″" x 8.5″.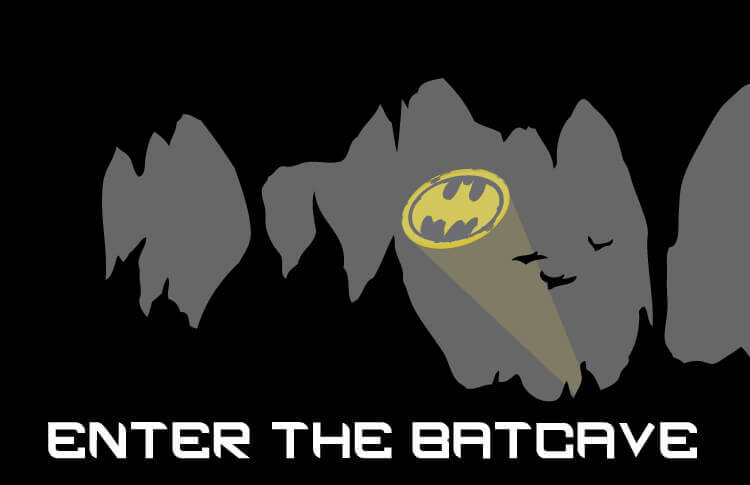 I'm Batman
I'm not saying I'm Batman, I'm Just saying nobody has seen me and Batman in the same room together
The final printable is also 8.5″ x 11″ and also makes me laugh! Print these signs out and hang them up around the house for a Batman-themed party guests will love!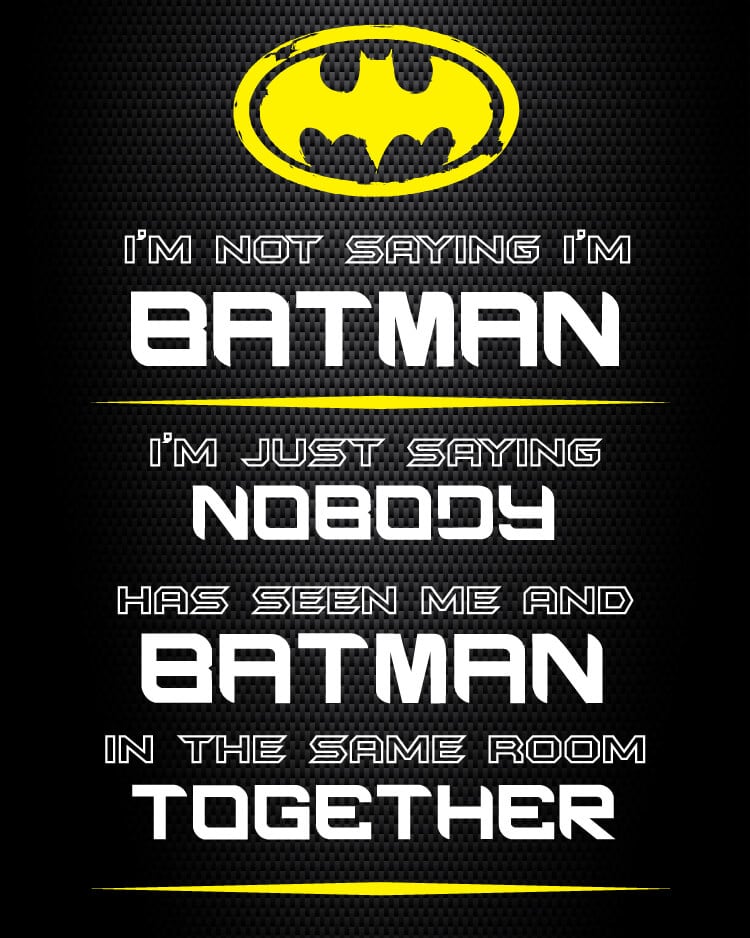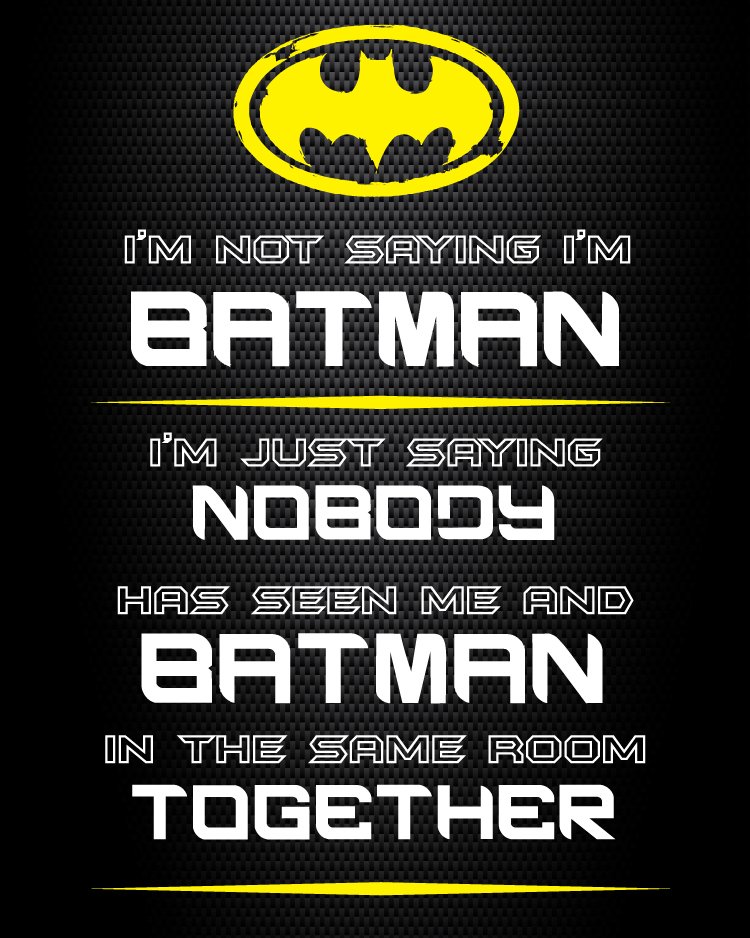 Hope you enjoy these free Batman printables. They'd be great at a birthday party, or even as wall art for your Batman-lover's bedroom. I'd love to see how you use them!
Make your Batman party even better by making these fun superhero capes. Have a DIY station at the party, or send the capes home as party favors.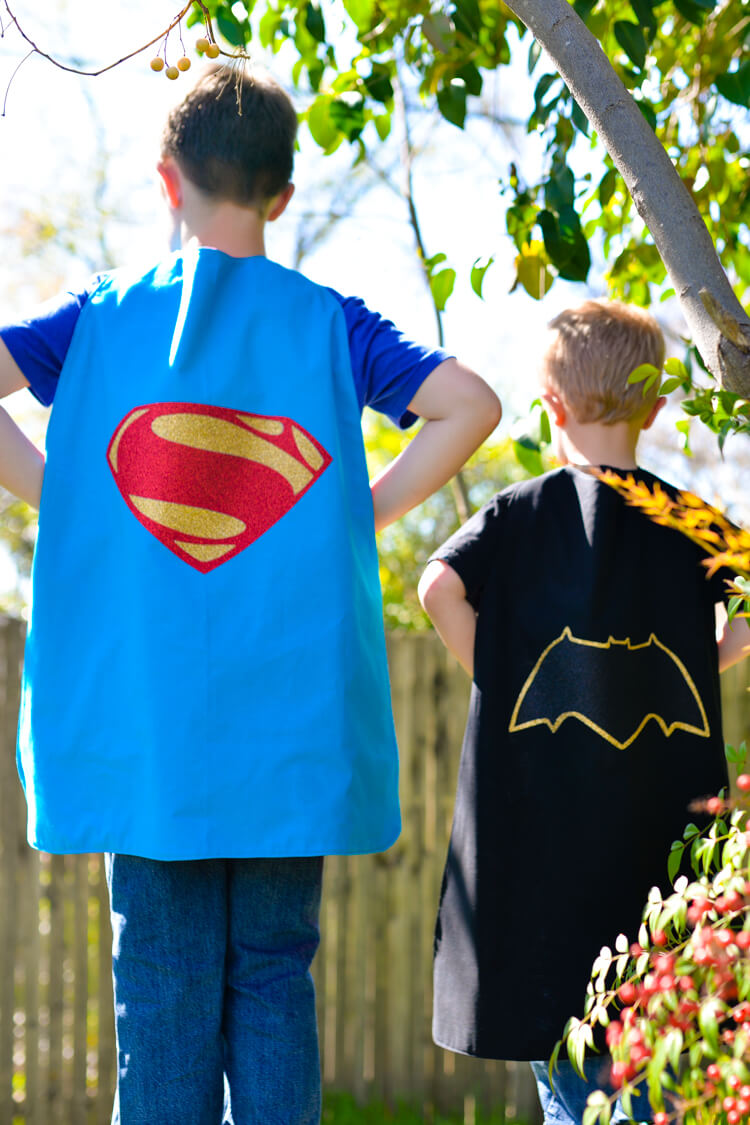 Get even more Batman party inspiration with these ideas from Spaceships and Laser Beams!