Last updated on February 28th, 2018 at 01:52 pm
If you're having a hard time finding objective information when going solar, PG&E has free resources to guide you in choosing the right private rooftop solar option for you and your home.
I consider myself a pretty smart person. I have an advanced college degree, I own my own business, I enjoy reading lengthy books, and I can speak coherently on a number of subjects.
But a few years ago, when we were getting ready to install private rooftop solar panels on our house, my husband, Ryan, tried explaining the options to me. Oh my goodness, I can't remember the last time something has flown so far over my head. Talk of inverters and kilowatts and net energy usage — it's all Greek to me. Then there was the fact Ryan had leased the solar panels on his first home before we got married and thought we should purchase them outright for our current home. Couple that with at least one, if not more, solar companies knocking on our door every single day. It was enough to make me want to throw in the solar towel and stick with traditional energy.
I was also pregnant with the twins at the time, so perhaps my brain wasn't firing on all cylinders. But still. It was beyond confusing.
But we live in beautiful California and the sunshine is abundant here, so private rooftop solar makes good sense, both financially and environmentally. In the end, Ryan ended up doing all the research for us. He spent hours reading articles online and chatting our neighbors and friends about the options. He found it's really hard to get unbiased data when you're working through a solar company — they have corporate "facts" that often aren't quite what they seem. We were afraid we were going to end up acting against our own best interest because of a smooth-talking salesman.
Thankfully, we're happy with the decisions we made for our home. Our energy bill is lower and its encouraged us to make additional energy-saving changes to our home, like replacing our windows and installing a smart thermostat.
If you're thinking of adding solar panels to your house, I'm here to save you all the trouble we went through. PG&E, our local electric and gas company, has created free, objective, easy-to-understand Rooftop Solar Guides to help you in your solar journey. They'll give you tips for preparing your home to be energy efficient before you install solar panels (so you don't over-purchase!), provide resources to help select a qualified contractor, give you tips for deciding whether or not to lease or purchase your solar panels, and share incentives for going solar.
There's even a PG&E solar calculator that will give you a quick estimate of the cost and size of the system you need to power your home. If you're a PG&E customer, you can get a detailed estimate using your existing power usage data. If you're not, you can get a basic estimate by entering a few simple numbers.
Oh, how I wish I'd known about these guides when we started the solar process on our home. We could have saved ourselves countless hours of researching and crossing our fingers, hoping we were making the right choice. So head on over to the PG&E Get Started with Solar page. It's a great place to figure out how to make the best financial and environmental decision for you and your home.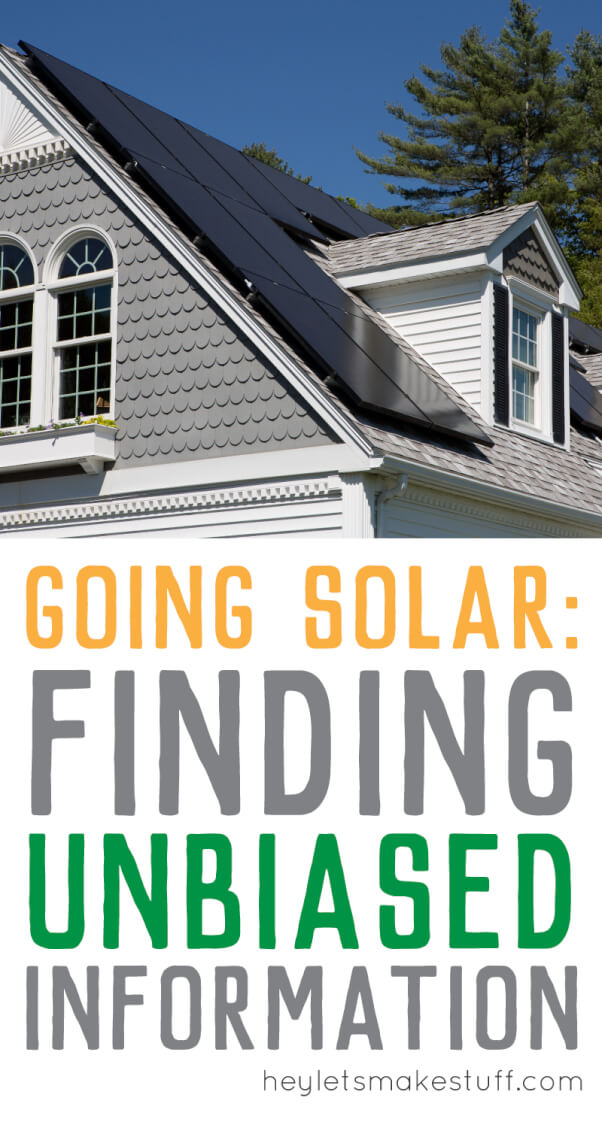 This is a sponsored conversation written by me on behalf of PG&E. The opinions and text are all mine.