Throw a Girl's Night at the Oscars! This Oscars party is the perfect time to break out the champagne and chocolate with your best girlfriends. Get recipes, products, and games that are perfect for the Academy Awards!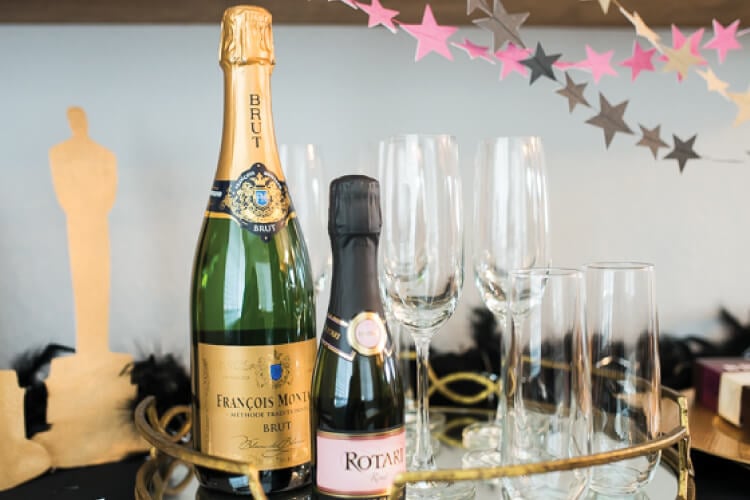 I just love the glitz and glamour of awards season! This year I decided to get together with my girlfriends for a Girls' Night at the Oscars. The telecast is the perfect time to get together with your best friends — and the perfect excuse for champagne, chocolate, and games!
Red Carpet Strawberry Champagne
We started our party with a delicious Red Carpet Strawberry Champagne. This is a fun, sweet drink that goes down easily! World Market has a huge selection of sparkling wine and champagne at an array of price points.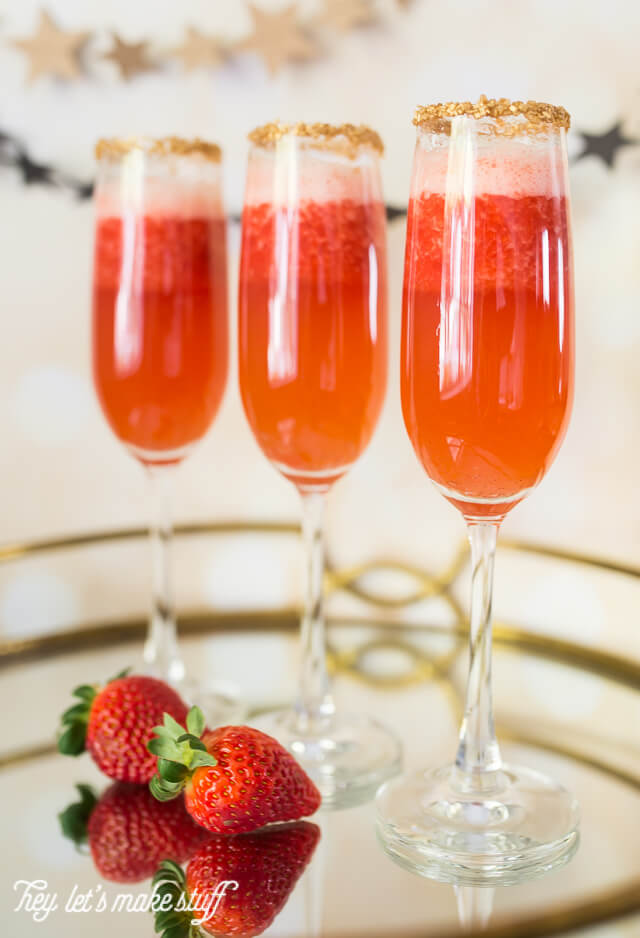 Here's what you need to make it:
Gold sugar to rim the glasses
1 to 1 1/2 cup fresh strawberries
1/2 tsp vanilla extract
1 oz fresh-squeezed lemon juice
1 tsp sugar (optional, to taste)
Sparkling wine or champagne
Using a little lemon juice, rim champagne flutes with gold sugar.
Cap and clean the strawberries.
Put all the strawberries in a blender. Add vanilla, lemon juice, and sugar (if any — strawberries are just coming into season here in California, but they weren't as sweet as they will be in a month!), and puree.
Pour into a champagne flute about a third of the way (I used a funnel to make it easier). Top with sparkling wine, and stir very gently to incorporate. This recipe makes about four drinks.
This can also be made using a non-alcoholic sparkling wine, but omit the sugar since it tends to be sweet on its own. My sister-in-law and I are both pregnant, so we can attest to the deliciousness of the virgin version!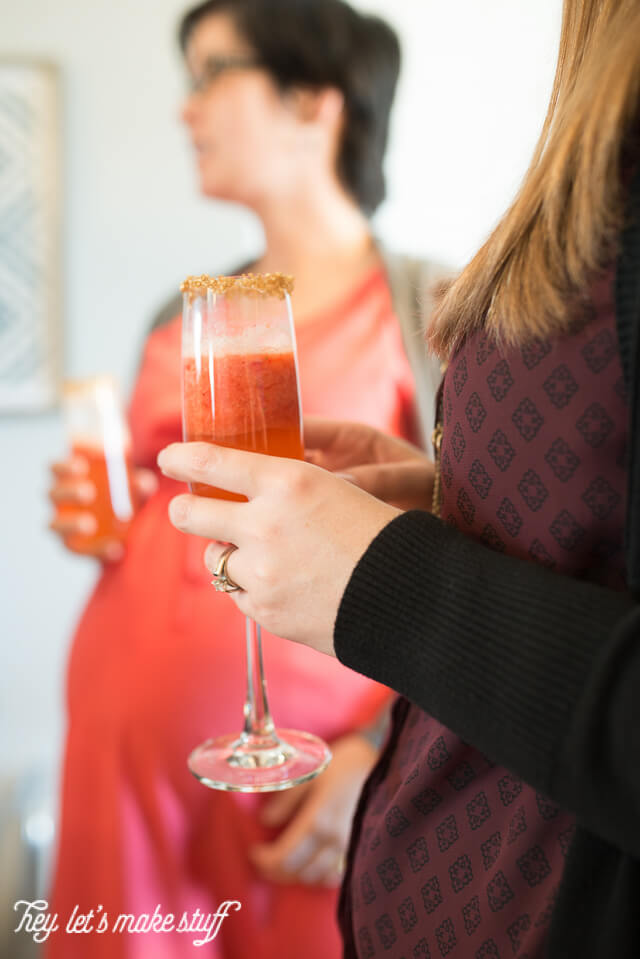 Of course I served the drink in my champagne flutes. For the non-alcoholic version, I used stemless flutes, so we wouldn't get the drinks mixed up. Wine-snobs might say the stemless glasses warm up the champagne too quickly, but trust me — this drink won't last that long!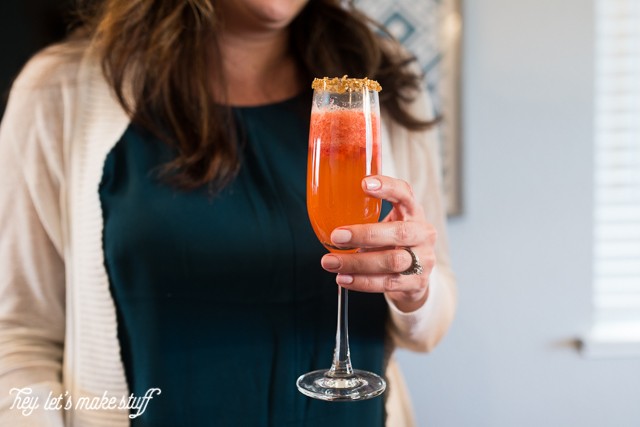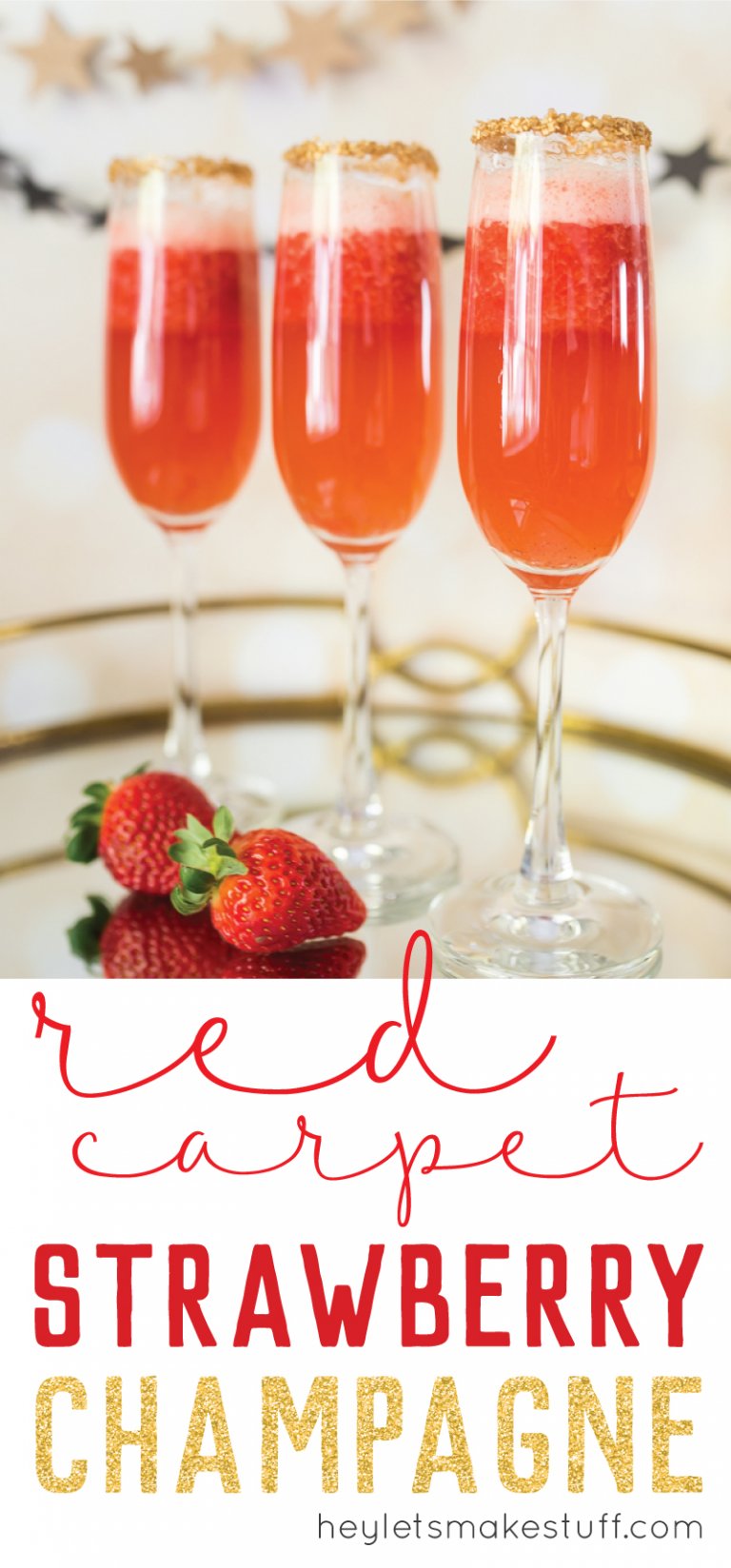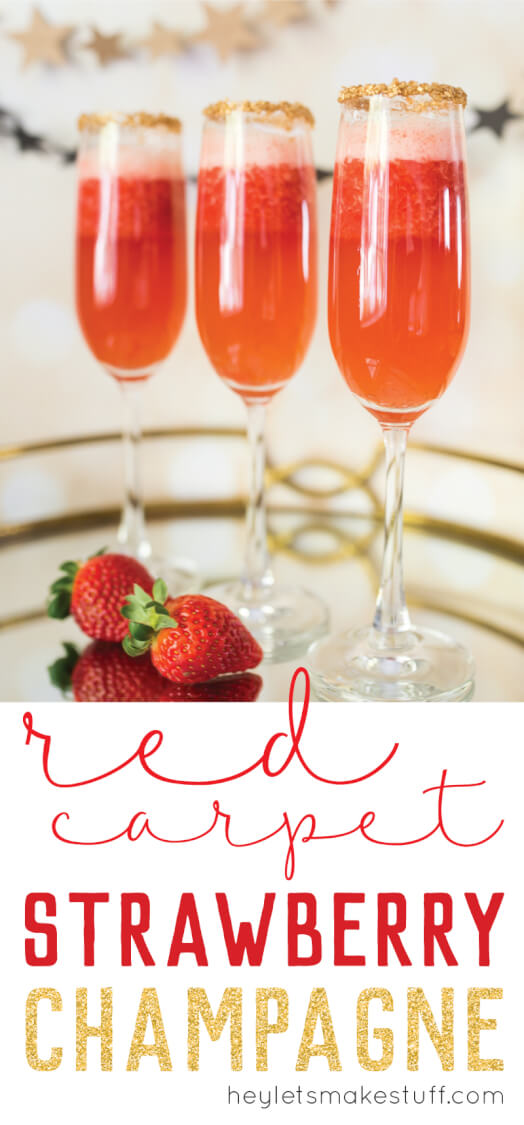 Chocolate and More Chocolate
World Market carries this awesome Brix chocolate. Each brick of chocolate is specifically designed to pair with certain kinds of wine. I picked up the dark chocolate version that was meant to pair with champagne. Absolutely divine and the perfect pairing!
I set it on one of my many gold chargers because nothing says Oscars like a little gold bling!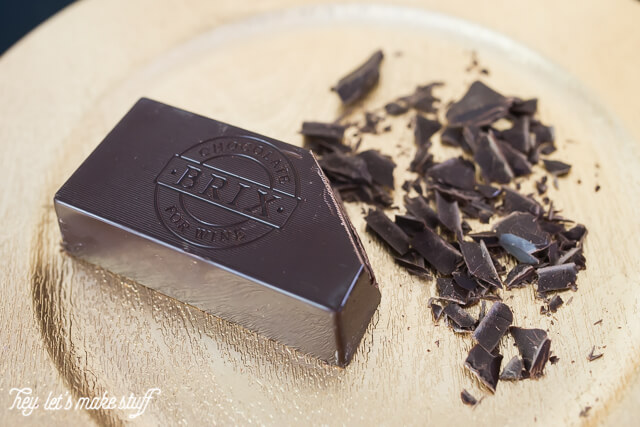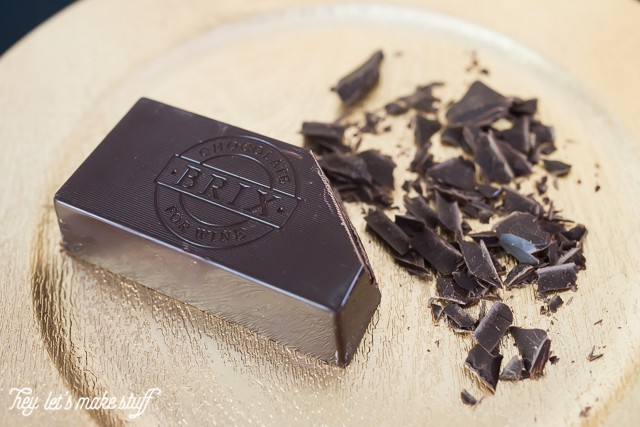 My friend and fellow blogger Sarah made the most delicious cupcakes I've ever eaten.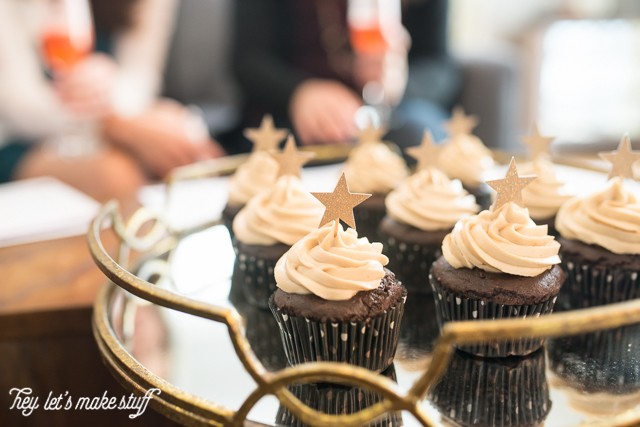 She used a combination of her chocolate cupcakes and coffee buttercream frosting. And it's hard to believe — they are gluten-free, dairy-free, and vegan. We topped them with little gold stars to give them some Oscars glam. There wasn't a cupcake left in the house by the end of the party. I'm still thinking about them, days later.
Rate the Red Carpet
While we could all pretend we know everything about the nominated movies this year, we'll be real — it's the red carpet that we come to watch!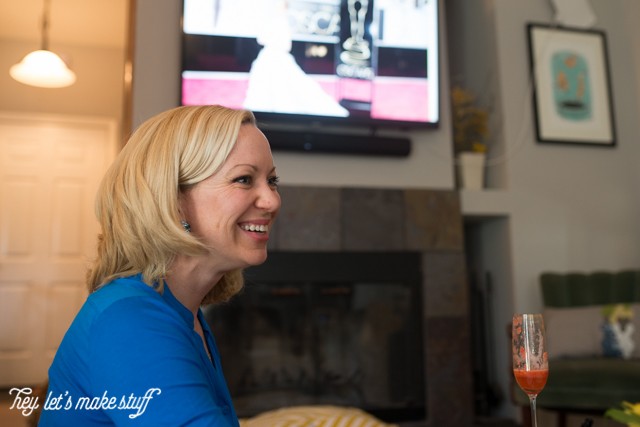 I created this Rate the Red Carpet game so you can pick your favorites. Choose a few actresses and have fun rating their dresses based on color, cut, styling, and overall look (we found pausing the DVR really came in handy!).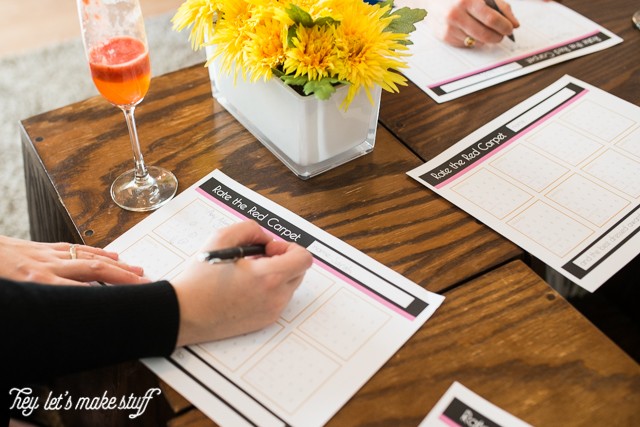 It was so fun to discuss the things we loved (and hated!) about the dresses on the red carpet. Lots of laughs, and we discovered we have some strong opinions about couture!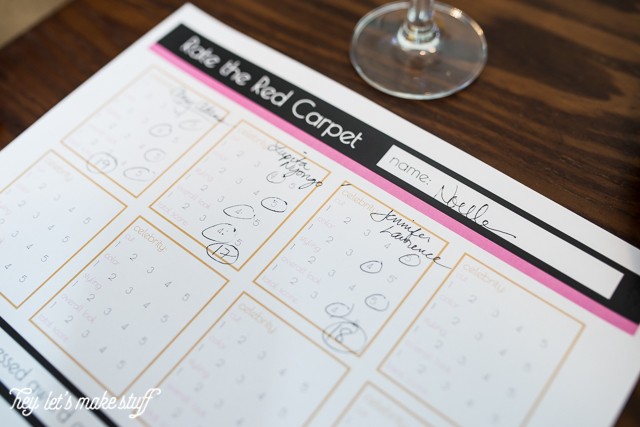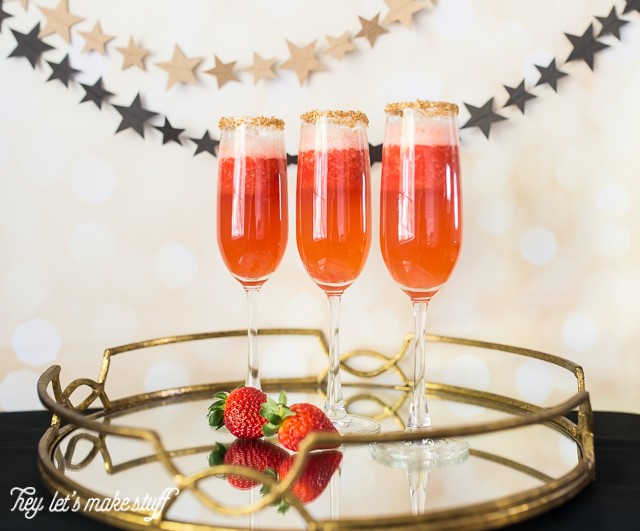 I also made and purchased a few other fun things for the party. My favorite is this gold mirrored tabletop tray from World Market. I used it for drinks and cupcakes, and I think it's going to make it onto my nightstand as a bedside tray. It's gorgeous!
I also made a bunch of star garlands using my Cricut Explore and my sewing machine. So fun for the Oscars!
Stop pulling your hair out and start creating confidently with your Cricut! Finally understand how to use your Cricut with my Learn Your Cricut eBooks!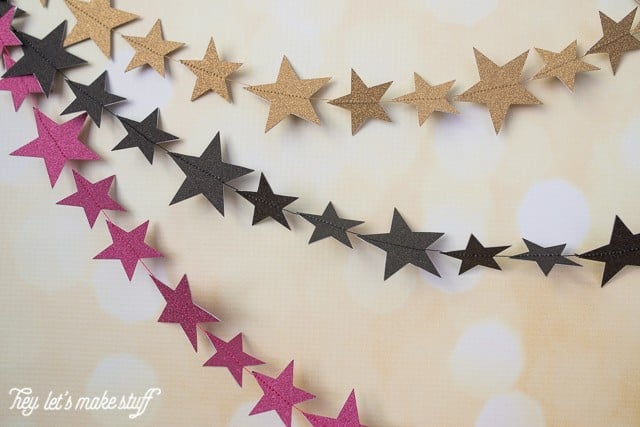 Happy awards season!