These cute geometric mountain wall art is made using MDF triangles in whatever color combination you'd like! Perfect for filling up large walls — it's nearly six feet across!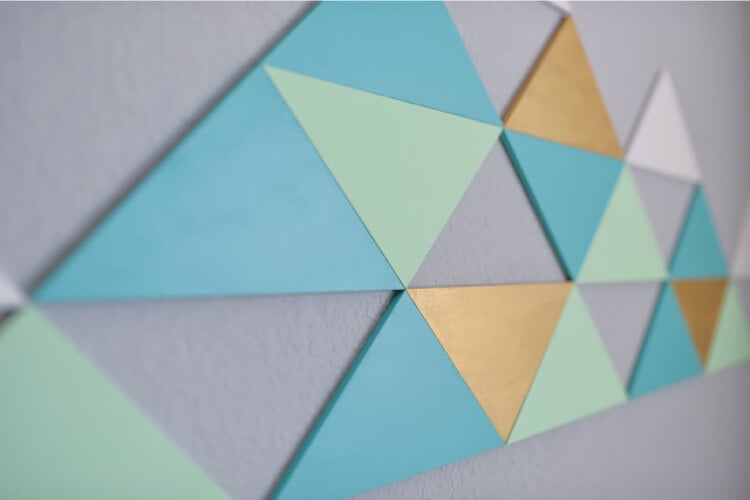 Now that we know for sure that we're having two little boys, I finally feel like I can begin to nest in earnest! We've started painting the nursery, and all of our furniture is ordered (gotta love ordering two cribs at once!).
Since I can't set much up now, I decided to get to work on an art project that I've been thinking about for a while. These geometric mountains were pretty simple to make and turned out so cute!
(Update: see the final adventure themed nursery!)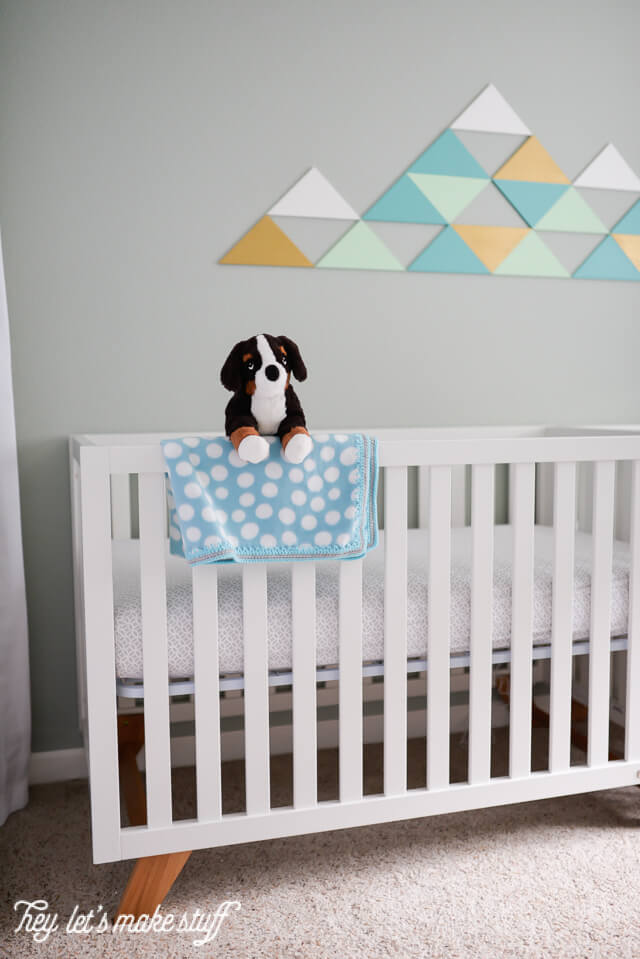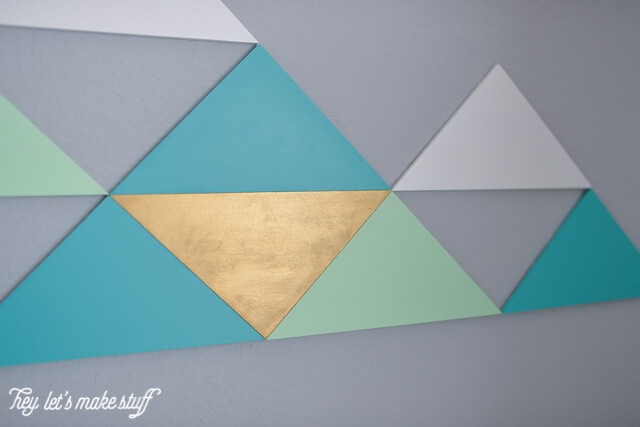 I really didn't want our nursery to have a theme, mostly because I didn't want these two boys to be stuck with something they didn't even really want. I had thought about doing a cute little robot nursery, but I really didn't want them to get robot stuff until the end of time. So I decided to go theme-less.
Sort of.
I had to have something to base the nursery around or else I'd go crazy trying to make it all work together. So I took clues from the rest of our home, which is a lot of blues, greens, and grays, and decided to go with an ever-so-slightly-modern-Norwegian-mountain-adventure feel to the room.
I love this idea because it hearkens back to our honeymoon in Norway, it brings the outdoors in and encourages adventure, plus it's pretty vague so I don't have to be too theme-y. Grab the mountain adventure prints I made for the nursery as well!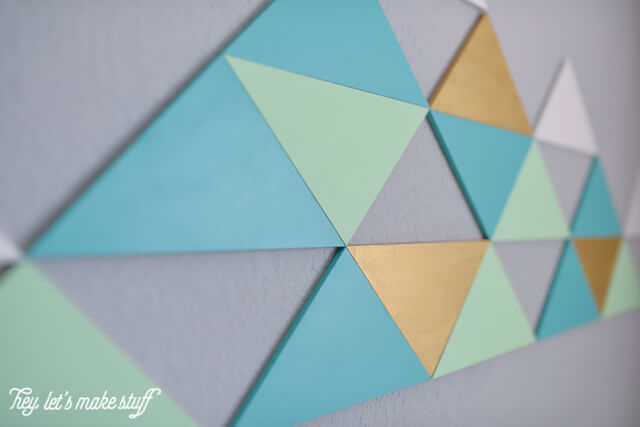 Supplies Needed to Make Geometric Mountain Art:
All that is to say that I started working on some mountain art. I've had these MDF triangles sitting around my studio from My Sister's Suitcase for nearly a year now, not sure what I was going to do with them. I liked that they reminded me of a quilt and knew at some point they'd go on the wall. Then it hit me — I'll make geometric mountains!
I painted the MDF triangles four colors to make the geometric mountains — teal, mint, and gold, plus white for the top pieces to evoke snow-capped peaks.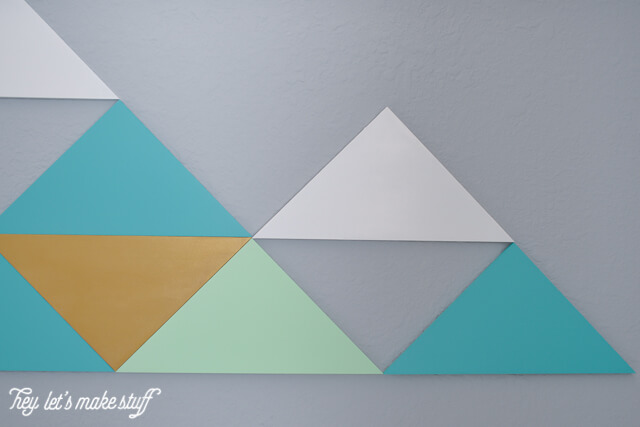 The gray wall behind the mountains acts as a fifth color. I played around with the layout until I was happy with the result. The whole set up is pretty large — six feet across! But if you know me, I love big art so this is perfect.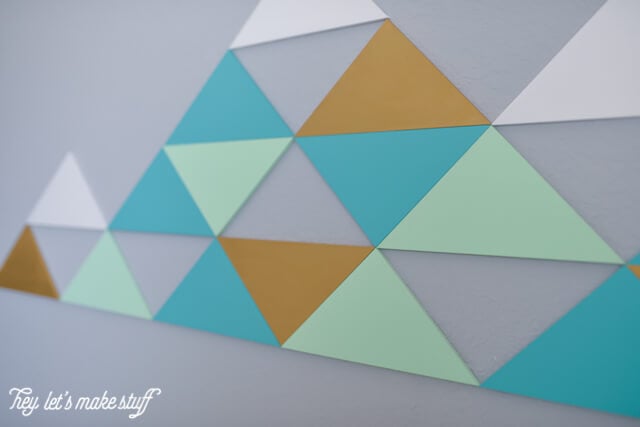 I used Command Strips and a long 48″ level to get the whole thing straight on the wall. The nice thing about the Command Strips is that they come right off if you need to reposition them! Right now the geometric mountains are hanging over my desk in my office, since the nursery isn't quite ready for them.
These geometric mountains are just the first step in the nursery process, but I'm already envisioning a room full of adventure for our sons!