If roses and hearts just aren't doing it for you, this Funny Food SVG Valentines bundle may be the way to your heart! Create t-shirts, printables and so much more to celebrate what you truly love this Valentine's Day.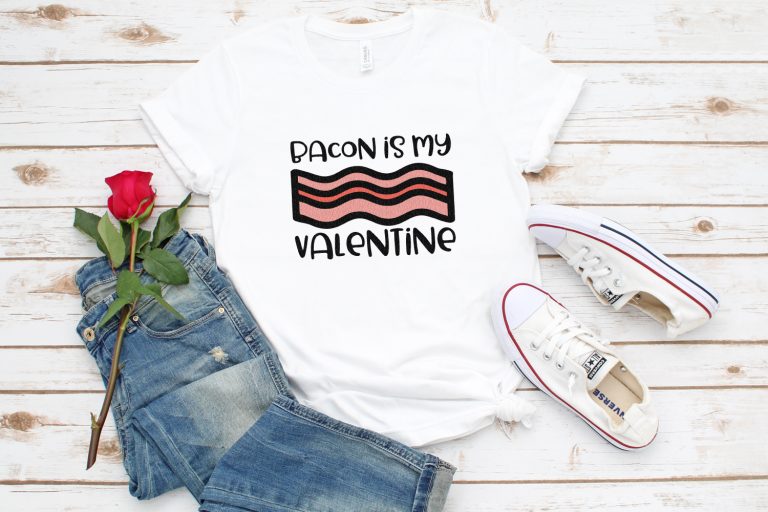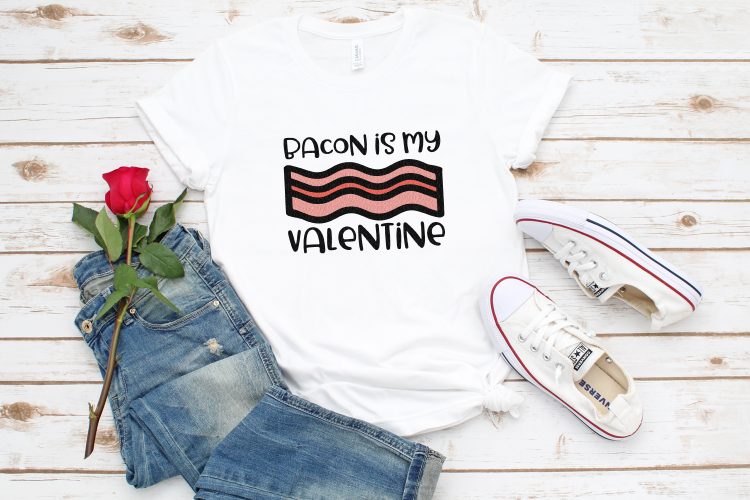 Want to save this post to reference in the future? Enter your email below and we'll send it right to your inbox!
Roses and poems are nice and all but let's be honest, bacon and tacos are the way to my heart. When most people think about the different ways they're planning on spending Valentine's Day, romantic dinners, bouquets of flowers, and boxes of chocolates are usually the highlights.
I get the appeal and can appreciate the traditions of Valentine's Day but sometimes (okay, all the time!) I would just love to sit down with my husband and eat some tacos! Nothing fancy, nothing over the top, just tacos. Because tacos! Heck, we'll even let our twin boys join in on the festivities. My husband, my boys and tacos—I love all these things! See, it's very much in the spirit of Valentine's Day.
This Funny Food Valentines SVG Bundle highlights some of my favorite foods and I can probably guess some of yours too! Get the SVGs, grab a plate of bacon (for inspiration of course) and get creative with your Cricut or other cutting machine!
Show the world that bacon, tacos, pizza, and wine just might be your true loves with t-shirts, printables, totes, cards and even custom wine glasses! Get these files for free before they move into my shop! And would somebody please pass the tacos!? Happy Valentine's Day!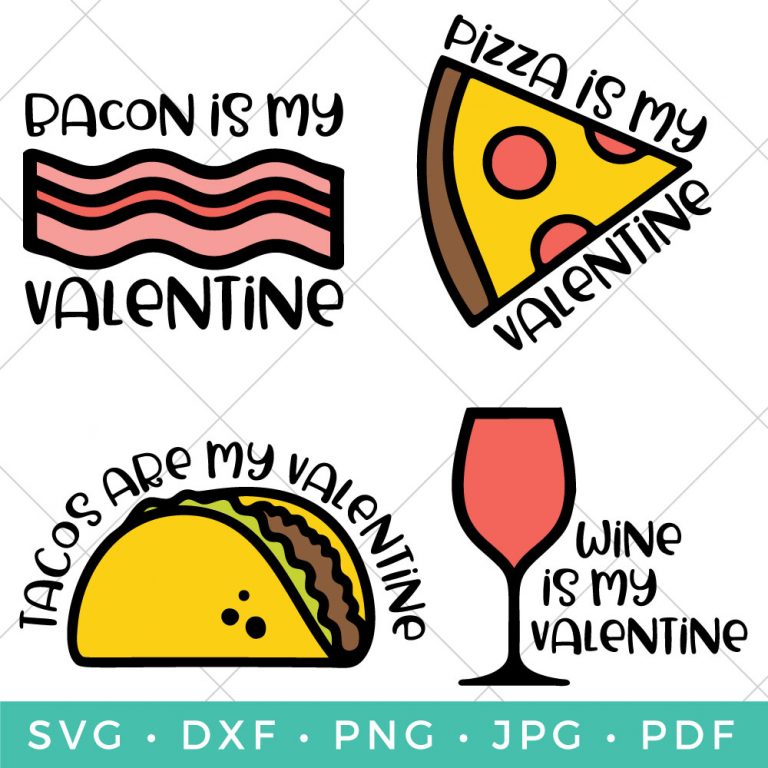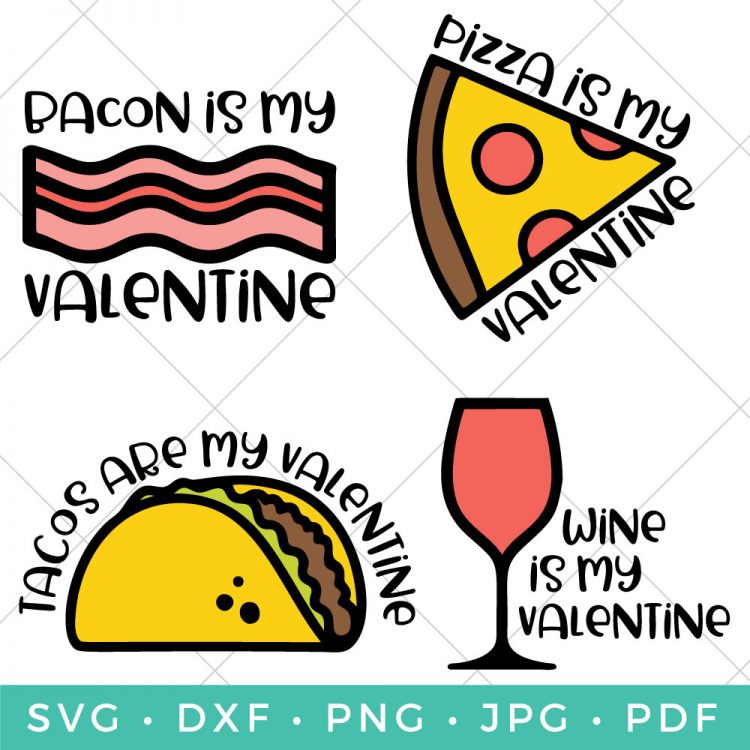 Download the Funny Food Valentines SVG Bundle here
This file was free until 2/1/2019! You can now purchase it from my shop below.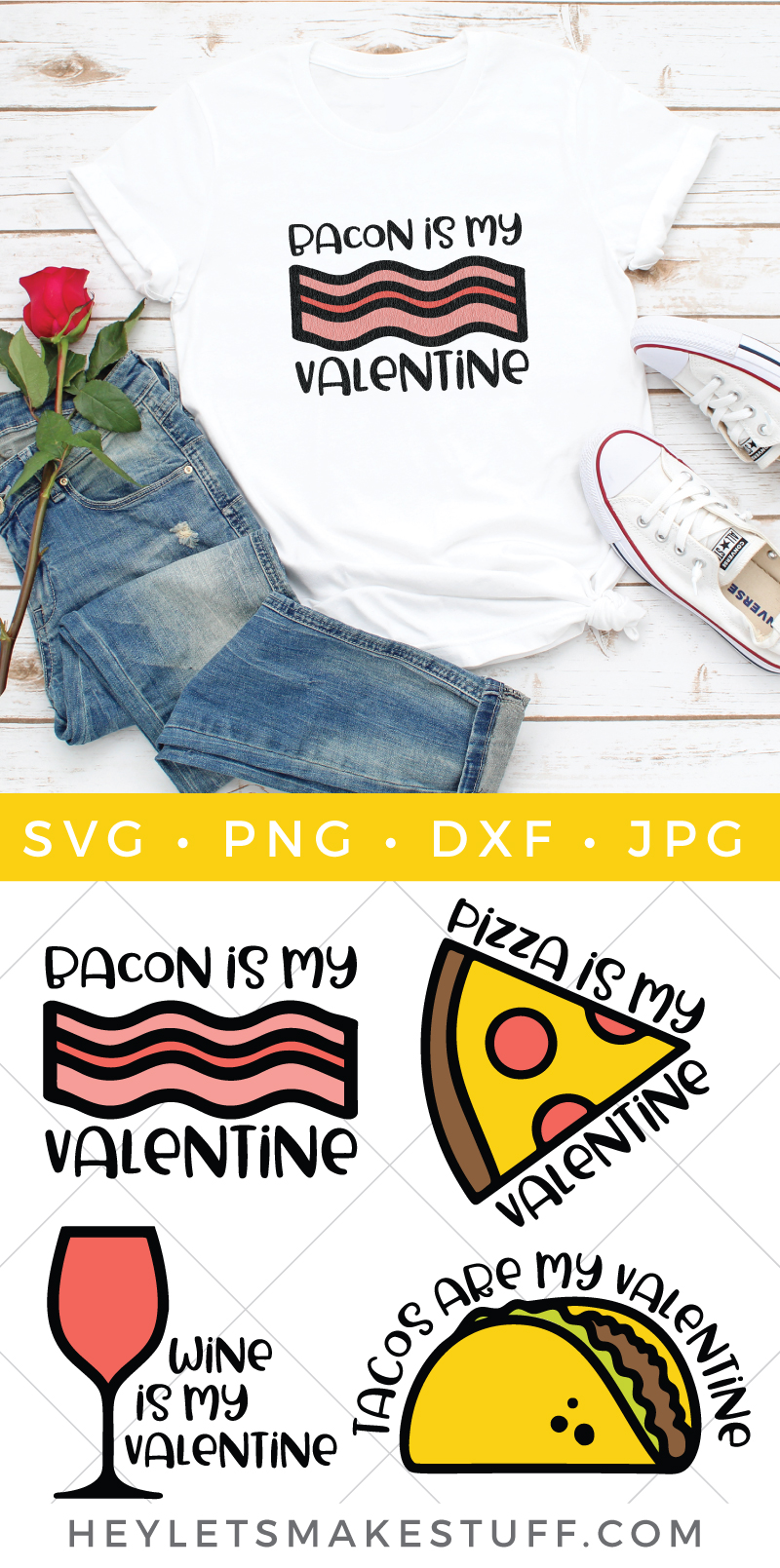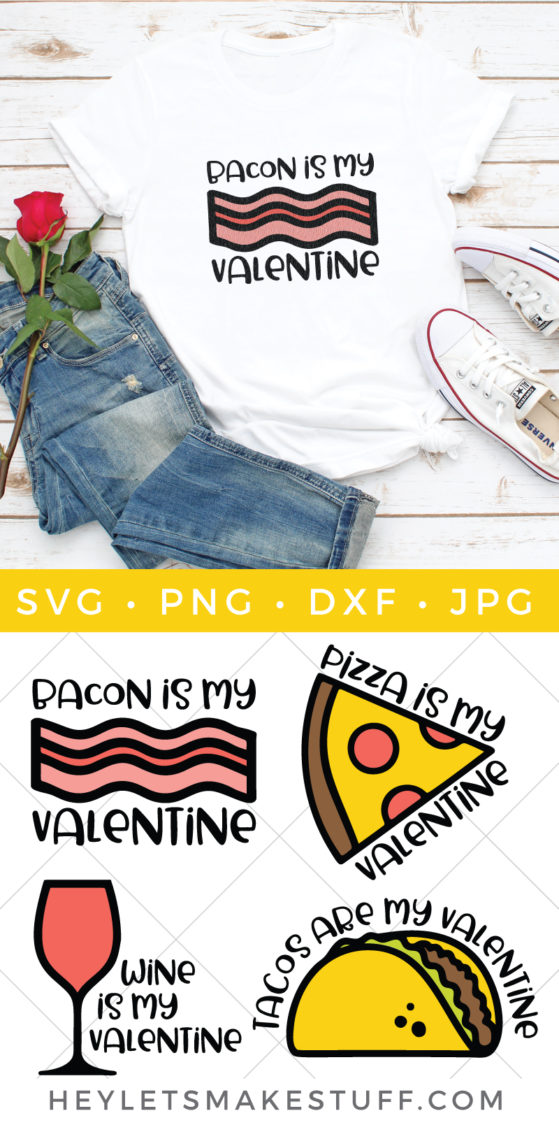 For the Taco Lover