Last updated on February 28th, 2018 at 10:56 am
Download this free digital wallpaper for your phone or computer to remind yourself that every day is a fresh new start!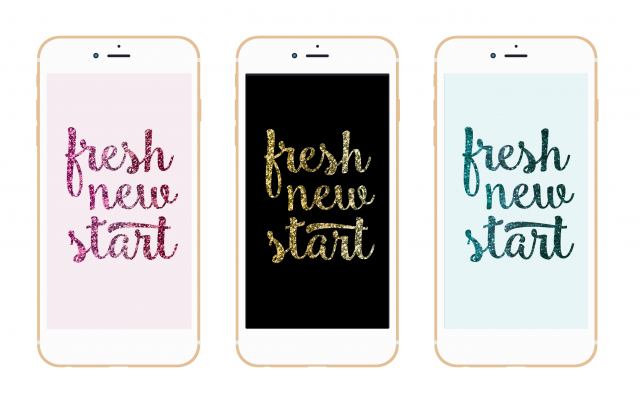 Happy New Year, Auld Lang Syne, and all of that! Can you believe that 2016 is here?
One of my absolute favorite things about the first of the year is that it feels like a blank slate. We can make 2016 whatever we want it to be. For me, New Year's Day is a fresh new start!
To remind myself (and you!) to seize the day, I created three versions of this digital wallpaper for your desktop and phone! I love having a constant reminder that this is the best time of year to start something new.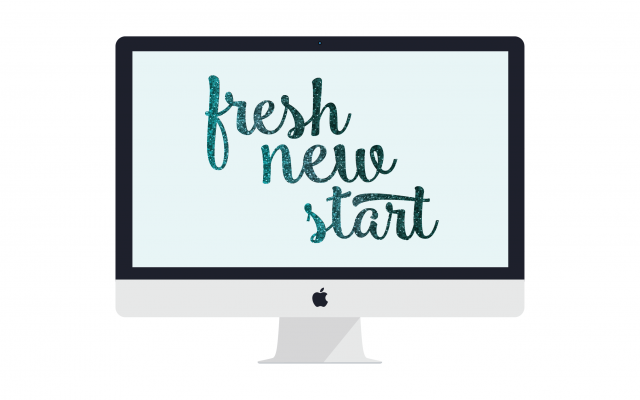 Download Digital Wallpaper
Click the links below to download your favorite digital wallpaper!
Phone – Pink
Phone – Black & Gold
Phone – Teal
Desktop – Pink
Desktop – Black & Gold
Desktop – Teal
If decluttering is on your list of New Year's resolutions, I have a 30-day challenge for you! Declutter Your Digital Life will help you get rid of everything you don't need, and organize what's left. It's FREE! Click here to learn more.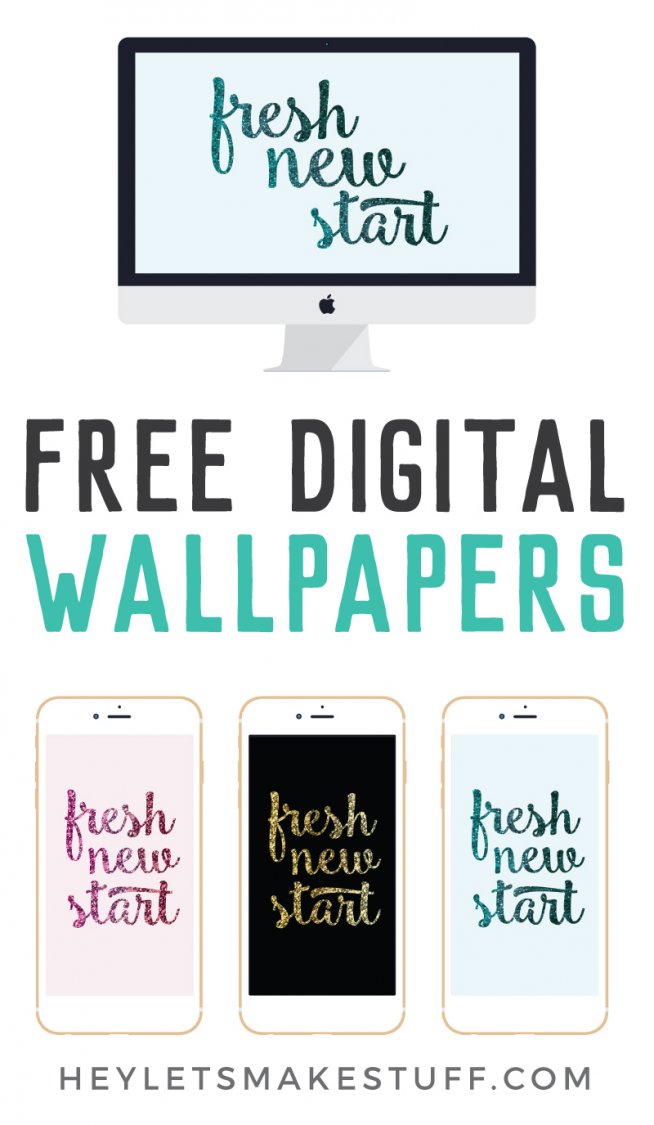 More New Year's Eve Posts