Enjoy the quilt-as-you-go technique? Here are five ways to make your QAYG even better!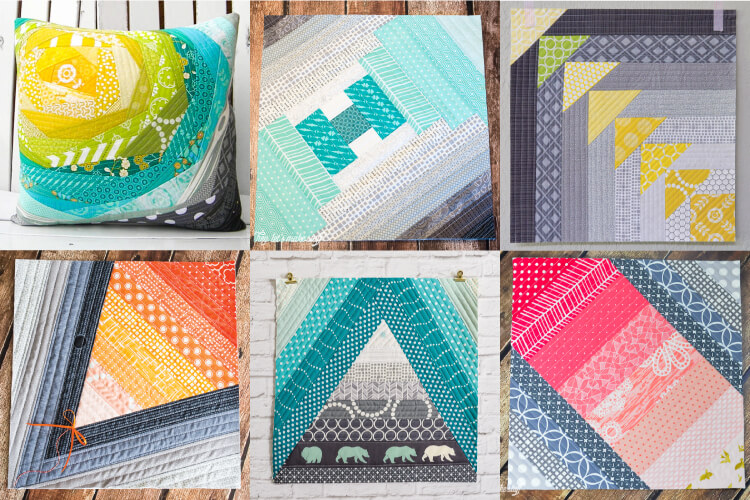 I originally posted this tips and tricks post over at All Free Sewing in September. I hope you enjoy it and find some useful tidbits for creating better quilt-as-you-go projects!
I have enjoyed playing around with quilt-as-you-go (QAYG) the past few years. I think it's far more versatile than most people give it credit for — there's way more than just a traditional log cabin block. Here are two pillow fronts I've created using this technique. The first is a "Bloomin' Quilt-As-You-Go" pillow that I made for an auction: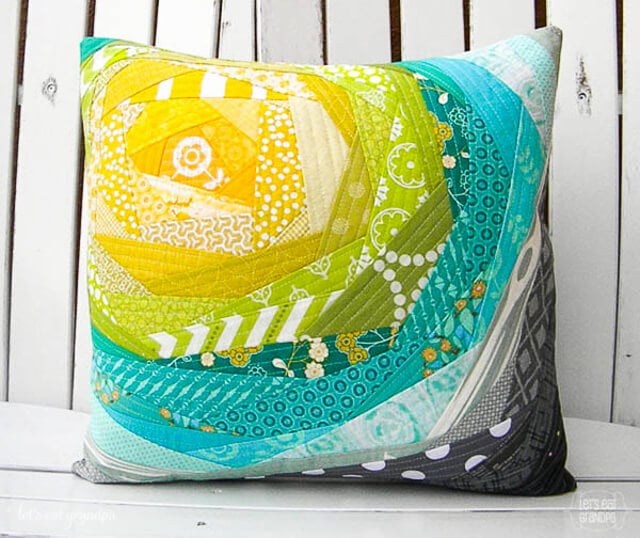 The second is a modified log cabin block that mimics flying geese. I called this one North West and you can find the tutorial here.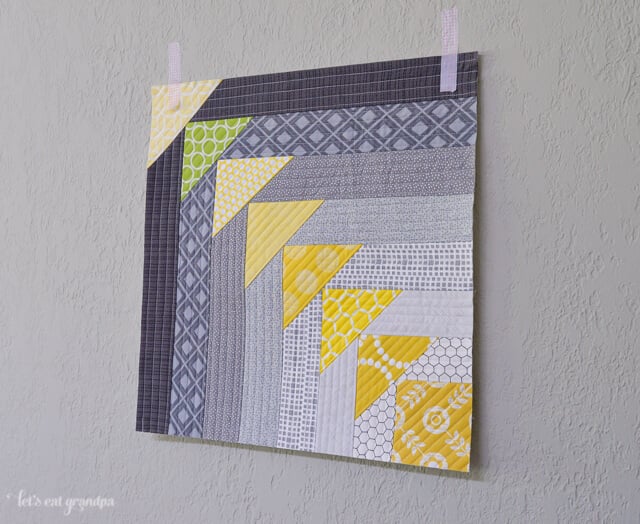 After much practice, I've put together some tips for better QAYG. I know that a few people find some of the techniques I've shared a little mind-melting, so I'm hoping this helps give you better results!
Start Bigger
With most of the QAYG I've done, I've learned that it's better to start with a piece of batting and backing larger than your final block size. Because of the nature of QAYG, I find that even with spray basting and high-quality fabric and batting, my blocks tend to stretch and warp (they do so the most on the "curvier" types of QAYG, like my Bloomin' technique above). By having extra batting and fabric (just an inch or two inches), I can easily square up a block when I've reached my desired size.
Prevent Bleed Through
Sometimes I'll use a lighter fabric on top of a darker fabric. I didn't like how the darker fabric showed through the lighter fabric, particularly after quilting, so I have started keeping a stash of inexpensive white fabric scraps to use when I don't want any bleed through.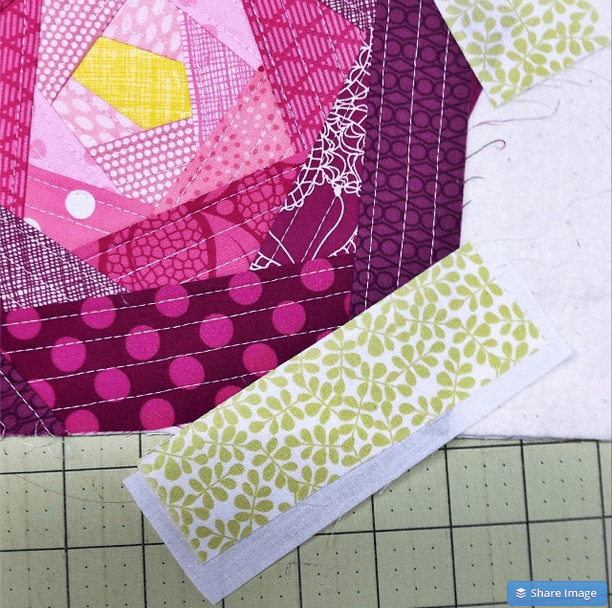 Just put the scrap under the fabric so that when you fold over and iron, there is no bleed through!
Avoid Parallel Lines
This one really only applies to my Bloomin' technique, but I think it will save people some headaches. One of the things that I try to do is avoid parallel lines when I'm placing my fabrics. I look at the pieces I've already sewed down, and then try to make sure there are no new pieces that run parallel to already-placed pieces — close, but never parallel. It makes it much easier to get the flower effect of this technique.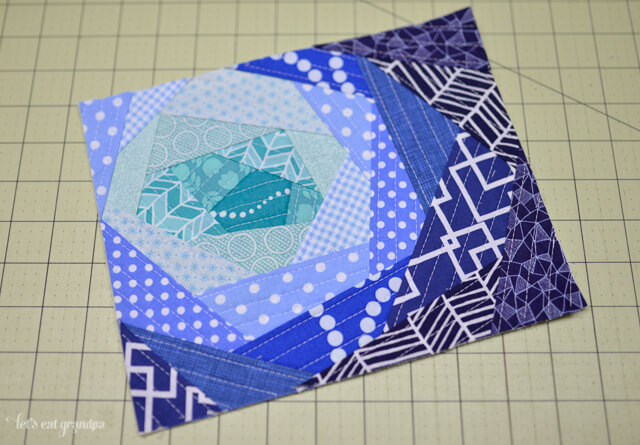 Plan Ahead, Just a Bit
No matter what I'm working on, I always lay out the fabrics in the order I plan to use them. I work in a lot of gradients, and this helps me have a vision for what the final block might look like.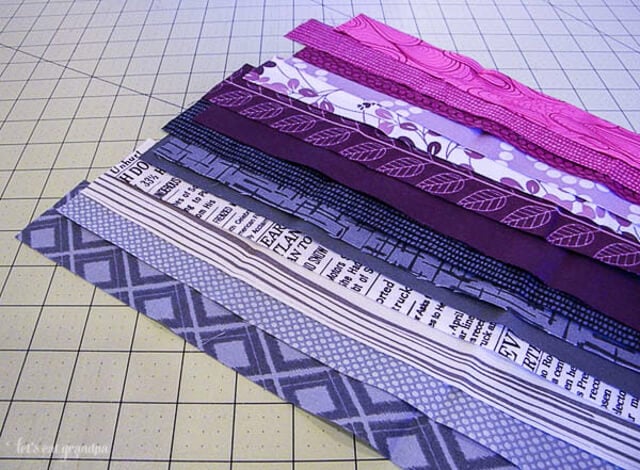 Think Outside the Square
As quilters, I think we sometimes get stuck thinking only about blocks. But quilt-as-you-go is great for lots of small projects! I love these stockings I made last Christmas, which show the versatility of the technique.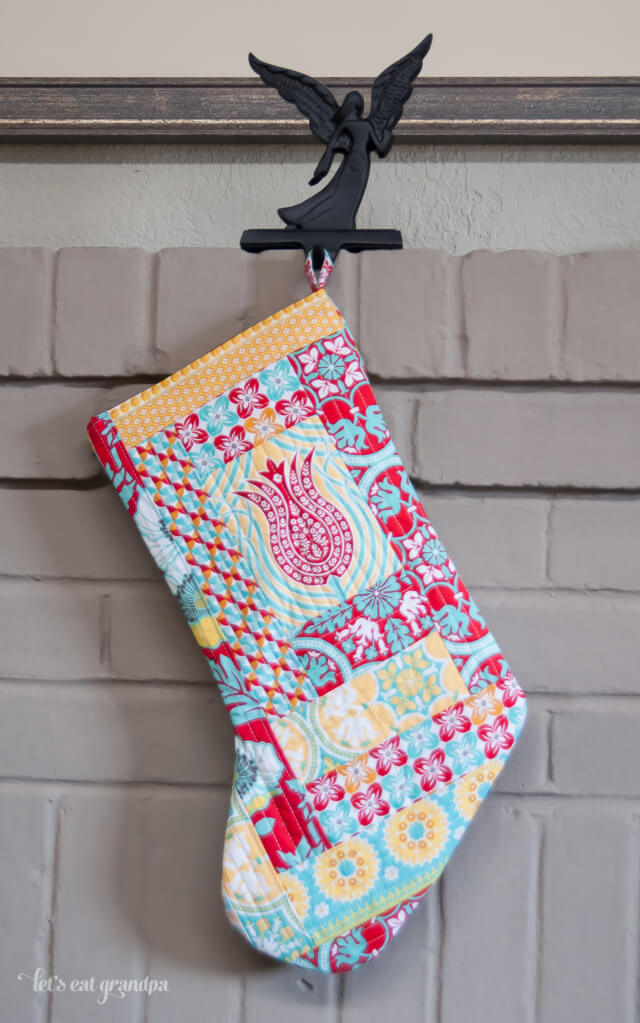 I hope you've learned a bit more about quilt-as-you-go, and that some of my tips give you inspiration to start a new quilt-as-you-go project soon!