Last updated on February 28th, 2018 at 12:56 pm
If you're struggling to make your house feel warm and inviting, these five suggestions will help—without breaking your budget.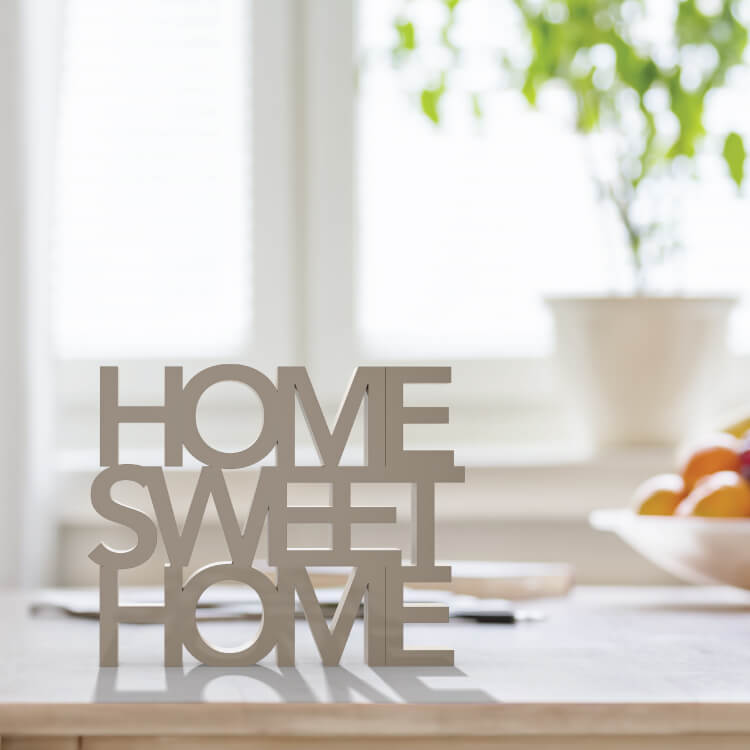 I was talking with a friend the other day and she was telling me how her house feels like just that…a house. A place where she and her family happen to live. She was having a hard time making it really feel like a home. But she didn't know what was missing or how to make it feel more like it was a place she really wanted to be—without spending a ton of money.
After talking for a while, we came up with a few ideas for adding touches that were easy to do and could help her take her house to a home. I've included some ideas from my own blog as well as from others I love.
Add Art
My friend's walls are mostly bare. She does have some family photos and a few smaller pieces that she's had for years but doesn't love.
Buying art, however, is often expensive. Luckily, it's pretty easy to do some homemade art and not spend a lot of cash. You can do a gallery wall of free printable images (search Pinterest for amazing ideas) with thrifted frames. Or, adding large-scale art, particularly, helps take a space from boring to brilliant.
Here are three ideas that I love that don't require all that much "artistic ability" but are striking nonetheless:
** please pin from original sources **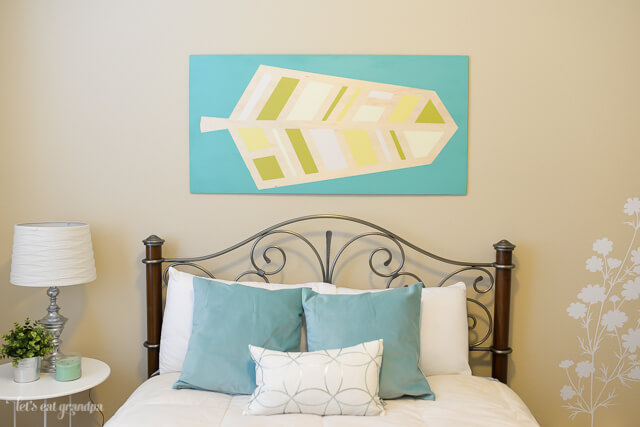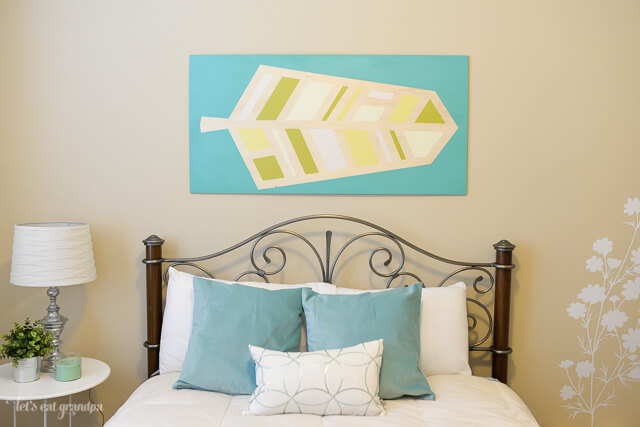 Giant Feather Artwork  |  Hey Let's Make Stuff
Gold & Navy DIY Artwork  |  The Suite Life Designs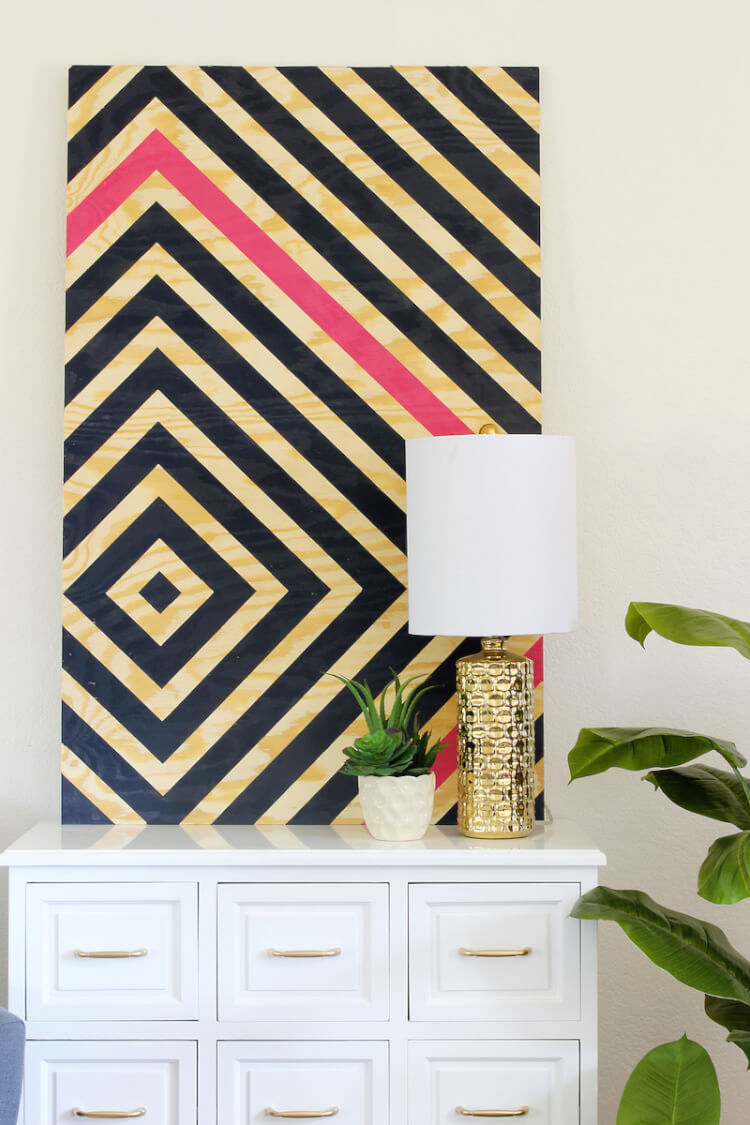 DIY Diamond Ripple Wall Art  |  Classy Clutter
Add Texture
A lot of times, decor can end up feeling really flat. I know I struggle with this in my own house, because my tendency is toward solids and geometric patterns (note the artwork I love above!). But adding a bit of texture to a house can make it feel multi-dimensional and that can really help keeping it from feeling uninteresting.
Some ideas include burlap, sticks/twigs, feathers, fur, wood, tufting, crochet, knitting, fabric, and lace. Texture works well in wall decor, pillows, blankets, small pieces of furniture (like ottomans). Here are a few DIY ideas: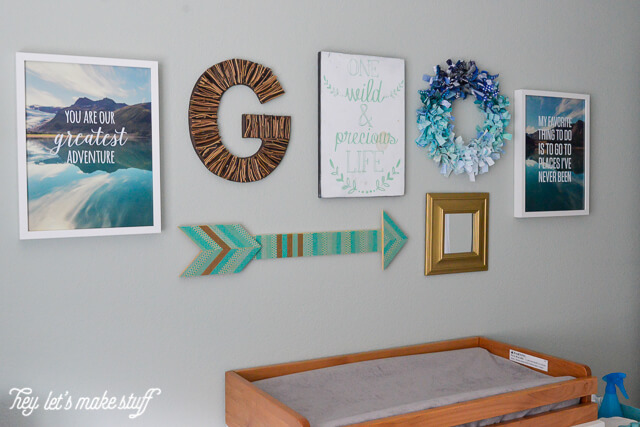 Twig Initial  |  Ombre Wreath  |  Hey Let's Make Stuff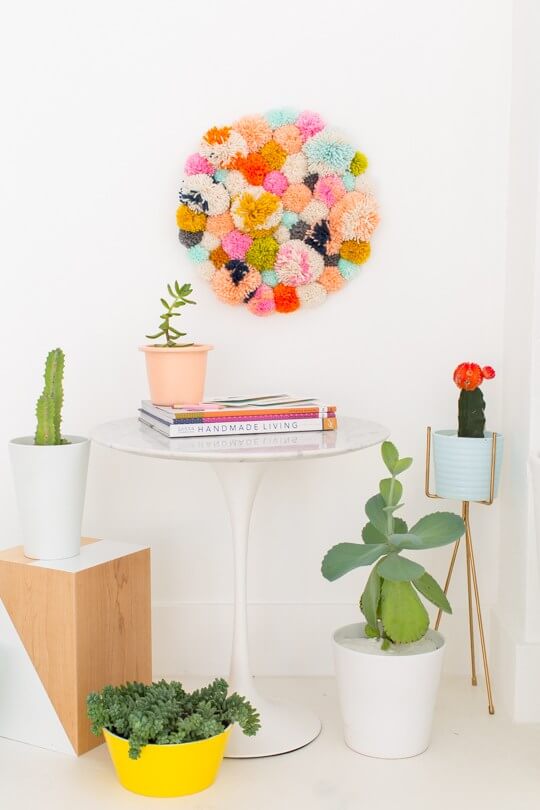 Pom Pom Wall Hanging  |  Sugar & Cloth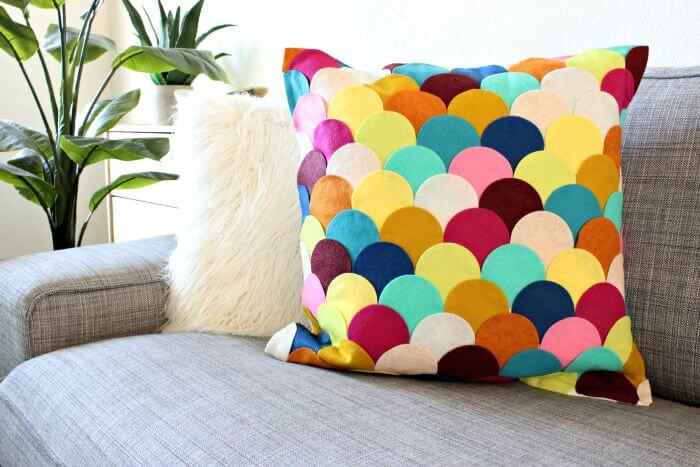 DIY Scallop Pillow  |  Classy Clutter
Add Life
It's really amazing what adding a plant or flowers can do to bring life into a house. If you have a green thumb, start with some simple, inexpensive plants like a philodendron, fern, or aloe. I don't have a green thumb at all (I'm busy keeping two babies alive!), so all of my plants and flowers are faux. Here are a few fun projects that will bring life into your house, without giving you anything you may actually kill.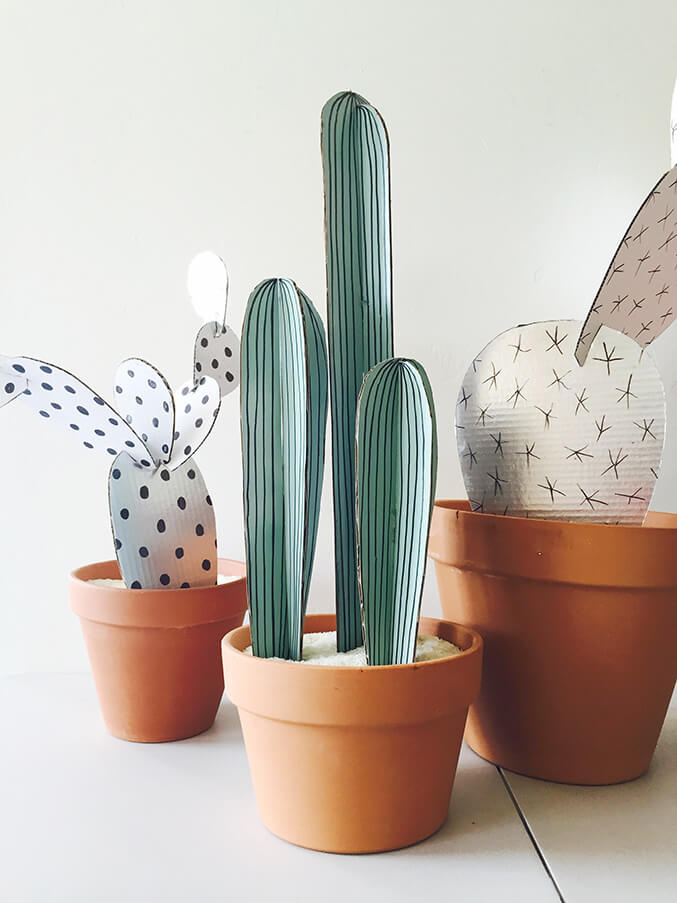 Cardboard Cacti  |  The House that Lars Built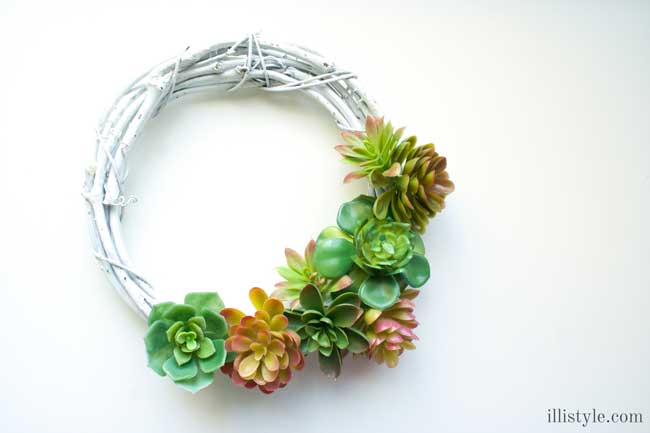 Easy Faux Succulent Wreath  |  illistyle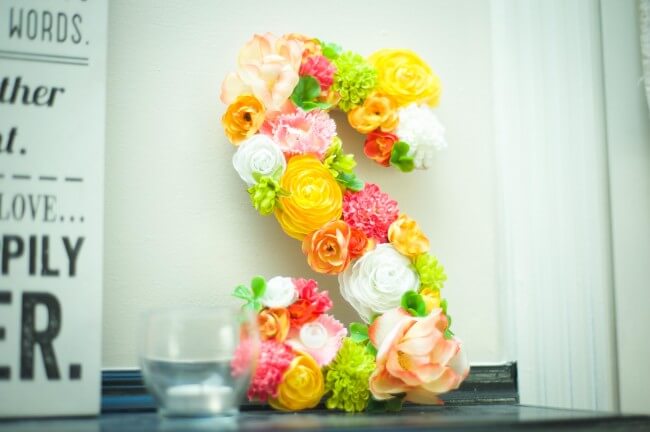 DIY Floral Initial  |  Oh My Creative
Add a Scent
There's something about walking into someone's home and smelling something absolutely amazing. Baked cookies, delicious barbecue, calming lavender—a scent can really make a place feel like home.
Here are a few different ways to make your home smell inviting.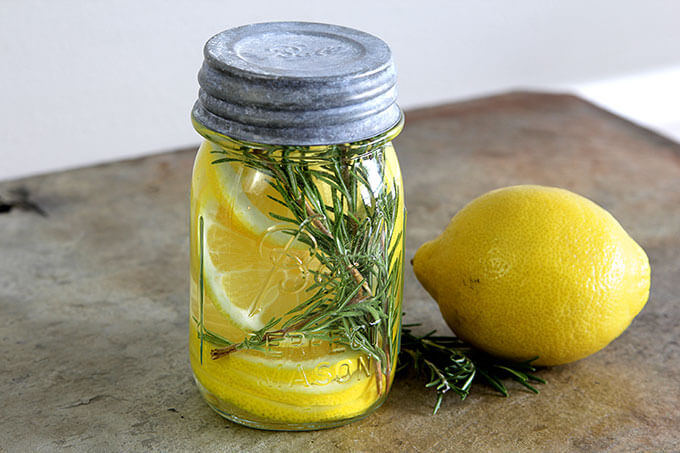 DIY All-Natural Room Scent  |  House of Hawthornes
Homemade Air Freshener  |  Living Well Mom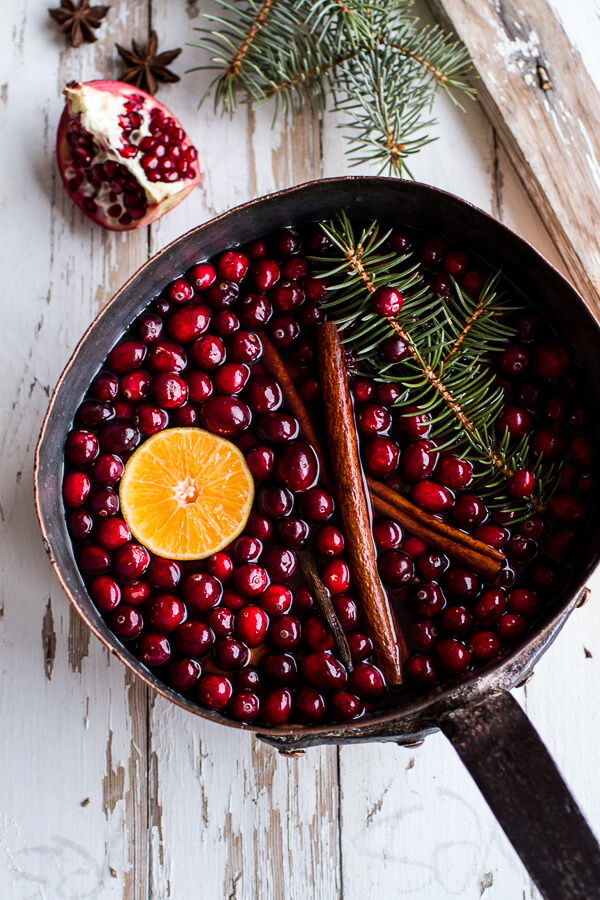 Christmas Blend  |  Half Baked Harvest
Add Personal Touches
Of course, the best way to make a house a home is to add reminders of the family, friends, and memories you love. You can do this by adding photographs and other memorabilia to your home. Make these memories even more special with a DIY project, like one of these: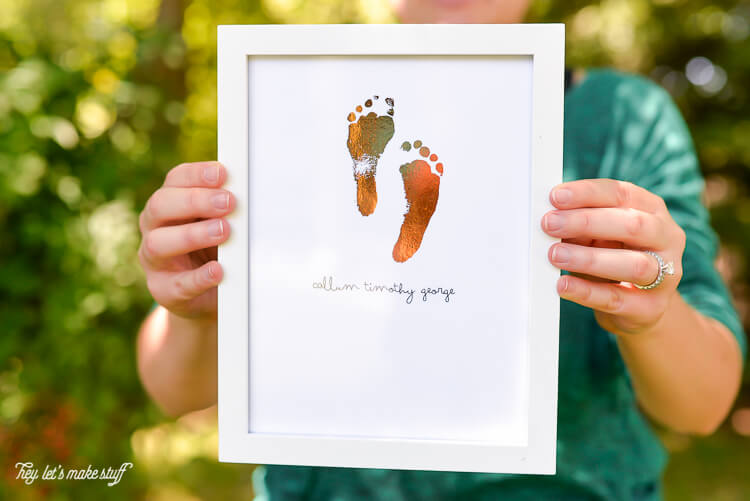 Foiled Baby Hospital Footprints  |  Hey Let's Make Stuff
DIY Wood Block Instagram Gallery Wall  |  East Coast Creative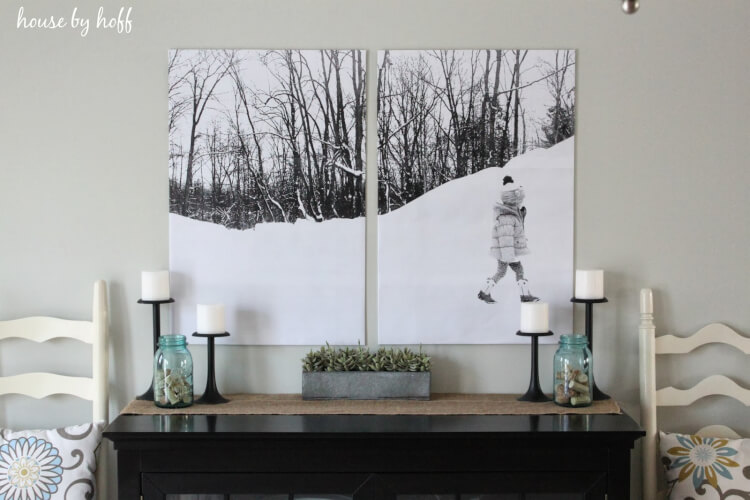 $10 Split Photo Wall Art   |  House By Hoff
---
It doesn't take a lot of money to make small changes to your house to make it feel more like a home and a place you really love living. What are your favorite things that make you really love your home?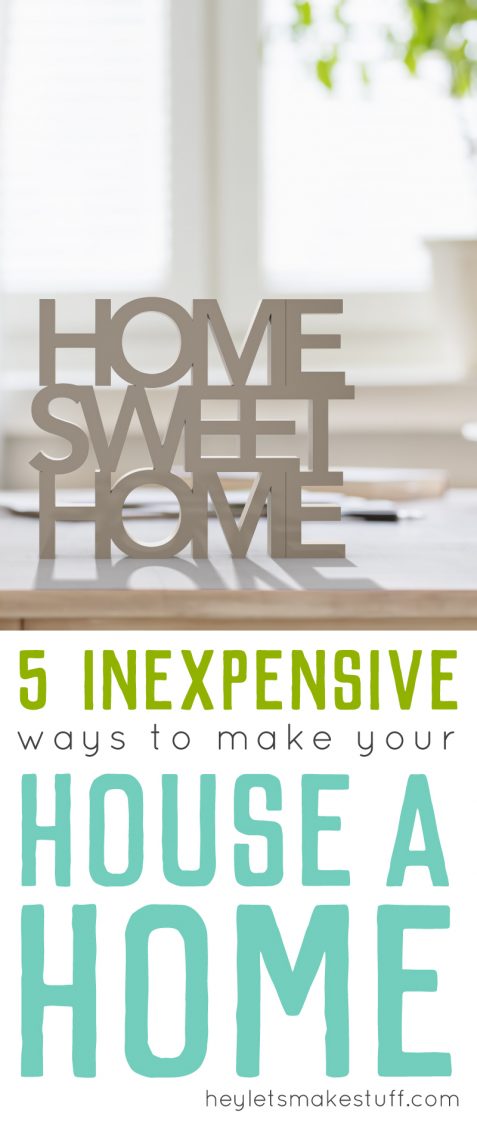 Home Ideas You'll Love