There are so many sewing tools to choose from. Here are my favorite picks and the ones I use all the time.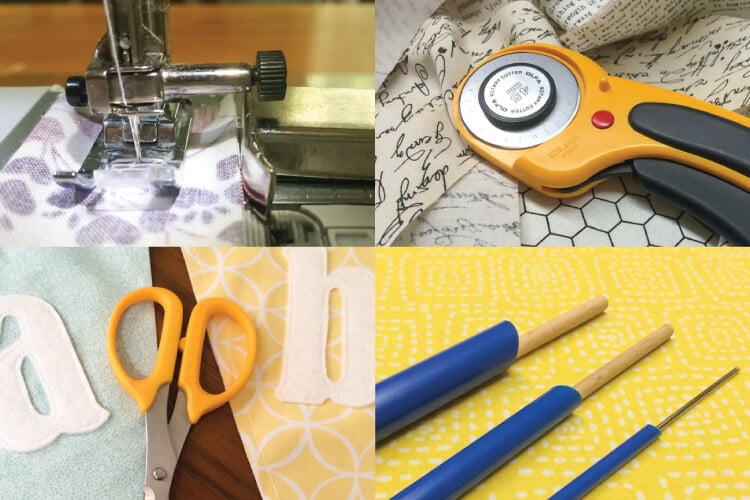 A while back, I shared five of my favorite sewing tools and supplies — and today I'm sharing another five! Hope you are finding some new products that will help make your sewing and quilting easier and better!
If you make anything that requires turning a tube of fabric right-side out (like straps, for instance), you will definitely want a Dritz Quick Turn tool.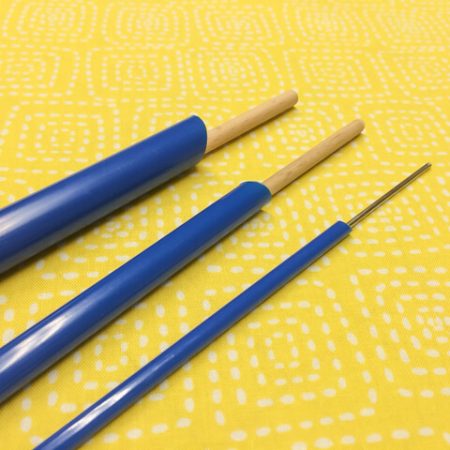 Using the tube and the, uh, pusher, you can easily turn tubes of fabric — saving yourself hours of carpal tunnel hand cramps! It's approximately eleven billionty times easier than using a safety pin. It's science.
Read More…
I used to have a regular rotary cutter, one where I had to manually slide the blade cover to shut it. While I never sliced my hand open, it was only a matter of time.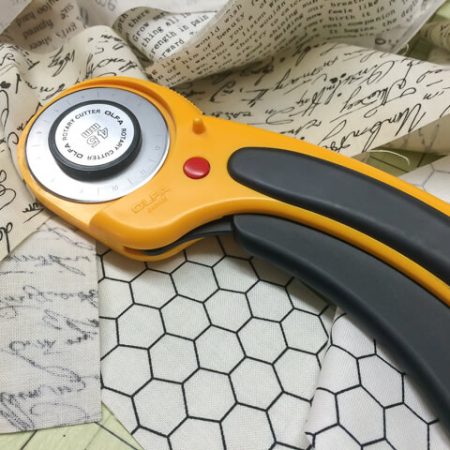 But what I really love about my cutter now is that my blades end up lasting so much longer — with the blade constantly protected, I rarely nick it on things, meaning my expensive blades last A LOT longer.
Read More…
Mary Ellen's Best Press is by far my favorite starch. And it's not really starch. It's like unicorn tears. It gets fabric really crisp without leaving any flaky residue.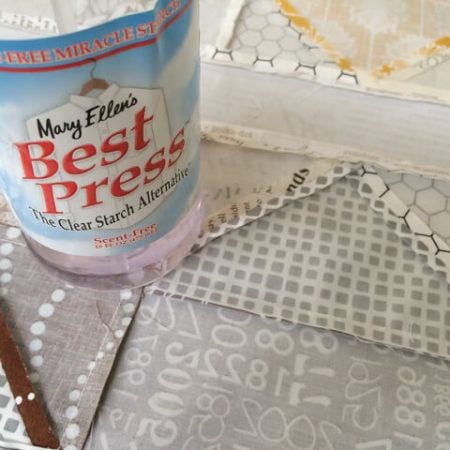 If you're working with shifty shapes while quilting (like triangles), a bottle of Best Press will be your best friend!
Read More…
Back at the Sewing Summit, we found the world's most amazing pair of little scissors in our swag bags.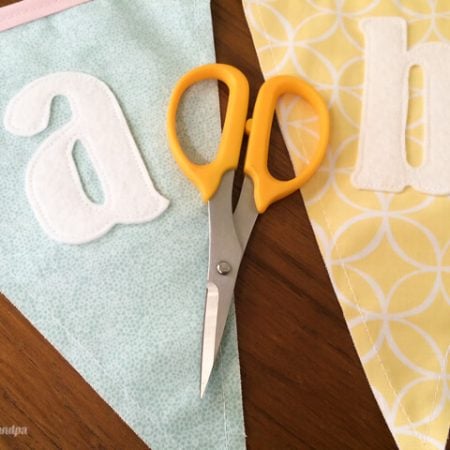 These tiny little Olfa scissors are wonderfully sharp and are perfect for traveling and can cut the most intricate designs, especially for applique. Plus they are very comfortable to hold for such a tiny pair!
Read More…
My seams are usually 1/4″ when I'm quilting, but I often need a different seam allowance when sewing other things.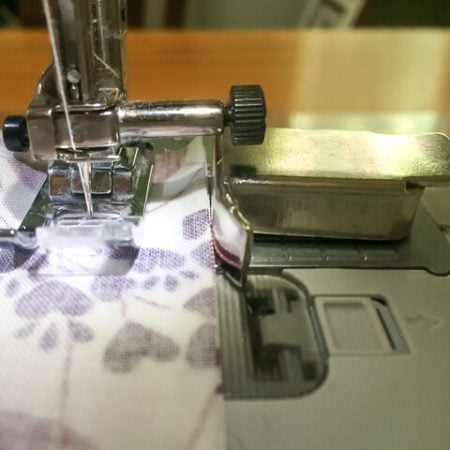 This little magnetic seam guide snaps onto my sewing machine's throat plate and acts as a guide to sew any seam allowance you might need! Comes in handy when sewing a 5/8″ seam on clothing patterns and is much more accurate than trying to follow the guiding line on the throat plate.
Read More…
Now that I've shared all ten, tell me — what are your go-to sewing tools?