These are the sewing tools that I use most often. With so many sewing tools out there, here's some help picking the best.
Happy Friday, my lovelies! Today I'm sharing five of my favorite sewing tools and supplies — with five more favorite sewing tools here! Some of these may be familiar to you, but I'm hoping you'll discover some new favorites as well.
I pinned the binding on my first few quilts, and it was pretty much a stab-fest. I bled on my nephew's quilt because all the pins were facing in the direction that was best for sticking me under my thumbnails as I sewed on the binding. I'm pretty sure that's a form of torture.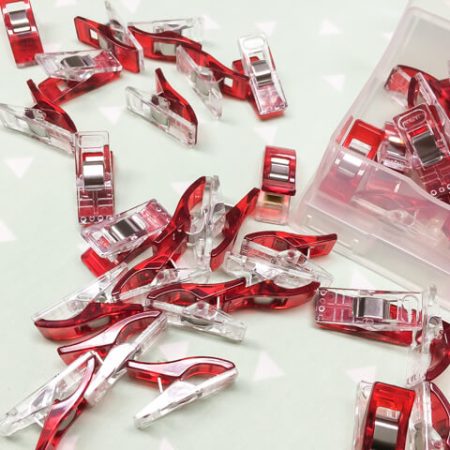 Then I discovered Wonder Clips. They are perfect for attaching binding, either by machine or by hand. They grip the binding without distorting the fabric at all. And best of all — I have yet to bleed while using them! They are a little pricey, but well worth the cost.
Read More…
If you use a ruler and rotary cutter, I can't recommend these little sandpaper dots more highly. You put them on the bottom of your cutting ruler and it keeps the ruler from sliding over your fabric.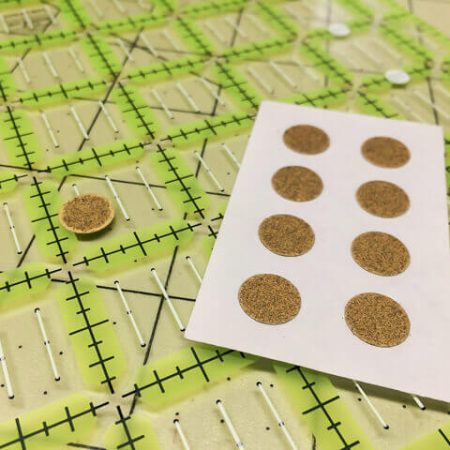 I know that my cutting has been much more accurate since I started using the dots. After a while, they do wear down — just peel them off and stick on a new set in the corners!
Read More…
I have a lot of scissors I love (and I'll share another pair next week!), but today I want to gush about my micro-serrated scissors.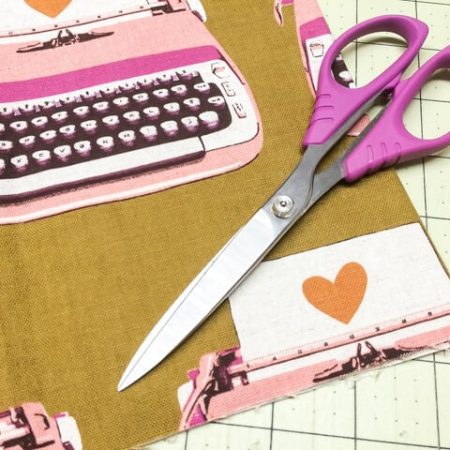 I love how the micro-serrated blade grips the fabric while I'm cutting. They make cutting out intricate designs in felt (like letters) much easier than a traditional blade. Plus the light zipping sound they make as they cut is highly satisfying!
Read More…
I'd like to pretend that I never make a mistake, so I never have to use a seam ripper. HA! I rip all the time, as does every other sewer I know. Ripping isn't that difficult, but it leaves threads everywhere.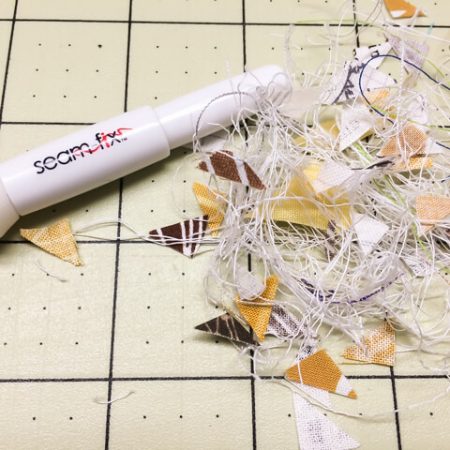 Then I found the Seam-Fix. It's a seam ripper with a, well, rubber beehive on the end. Rubbing the end of the Seam-Fix across all those little threads helps pick them up — saving you a ton of time picking them yourself!
Read More…
To say that I love my magnetic pin cushion is an understatement. My aunt gave me hers when I first started sewing and I can't imagine sewing without it.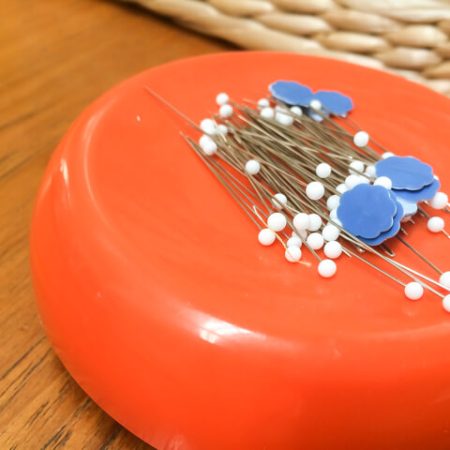 Whenever I have pins, I can just chuck them in the general direction of the pin cushion and the strong magnet reaches out and grabs the pin. It's so easy when I'm sewing quickly!
Read More…
Now that I've shared five, tell me — what are your go-to sewing tools?