These totally rad free printable 90s-inspired First Day of School signs are all that and a bag of chips! Print them out to document the first day of school with your kids, from pre-k through high school. Updated for the 2019-2020 school year!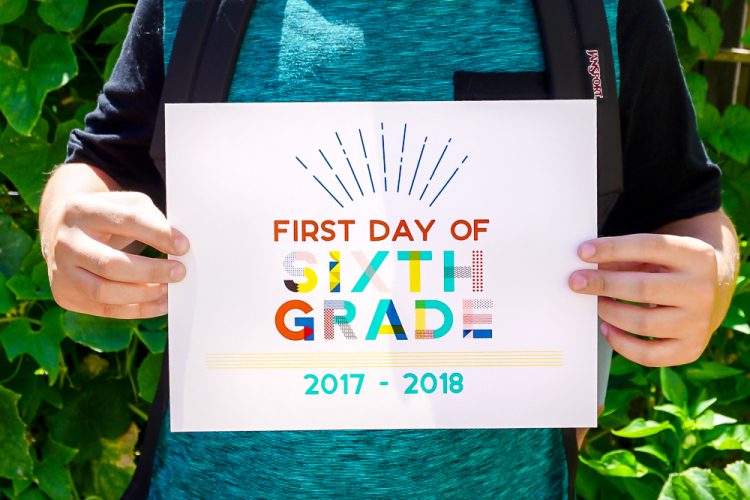 Parents…are you ready? It's almost time to send your kiddos off to school! Today I have a set of printable First Day of School printable signs for you, inspired by the 1990s! If you've been in any store lately, you'll probably have noticed that the 90s are back in a big way—overalls, choker necklaces, tie dye, and even Lisa Frank. 6th grade me is SO excited (though 30-something me realizes the pitfalls of a crushed velvet leotard!).
These first day of school signs harken back to that era—bright colors, rad fonts, awesome graphics. This is the first day of school sign that Zach Morris would have held and it would have been awesome.
The set includes printable PDFs for preschool all the way through senior year! Print them out to commemorate the first day of school this year! They have been updated for the 2019-2020 school year!
Download the First Day of School Printables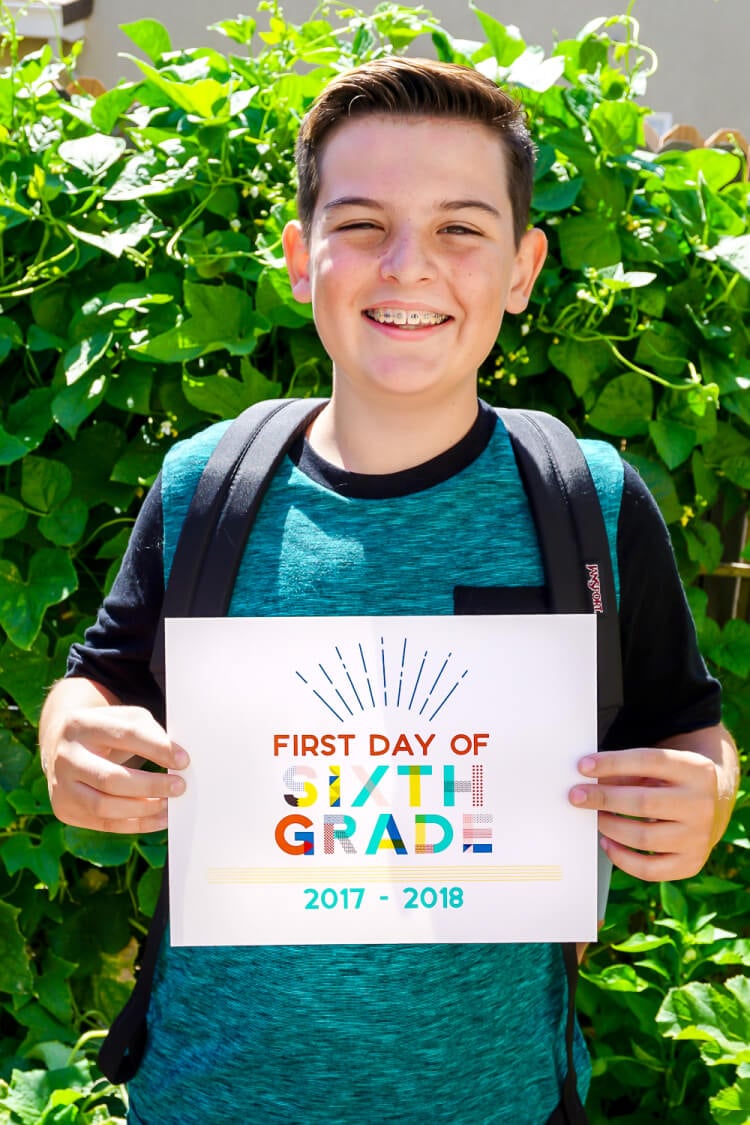 A big thank you to my girl Heidi over at Happiness is Homemade and her son for helping me photograph this post—one of these days I'll have my own school-age kids to be my models. But until then, my friends are so great to come through for me!
More Back to School Ideas
Back to School Must-Haves
amzn_assoc_placement = "adunit0"; amzn_assoc_search_bar = "true"; amzn_assoc_tracking_id = "leseagr-20"; amzn_assoc_search_bar_position = "bottom"; amzn_assoc_ad_mode = "search"; amzn_assoc_ad_type = "smart"; amzn_assoc_marketplace = "amazon"; amzn_assoc_region = "US"; amzn_assoc_title = "Shop Related Products"; amzn_assoc_default_search_phrase = "back to school"; amzn_assoc_default_category = "All"; amzn_assoc_linkid = "787aec9c2d5c0dff8b52cdfa2cb20eab";
Latest posts by Cori George
(see all)