Are you feeling lucky? Find the four-leaf clover in this cute DIY planter! A fun St. Patrick's Day project that will have everyone at your house searching for shamrocks.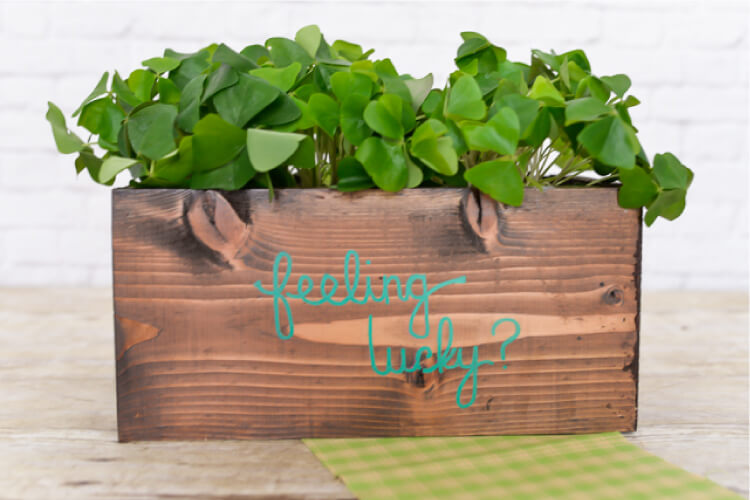 FOR MORE HOLIDAY CRAFTS, VISIT HEY, LET'S MAKE STUFF ON FACEBOOK!
It's almost St. Patrick's day — are you getting your green on yet? Today I'm excited to share my first project as a part of the 2015 Elmer's Craft It Crew! I'm excited to be working alongside Elmer's this year to create awesome projects for you all.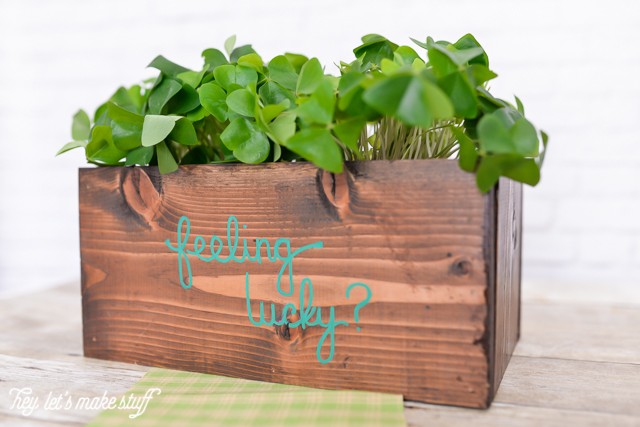 I don't have a lot of St. Patrick's Day decor, so I decided to make a St. Patrick's Day centerpiece planter box, filled with fresh shamrocks and the words "feeling lucky?" written across the side. I wanted to invite people to look through the clover to see if they could find one with four leaves — good luck!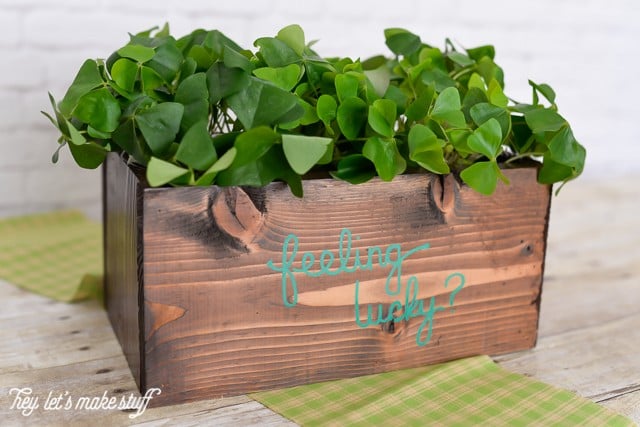 Why are four-leaf clovers good luck? According to Irish tradition, one leaf is for faith, one is for hope, one is for love, and if you get that fourth one — it's for luck!
Want to make your own feeling lucky clover planter box? Here's what you'll need:
DIY Planter Supplies
1″x6″ scrap of wood, at least 4′ long
Wood stain, if desired
Brad nailer or staple gun
Plastic bag
Small rocks or stones
Shamrocks (I got mine from Trader Joe's)
DIY Planter Instructions
First, you'll build the planter box. If you'd like, stain your wood. I used a leftover 1″x6″ from when we made our floating shelves so it was already stained.
Cut the wood into the following measurements:
One 10″ piece (the bottom)
Two 5.5″ pieces (the short sides)
Two 11.5″ pieces (the long sides)
I had Ryan cut down my wood for me because no one wants a clumsy pregnant woman using a chop saw.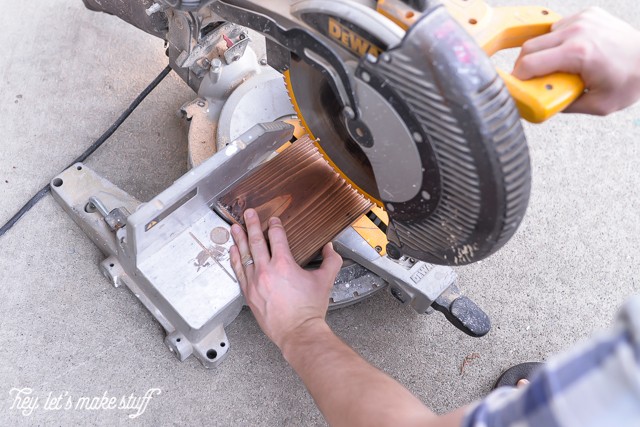 Assemble the box! First nail the short sides to each end of the bottom piece. Use a little Elmer's wood glue to help make it durable—and make sure to wipe any extra glue from the outside of your box.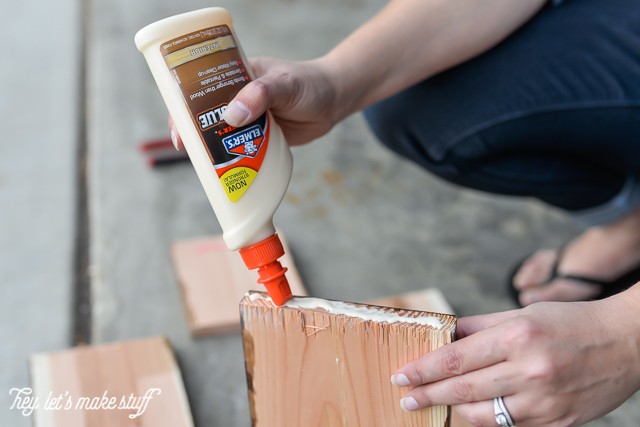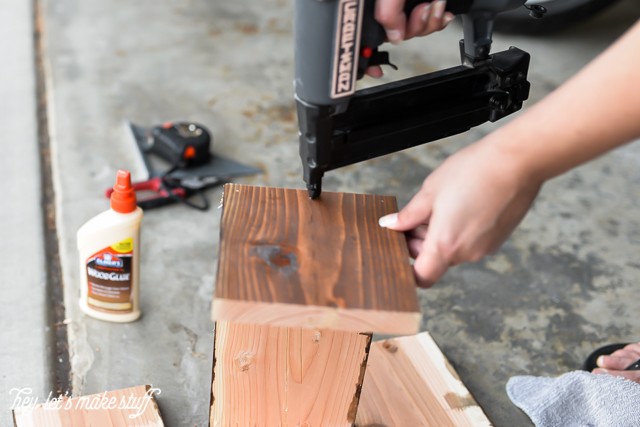 Then nail on the long sides to the box. You'll notice that I had some unstained edges from our cuts, so I just stained those to match the rest of the planter box.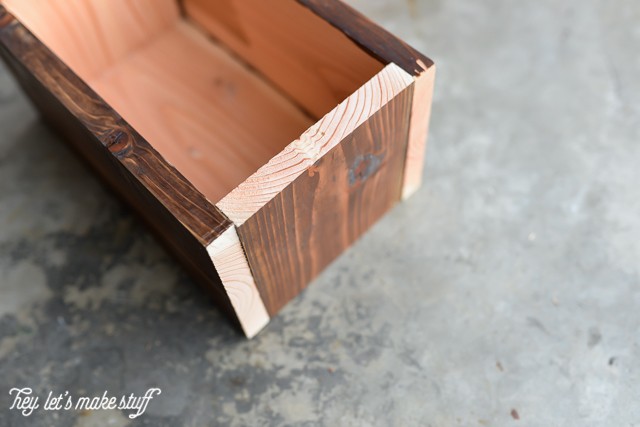 Once your stain is dry (at least overnight!) use an Elmer's Painters Marker to write "feeling lucky?" on one or both of the long side pieces. I just free-handed it, but you could write it lightly in pencil to give yourself a guide.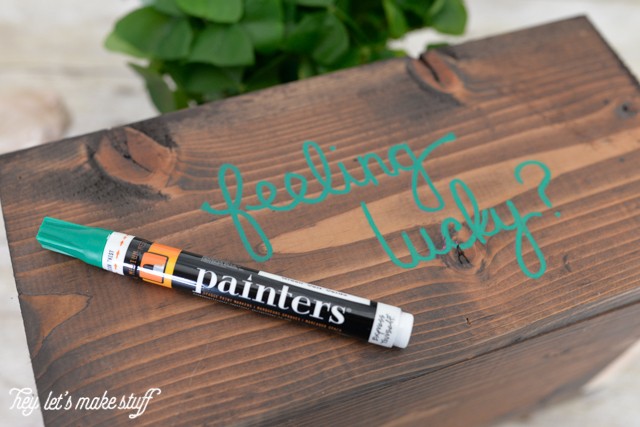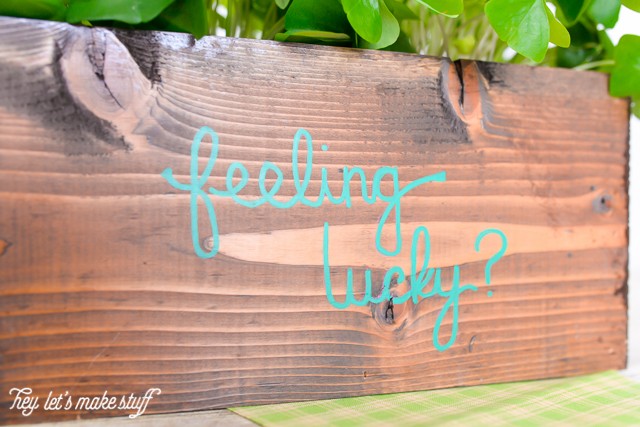 Elmer's offers a number of green Painters Markers—the one I ended up using was called just "green," though the citron and lime green also looked good. Elmer's paint markers are great because they are just easy to use acrylic paints that work on a variety of surfaces.
Now of course this little box isn't going to be waterproof as is, so line the box using a plastic bag.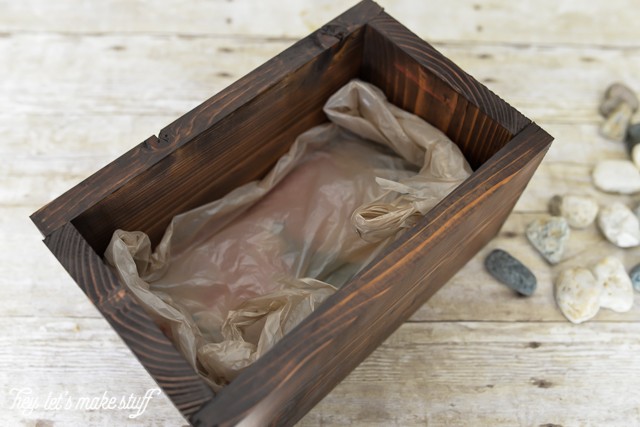 Add the rocks to the bottom of your plastic-lined box. This will help keep the plastic bag in place and also keep the roots of the clover from getting overwatered. This isn't a fool-proof way of waterproofing this box, so water lightly and carefully, and keep an eye for any leaks.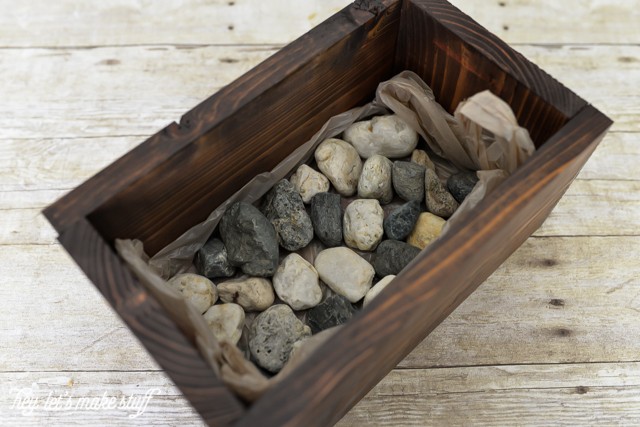 Plant the clover within the planter box. I took it out of its fancy St. Patrick's Day wrapping and planted it directly into the box on the rocks, breaking apart the soil a bit. You can always add additional potting soil if you think you need it.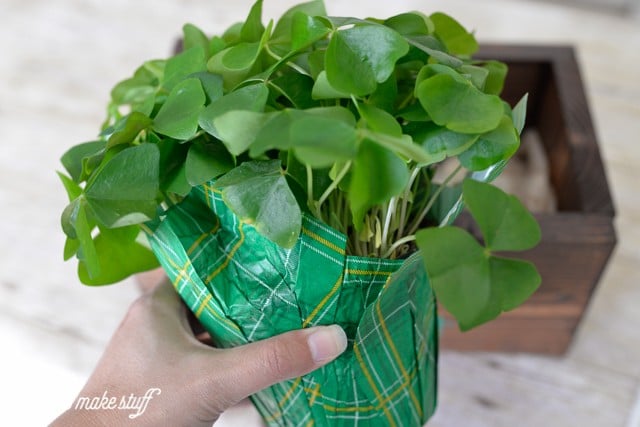 Once planted, you have a great St. Patrick's Day centerpiece, one that might perhaps bring one of your guests good luck if they find a four-leaf clover! Happy St. Patrick's Day, everyone!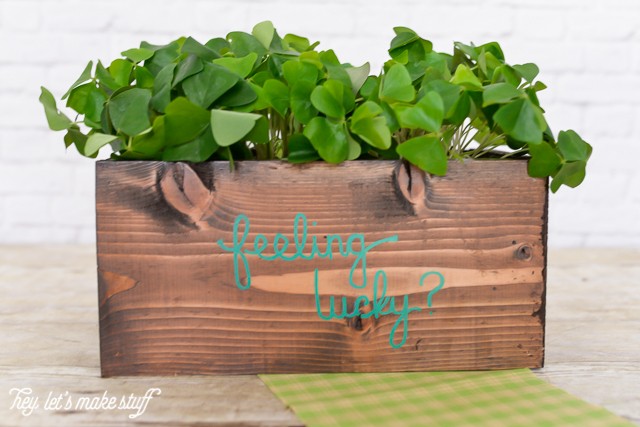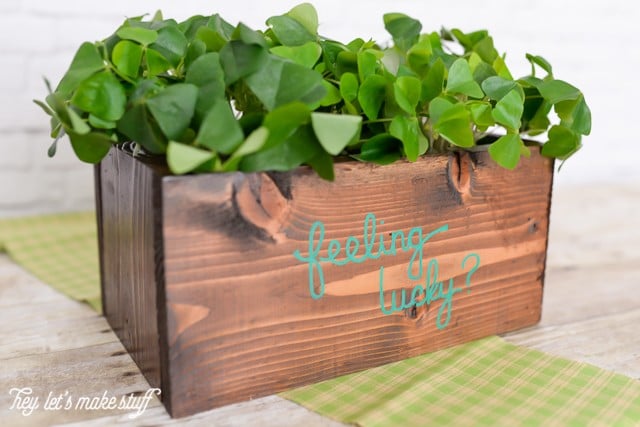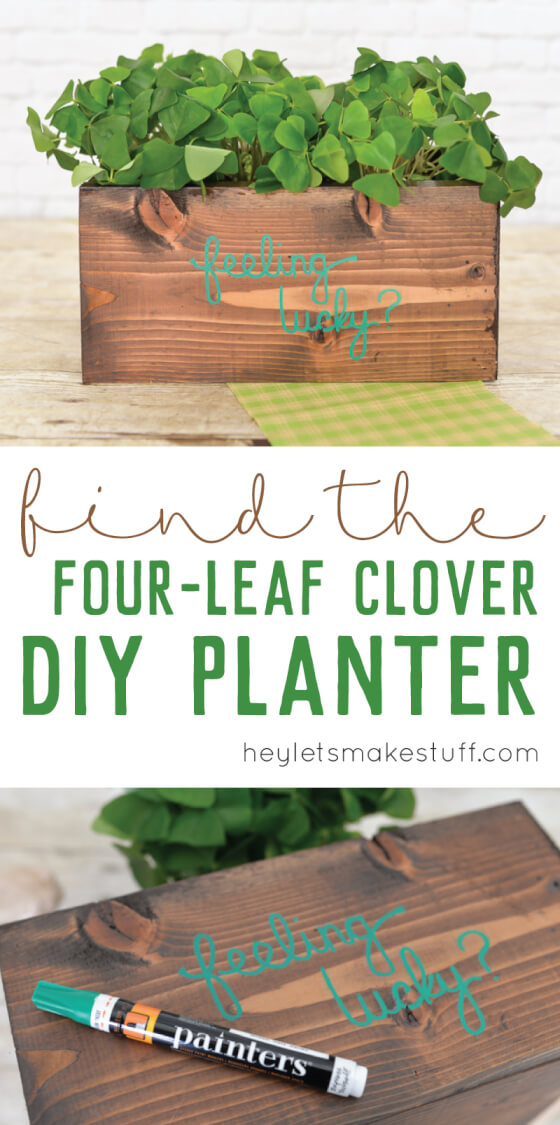 More St. Patrick's Day Ideas
TODAY'S TOP TEN POSTS