Don't have a wood burning tool? You can fake it using brown vinyl cut on your Cricut or Silhouette. Free cut files available for this project, too!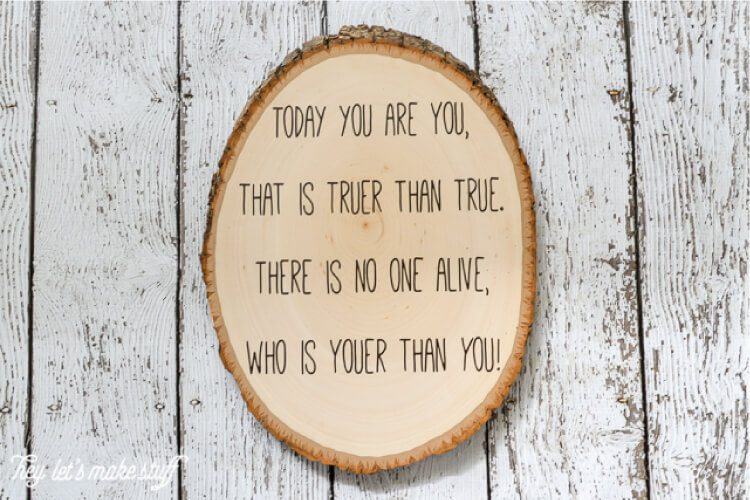 So many of my recent projects have been for our twins' nursery, but can you blame me? These little guys are always on my mind, mostly because they never stop kicking me! We have about six weeks to go (ideally) so of course I'm nesting like crazy. Which means lots of nursery projects!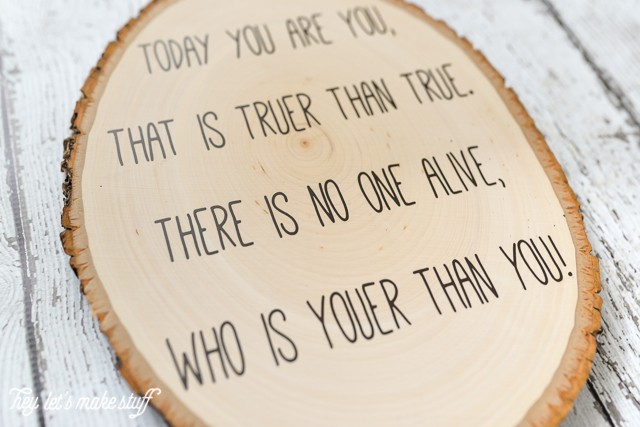 Today I'm sharing a quick plaque I made for the room. I read this Dr. Seuss quote a while back and I love the sentiment behind it:
"Today you are you, that is truer than true. There is no one alive, who is youer than you!"
I want to remind the boys (and myself!) that even though they are twins, they are just as much individuals. They have their own personalities, their own likes and dislikes, their own emotions, and their own passions. Having this little wood burned plaque reminder will help me treat them as individuals, instead of a unit!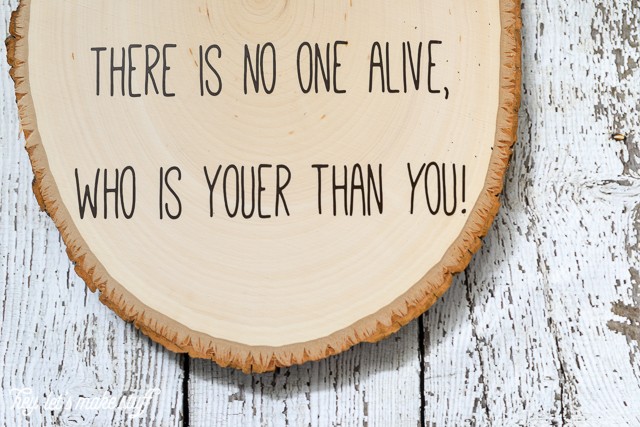 I found this wood plaque a while back, and thought about using it to burn the quote into. But I have been VERY clumsy in my pregnancy (even moreso than usual!) and the idea of using a tool like that scared me. So I decided to re-create the look using brown Cricut vinyl and a font that felt like it could be hand-burned — I like how it turned out, and no one got hurt in the process!
Supplies
Wood plaque
Cuttable vinyl
Transfer tape
A cutting machine
Cut files (download for free!)
Directions
Cut out the file on your Cricut or Silhouette. Weed out the extra vinyl, leaving only the letters on the backing paper. Using the transfer tape, cover the letters and press hard using the edge of a credit card or popsicle stick. Peel off the transfer tape, and the letters will release from their backing paper and stick to the transfer tape.
Line up the words on your plaque, and again, press hard using the edge of a credit card or popsicle stick. The wood is not the best backing for the letters, so you'll have to go slowly and carefully to make sure all the letters stick.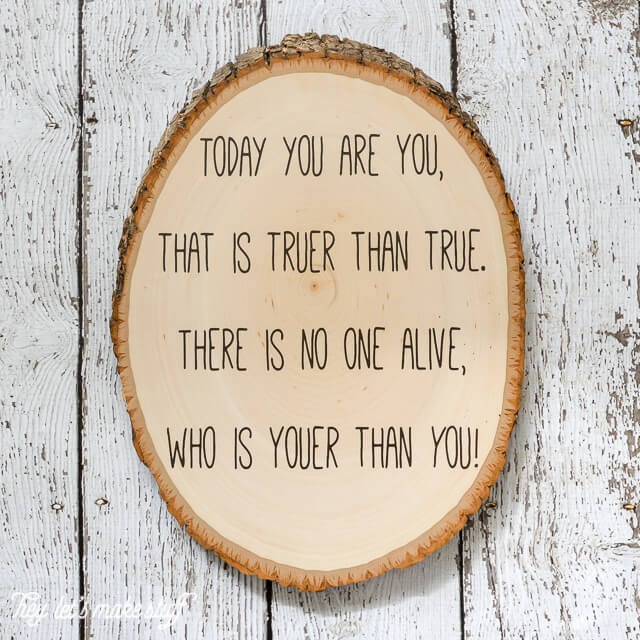 And that's it! I used Command Strips to hang it in the nursery, which you can read all about here.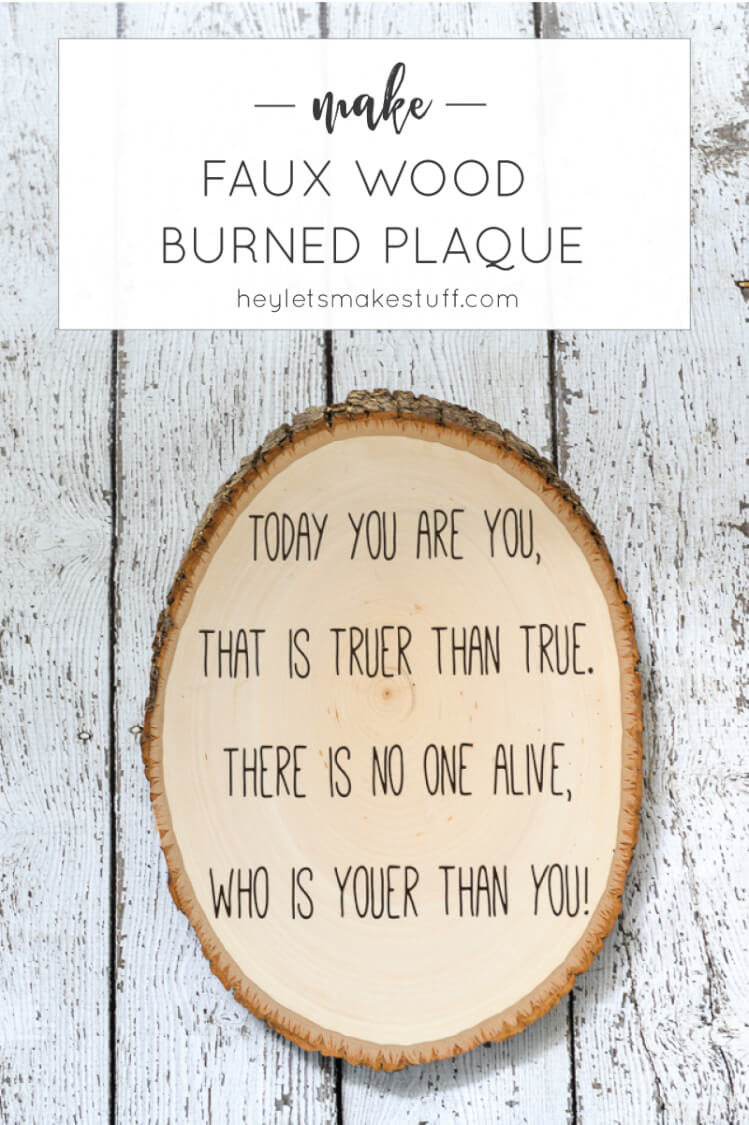 More fun with your Cricut:
TODAY'S TOP TEN POSTS