Last updated on January 19th, 2018 at 02:25 pm
This easy weeknight dinner, Polska Kielbasa Casserole with Peas and Rice, is real comfort food, and perfect for potlucks!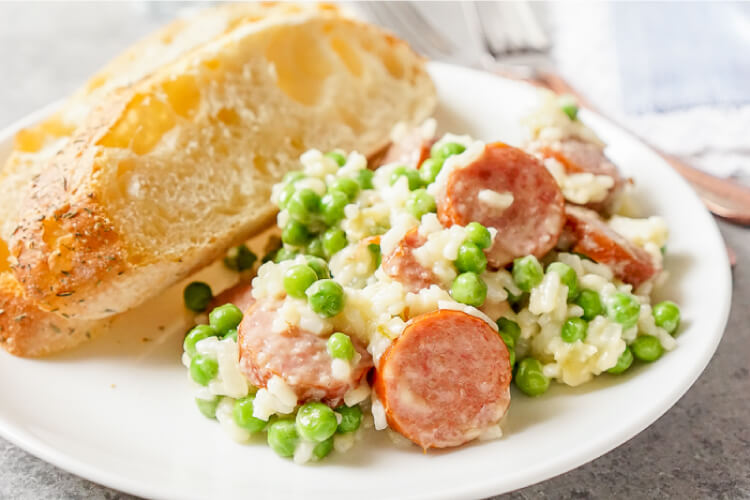 Like most parents, my dad and mom had a repertoire of recipes they would make when we were kids. Things that they knew we liked, that were easy to make, and that filled our hungry growing-kid bellies.
One of these was Polska Kielbasa Casserole with Peas and Rice. I don't know where this recipe came from, but it was a staple on our dinner table. To this day, it's my favorite comfort food. It's rich and creamy and the Kielbasa is just a little sweet.
And super easy to make as well!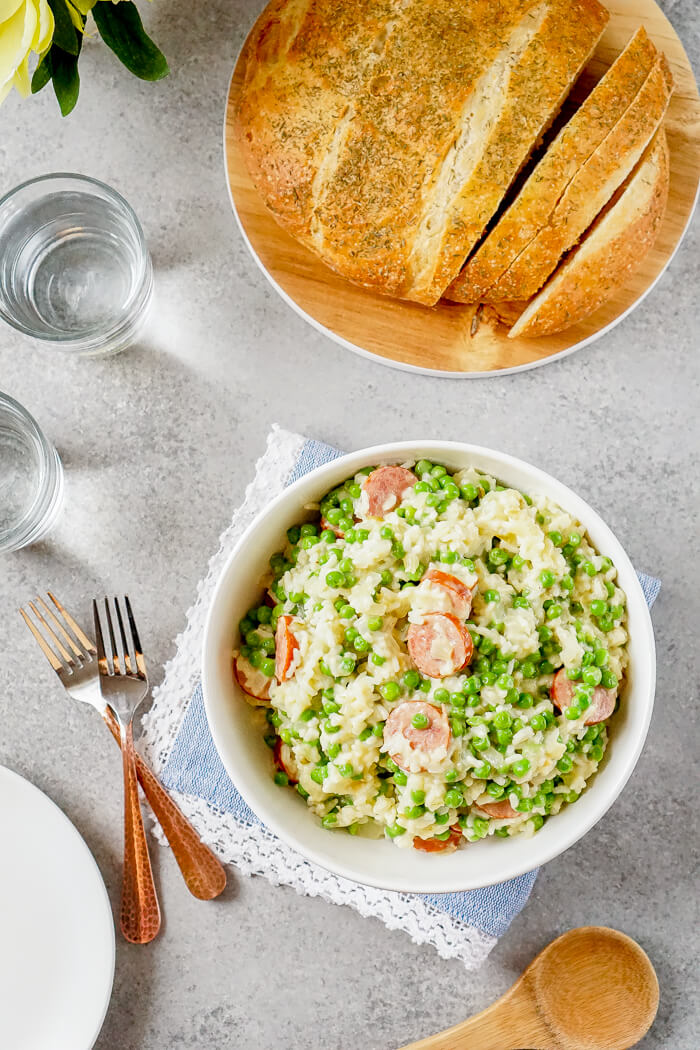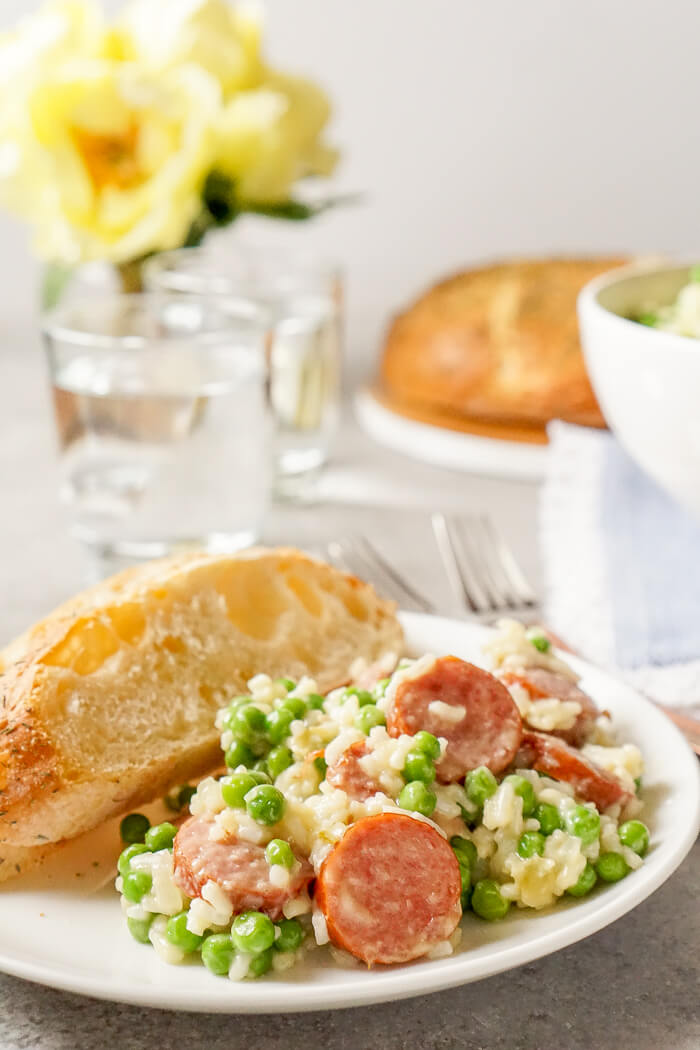 It's also a great casserole to take to potlucks — I've never brought any home afterward since people gobble it up!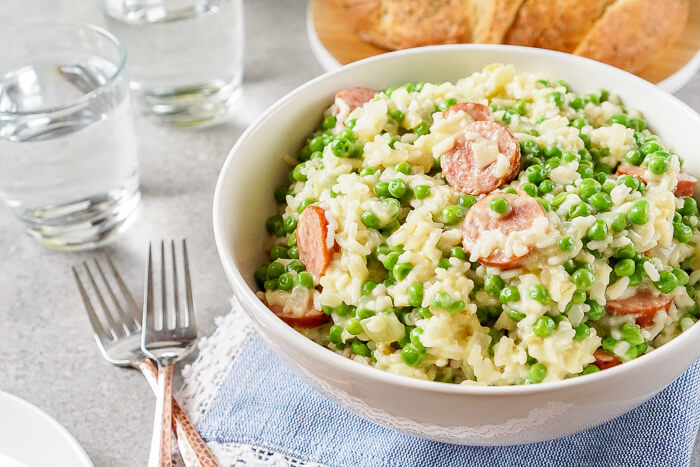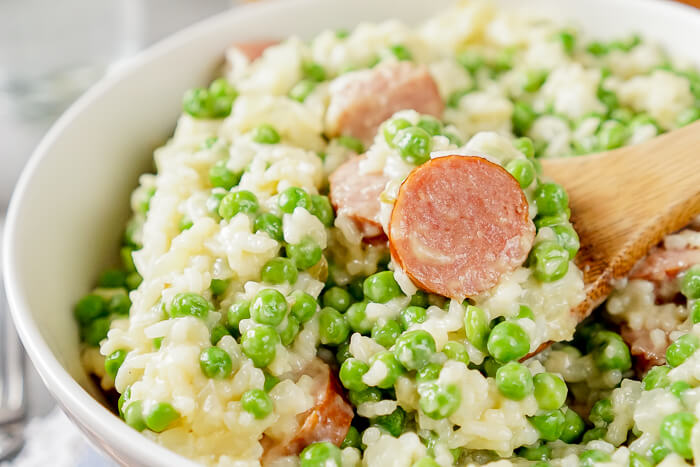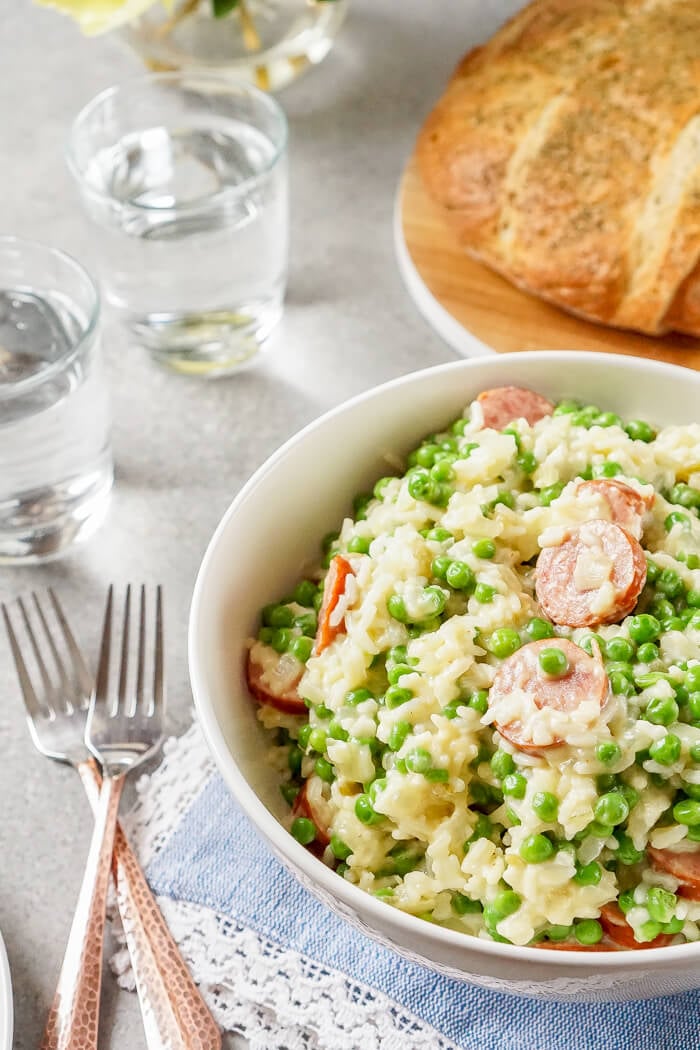 | | |
| --- | --- |
| | |
Cook the rice and water using your preferred method (rice cooker, on the stove, etc.), until rice is done.

While the rice is cooking, brown the kielbasa and onion together in a skillet, draining off the fat once cooked.

Cook the bag of frozen peas, either on the stove or in the microwave. Drain.

In a large casserole dish, combine the hot rice, kielbasa, onion, and remaining ingredients, and stir. The cheese should melt and the celery soup and milk will warm up.
Growing up, we used Kraft White Cheese Singles (because it was the 80s and that's what cheese was). I buy high quality cheese now, so I use swiss, or even pepperjack if I want a bit of a kick -- both are delicious!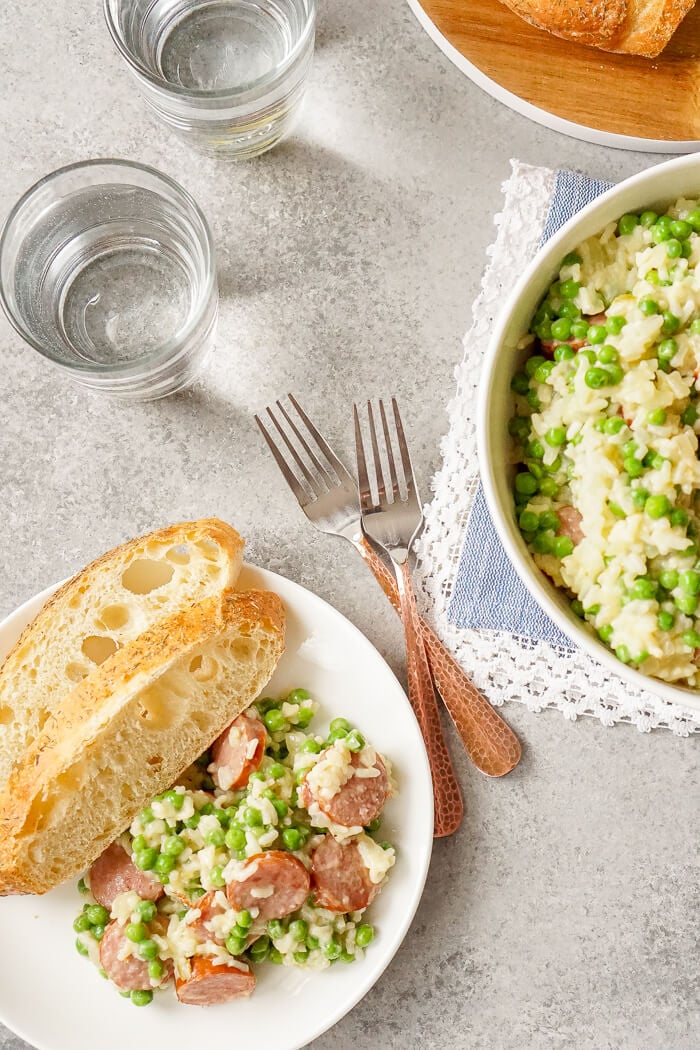 If you love Polska Kielbasa, you'll love this recipe, too: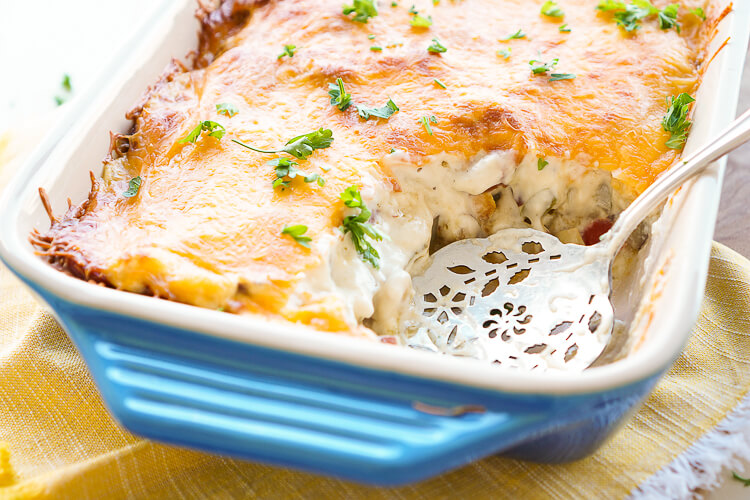 Creamy Priscilla Potatoes Casserole 

Meal plan with these dinner ideas: