Last updated on February 28th, 2018 at 01:02 pm
This easy summer pasta salad is perfect for barbecues and potlucks, with refreshing seasonal produce, flavorful ham and cheese, and a tangy dressing!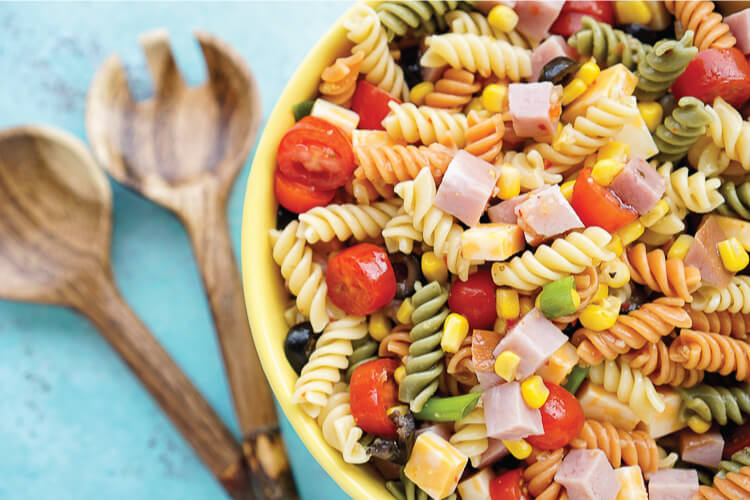 We are quickly moving into summer here in Northern California (the mercury is topping 100 for the foreseeable future — send me a pool, please!), which means we have tons of barbecues and potlucks on our calendar. While my Polska Kielbasa with Peas and Rice is my go-to potluck dish for most of the year, summer calls for something cooler and brighter. Enter my favorite easy summer pasta salad!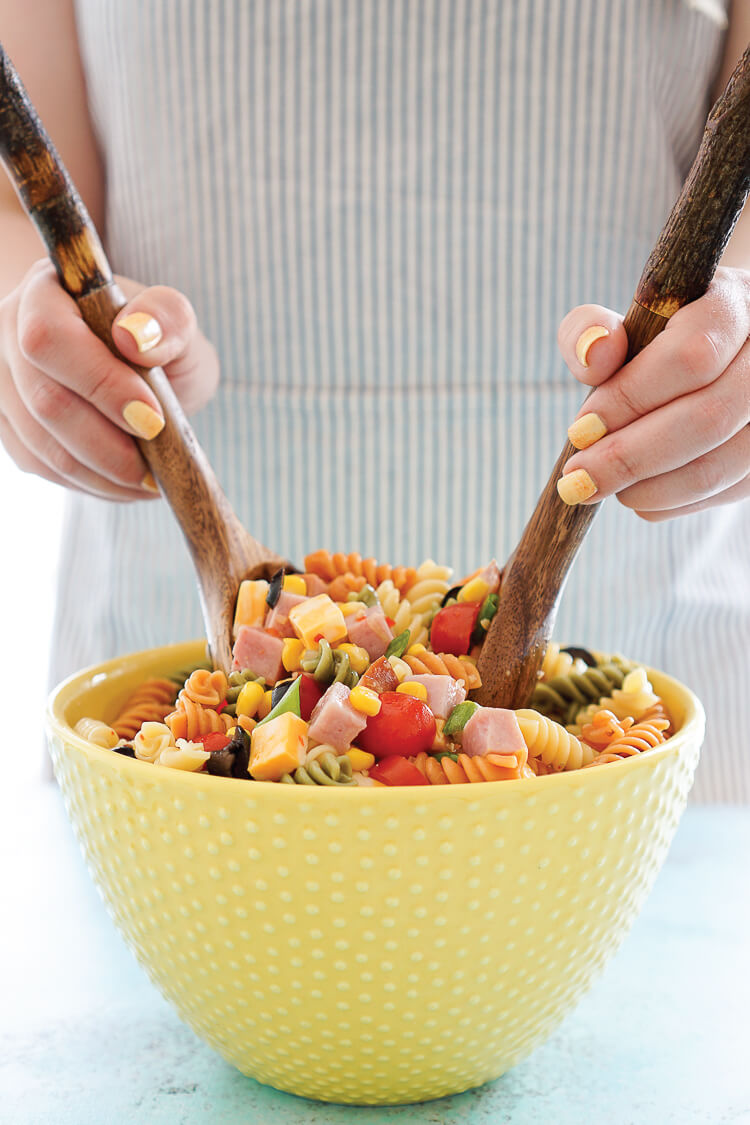 The key to this salad is the Cheese Fantastico dressing. You can use regular Italian, but man, the Cheese Fantastico is so so good. I have found it at most of our local grocery stores — I hope you can too! You can also get it on Amazon.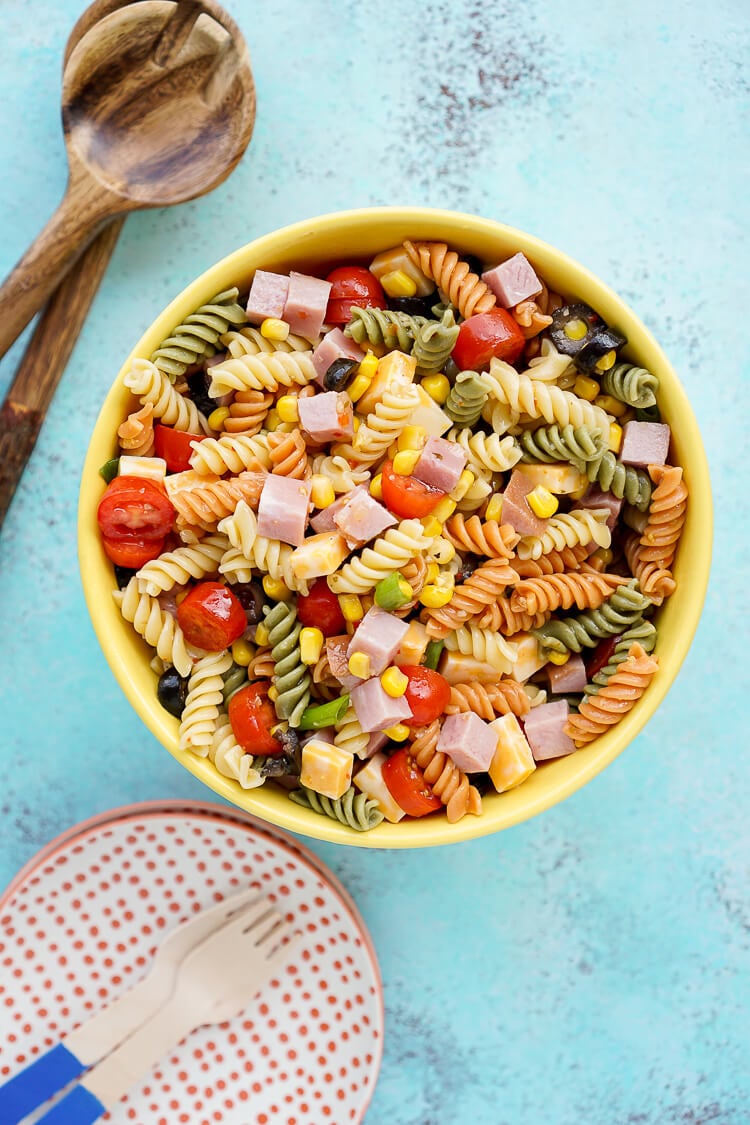 This recipe is very versatile. Have other veggies in your fridge? Add them!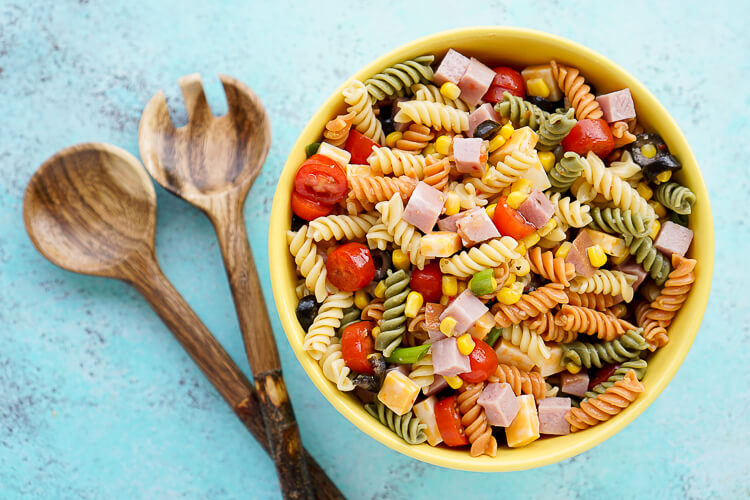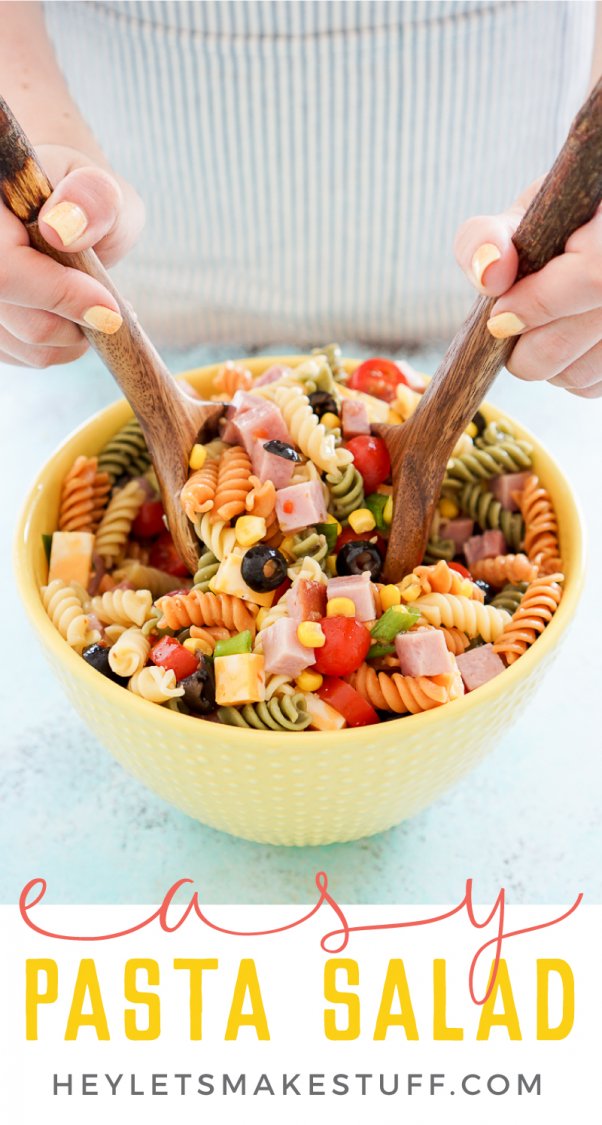 More Delicious Dinner Ideas