Want a Sweeter Easter? This Easter Sundae Easter Basket is filled with everything you need to make the ultimate ice cream sundae!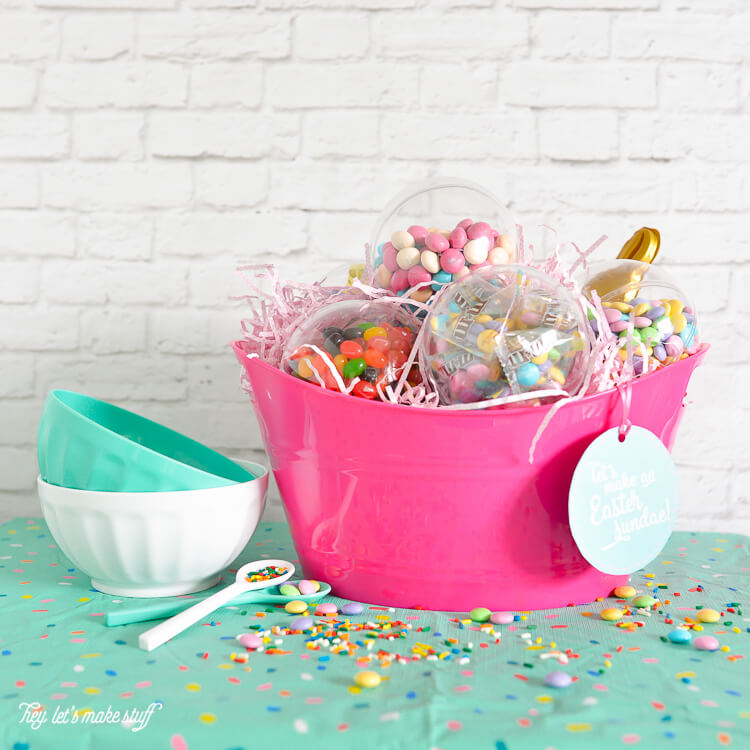 Easter is coming early this year—are you ready? I have a fun idea for a non-traditional Easter basket. I was inspired to create an Easter basket that includes everything you'd need to make the world's greatest Easter ice cream sundae! (Without the actual ice cream. Because…melty.)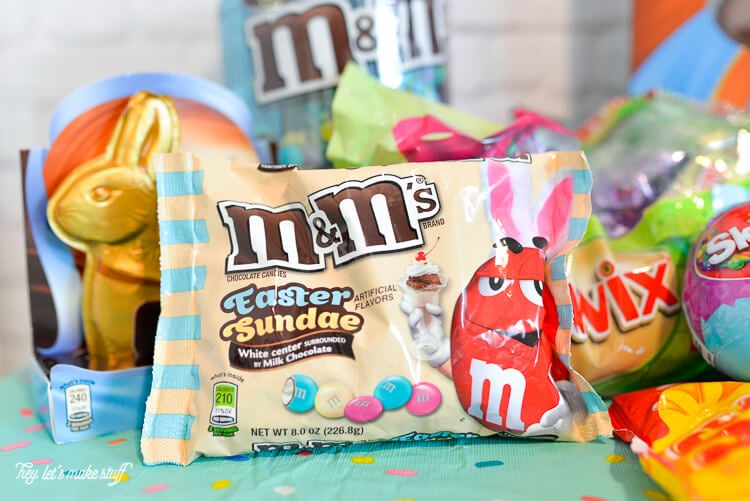 I started with a plastic bucket for my "bowl" instead of a traditional basket. I placed a layer of paper filler in the bottom to cushion everything.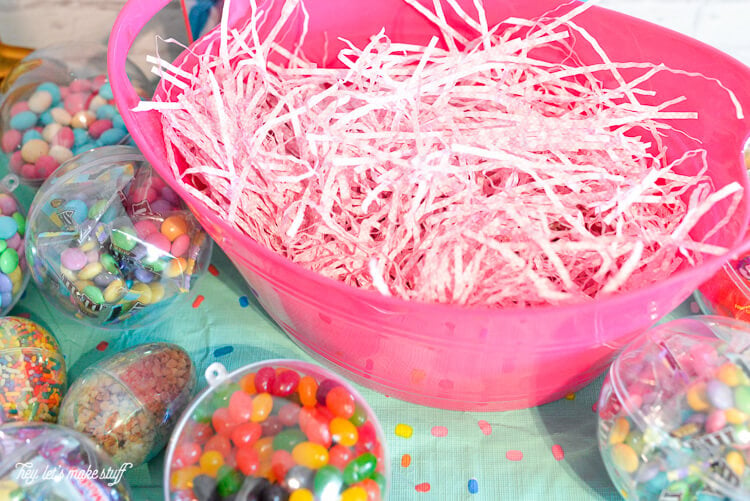 Then I created ice cream "scoops" of candy using plastic fillable ornaments I found online. They were a little tricky to fill, but I figured out a good method. Fill each half with candy, and then put a piece of card stock over one half. Flip that one half over on top of the other, and slowly pull out the card stock, fastening the two halves of the "scoop" together. I couldn't take a photo of this because there would have been a candy catastrophe. It's definitely a two-hand job.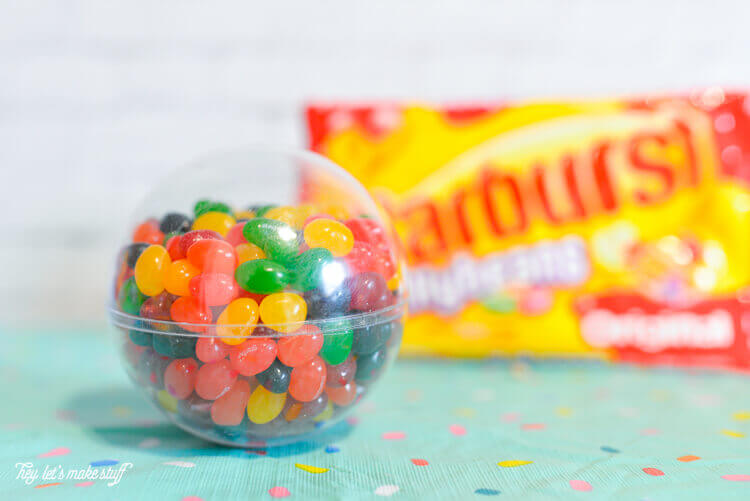 For the "scoops" I used Starburst® Original Jellybeans (one of my favorite things on earth), a bunch of Easter chocolates including SNICKERS®, TWIX®, MILKY WAY®, and 3 Musketeers®, the packages of Skittles® out of my Skittles® $1 egg, and Easter M&M's® Milk Chocolate. Hubba Bubba® $1 Bubble Tape and Skittles® $1 tubes make great basket fillers as well.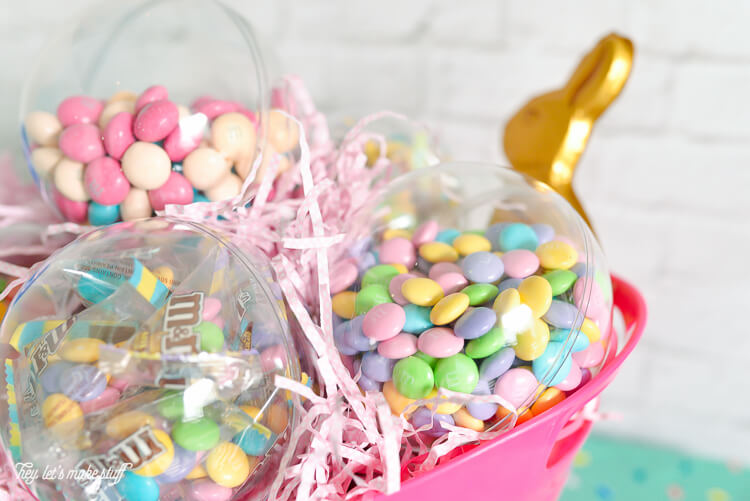 I also found these M&M's® Easter Tri Packs, which are mini packages of Easter M&M's®, perfect for stuffing into smaller Easter eggs. If you want to find them, they come in a tub that is a little different than regular candy packaging.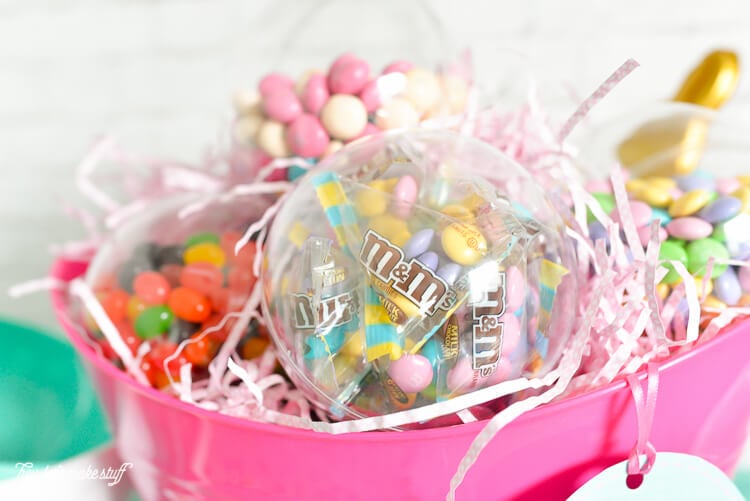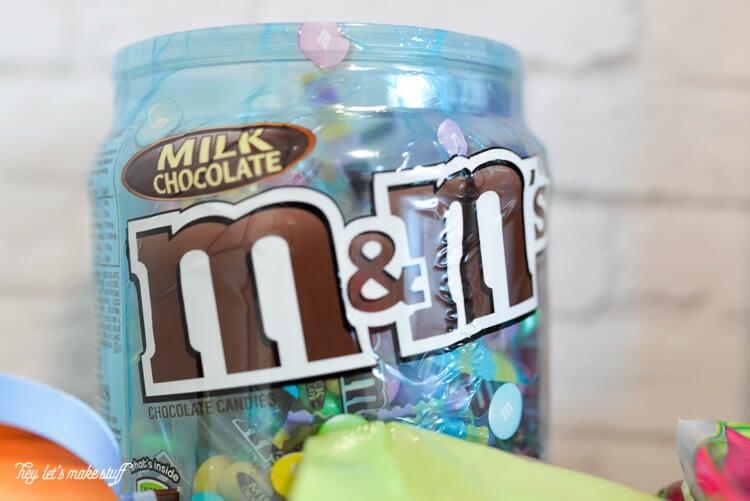 My giant 12oz DOVE® Milk Chocolate Easter Bunny was obviously too big to fit into my bucket, so he's just riding shotgun, ready for chomping. His little friend, the 4.5oz DOVE® Solid Milk Chocolate Bunny, is hanging out in the bucket. Because absolutely no Easter basket is complete without a chocolate bunny.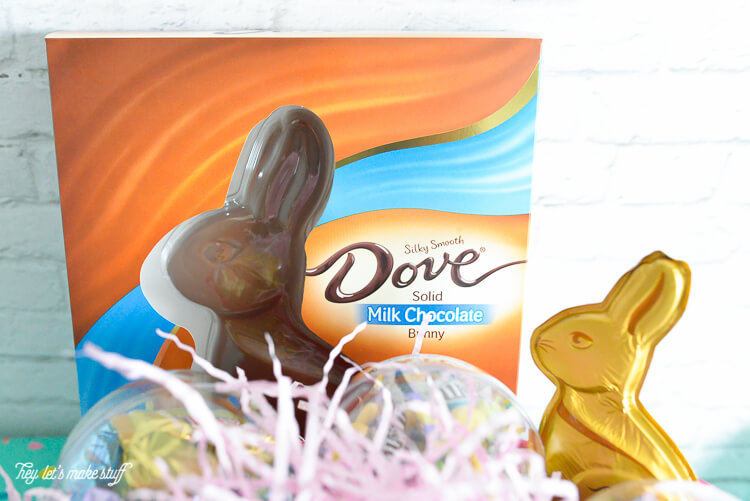 I also included Easter eggs filled with ice cream toppings like sprinkles and chopped nuts. (Pro tip: use a little tape to secure your eggs shut. Ask me how I know. #sprinkleapocalypse) You could also include a bottle of chocolate syrup, pretzels, marshmallows, gummy bears, brownie pieces, or butterscotch sauce.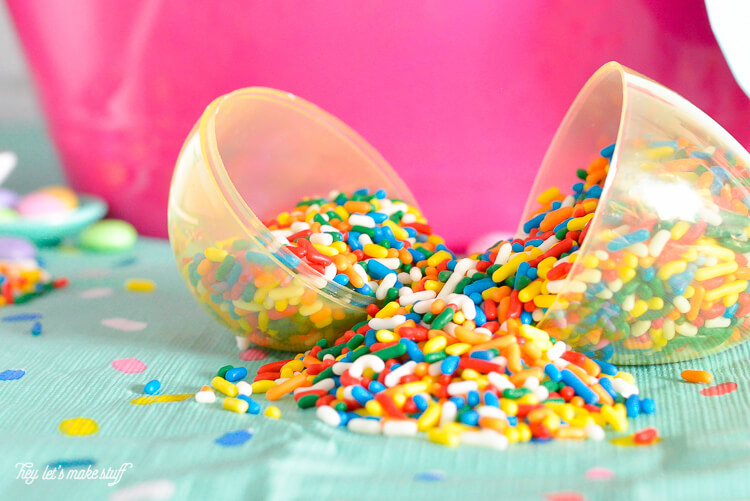 In my final Easter basket, I had the bowls and spoons in the bottom of the bucket, but you couldn't see them so I left them out for photos. Candy colors like pink, mint, and white are perfect for an Easter Sundae basket. Add a scoop and your recipient will have everything they need for a sundae!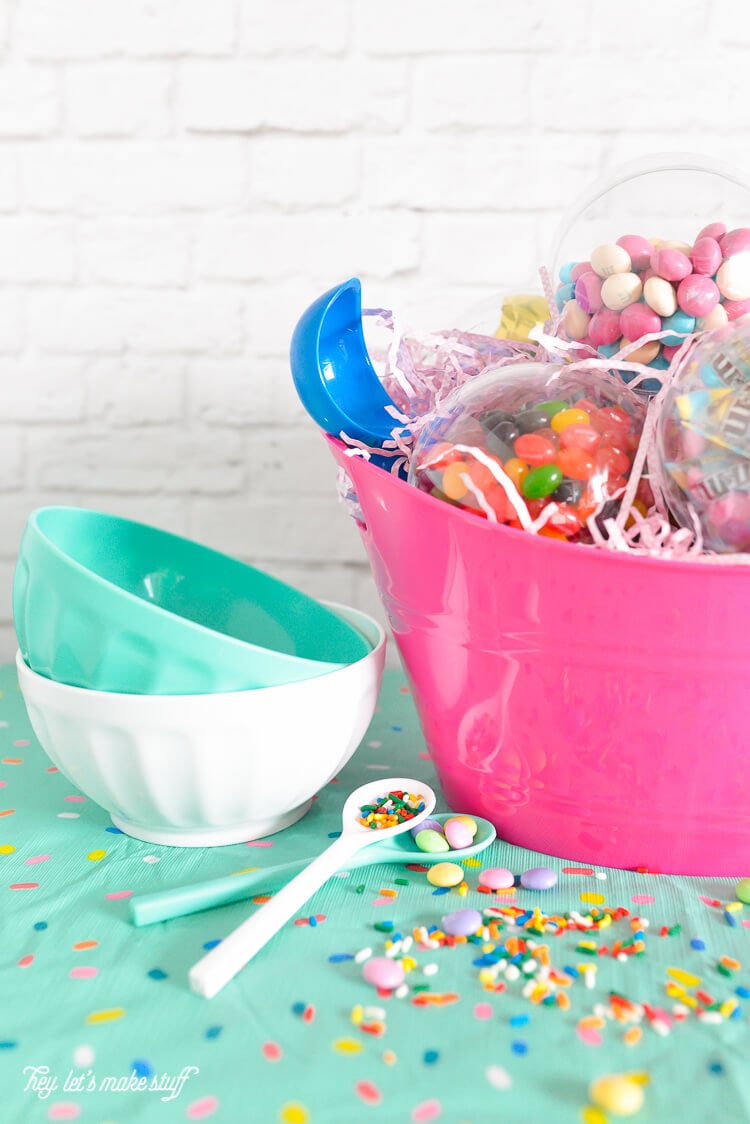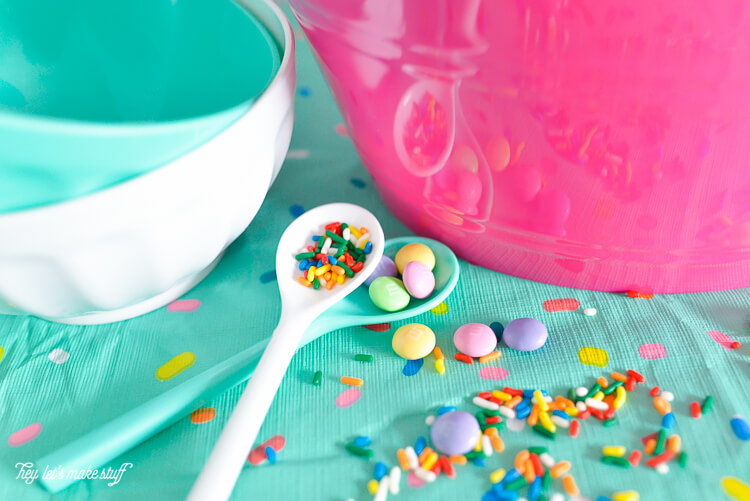 Once I had all of my candy "scoops" in place, I stuffed a little extra paper filler in between to bring it all together.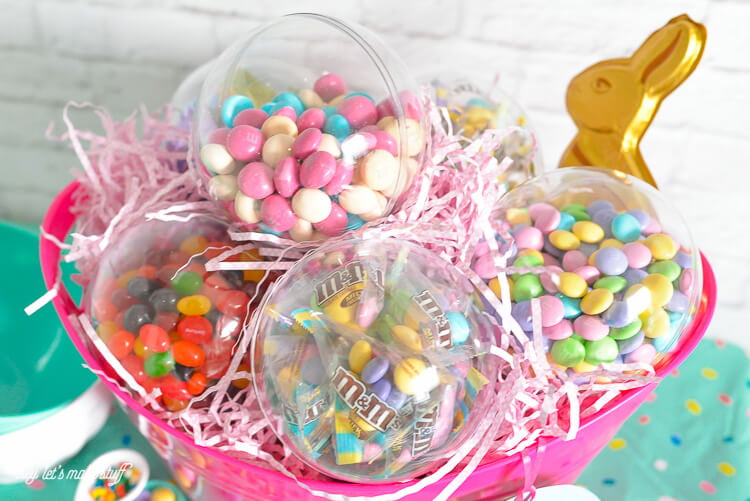 I also created this printable tag so you can label your Easter Sundae gift basket. Just cut it out and tie it on with a matching ribbon.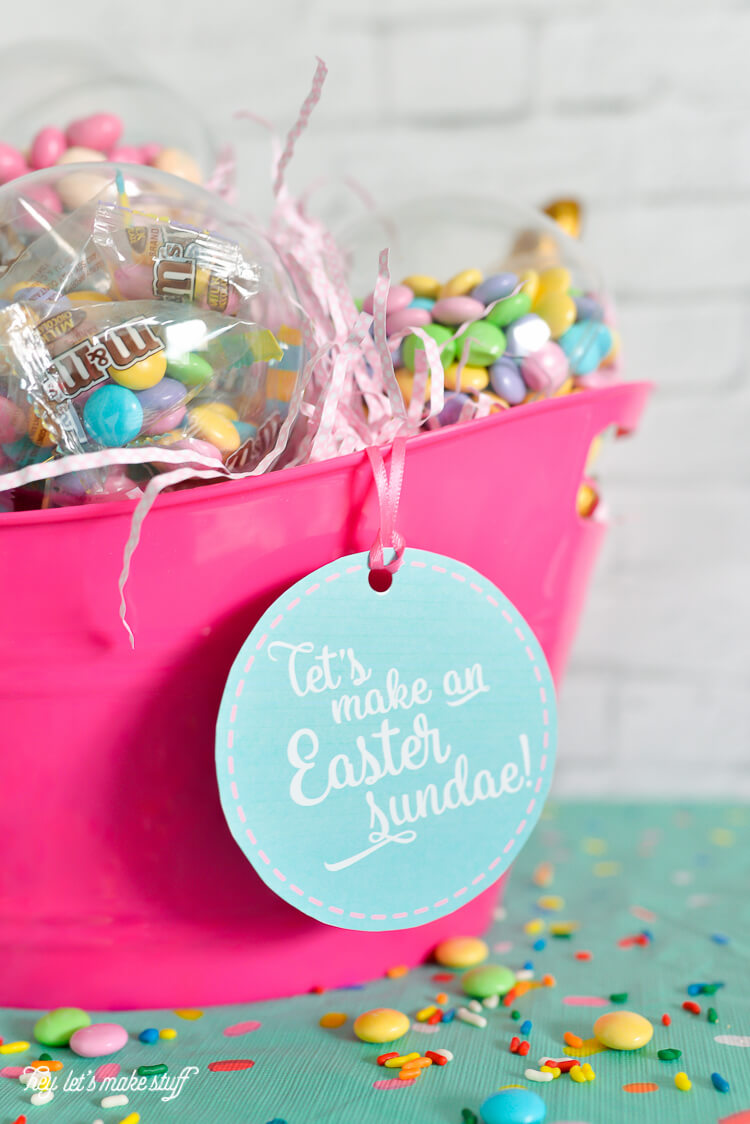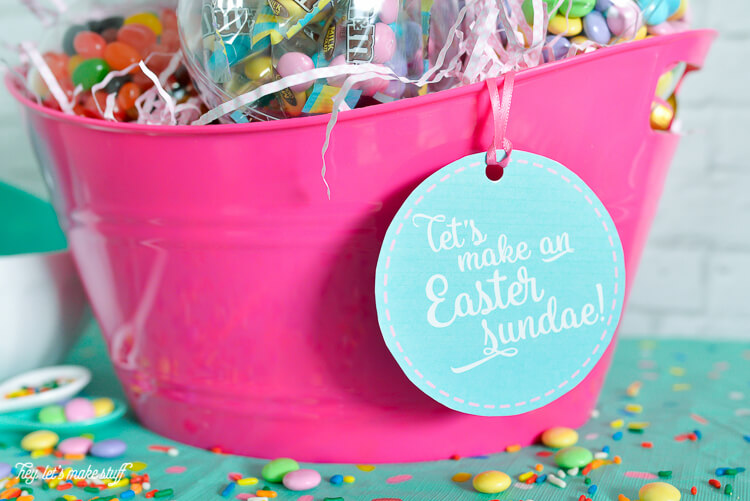 Need even more ideas for building the perfect Easter basket? It's all here for you!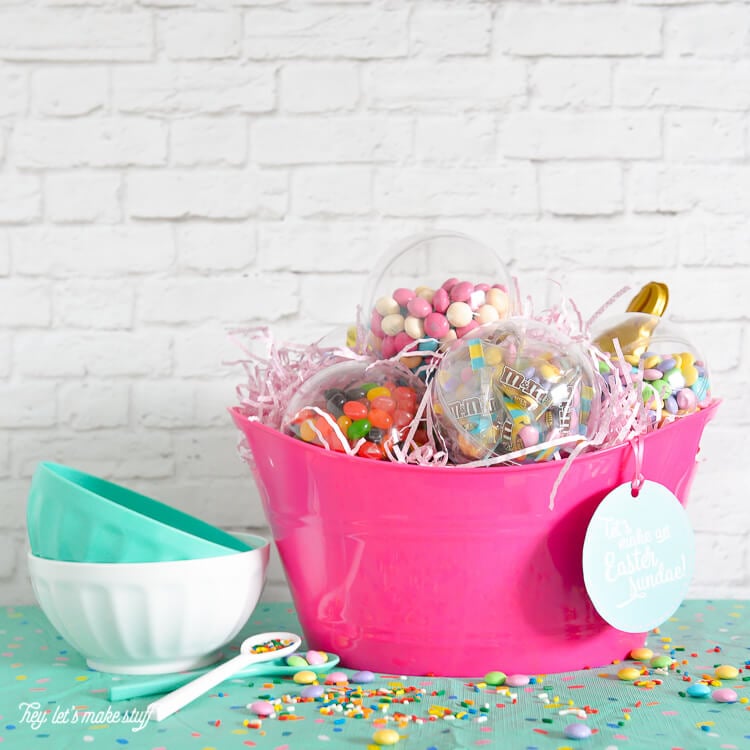 More fun Easter ideas and crafts:
Latest posts by Cori George
(see all)