These Dr. Seuss felt hoops are perfect for nursery or kid's decor, and are super easy to make using felt and embroidery hoops!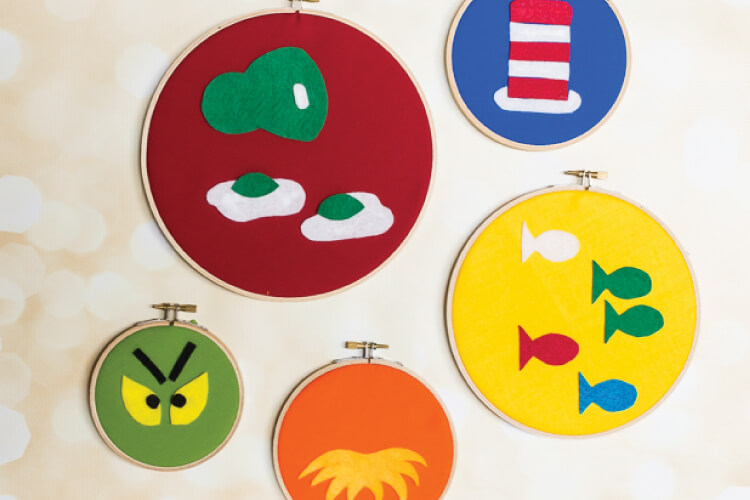 I'm so excited to share one of my favorite projects in a long time — these Dr. Seuss Decorative Felt Hoops! I made them for friends who are foster adopting a sibling set. Until they find out the names of their kids, they have given them the Seussian names of Thing 1 and Thing 2. I made these to hang in their future kiddos' bedroom!
Today is CRAFT LIGHTNING, which means that a whole bunch of us are sharing Dr. Seuss crafts that take less than 15 minutes to make. These hoops took me about 8 minutes to make each. So each one is its own Craft Lightning project — and the whole thing should take you about 45 minutes to make if you choose to make all five.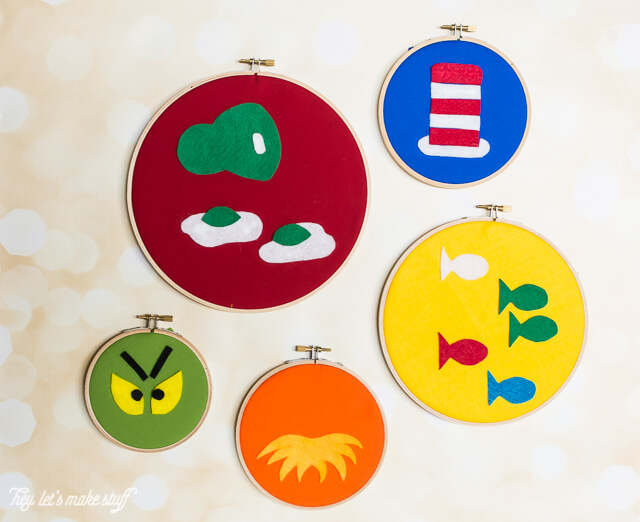 I love that they are sort of iconic to the original Dr. Seuss stories, but super simple and graphic — The Cat in the Hat; Green Eggs and Ham; One Fish, Two Fish, Red Fish, Blue Fish; How the Grinch Stole Christmas; and The Lorax.
And because this is Craft Lightning, everything is super simple!
Dr. Seuss Hoops Supplies
Dr. Seuss Directions
Print out this template and cut out all the shapes in the indicated colors of felt.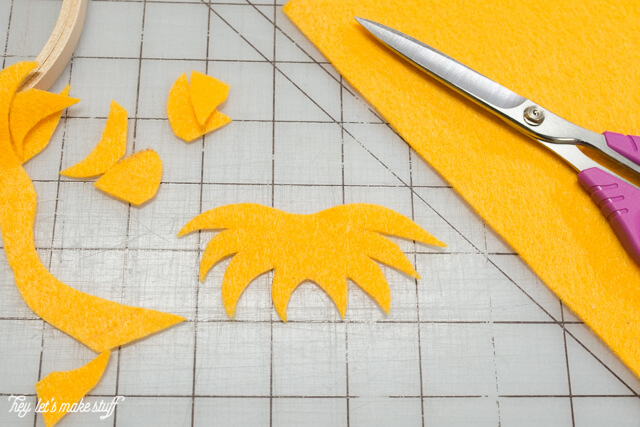 You can lay out your pieces as you go to make sure you have everything cut out properly.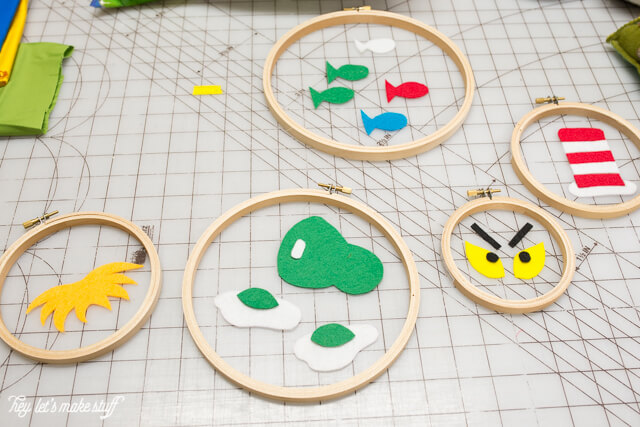 I put my fabric in the hoops and trimmed off the excess before gluing on the pieces. I preferred doing it this way so I could see exactly where I was gluing the felt shapes.
Glue on your felt shapes using a little dab of craft glue. If this wasn't Craft Lightning, I might have stitched on the felt pieces, but there's no time when you only have fifteen minutes!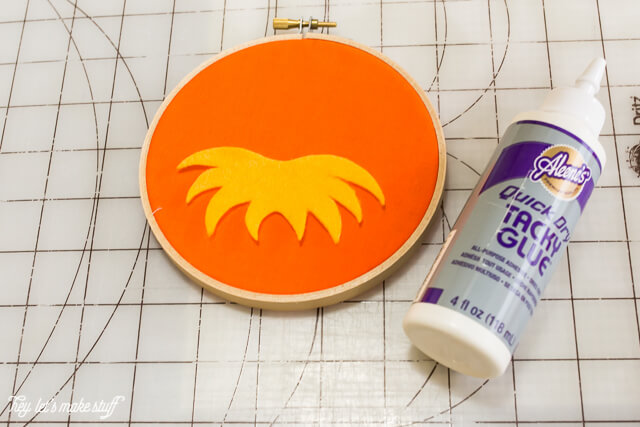 Finish gluing on all your shapes and you're done! These can be hung using small nails or tacks.
Did you know many of the classic Dr. Seuss hardcover books are only $6?! Click on the below links to order and see each hoop up close!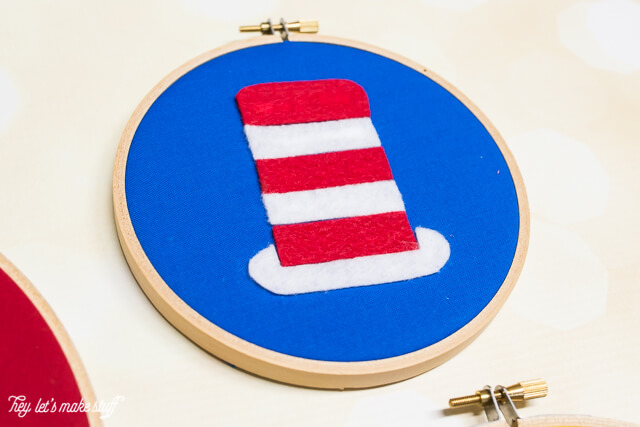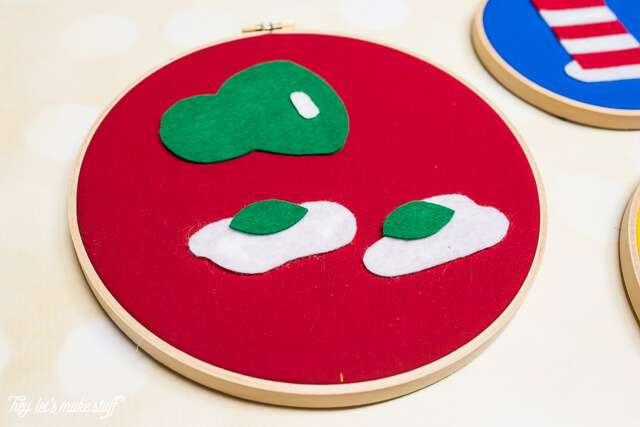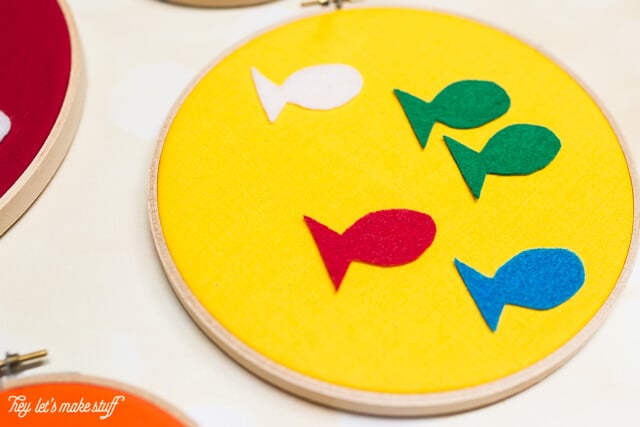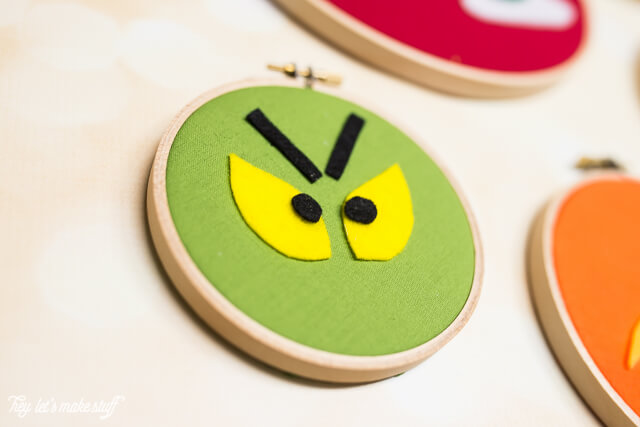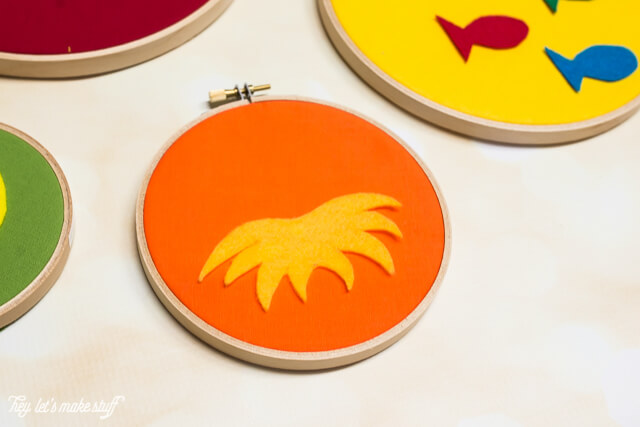 Hope you enjoyed this edition of Craft Lightning! Here are several other projects that take 15 minutes or less! The candy cane garland would be an awesome addition to Dr. Seuss decor, too! Grab my Dr. Seuss Quotes SVG bundle and you'll be able to craft even more!