Love Downton Abbey? I have everything you need to throw a Downton Abbey tea party with style! Stop by to get free Downton Abbey printables and games, too!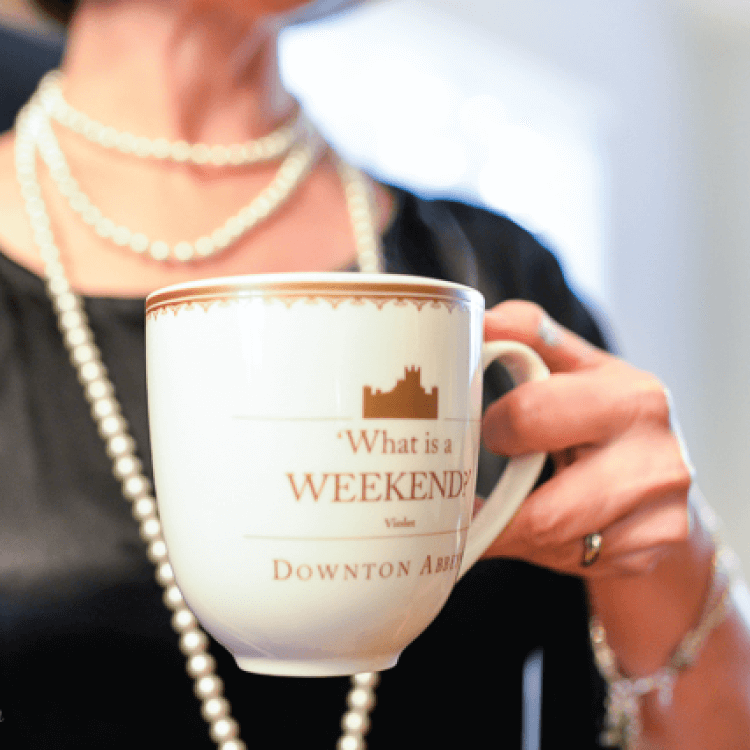 This post is for all my fellow Downton Abbey fans! If you're like me, then you're waiting with bated breath for the new season to start in January. Until then, I got my Downton Abbey fix by throwing a Christmas tea party with some of my friends with the help of World Market!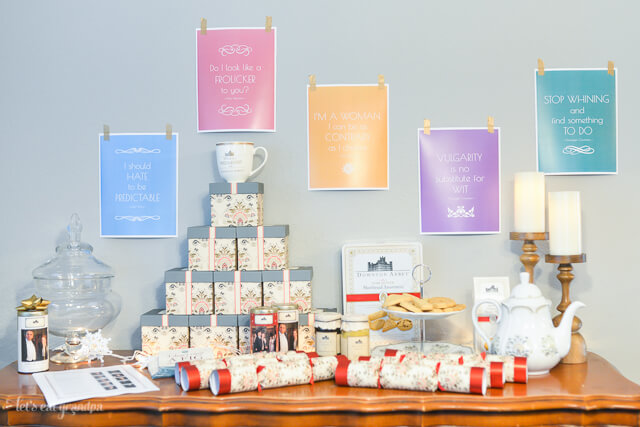 Grab everything you need to throw a lovely party, including limited edition Downton Abbey products, like tea cups and serving ware, a variety of tea, napkins, Christmas crackers, and all the little treats that make a tea party special.
This could also be a cute baby shower idea! Check out my American and British Word Match Baby Shower Game. This is a reader fave!
My guests could choose between two kinds of tea, poured from the beautiful Downton Abbey tea pot — Christmas and the Butler's Pantry Blend. Both had their fans! The Christmas tea is spicier with hints of anise, while the Butler's Pantry blend is mellower with lovely honey notes.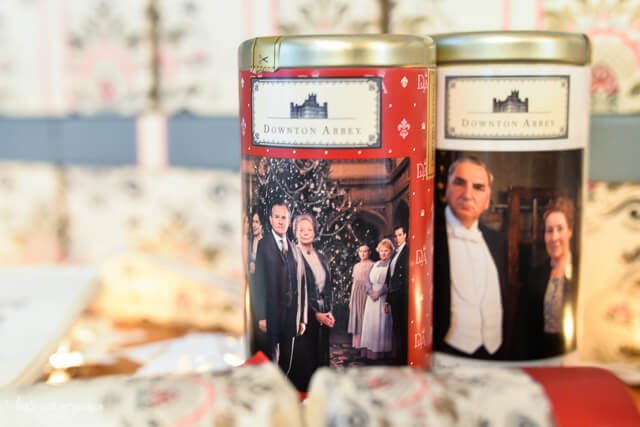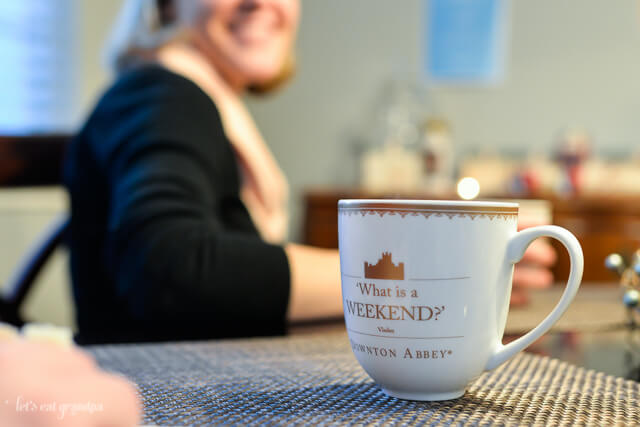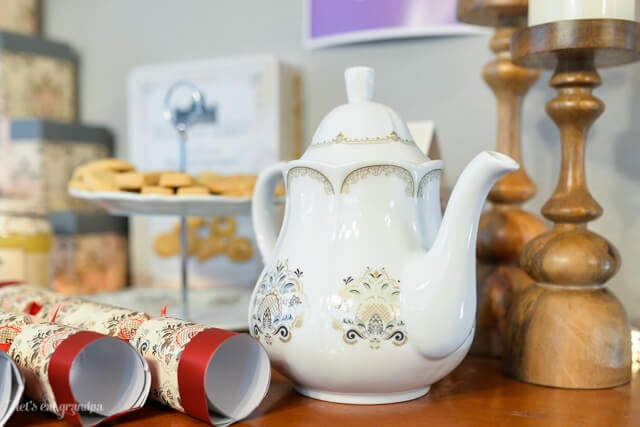 For this party, I served a few of my longtime favorites. On the top of my tiered serving tray I had a selection of shortbread — so many kinds, and they didn't last long!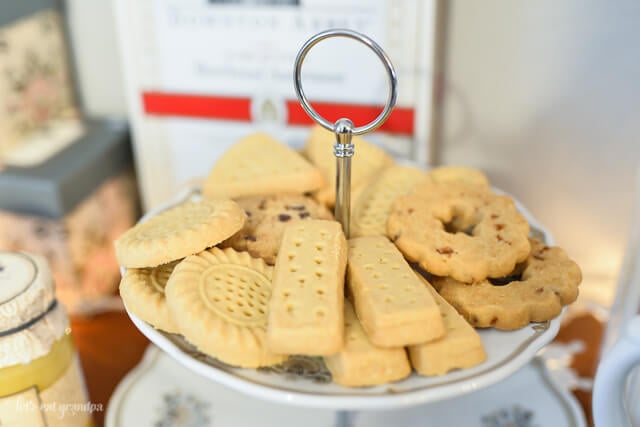 I also made scones, which I just love. Especially when topped with black currant jam or lemon curd (which is to. die. for.)!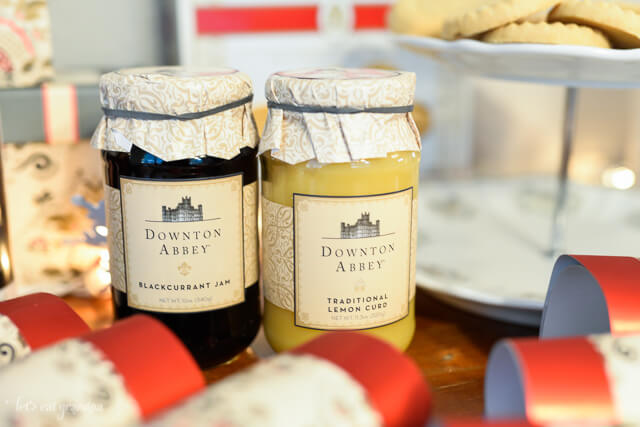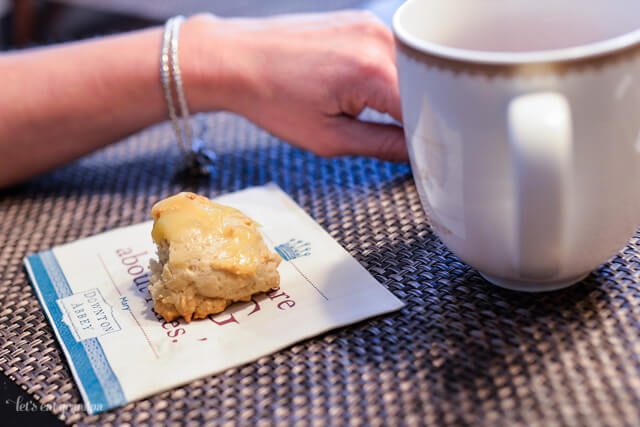 And what did everyone use to hold their little bites? These fabulous napkins with one of my favorite quotes from the show.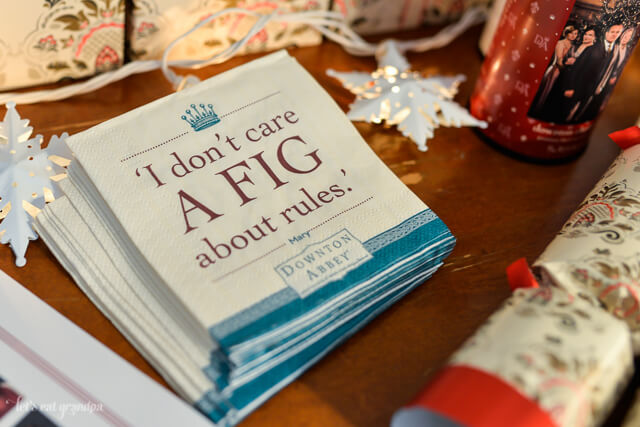 World Market provided my guests with Downton Abbey tea cups ("What is a weekend?") and tote bags. They were a huge hit!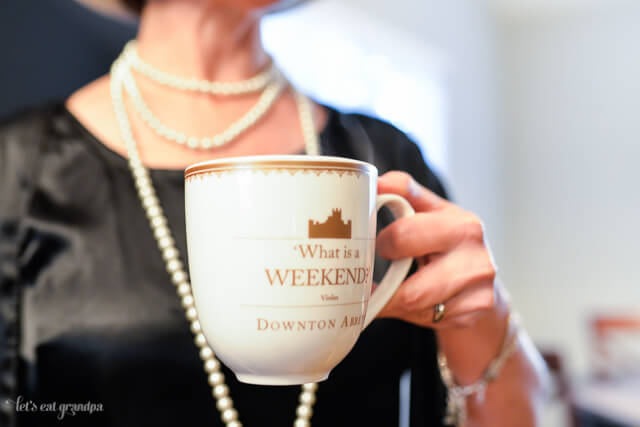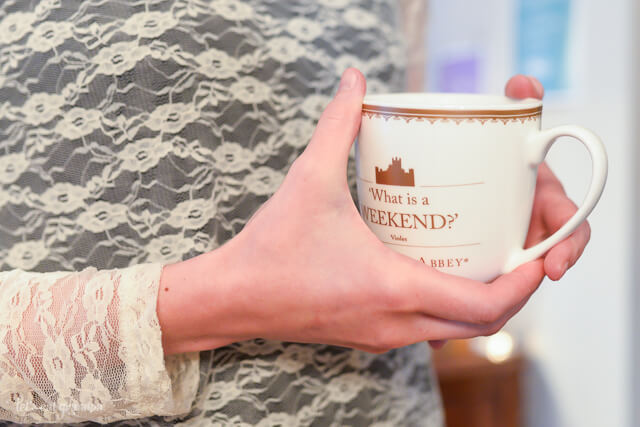 I wanted to add another little gift to their bags, so I designed and printed these quotes from the program. You can download them for free and print them for yourself!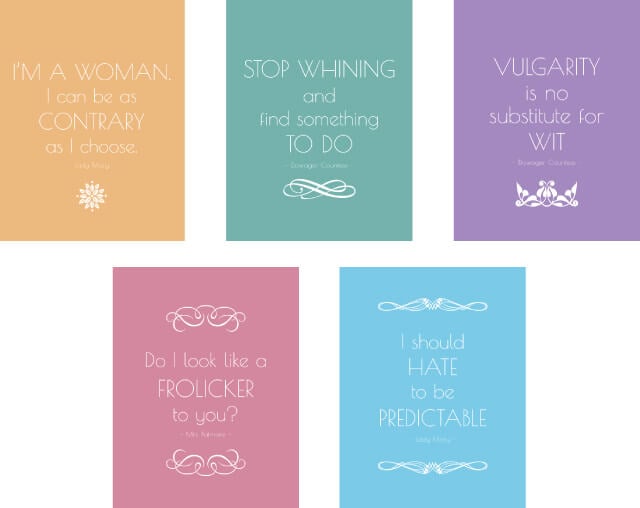 I'm a woman. I can be as contrary as I choose. — Lady Mary
Stop whining and find something to do. — Dowager Countess
Vulgarity is no substitute for wit. — Dowager Countess
Do I look like a frolicker to you? — Mrs. Patmore
I should hate to be predictable — Lady Mary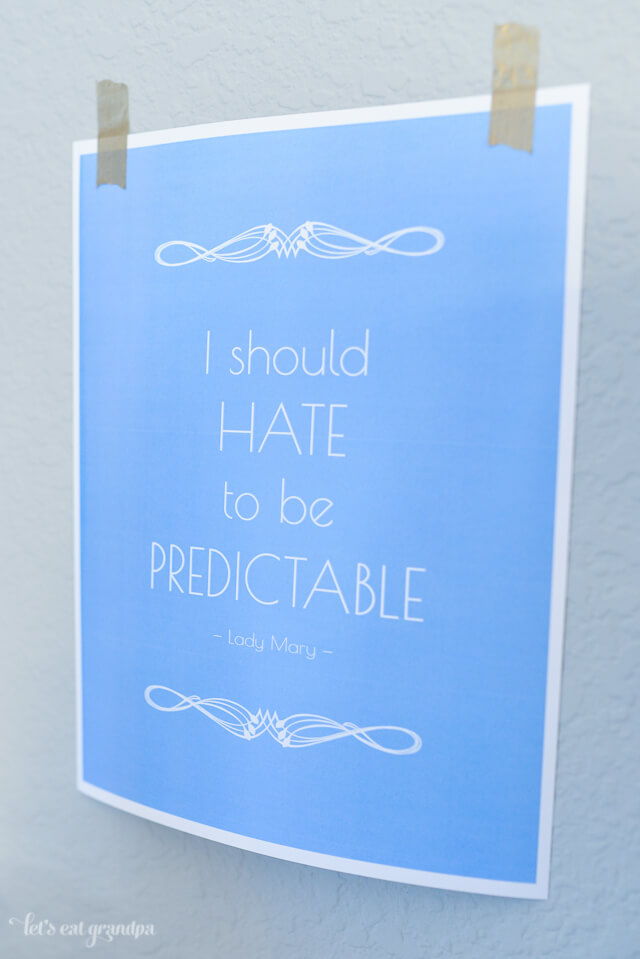 I also created a Match the Quote game for everyone to play! It was a close game, but Brittney ended up with the most correct and won a tin of tea for her knowledge. Want to play? You can download a PDF of the game here!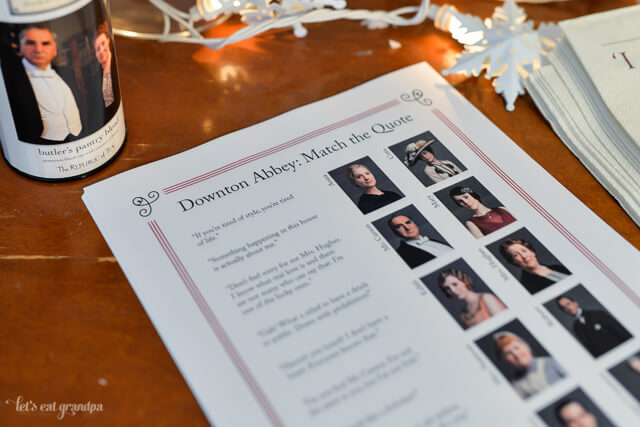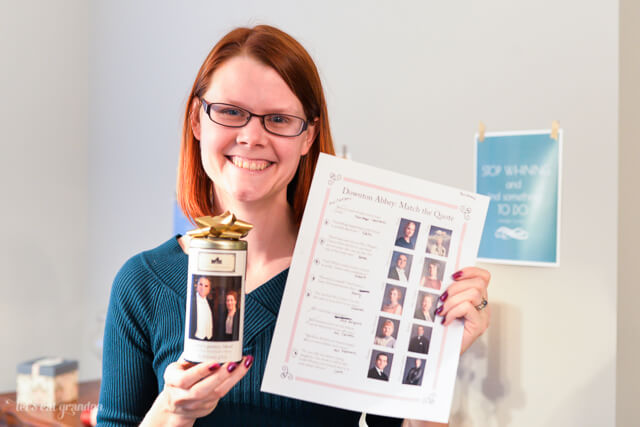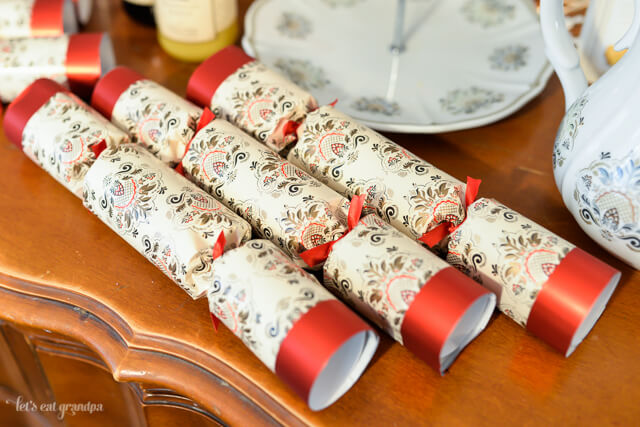 At the end of the party, everyone broke open their Christmas crackers! They had little gifts inside, along with Downton Abbey trivia and a fun crown!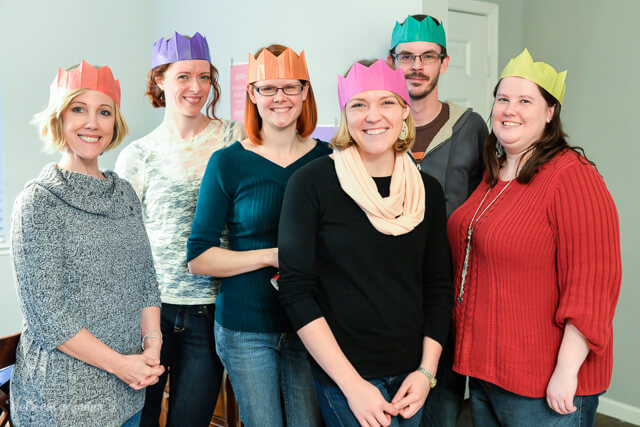 We had such a lovely time at our tea party — it's so nice to slow down and enjoy friendship, good food, and conversation about our favorite can't-tear-yourself-away-from-it TV show!