Make this easy DIY Advent calendar out of stuff from the Dollar Spot at Target and leftover Halloween candy!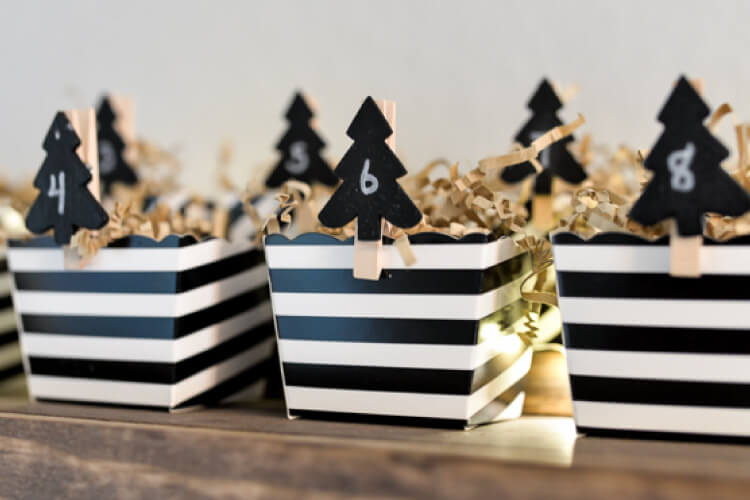 Okay, I know that is a crazy title for this fun little advent calendar, but I wanted to emphasize just how easy it is to make!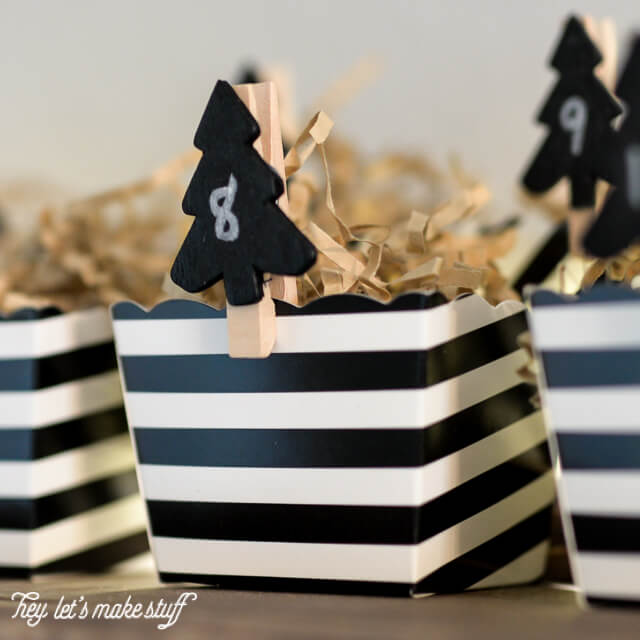 I mean, everyone loves the Target Dollar Spot (Have you ever been to Target and NOT walked through there? Impossible.). And pretty much everyone I know has leftover Halloween candy. We have three Costco bags of it. Combine the two, and you can make this festive advent calendar, counting down the days until Christmas with a sweet treat every day!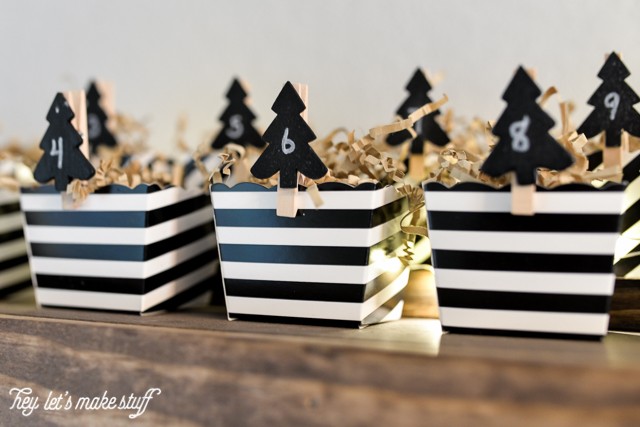 Supplies
Unfortunately, the nature of the Dollar Spot is that these items aren't generally available online. Get thee to a Target! (Like you weren't headed there tomorrow anyway.) I added the links just in case!

Directions
This is a totally simple advent calendar to put together. First, write out the numbers 1 – 25 on the chalkboard trees. I started with just a regular piece of chalk until my lovely Instagram followers told me about the joy of the chalk pen. Ran to Target (seriously, I should just move in there) and picked one up—so much easier than regular chalk!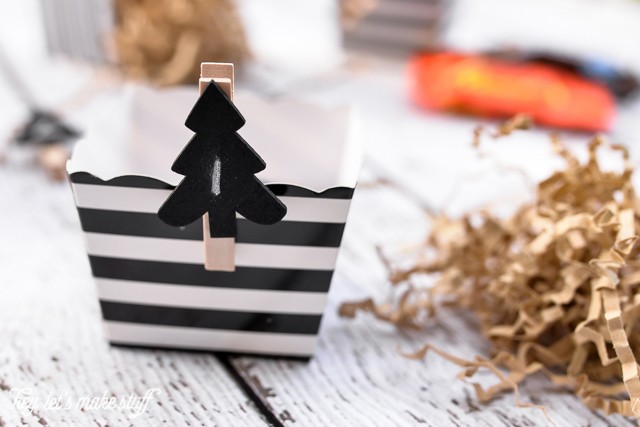 Next place a piece of candy (or other small treat or toy, if you prefer) in the bottom of each treat cup, and top with paper filler.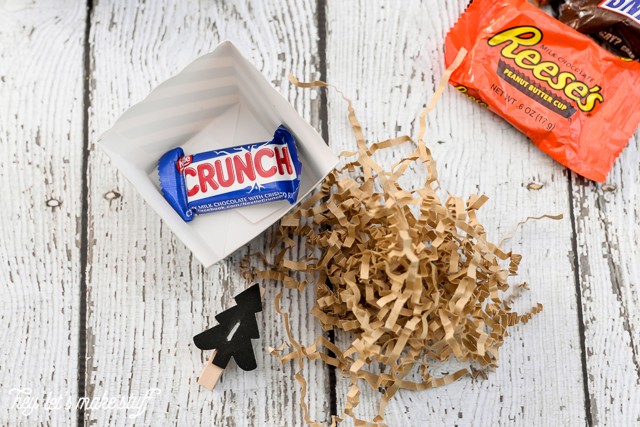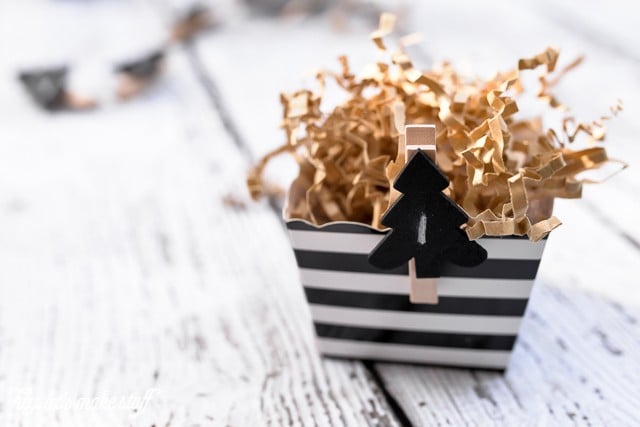 I set them up on our floating shelves in our dining room. I had an extra piece of wood that was stained the same as the shelves (leftover from when we built them) so I made the back row slightly higher than the front row.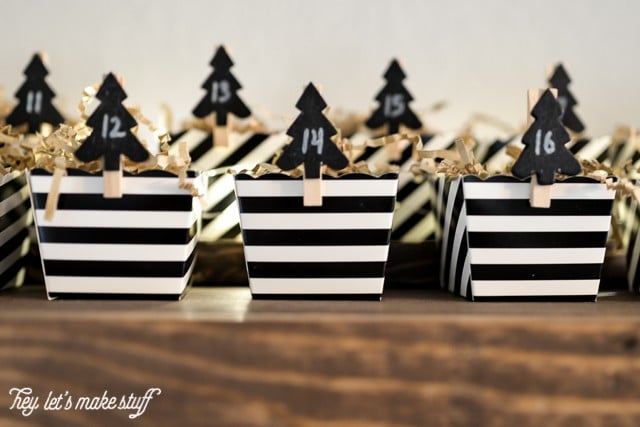 The Dollar Spot also had cute fairy lights for just $3, so I picked up two strands and wove them in between the front and back row. I love how the glow at night!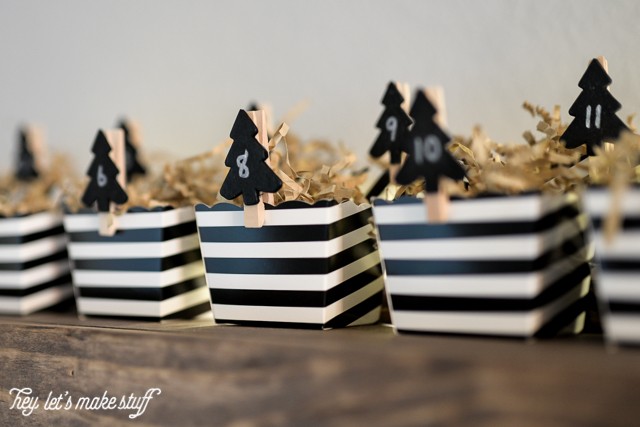 Want to see some other adorable and easy Advent calendars? Here are a few from my bloggy friends!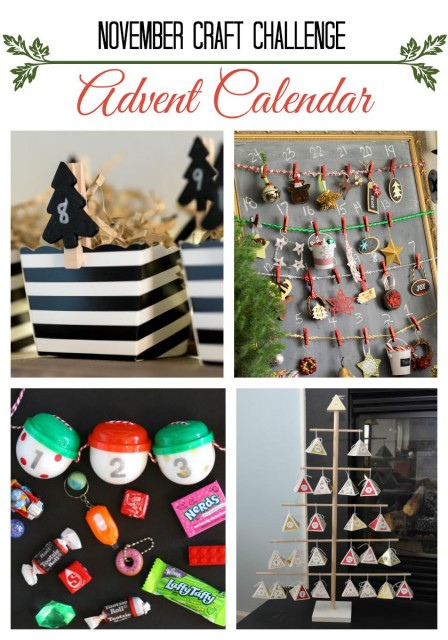 Christmas Crafts You'll Love
[ess_grid alias="christmas_crafts"]