After hearing that Barkeeper's Friend would clean my nasty porcelain sink, I thought I'd give it a shot. Did Barkeeper's Friend work? See for yourself!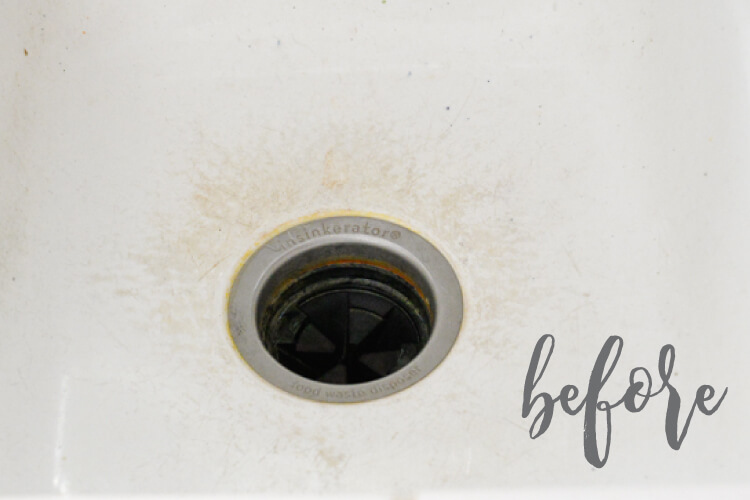 Our kitchen is 100% 1989. Oak cabinets, bone colored tile and grout countertops, mismatched appliances, and a stained porcelain sink. It's quite lovely. And by lovely I mean "dear God I want to tear it out."
I have plans for a budget kitchen makeover, but it's not going to happen until the boys get a little older. And someday we'll tear down and rebuild the whole thing — I want to enlarge our kitchen and dining rooms. But I'll probably have to sell an organ or something to do it. (edit: the kitchen got remodeled!)
In the meantime, washing bottles in our disgusting porcelain sink has been totally grossing me out. I scrubbed that thing until my hands were raw but it never got clean.
Now I'm going to share my sink with you. Stained, scratched, and totally nasty. Don't judge my housekeeping skills — this is stained, y'all.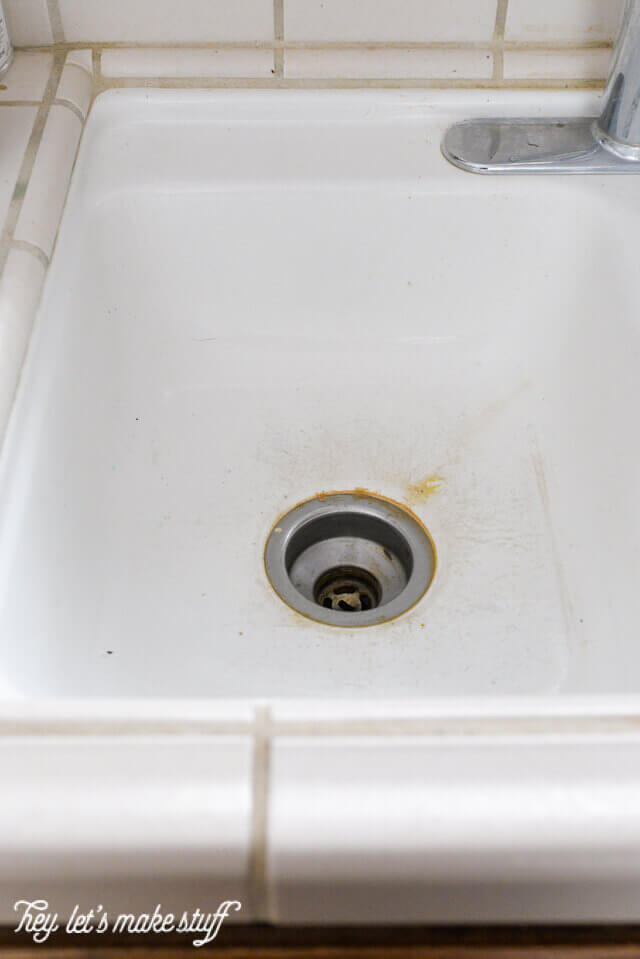 Oh, it's so disgusting.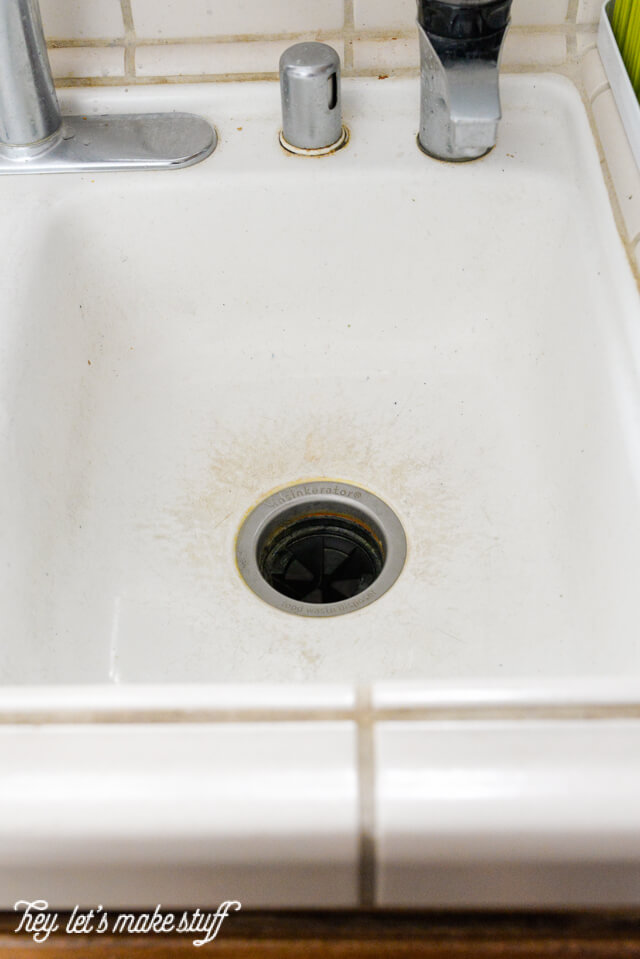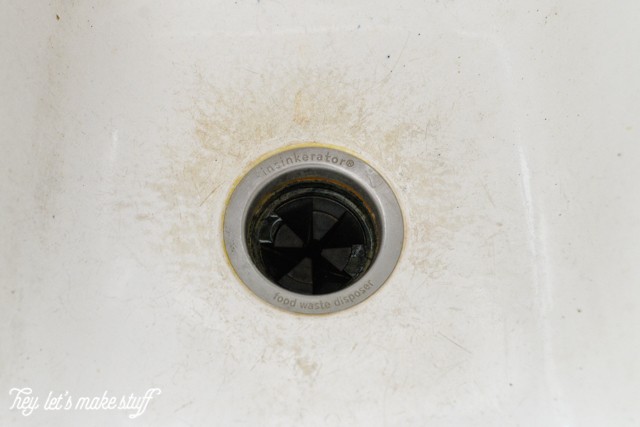 Ew, ew, ew.
Okay, now enter the ringer: Barkeeper's Friend. A friend recommended it to me. It's a powdery cleaner that sort of turns into a gritty paste when you add water. After months of trying to clean it with spray cleaners and getting nowhere, I really didn't think it was going to do much.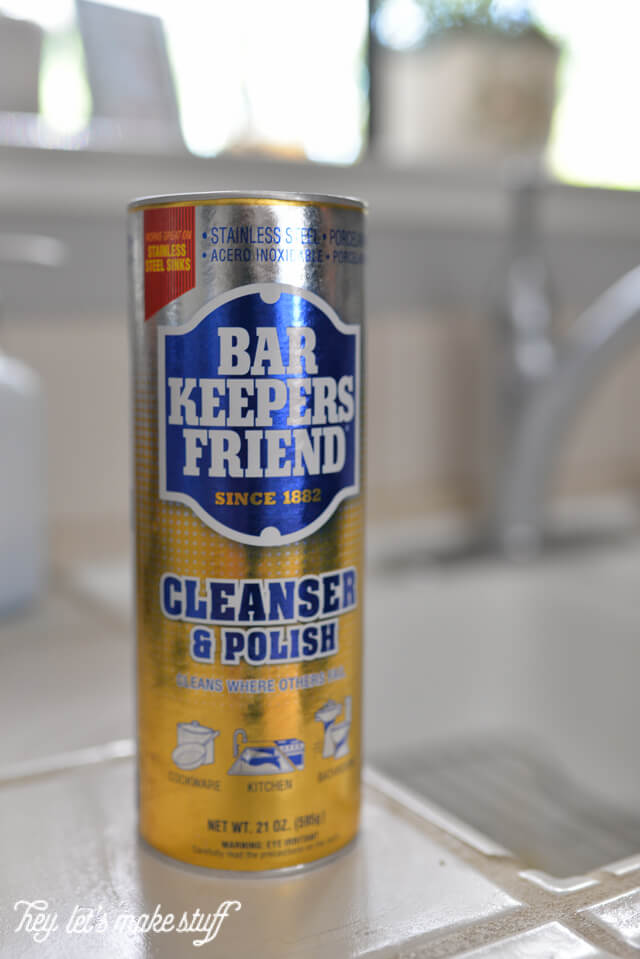 Cleaning with Barkeeper's Friend does require a bit of elbow grease, but holy wow, I was impressed with the results!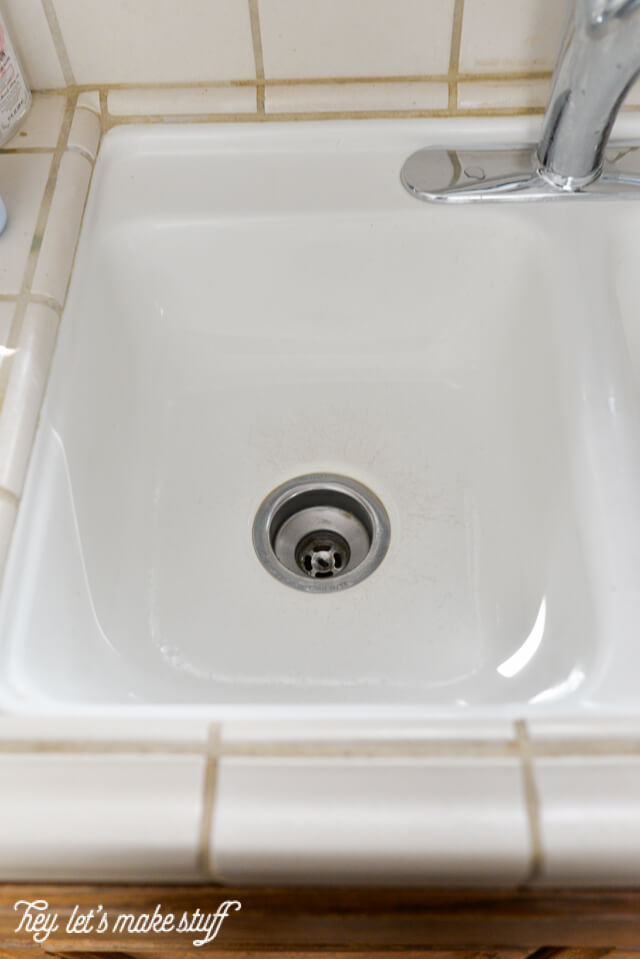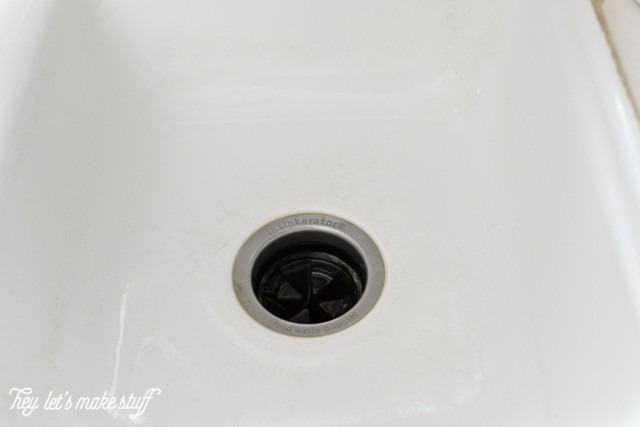 When you look closely, you can still see the scratches. But the scratches are CLEAN. Nothing else I'd tried got even close.
So does Barkeeper's Friend really work? A resounding yes! I can't want to tackle some of the other difficult-to-clean parts of our home with it.