Peg board organization is a great way to clear off your desk and organize your sewing and crafting tools. Outline all your tools so you know exactly where they go.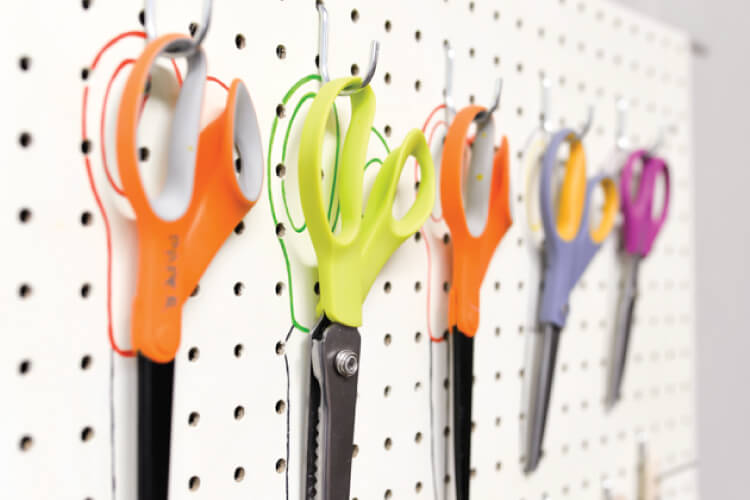 You know you sew or craft when you own at least a dozen cutting tools! Scattered about my studio were scissors, snips, pinking shears, rotary cutters — I seriously needed a way to organize it all.
For a long time, I'd wanted to create a peg board so I could have all of my supplies off my desk and easily accessible — and perhaps it would keep me from losing my precious pair of yellow appliqué scissors that I am constantly misplacing!
I started with a 4′ x 2′ peg board. It was primed white, but I don't love industrial white so I put a coat of a whisper-light green called Feathered Fern.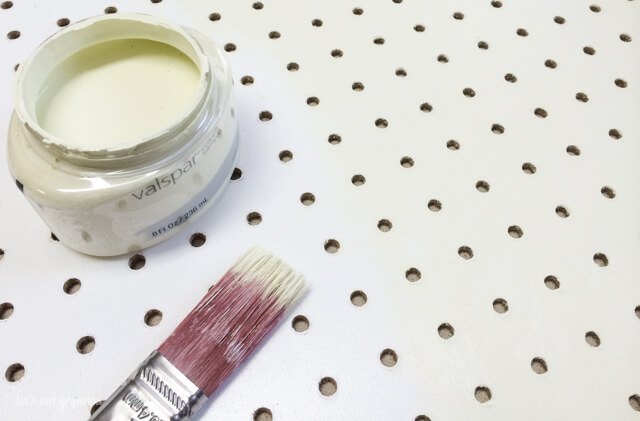 I wanted to make sure the peg board stayed organized, so I used colored Sharpies to outline each tool! I started by outlining each tool in pencil — I wanted to make sure I had a template before I went all permanent marker on this thing!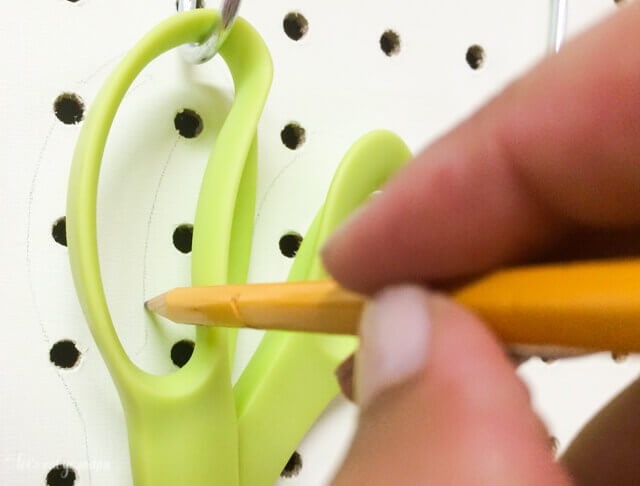 Then it was outline time! Remember back when Sharpies were just red, black, and blue? There are now so many more colors than I realized!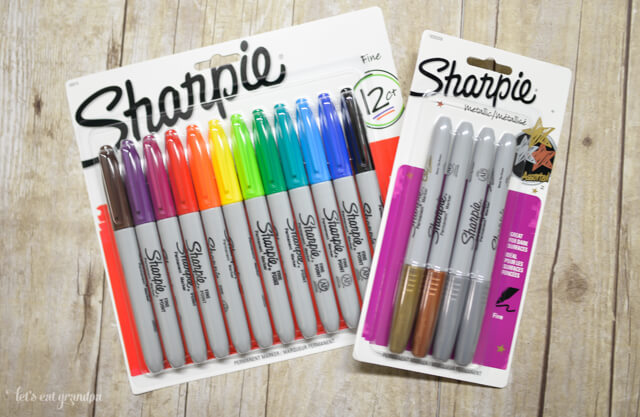 You need that teal Sharpie in your life. Trust me.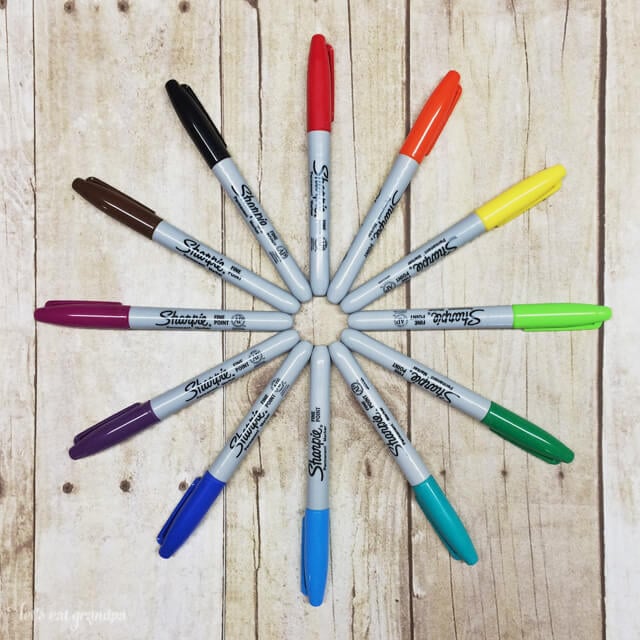 Having such a large selection of colors to choose from made it easy to outline each tool in the right color.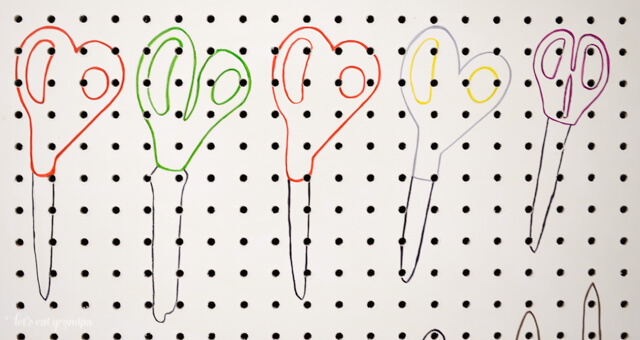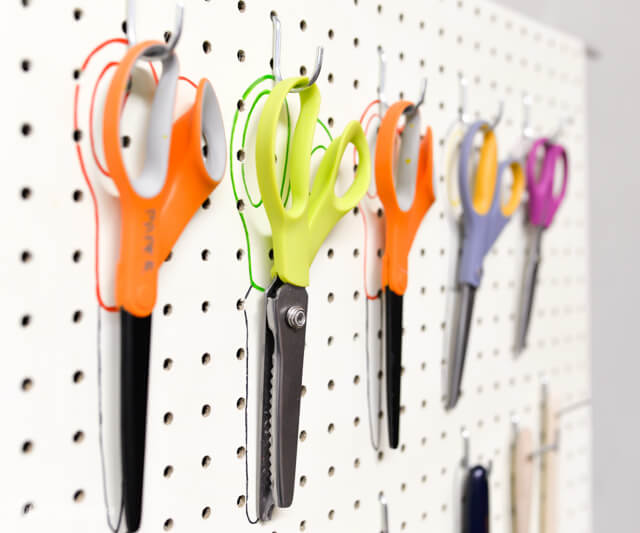 And now I know exactly where everything goes, and what might be missing under a pile of fabric!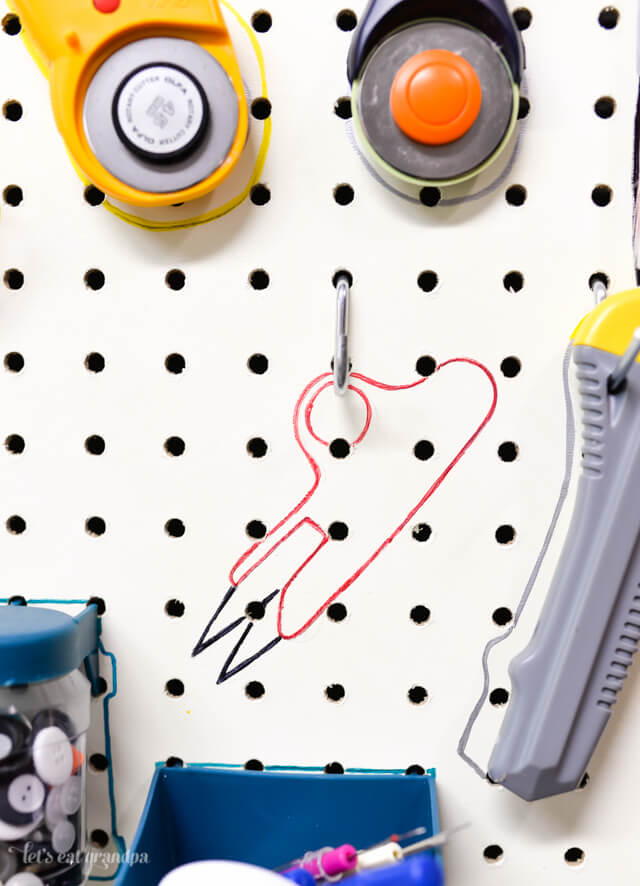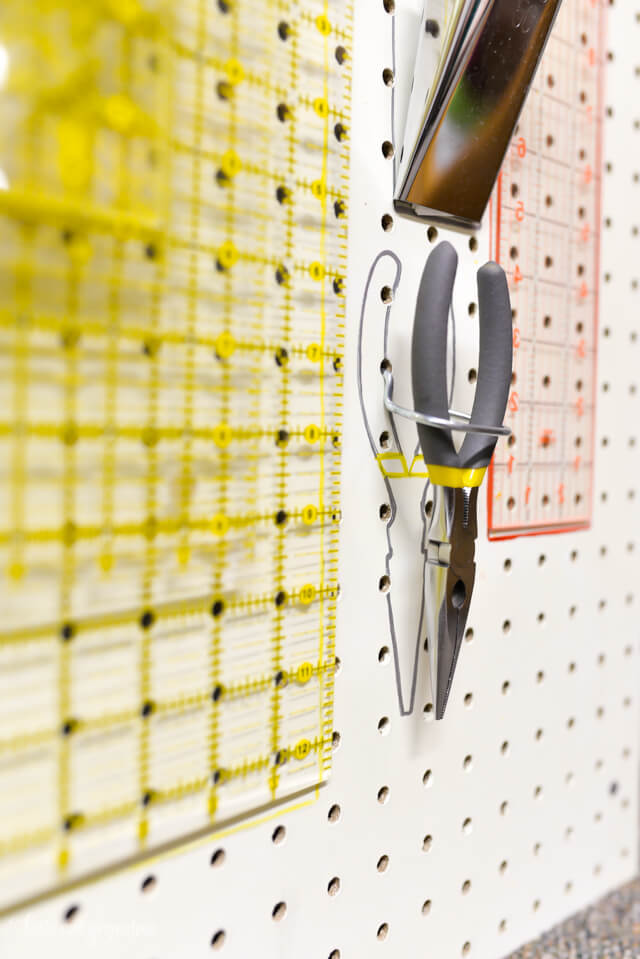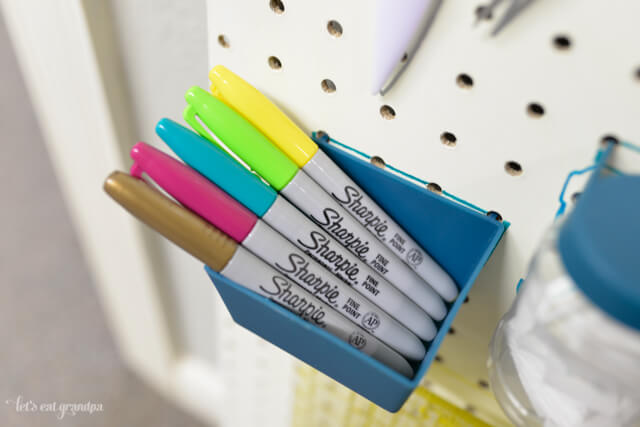 The pegboard hooks came with a mounting system, but the walls of my studio are 1940s lath and plaster — they are a nightmare to screw/nail into (it is so hard it will literally bend nails!). So instead of mounting it to the wall, Ryan and I screwed a 3/4″ piece of wood to the back on each side to help support the board when I leaned it against the wall.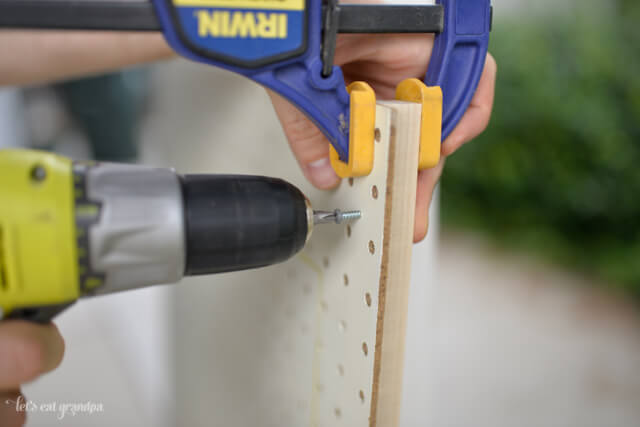 Now that it's finished, I absolutely love it. My desk is cleaner and I spend less time searching for my tools. Every craft or sewing room needs one!