These mixed media DIY napkin rings are the perfect scrap-buster! Grab scraps of paper, leather, ribbon, cord, and your Cricut Cuttlebug and create these totally customizable napkin rings for any event!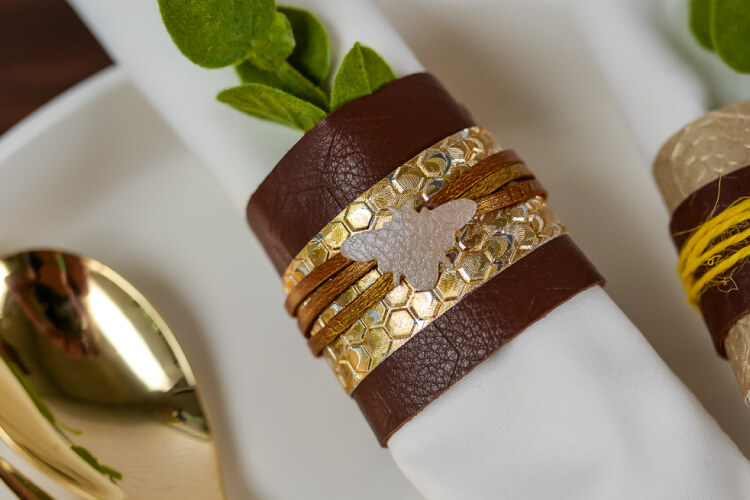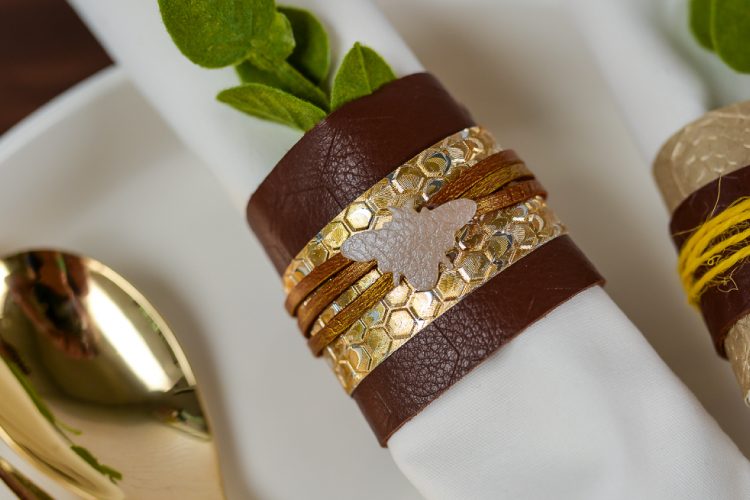 I'm still recovering from my amazing trip to the Cricut Mountain Make-a-Thon — there was so much fun packed into those few short days. I could have stayed there a week! If you haven't seen it, I wrote all about Cricut's all-new cutting machine, the Cricut Maker. I cannot WAIT to get my hands on my own machine to start working with the new capabilities. It's going to be a game changer!
In the meantime, I've created a project with Cricut's other machine, the Cricut Cuttlebug (Amazon | Cricut.com) ! I'd never worked with this die-cutting and embossing machine before, so it was fun to play around with some different materials to see what results I could get. I'm sharing this easy DIY napkin rings over on the Cricut blog today! Head on over to get all the details!